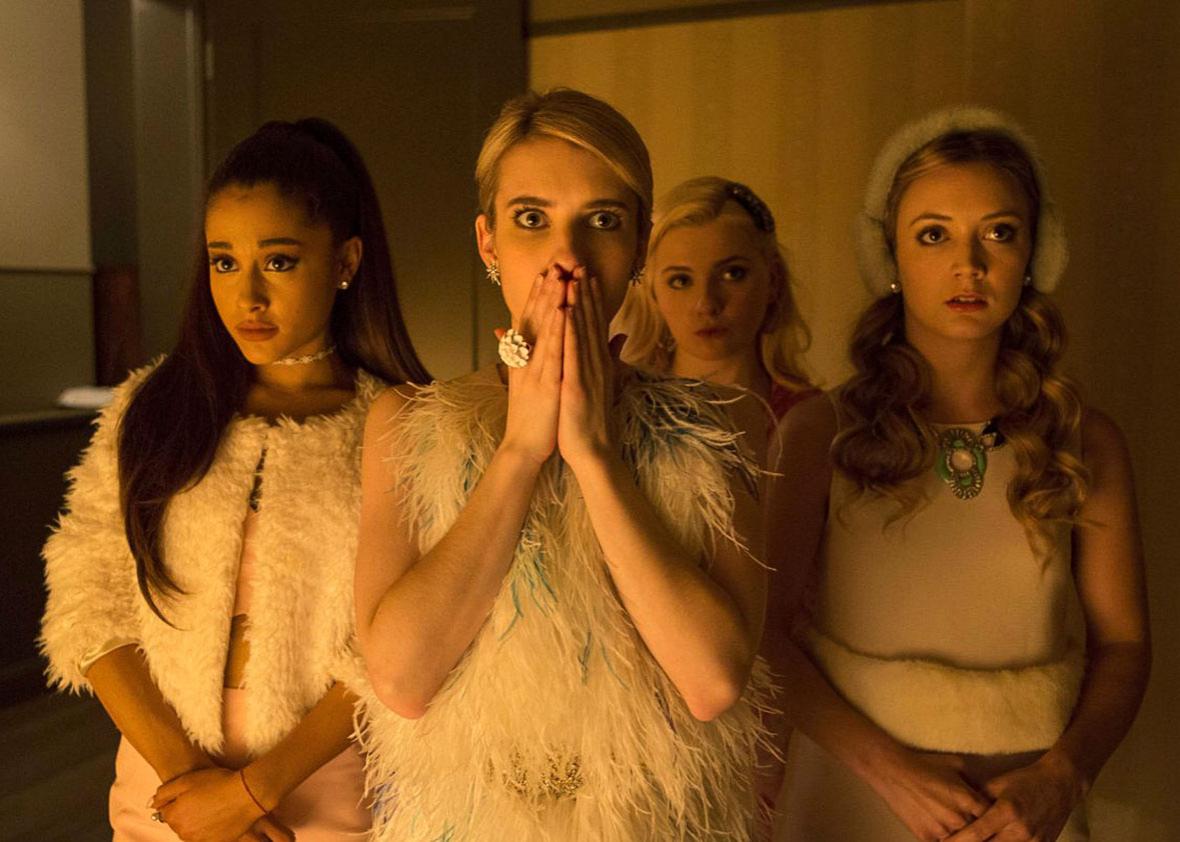 Scream Queens spoilers below.
Ryan Murphy, the prolific creator of plot-swerving, quip-heavy series like Glee and American Horror Story, loves him some pop-culture references. Tuesday night's episode of Scream Queens, his new show on Fox about serial killer(s) loose on a college campus, tossed off mentions of Black Friday sales, Rasputin, Teen Wolf, HBO Go passwords, X Box Kinects, butt plugs and—oh, what is that?—a certain website, called "Slate.com." (In a bit of kismet, "Slate dot com" is the teasing way in which we here at Slate.com occasionally refer to our venerable employer.)

See, Pete Martinez (Diego Boneta), the show's dedicated student journalist and, as of last night's episode ending dénouement, maybe murderer, does not need the bogus, hierarchal structure of a frat, because he has his "own structure," which includes a job at the paper and "my dreams of working at Slate.com." We here at Slate.com are tickled to see that our website has been used as a stand-in for comically modest aspirations—send us your résumé Pete, we are always looking for crackerjack interns! (Not if you killed someone though!)—instead of in the more expected fashion, as a stand-in for comically kneejerk contrarianism. We await next week's episode in which Pete reveals himself to be a Trump Democrat, a lactose intolerant ice cream lover, or, perhaps, a serial killer with good intentions.

---