Greg Brophy's interest in New York's disappearing neighborhoods lead him to explore Willets Point, Queens, also known as the Iron Triangle. Brophy describes the area, filled with recycling and scrap metal plants, iron foundries, garbage dumps, and automotive stores as something straight out of a "dystopian movie."
He first paid a visit to the area a couple of years ago after reading an article about the community on the blog Jeremiah's Vanishing New York. He brought along his DSLR camera but scared off the multicultural shop owners, many of whom were being pressured to leave the area. Their apprehension stemmed from a plan, set in motion during the Bloomberg administration, that would allow developers to displace business owners in order to build a 1.4-million-square-foot shopping mall and parking lot in the shadow of Citi Field. A state court struck down the plan this summer saying the development group was only designated to use the land for a stadium.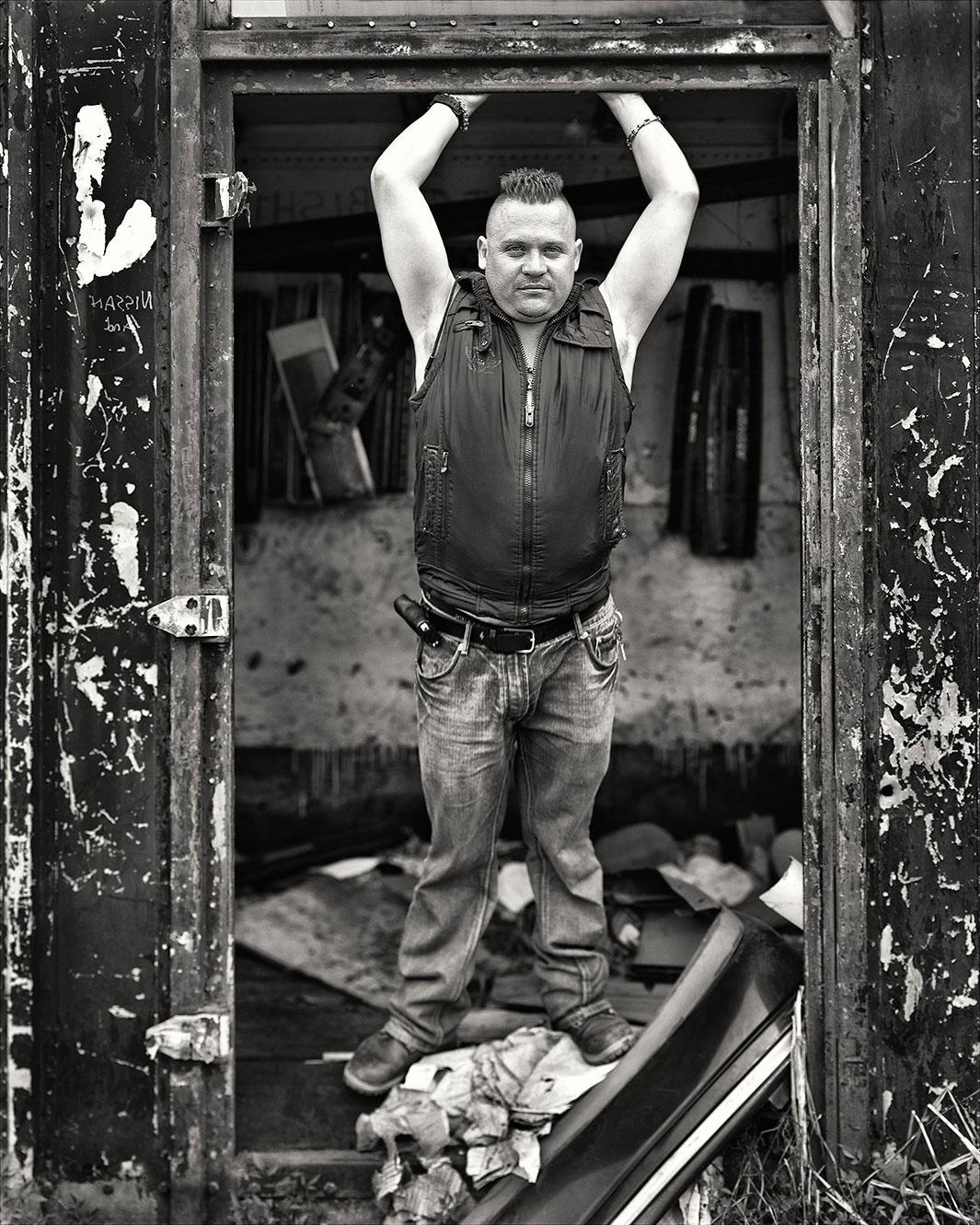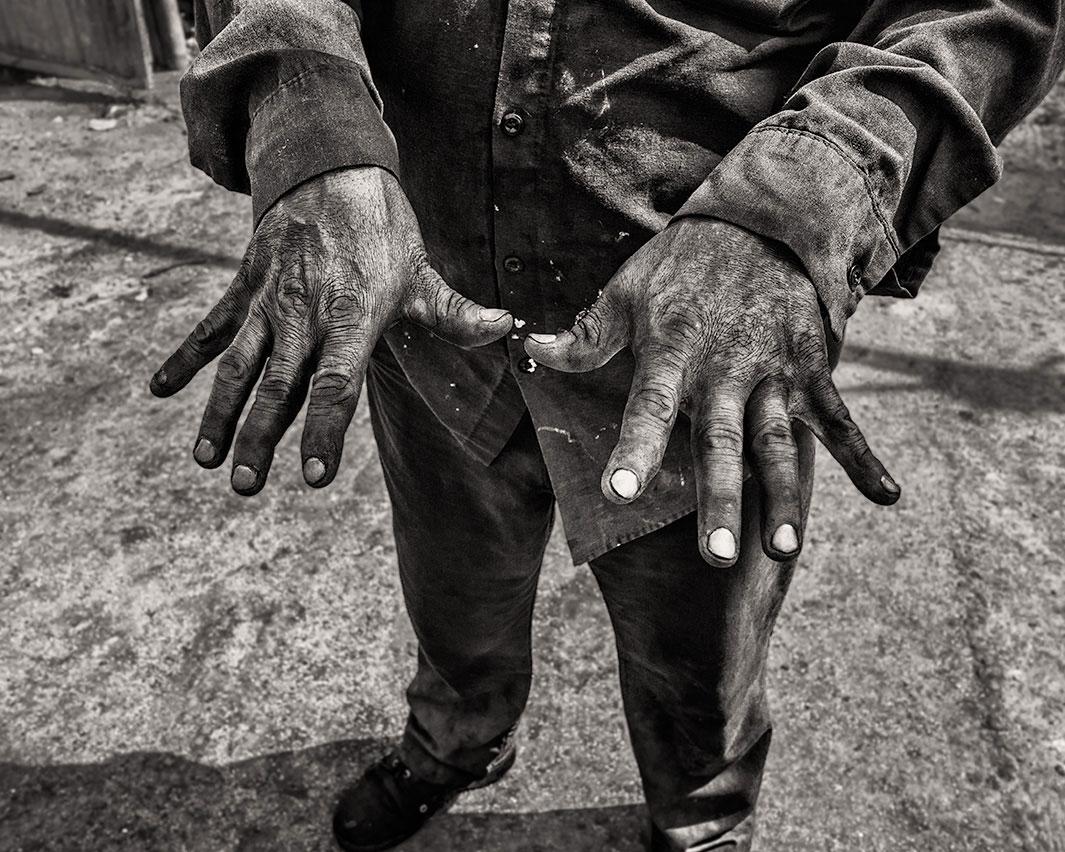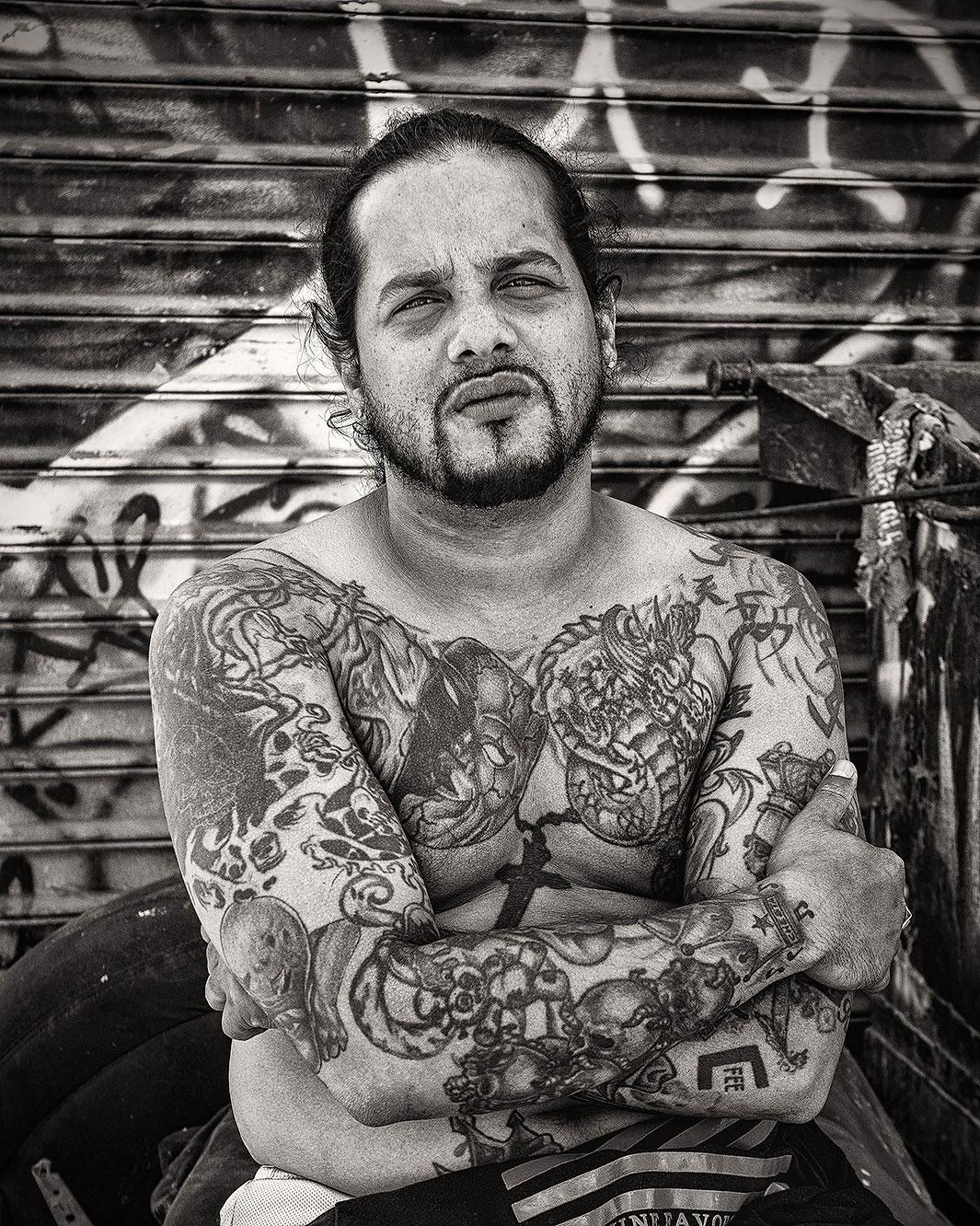 Because of the area's uncertain future, Brophy began a project about the workers and went to visit again, this time with a much bulkier 8-by-10 film camera.
"They hadn't seen one like that and I was immediately surrounded by people who wanted to know what this crazy guy was doing with a giant camera," Brophy said. Suddenly, everyone wanted to be photographed in front of their stores, and they began to introduce Brophy to other shop owners.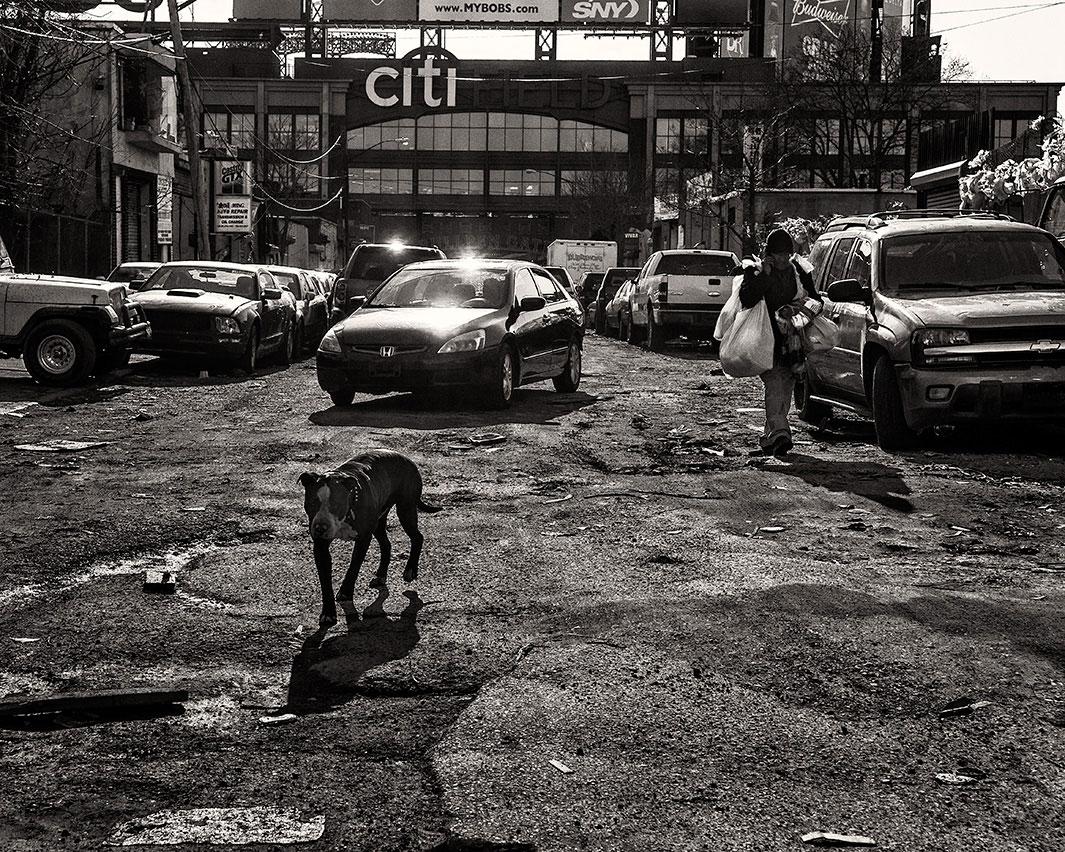 Since Brophy felt the environment that includes both the shops and proximity to Citi Field was important, he decided to include it with the portraits he takes of his subjects.
Brophy has applied for grants in order to get money to put up an exhibition of the work, not only to address what is happening at Willets Point to a wider audience,] but also to hopefully exhibit the photographs, perhaps in one of the vacant garages in the area, to give the people who work there a chance to see it. 
"A lot of people work there who wouldn't normally be able to work. One guy was a former gang member, and now he has a steady job. Those are things I hate to see disappearing everyday in the city; affordable places in the city for people who aren't rich."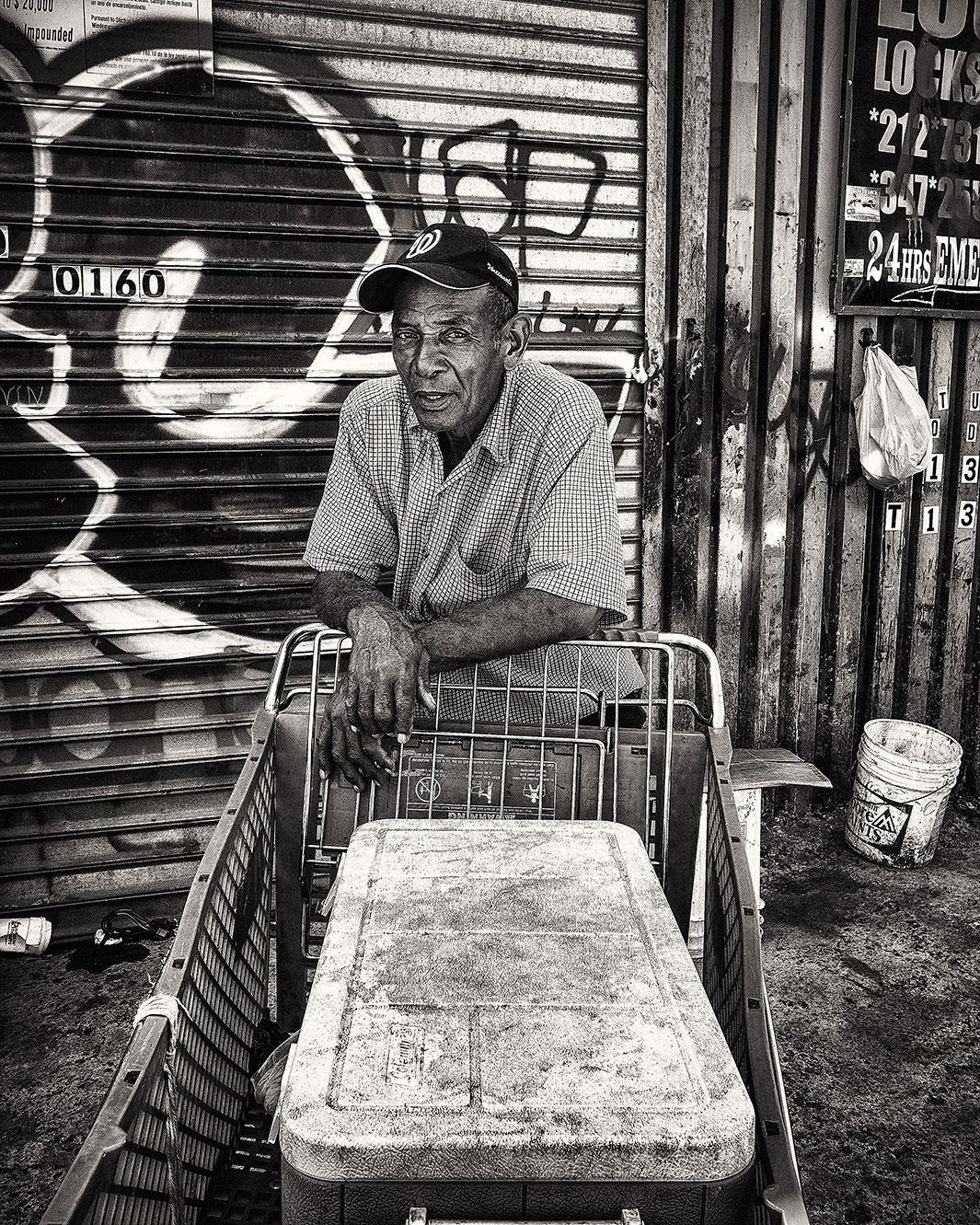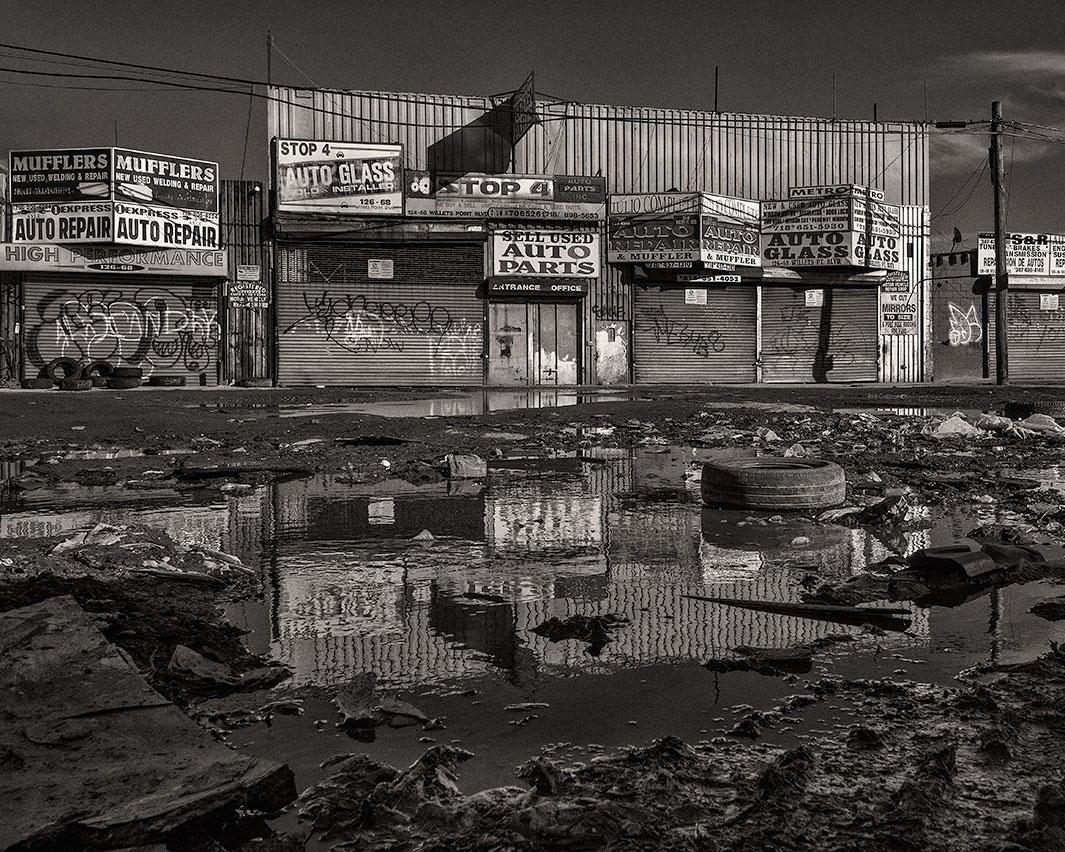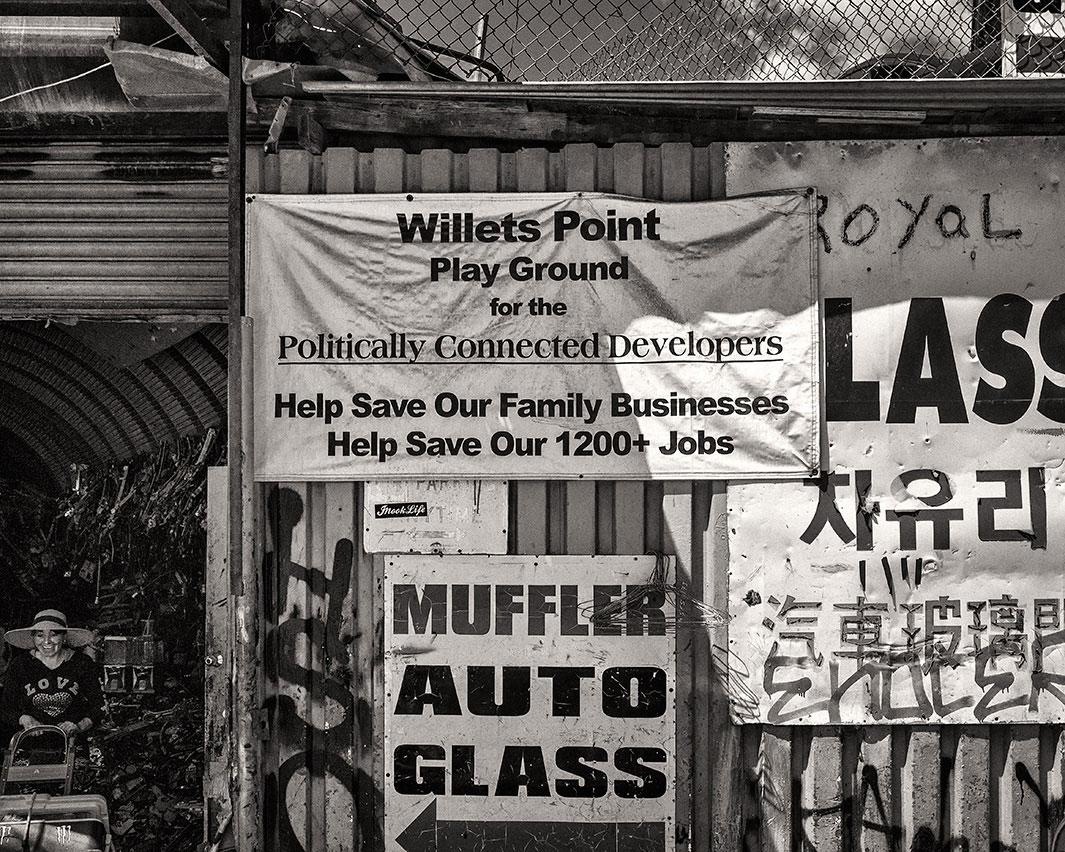 To read more about Brophy's career, check out Crusade for Art.