For years, people—outcasts, prostitutes, alien abductees, and criminals—were Steven Hirsch's principle source of inspiration. But these days, he sees abstraction pretty much everywhere, and it's all he wants to photograph.
It started with something of an epiphany five years ago. While wandering along the Gowanus Canal in Brooklyn, he noticed psychedelic, rainbow patterns swirling on the waterway's polluted surface and began photographing them. Since then, he's found it in other unlikely places—rust, grease, paint, corrosion, stains, crushed computer parts, even bird droppings. He's spent days inside dumpsters in pursuit of interesting designs.
This August, Hirsch's aesthetic curiosity took him to Portland, where he'd learned of an art school for kids, the Portland Child Art Studio, which he suspected would provide ample material for new photographs. Hirsch's interest in the studio was a giant wall, about 30 feet long and 10 feet high, upon which kids affixed pieces of paper they used in class. Painting outside the lines had, over the years, resulted in a spectacular display of shapes and colors and textures. For four consecutive afternoons, after the kids left for the day, Hirsch spent hours in front of that wall, photographing the forms within the clutter—comprising as much as five feet of wall space or as little as a few inches—that drew his eye. The photographs from that trip, "Made in Portland" are included in Hirsch's broader series, "Splat."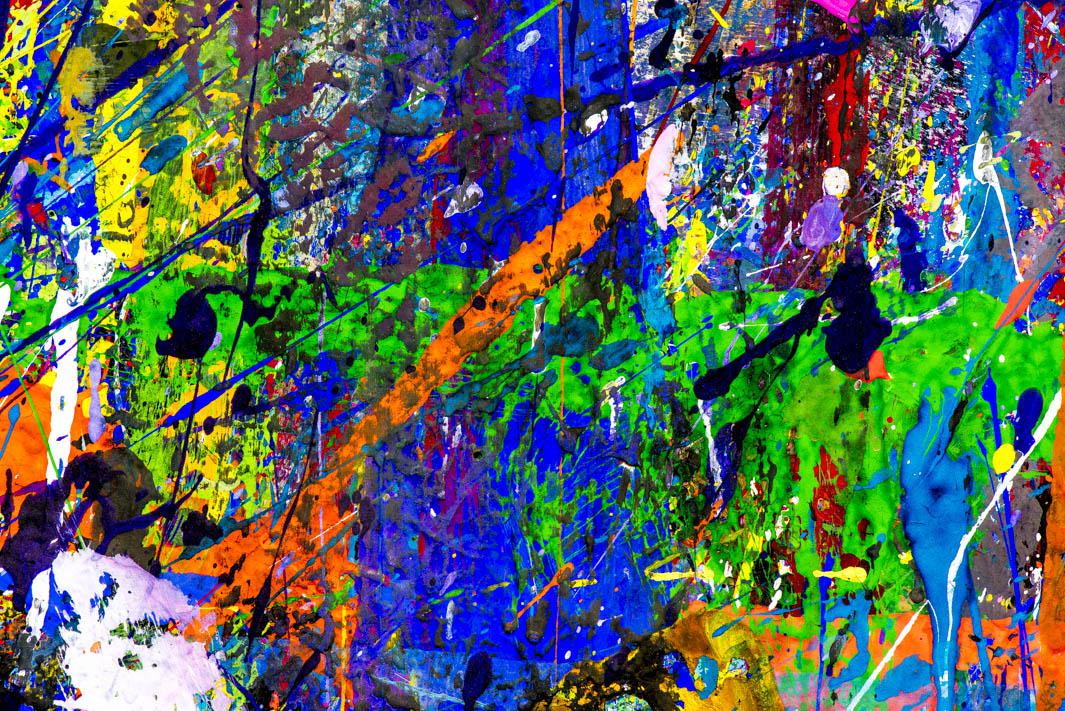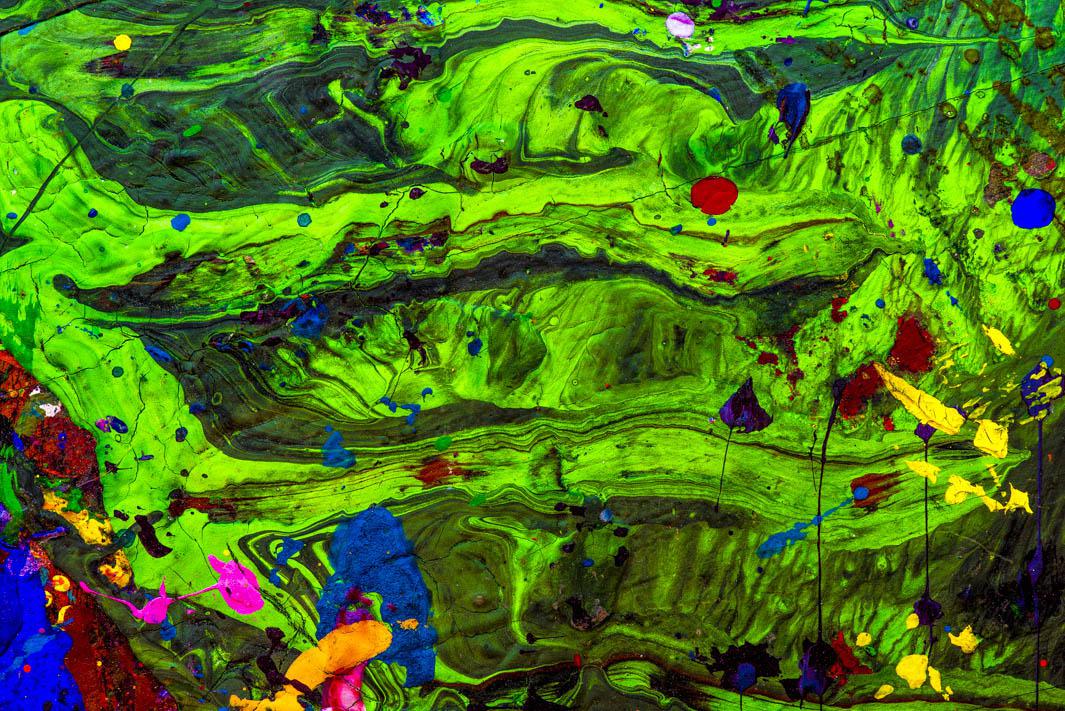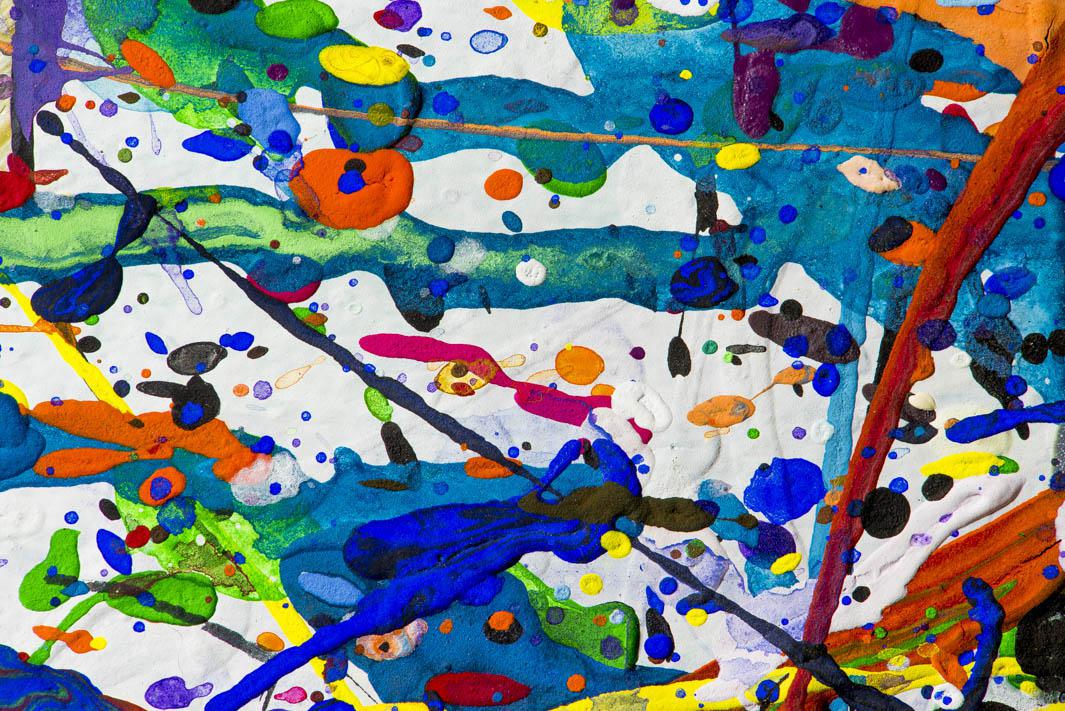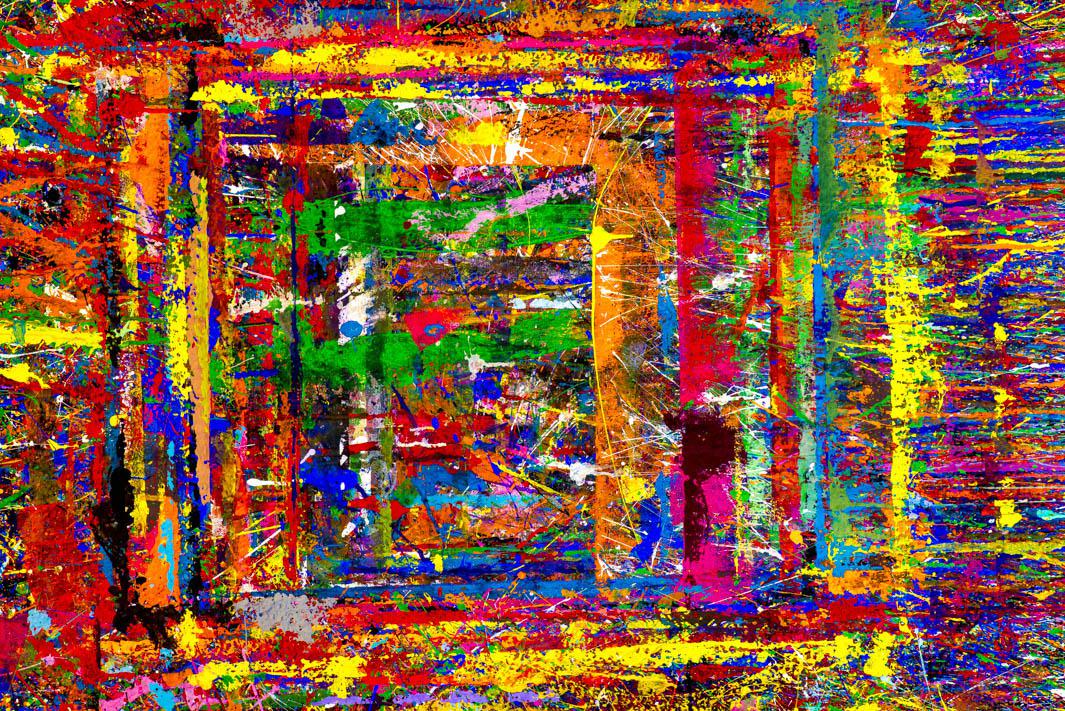 "The possibilities are endless, so you have to have an idea of what you're looking for, of what you're trying to say. Are you interested in colors? Are you interested in forms? Are you interested in lines, in free-form states? What colors do you like? Are you avoiding certain colors? It's almost like you're painting it, but you're physically not; you're just physically seeing it," Hirsch said. 
Hirsch has never been a painter, but he brings a painter's eye to the abstract photographs in "Splat," no matter whether his subject is paint or grease or concrete.   
"They take on another world to me when I see these objects. They become other things. I don't see them as what they are, I see them as what I'm going to make a picture of." 
Photos from Hirsch's series, "Splat," will be on display through Madelyn Jordon Fine Art at Miami Project from Dec. 1–6.