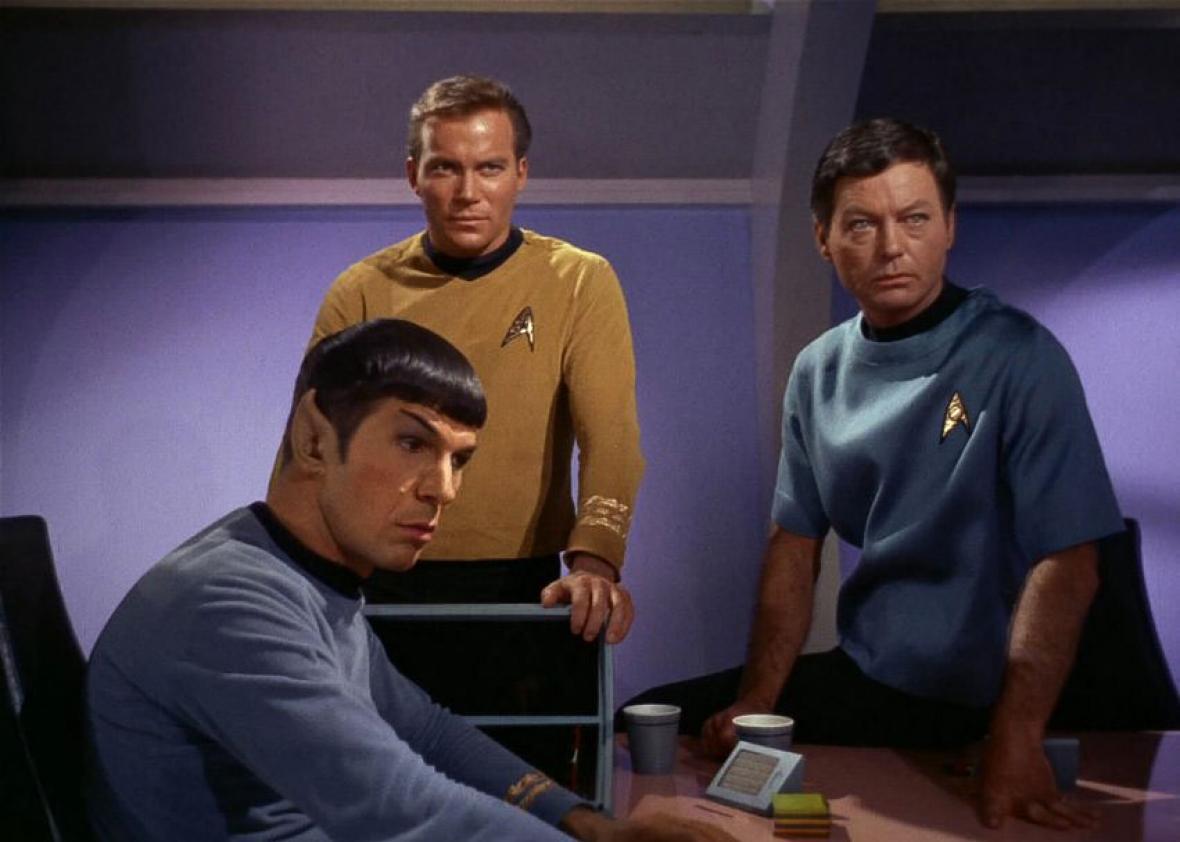 Sci-fi fans are having a very good year: There will be a new Star Wars movie and an X-Files limited series, and Amazon is even working on a Galaxy Quest TV show. And now CBS has announced it will air a new Star Trek series in January 2017. Fascinating.

From CBS' press release:
The brand-new "Star Trek" will introduce new characters seeking imaginative new worlds and new civilizations, while exploring the dramatic contemporary themes that have been a signature of the franchise since its inception in 1966.
Alex Kurtzman, who co-wrote and produced J.J. Abrams' Star Trek (2009) and Star Trek Into Darkness (2013), will executive produce the new series. (The show is unrelated to the latest movie installment, Star Trek Beyond, due out in summer 2016.) The series will have a "special preview broadcast" on the CBS Television Network, after which the premiere episode and all following episodes will be available exclusively on CBS All Access, CBS' streaming service. Until then, live long and prosper.
---