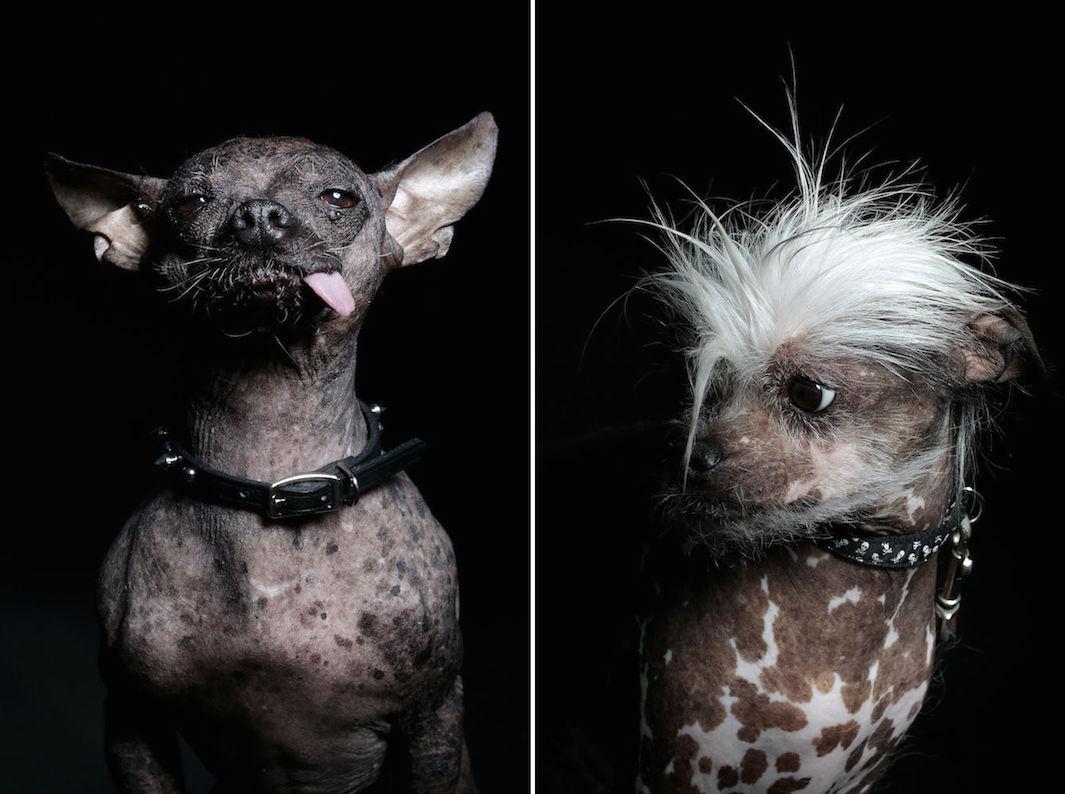 Just because you're homely doesn't mean you can't be a champion.
That's the message at the World's Ugliest Dog Contest, held annually at Sonoma-Marin Fairgrounds in Petaluma, California. This July, more than 500 people came to cheer on the 27 frightful pooches participating in the event. Ramin Rahimian was there too, intent on celebrating the competitors by photographing them. 
"I think people want to see how far their love for dogs can be stretched. People love dogs so much in this country, and I think they want to celebrate and appreciate all types of dogs. The contest is the antithesis of the Westminster Dog Show, but the love for the dogs is just as strong," Rahimian said via email.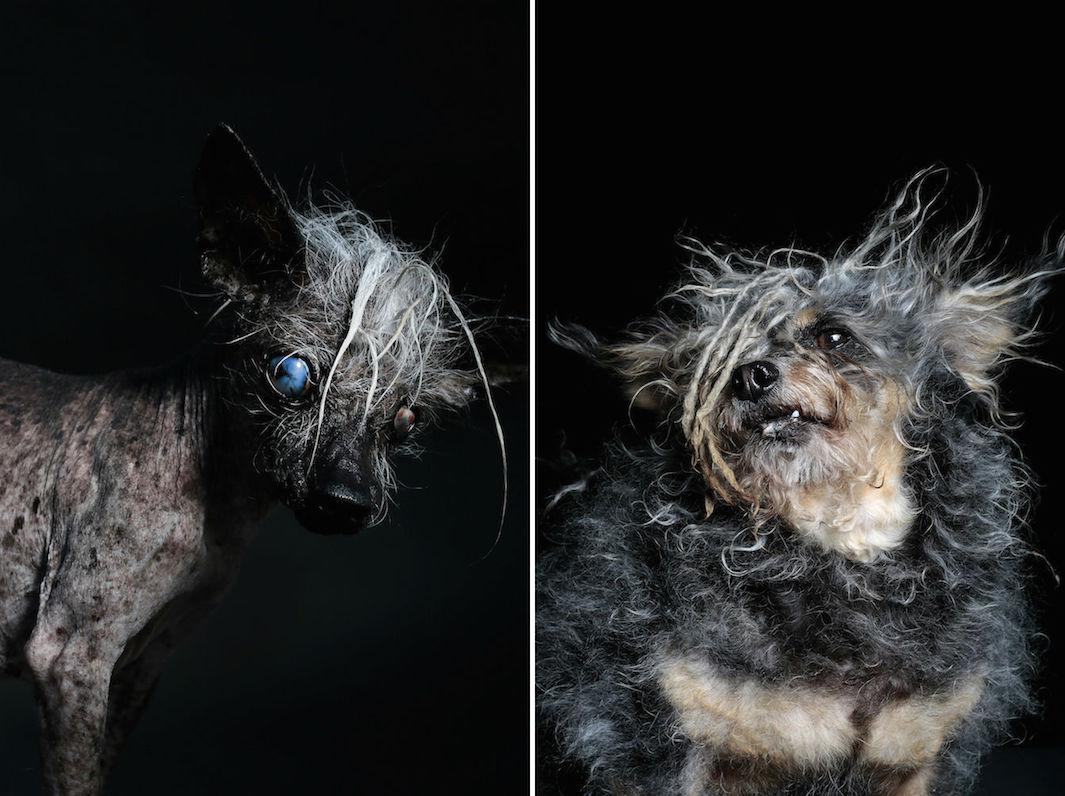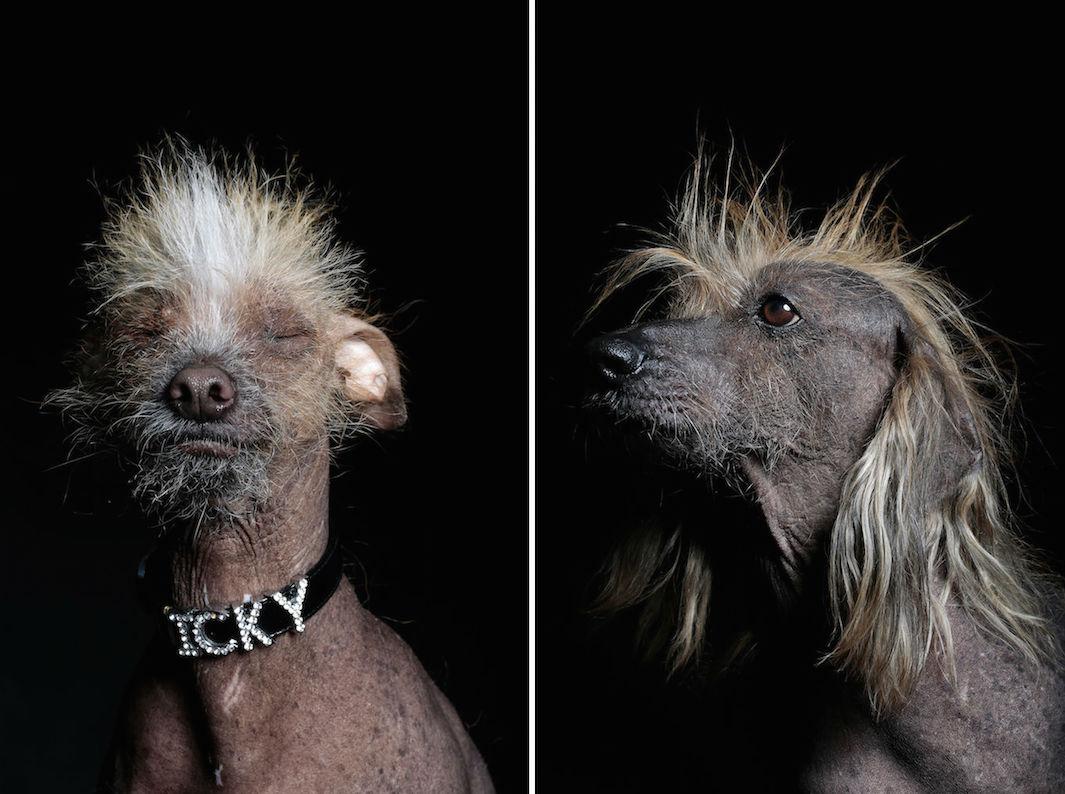 Rahimian set up a black-paper backdrop and had the dogs stand on a small table while he photographed them. He wanted the animals a few feet off the ground so he could shoot from a low perspective, giving them a heroic, statuesque look.
"These dogs are the outliers among other dogs but can still be seen as beautiful in their own ways. Their unique characters and personalities, I hope, are conveyed a little in the portraits so people can see past the ugly. I find them so lovable because they are so sweet. Just like babies—a baby can be ugly, but it will certainly also be lovable," he said.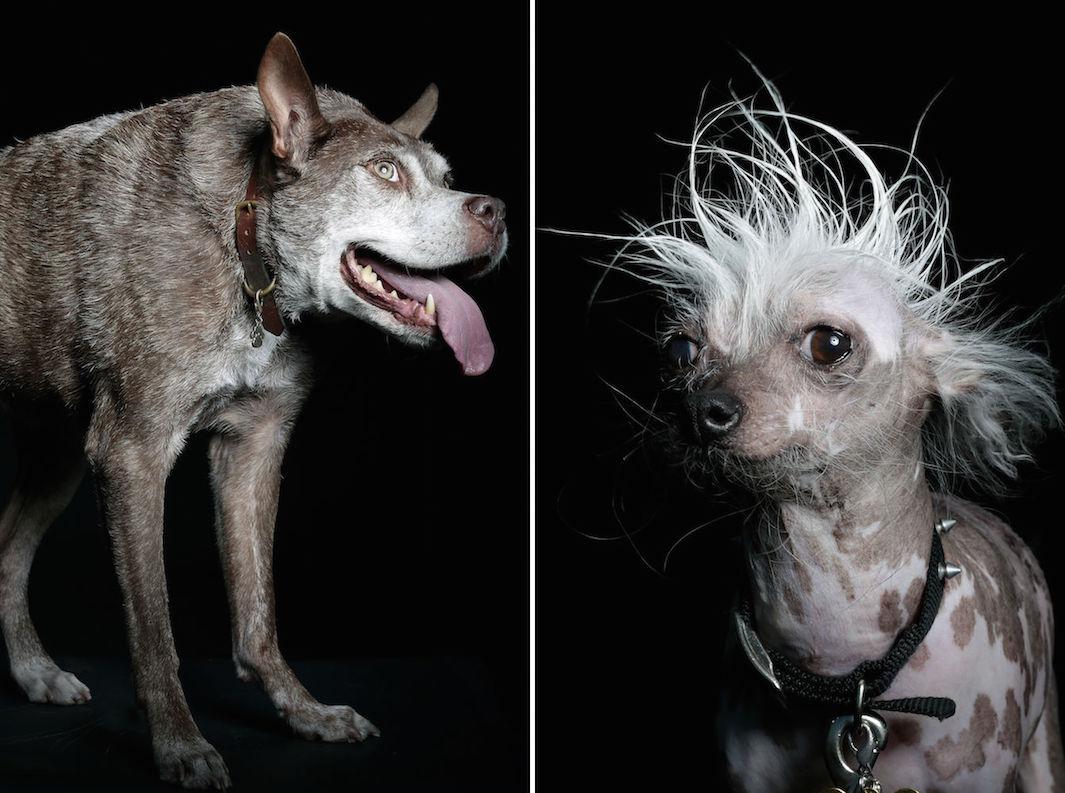 At this year's contest, a short-spined pit bull–Dutch shepherd mix named Quasi Modo earned the top honor. His owner took home $1,500, and Quasi Modo was treated to a makeover on Jimmy Kimmel Live. 
Though the dogs may have faces and physiques that most people are not used to seeing, Rahimian said many of the animals "were not really all that ugly objectively." From that perspective, the contest is really more about showcasing canine diversity than shocking people.
"I mean, there were for sure some aggressively ugly creatures, but most I would say were just a little different—not your typical golden retriever, but not ugly."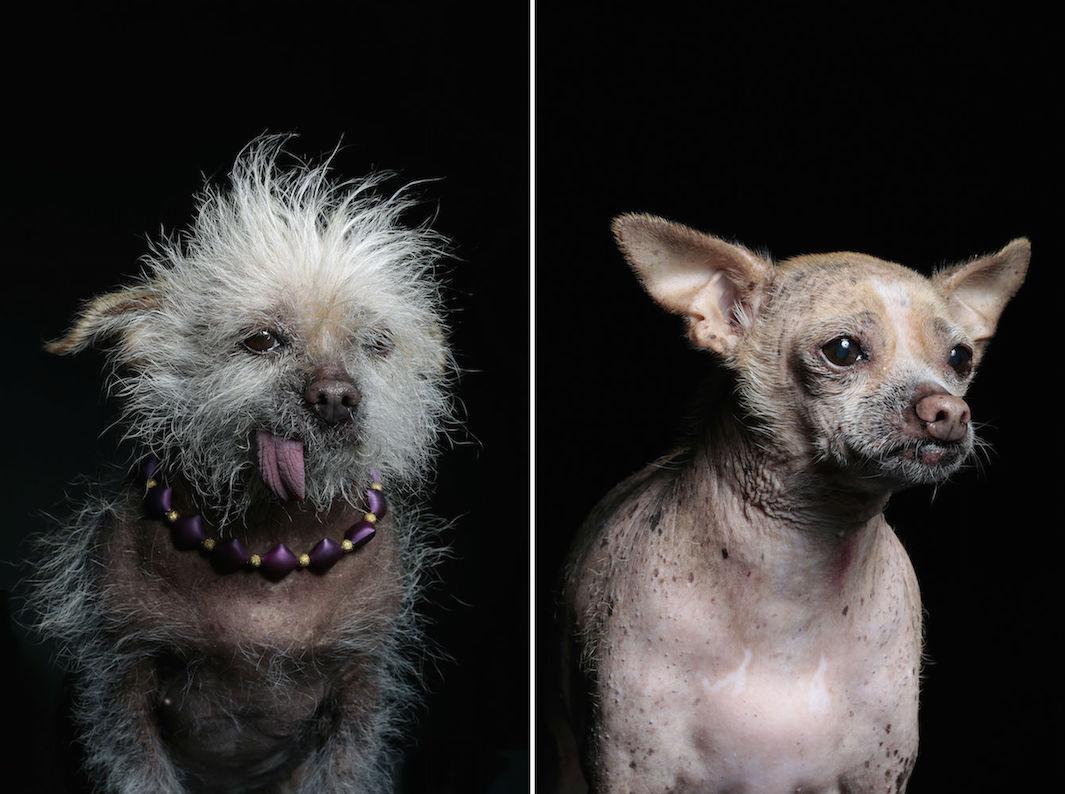 ---