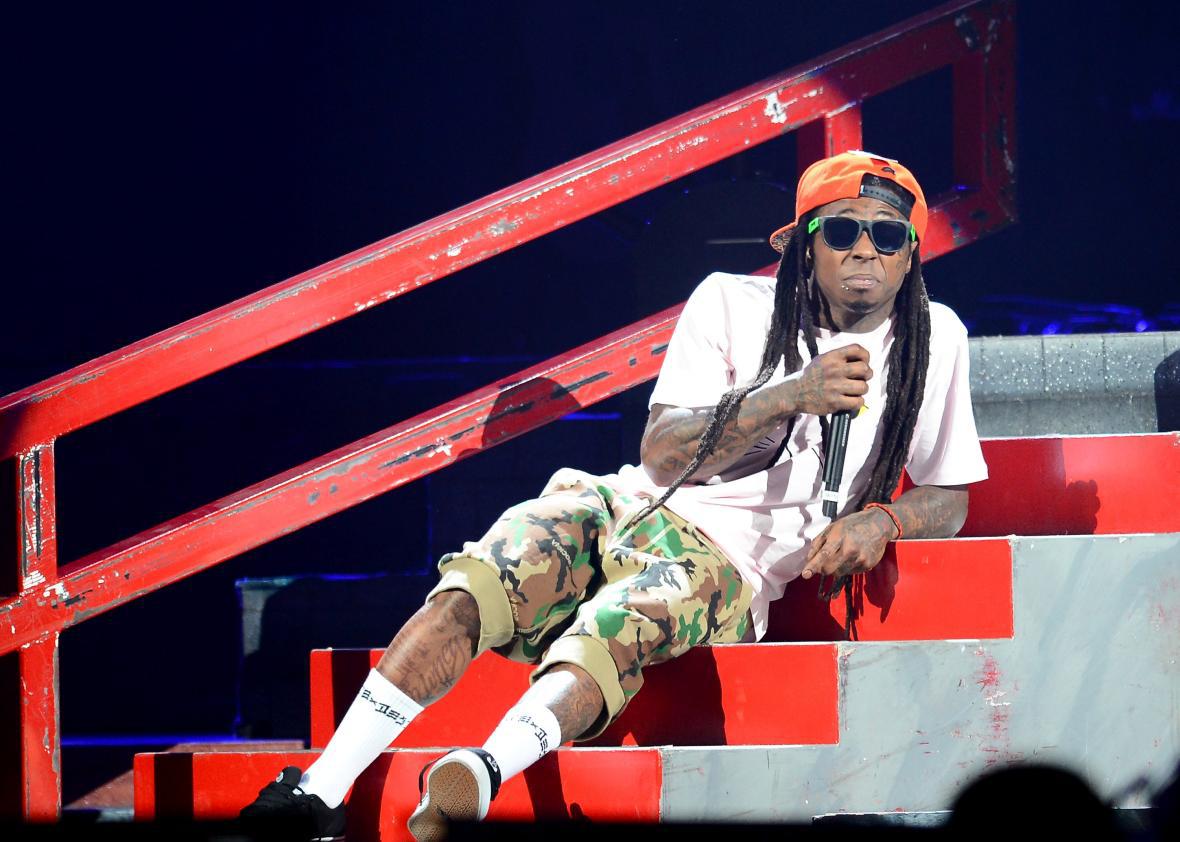 On Tuesday, police raided Lil Wayne's mansion in Miami Beach, seizing some of his $30 million art collection to settle a debt he owed to a private jet company. Weezy apparently failed to pay the $55,000-per-month lease for a Gulfstream II jet, so a court order gave the authorities permission to raid his home and take some of his stuff to settle the $2 million debt. Judging from local news footage, they went for paintings, and TMZ reports that a few plaques were also taken.
One has to wonder why, with a net worth of roughly $150 million, Lil Wayne failed to pay up. But there's an even more fascinating question left unanswered here: What's in Lil Wayne's $30 million art collection? According to a 2009 Rolling Stone profile, the rapper has a penchant for Mark Rothko paintings (or at least Rothko lookalikes). We can only hope to get more details about Weezy's taste in art when the confiscated paintings go on the market. 
Wayne wasn't home at the time of the raid, so here's hoping none of his favorite pieces and plaques are gone when he returns. He already seems to be taking the news pretty hard.
---