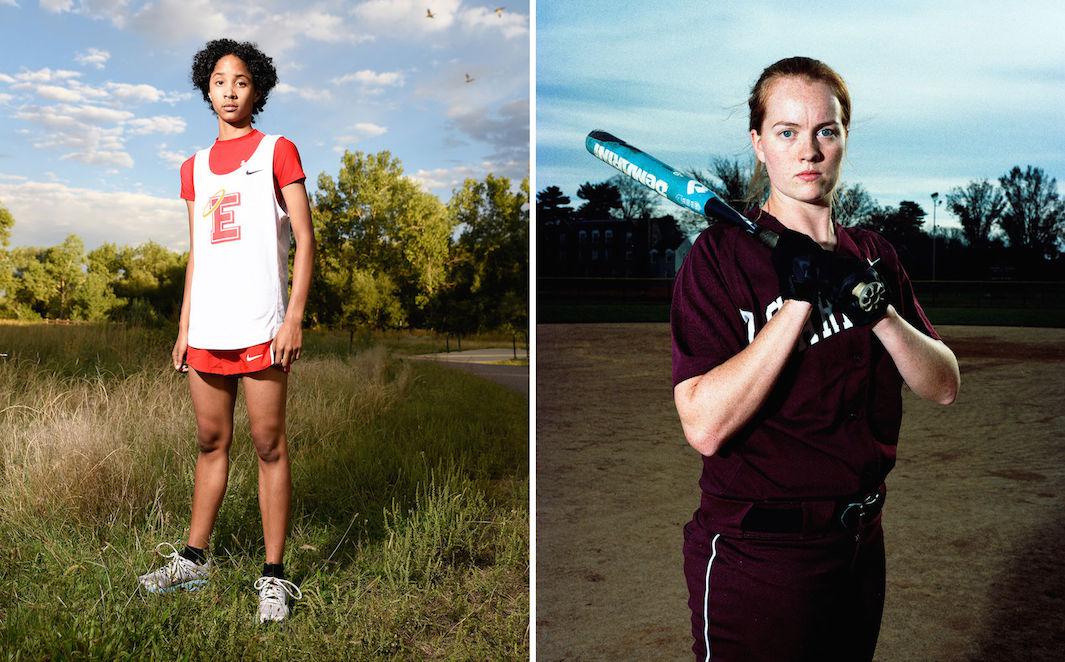 When Jeff Sheng started photographing LGBTQ high school and college athletes back in 2003, the climate surrounding LGBTQ rights and visibility in the United States was drastically different: No states permitted same-sex marriage; "don't ask, don't tell" was still official military policy; there were relatively few publicly out public figures and even fewer out athletes. Sheng was determined to bring greater attention to a population that suffered, in large part, because few people acknowledged it existed.  
"I really think one of the main reasons why LGBT students have historically had trouble finding acceptance in sports communities is because it wasn't talked about until very recently. Sports is one of the last frontiers," he said via email.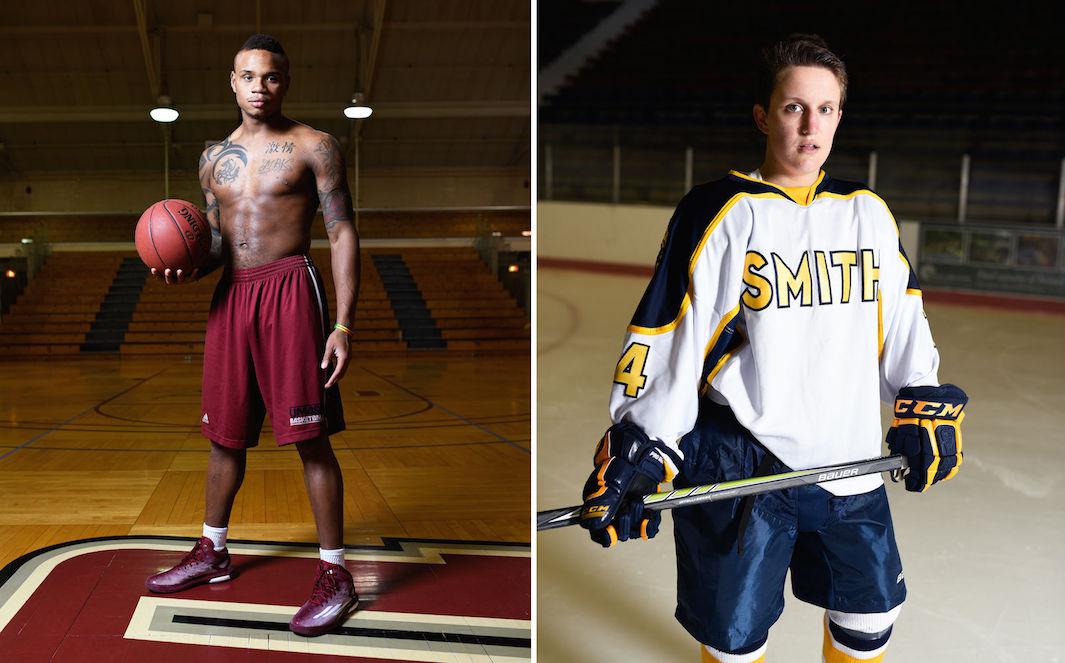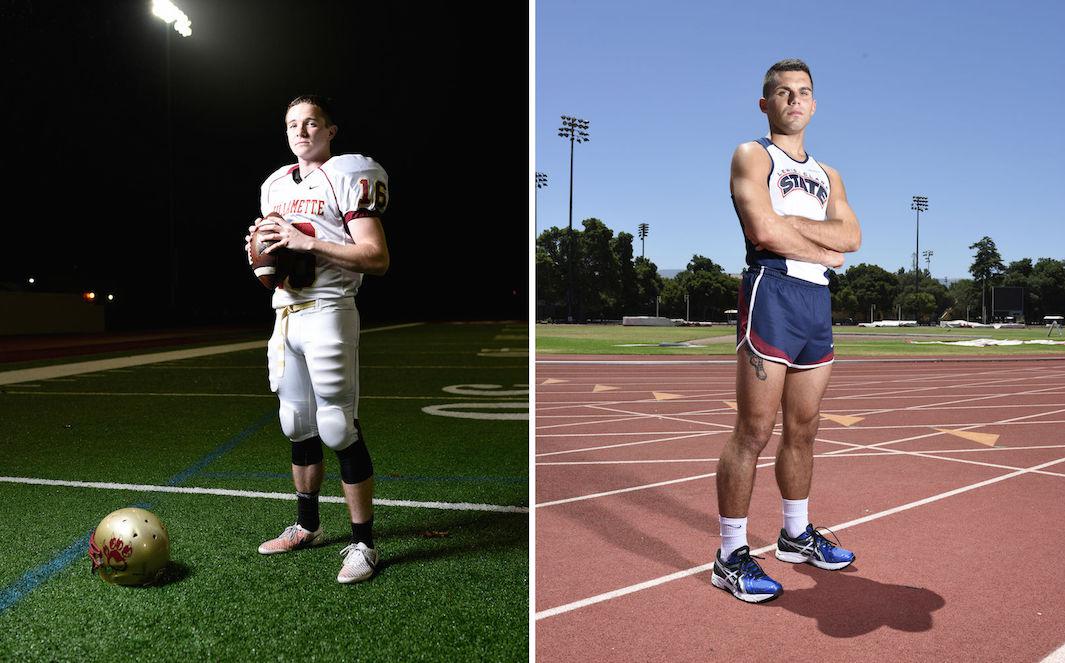 Sheng was himself a closeted athlete in high school in the 1990s, but he didn't come out until he started attending Harvard University, well after he'd quit playing competitive sports. His first boyfriend was on the water polo team there, and they broke up, in part, because of the difficulties they had navigating his experience as a closeted athlete. Two years later, when Sheng read a cover story about his ex, who'd since come out, in the LGBTQ-focused Genre magazine, he was inspired to help, in some small way, change the environment for a new generation of athletes. His book, Fearless: Portraits of LGBT Student Athletes, which Somebody Books published this summer, features more than 200 athletes from around the country. 
Initially, Sheng struggled to find athletes willing to participate. In his first year, he was ultimately able to track down about a dozen athletes, mostly through word-of-mouth referrals. His first subjects were Aaron, a freshman on the squash team at Brown, and Ella, who was on the women's crew team at Harvard.
"I wanted to capture their portraits in a way to highlight the fact that they were athletes above anything else. So I asked each of them to work out or play their sport, and then every few minutes I would have them stop and look at the camera. My aim in the photographs is to try and capture a special look—a moment when they are both vulnerable, powerful, and authentic," he said.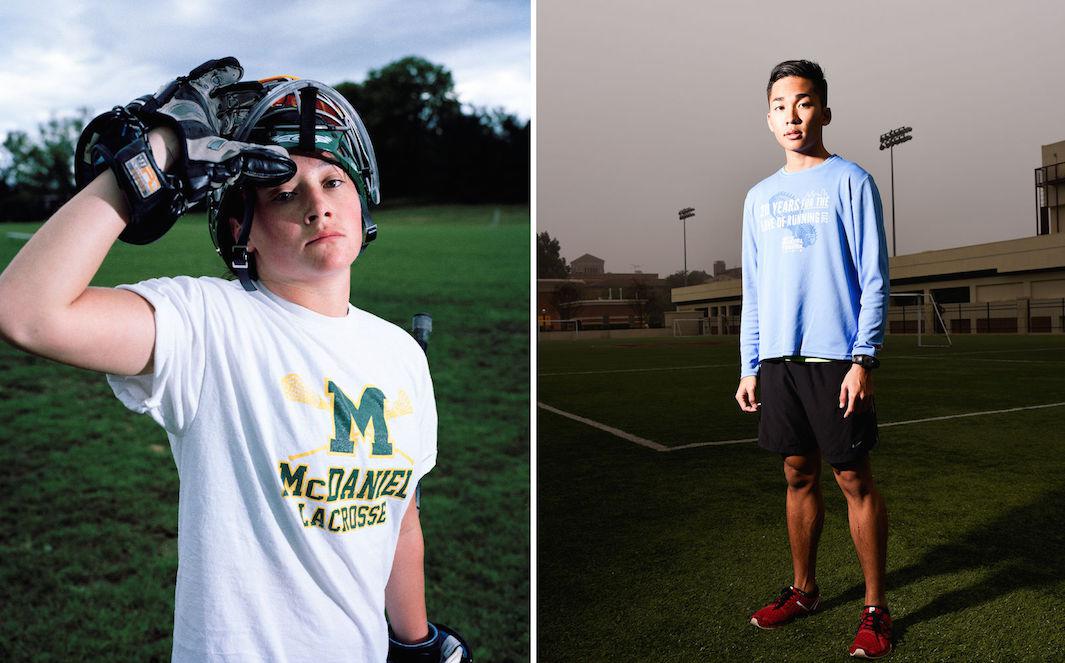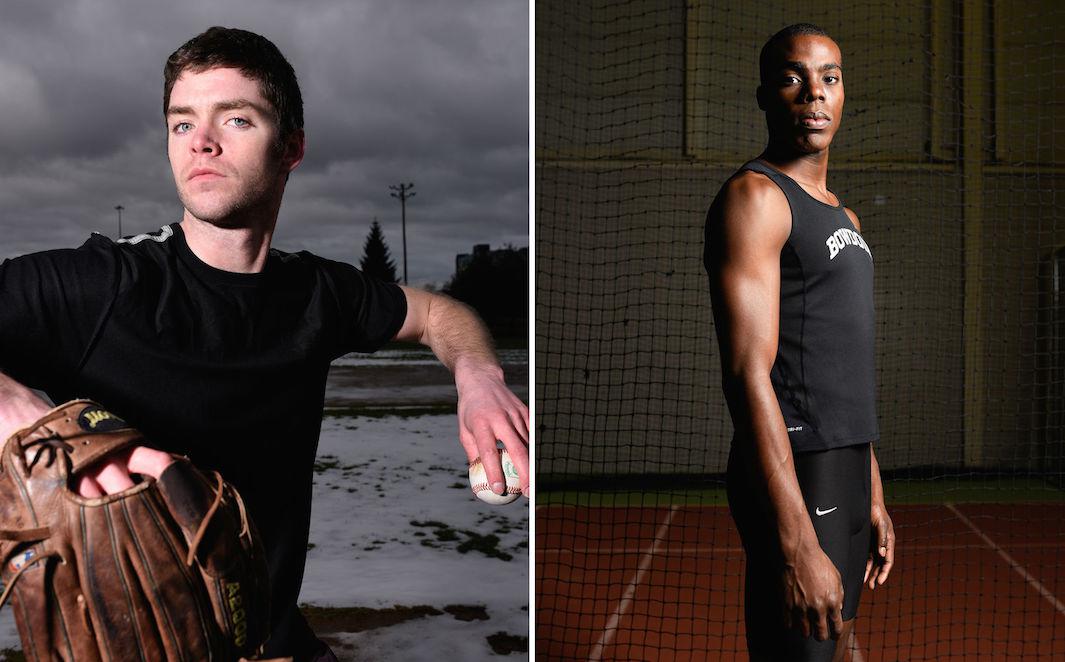 Sheng's project picked up in 2006 when he began exhibiting the work at colleges and high schools around the country. In the next few years, the project was shown at more than 450 venues, including at the headquarters of ESPN and Nike. With the increase in attention and exposure, more athletes started approaching him and volunteering to pose. For his subjects, being photographed was an expression of pride and, in some cases, an emotional release. 
"As people in the LGBT community are often used to being silent or invisible, when a photograph shatters that belief and gives someone visibility, the experience surely must be cathartic." 
Many of Sheng's subjects have since gone on to successful careers in sports or activism. Meanwhile, conditions for LGBTQ athletes have improved dramatically alongside political and social advancements.
"When I began the project, I spent almost all my time and energy just locating athletes around the country to try and photograph, where today, there are hundreds of out LGBT high school and college athletes who could be in Fearless. There has really been an incredible shift toward greater acceptance of LGBT athletes in society today."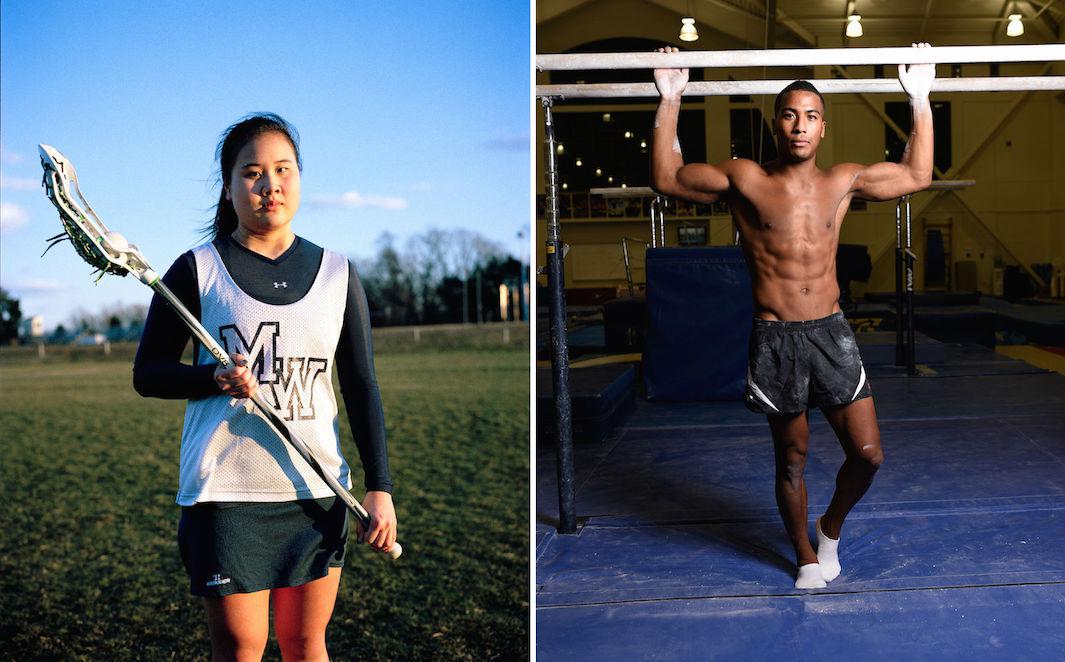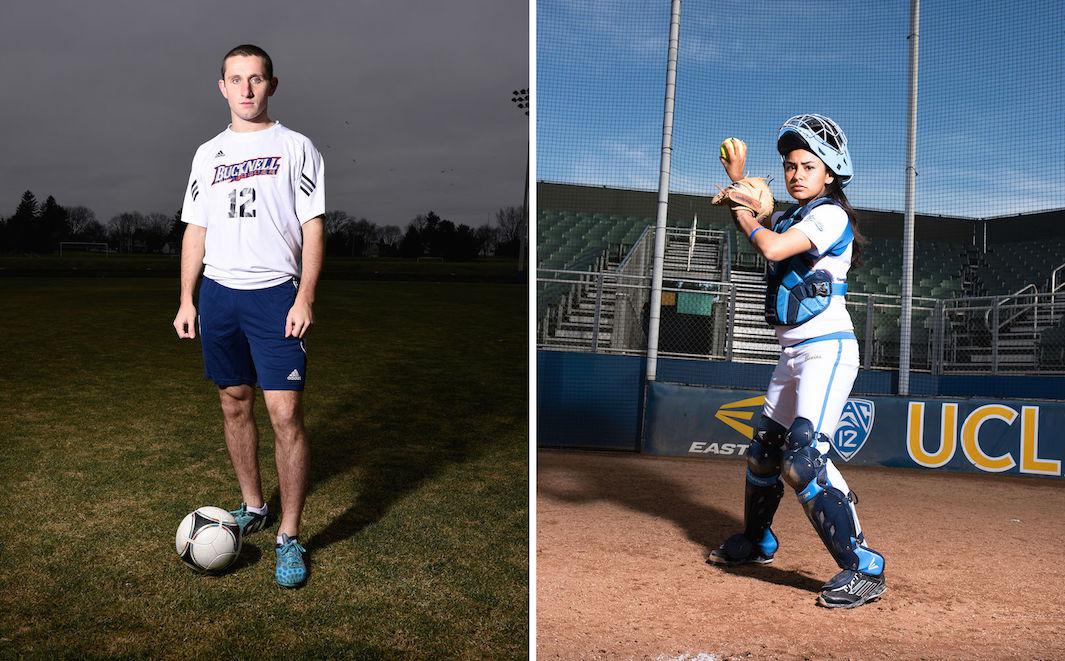 ---