John Brian King was 18 when he first started making photos at Los Angeles International Airport (LAX). It was 1980, and only a year earlier he'd purchased his first photography book by Weegee, who is famous for his flash-heavy, black-and-white photos of urban life. The influence is clear in King's series, "LAX," which appears, along with another series, "LA," in LAX: Photographs of Los Angeles 1980–84, published by Spurl this month.  
"I think the photographs in my book stand out as documents of a disappeared time—for me and my subjects—and a visual commentary of how I perceived humanity in my youth," King said via email.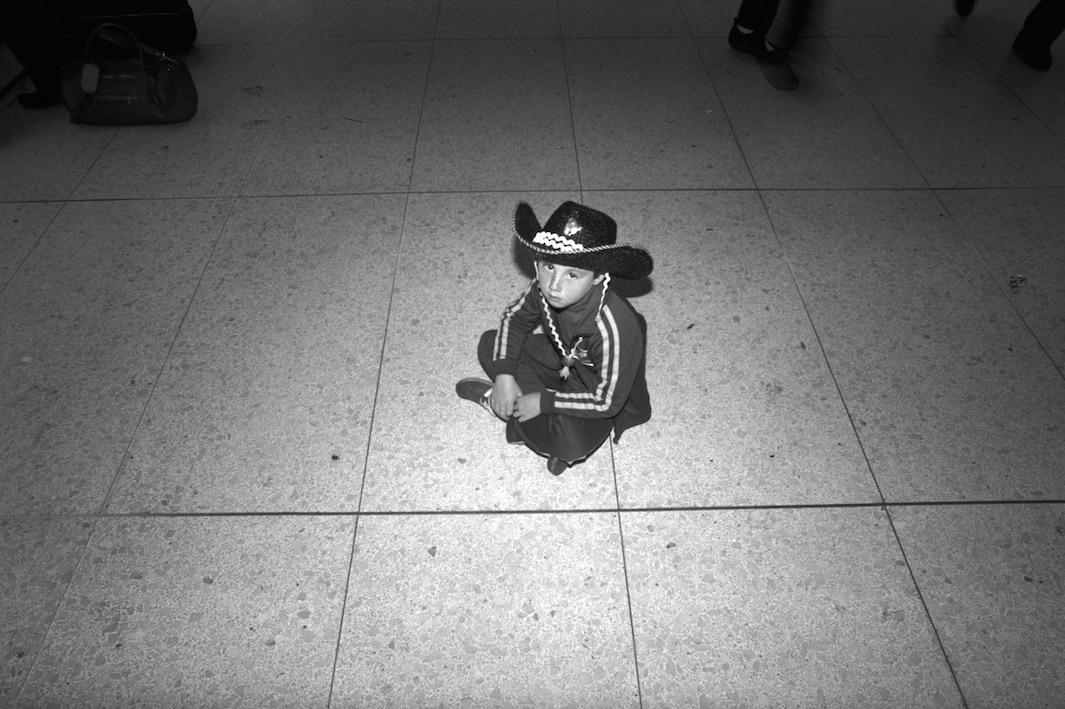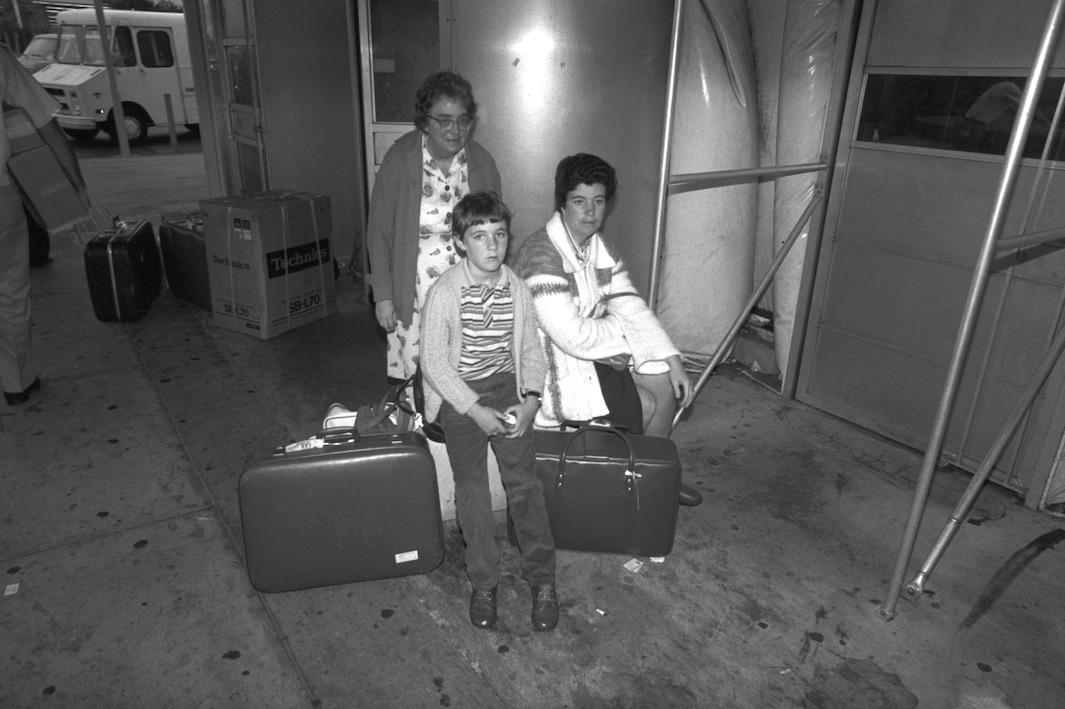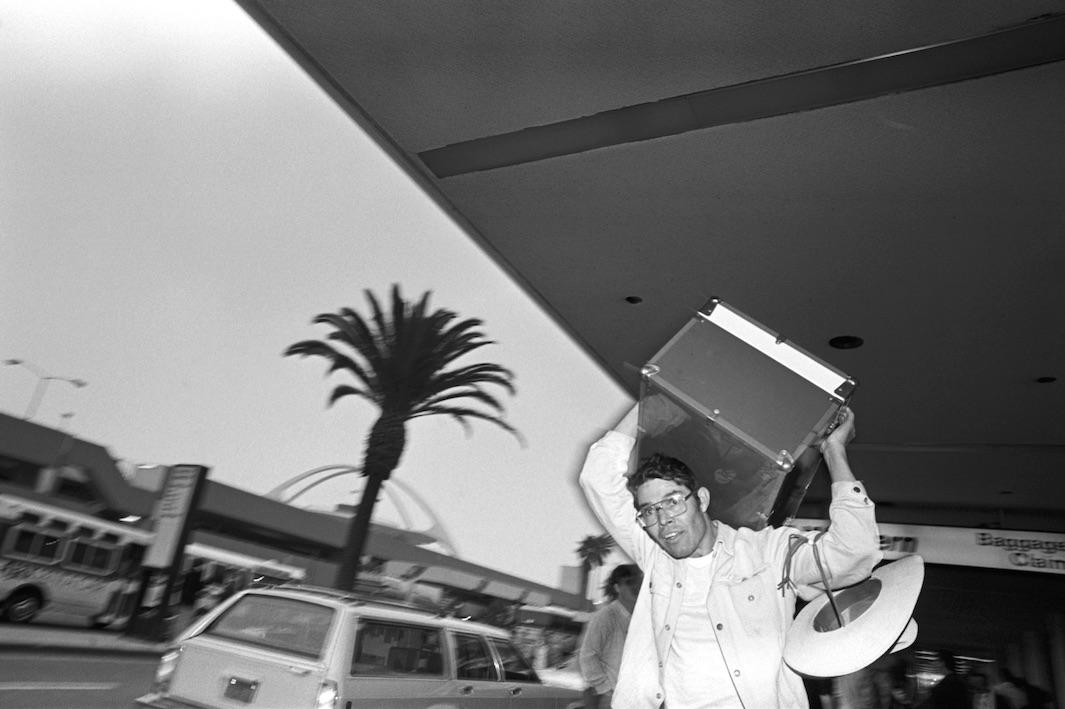 King photographed at the airport's arrival area for two years, looking for people who were "lost, scared, bored, exhausted, or bemused." He sometimes shot in the afternoon, but typically got his best results at night when the airport was busiest. 
"I had to get very close to people to get what I wanted, but then I quickly moved on (or, in many instances, they moved on, in their rush to flee the airport). I was polite but determined; I didn't have any altercations with anyone, but they were usually too stunned to realize what had happened when I walked away," he said.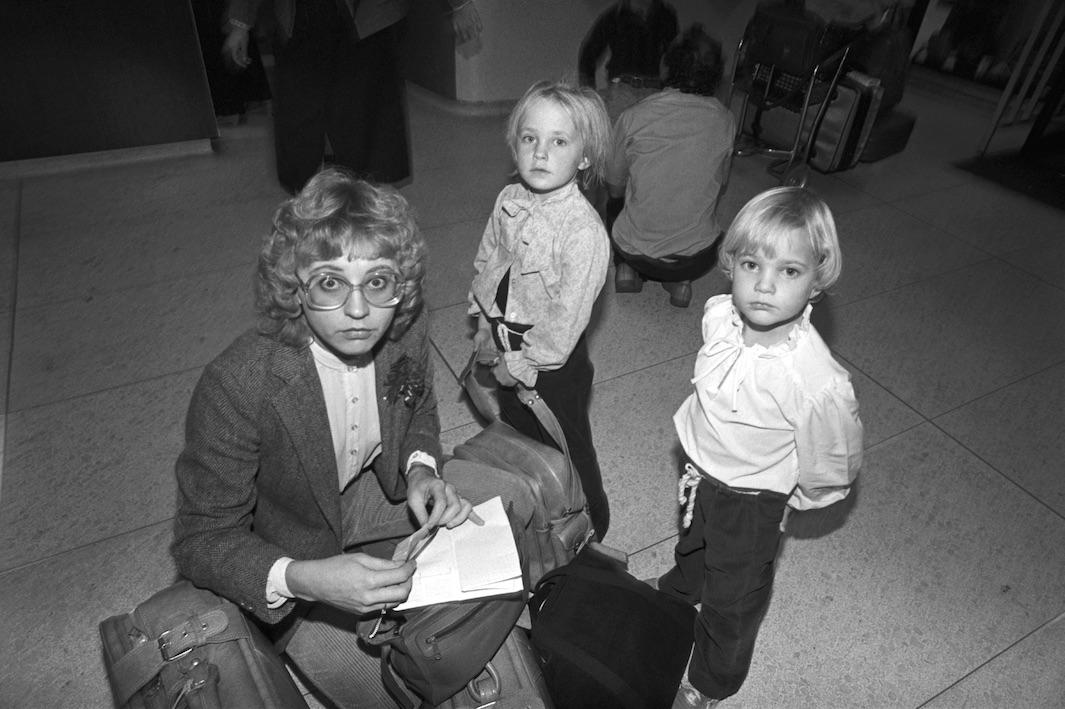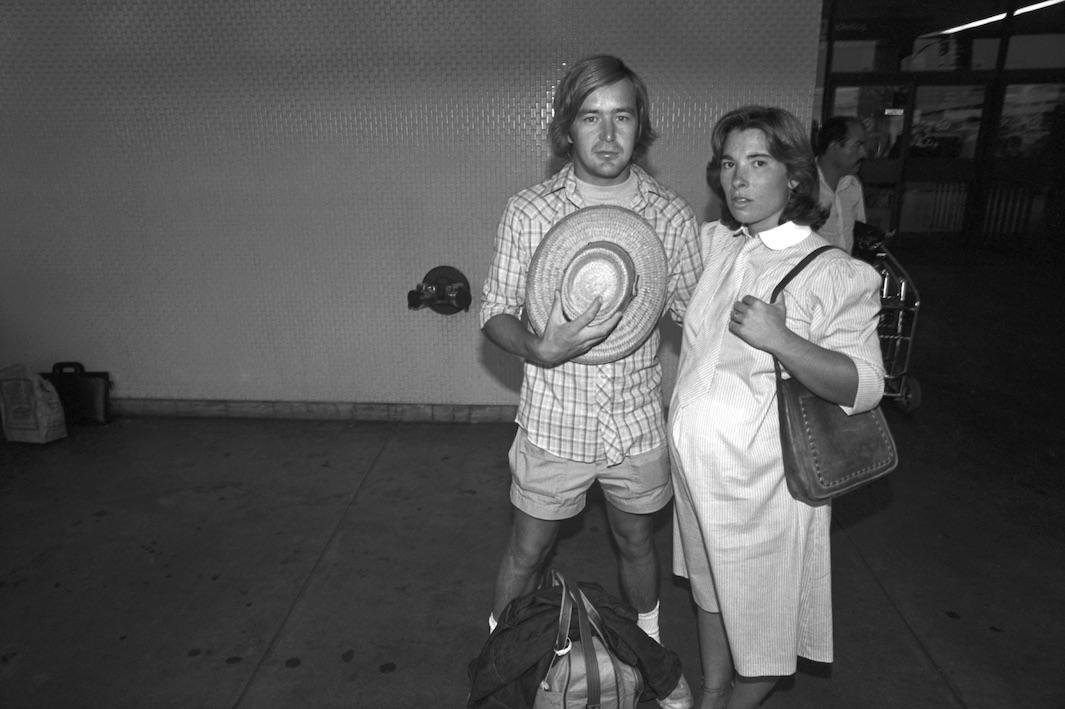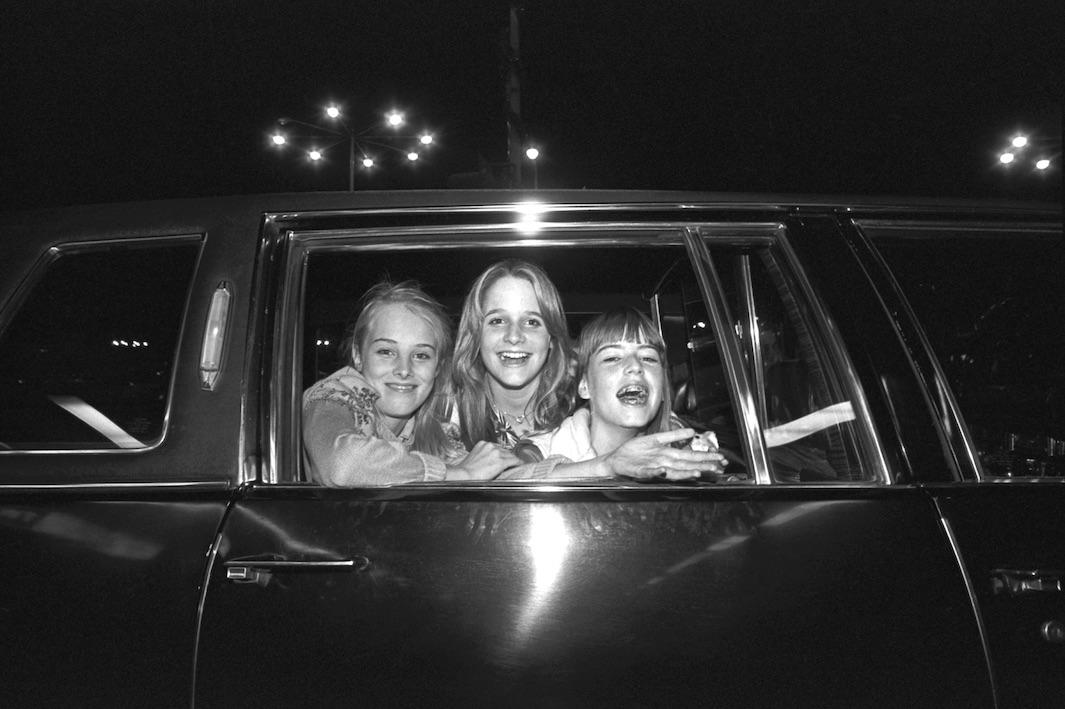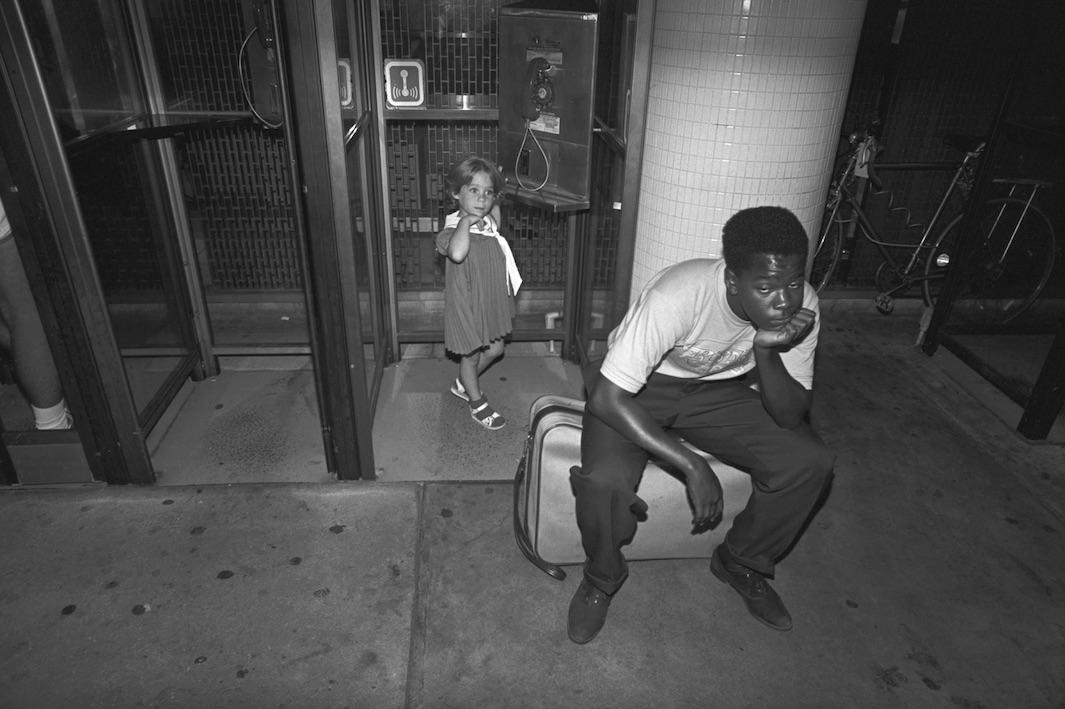 King now lives in Palm Springs, California, and he says the airport there is "open and intimate," starkly different from LAX, which, in the 1980s, was undergoing a hectic renovation in preparation for the 1984 Olympics. Today, he says, the airport strikes him as "just another architecturally dull, security-driven nightmare." Back in the day, he says, it wasn't much to look at either, but it created an atmosphere that was fun to photograph. 
"I loved photographing these travelers arriving at the airport, brutally assaulted by this sea of ugliness, attempting to cope. I wanted to show, through the stark art of black-and-white photography, the dry vulnerability and humor of these people."