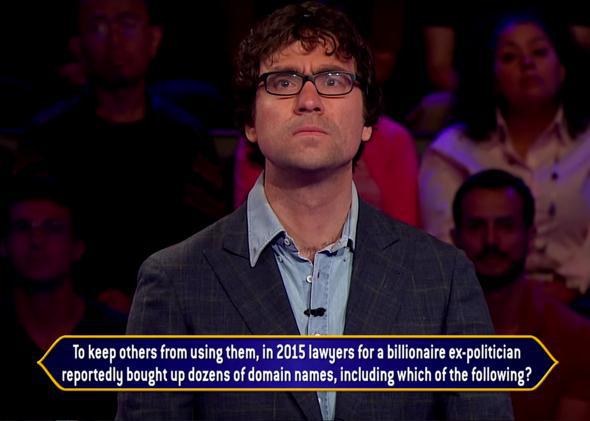 In The Last Tycoon, F. Scott Fitzgerald observed that there are no second acts in American lives. Fitzgerald was many things, but he clearly wasn't a game-show producer. This February, I appeared as a contestant on Who Wants to Be a Millionaire?, where I made it all the way to the penultimate question, got the question wrong, and lost $225,000 for my troubles. This experience was embarrassing and emotionally devastating, but it made for good television—which is a very good thing for the producers of a struggling lightly-watched syndicated game show. Early this summer, the producers called me and invited me to play the game again as part of the show's first-ever Second Chance Week. So take that, Fitzgerald! 
My episodes air Monday and Tuesday (find where to watch it here!), and while I can't reveal how much money I won, I can say that it felt very, very weird to be back in the show's Stamford, Connecticut, studios. Some things hadn't changed: The set was still surprisingly small and chilly. The car with the vanity license plates reading "CUE EM," presumably belonging to the show's stage manager, was still parked in the studio parking lot. The show's producers were still unfailingly positive and pleasant; my fellow contestants were still some of the nicest, best-adjusted smart people I've ever met. As you can tell from this clip, my jokes were still pretty terrible:
(I'm not sure why I said I'm not the sort of man who pays attention to the news, by the way. I actually pay a lot of attention to current events. Appearing on TV tends to lead people to just blurt things out, whether or not they make any sense. See: talk shows, cable news.)
But plenty of things were different this time around, too. For one thing, Neil the Lawyer, the show's attorney, who informed all the contestants of the horrid consequences that awaited them if they violated the terms of their nondisclosure agreements, had resigned and moved to Los Angeles. For another thing, the first time I appeared on the show, it was hosted by the physically imposing comic actor Terry Crews, and the producers encouraged us contestants to "climb him like a tree" if the spirit moved us. The second time I appeared on the show, Crews had moved on, and had been replaced with Chris Harrison, best known for hosting the reality show The Bachelor. Chris was a good host and a very nice and charming guy, but climbing him like a tree was not an option. (Memo to producers: You should have Chris Harrison start every episode by saying "I'm your host, Chris Harrison; please do not climb me like a tree." I think this would eliminate a lot of potential confusion.)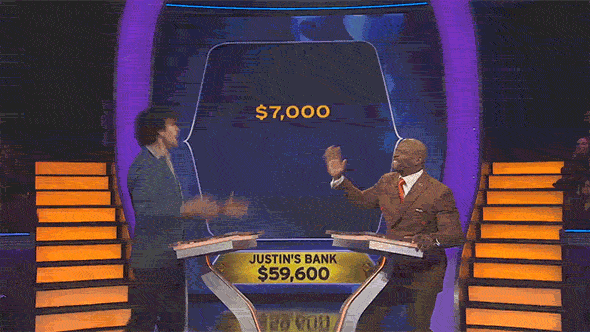 Anyway, I'll have more to say about the whole experience later this week in Slate. For now, just watch the show, and know that, whatever happens, I still am not going to lend you any money. 
---