You Must Remember This, the podcast that tells the secret and forgotten history of 20th-century Hollywood, has joined Panoply. And when each episode airs, creator and host Karina Longworth will share some of the research that went into the episode in a transcript excerpt here on Slate. Listen to the complete Episode 10 below, and subscribe to You Must Remember This on iTunes.
David O. Selznick is known today as one of the most successful producers in Hollywood history. In 1930, though, his position was precarious, even though he has just married Irene Mayer, daughter of Louis B. Mayer, head of MGM. The two men butted heads, professionally and personally: When Mayer sent Irene a diamond necklace shortly after her wedding, Selznick sent it back to Mayer with a note reading, "When I want my wife to have presents like that, I'll buy them." This was Selznick showing off the comparatively small amount of power that he had. Of course, Mayer had more. In 1931, Mayer was able to lobby his fellow studio heads to block Selznick from launching an independent production company.
Instead, Selznick spent a year at RKO. When he joined the studio as vice president in charge of production, RKO was on the brink of financial disaster. Selznick cleaned house, reorganized the way the studio used its physical assets, brought in future stars like Katharine Hepburn and Fred Astaire, and entrusted producer Marian Cooper to turn $675,000 and a model gorilla into King Kong.
In 1932, Selznick ended up at MGM, where he had a solid run, beginning with his first film, the massive hit comedy Dinner at Eight, and extending through Anna Karenina and A Tale of Two Cities in 1935. Mayer offered Selznick an extremely lucrative extension of his current contract, which Selznick turned down because he was hurt by public gossip that he had advanced through nepotism. "All past accomplishment is wiped out," he wrote, "because this is a business that forgets yesterday at dawn today; and any appreciation of future accomplishments is impossible because I am not an executive here, as I believe, by right of six or seven years of struggle, but a relative here by right of marriage." He was more determined than ever to start his own independent company.
Mayer showed up at Irene and David's house to confront not David, but Irene. "I happen to know you people are broke," he said. "Are you in a position to turn down a million dollars a year?"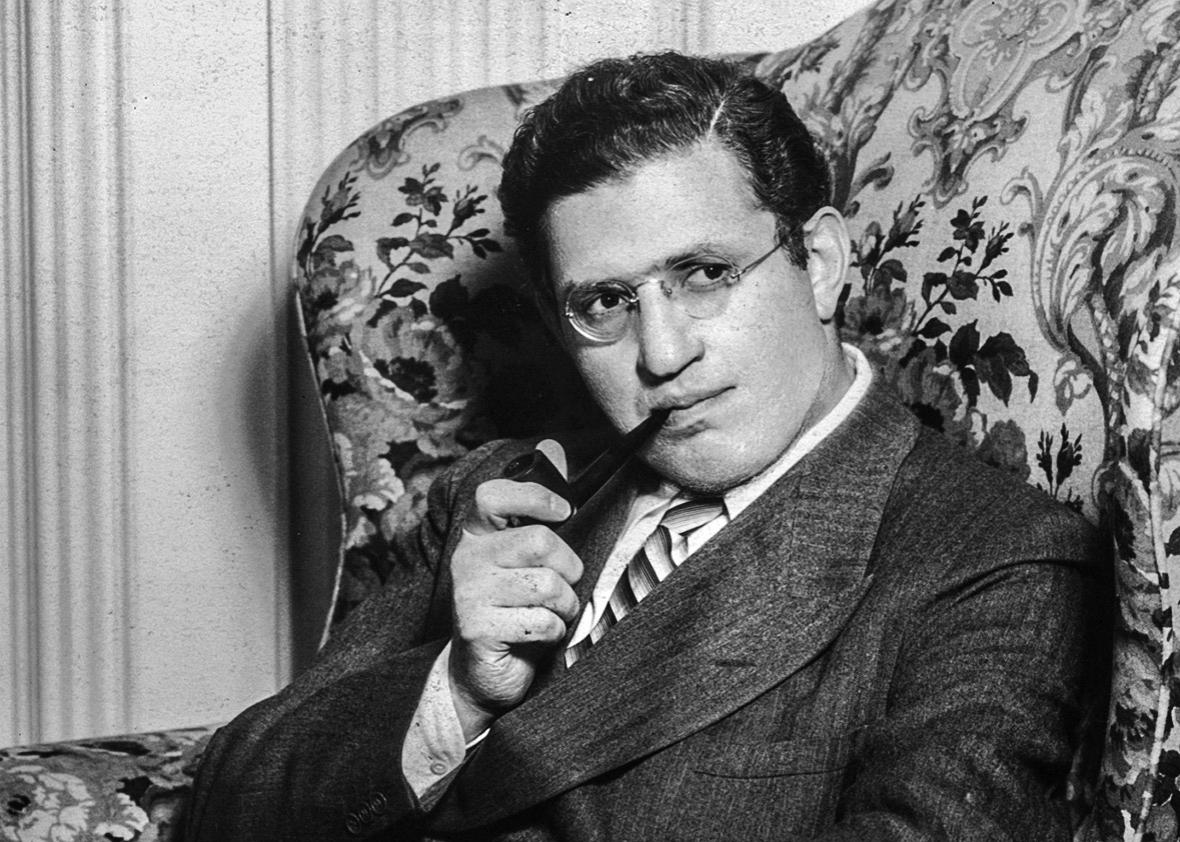 They weren't. Selznick had gambling debts. He also believed that in order to earn the confidence of the people he wanted to work with, he had to pretend like he didn't need their money, so from the beginning of their marriage, he and Irene lived beyond their means, and David's extravagance only got worse as time went on. But they did turn down Mayer's offer, and with the help of Selznick's best friend, the heir Jock Whitney, Selznick International Pictures was born.
Selznick International Pictures made 11 films between 1936 and 1940. From the perspective of history, Selznick's batting average during this period was pretty incredible. The company's third film was the first film version of A Star is Born, co-written by Dorothy Parker and shot in Technicolor; in addition to codifying one of Hollywood's touchstone myths about itself, ironically stemming from Selznick's desire to tell the truth about the industry, it was the first color film to be nominated for the Best Picture Oscar. That same year it produced the Carole Lombard screwball classic Nothing Sacred. In 1939, Selznick introduced Ingrid Bergman to American audiences with the English-language remake of Intermezzo, and six months later came the final Selznick International release, Rebecca—the only Alfred Hitchcock film to win a Best Picture Oscar. But Selznick movies almost always went over budget, and only three of the company's first nine movies turned a profit, and by 1939, Selznick was personally in debt by more than $100,000. He needed a grand slam, and he hit one in December 1939.
David O. Selznick produced the highest grossing film of all time because MGM turned it down. There are a couple of different stories about this. The simple, most oft repeated one is that Mayer considered buying the rights, and Irving Thalberg said, "Forget it, Louis. No Civil War picture ever made a nickel." I'm not sure I believe this anecdote, because at that time Birth of a Nation was considered the biggest hit Hollywood ever produced, and also, this would have had to have happened in 1935 or 1936, and Mayer wasn't exactly jumping to take Thalberg's advice at that point. I'm more inclined to believe the story that has William Fadiman, who worked in the MGM New York office, getting his hands on the unedited manuscript of Margaret Mitchell's soon-to-be best-selling novel, then calling Mayer and asking if he could buy it. Because he knew the movie would cost an enormous amount of money to make, Mayer told Fadiman that he had to get the OK from corporate chief Nicholas Schenck. Schenk had a cold, so Fadiman went to his house in Long Island and pitched him the story of Scarlett O'Hara and Rhett Butler. When the pitch was over, Schenck said, "Young man, Gone With the Wind is a title? Gone With the Wind? What does this mean? It's about what … a war? Who needs war? Everybody dies?"
"Well, some do," Fadiman said.
Schenck fired back. "Everybody dies. It's sad. You tell Louis, 'No.' "
So Selznick got a shot at the property, and he bought it for $50,000. But he couldn't afford to actually make the movie, and Mayer knew this. Mayer also knew that Selznick had his heart set on casting Clark Gable, king of the MGM lot, as Rhett Butler. Mayer offered his son-in-law a deal to purchase the property outright, allowing Selznick to produce the movie as an MGM production. But Selznick still felt the need to prove himself independently of Mayer's studio, or anyone else's. They finally negotiated a compromise: MGM would loan Gable to Selznick and contribute half of the film's estimated $3 million production budget, and it would distribute the film for a fee of 15 percent of the overall gross, after which MGM and Selznick would split the profits. In exchange, Selznick would pay Gable's salary and bonuses. Mayer tried to get Selznick to agree to hire W.S. Van Dyke, notorious in the industry for his efficiency, as director. But Selznick knew that when it came to Van Dyke, "efficiency" meant pretty much printing the first take every time as long as the actors more or less remembered their lines and the set remained standing. Selznick wanted more than that, and he held firm on his choice, George Cukor. This was, in a nutshell, the difference between the MGM model and the Selznick model. MGM cranked out a lot of good movies. Selznick's companies would make just a few movies, and each one would be expensive, but each one would also aim to be exceptional.
The film went into production. Mayer was concerned about the projected length of the movie—he fretted, "They'd stone Christ if he came back and spoke for four hours"—and even Selznick had to admit that the rushes Cukor was producing weren't, as Irene put it, "magic." So Selznick fired Cukor, who was then assigned to direct The Women. Victor Fleming was taken off the set of The Wizard of Oz and assigned to finish Gone With the Wind. Two directors, three masterpieces, no hard feelings.
Gone With the Wind cost nearly $4.25 million to make. That was a record-breaking sum at the time. But Selznick felt he had put more on the line than, as he put it, other people's money. In 1937, in the midst of the struggle to get Gone With the Wind to the screen, he had begun taking Benzedrine in order to keep up the energy and long hours that had come effortlessly to him 10 years earlier. The drug changed Selznick's personality, or rather, it amplified an arrogance and self-assuredness that had always been there. Irene Selznick would say that the drug was the worst thing that ever happened to her husband, but in the late 1930s, David Selznick thought it was saving his life. It was certainly the only defense he had against the never-ending onslaught of Gone With the Wind's production. As he wrote in a letter to Schenck before the film's release:
This picture has done so much to me physically, and has robbed me of so much, including my entire personal life, for so long, that my feelings about it go beyond mere commercial conviction, and are on the highly emotional side. … I have taken a terrible beating from the industry and the press and even the public for about three years. No matter how well the picture finally does, it will always be questionable as to whether it has been worth what I have put myself through and my associates and employees through.
It took years for Gone With the Wind to become historically expensive, but it was evident from the first preview that it was going to earn an historic amount of money. Today, when adjusted for inflation, by several different calculations its box office numbers are still unbeaten.