When Cheryl Medow first traveled to Africa 20 years ago, she felt privileged to be able to photograph animals in the wild, especially birds.
"They are our present day dinosaurs and that intrigued me," she wrote via email. "I am continually amused and amazed by their character, antics, size and mating colors and, as an artist, I am drawn to the S-curve in the necks of the water birds, Hogarth's 'line of beauty.' "
The more fascinated Medow became with the birds and the more she photographed them, the further away she stayed from them with her camera. She began with a 70-200-mm lens and eventually moved up to a massive 600-mm lens (sometimes with a 2x-extender) she uses to capture the birds for a series of composite images that are part of her ongoing series "Envisioning Habitat."
"To see what a bird really looks like takes a long lens," she writes. "Getting too close will usually give rise to them taking flight. I can leave the bird its space to forge, preen and mate. I still need to be quite, stealthy and patient; creeping closer is sometimes an option. I also like to get down low so that I am on equal footing with my fine-feathered friends."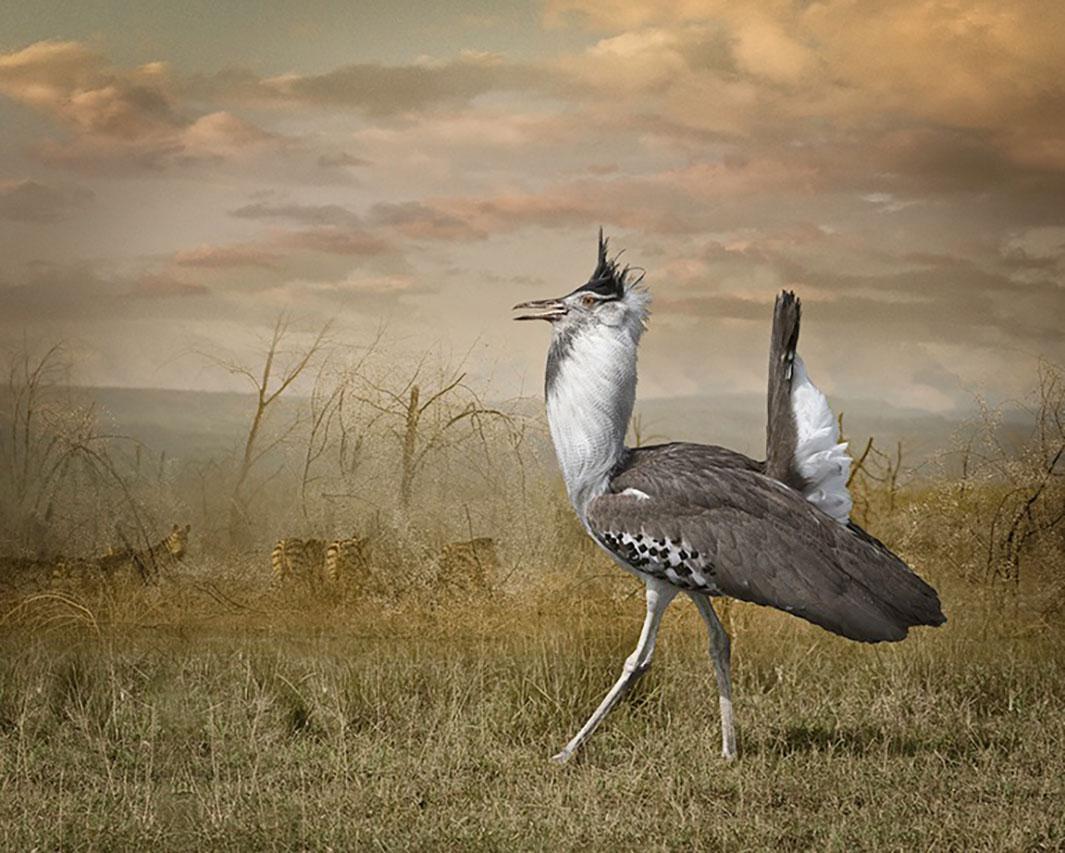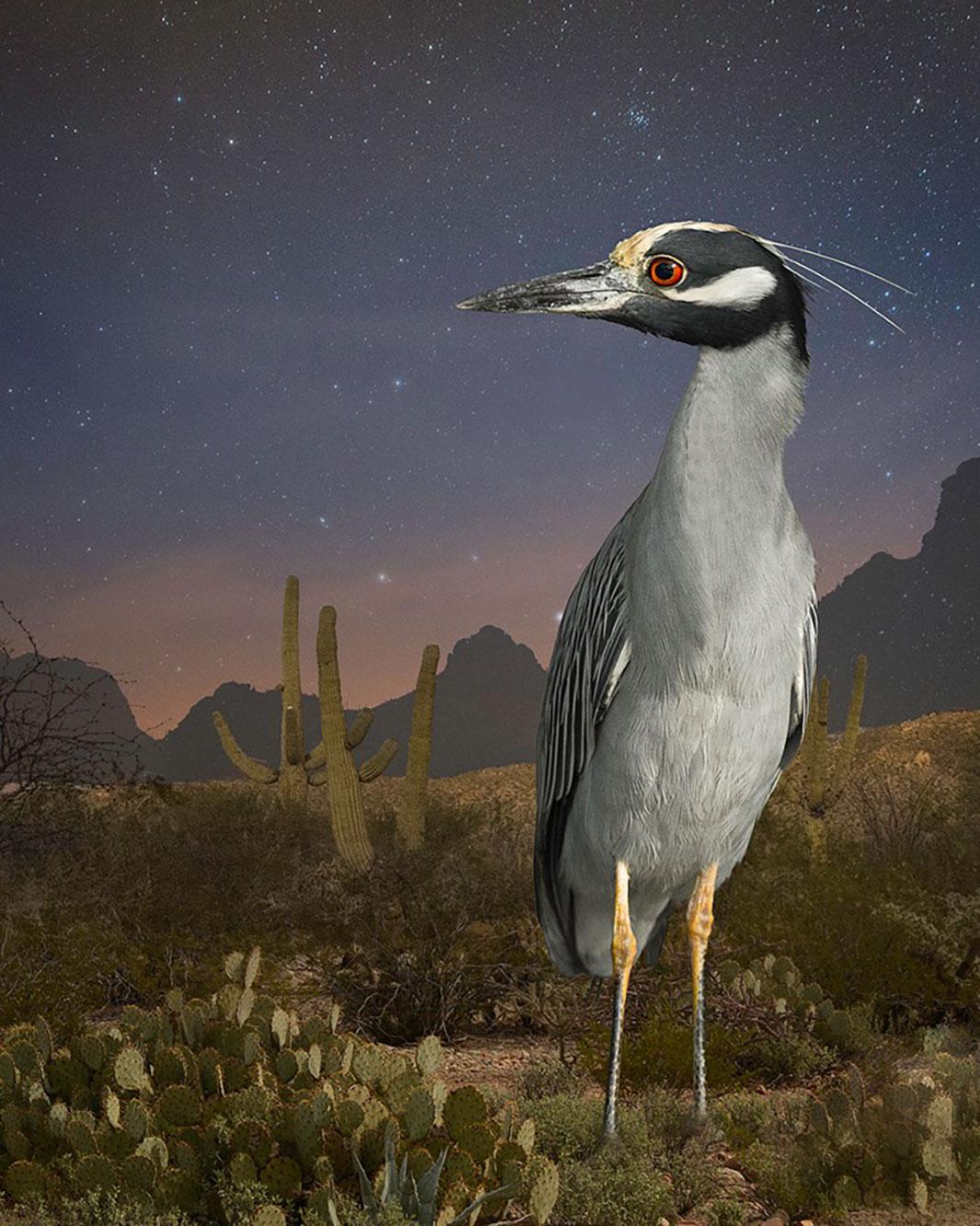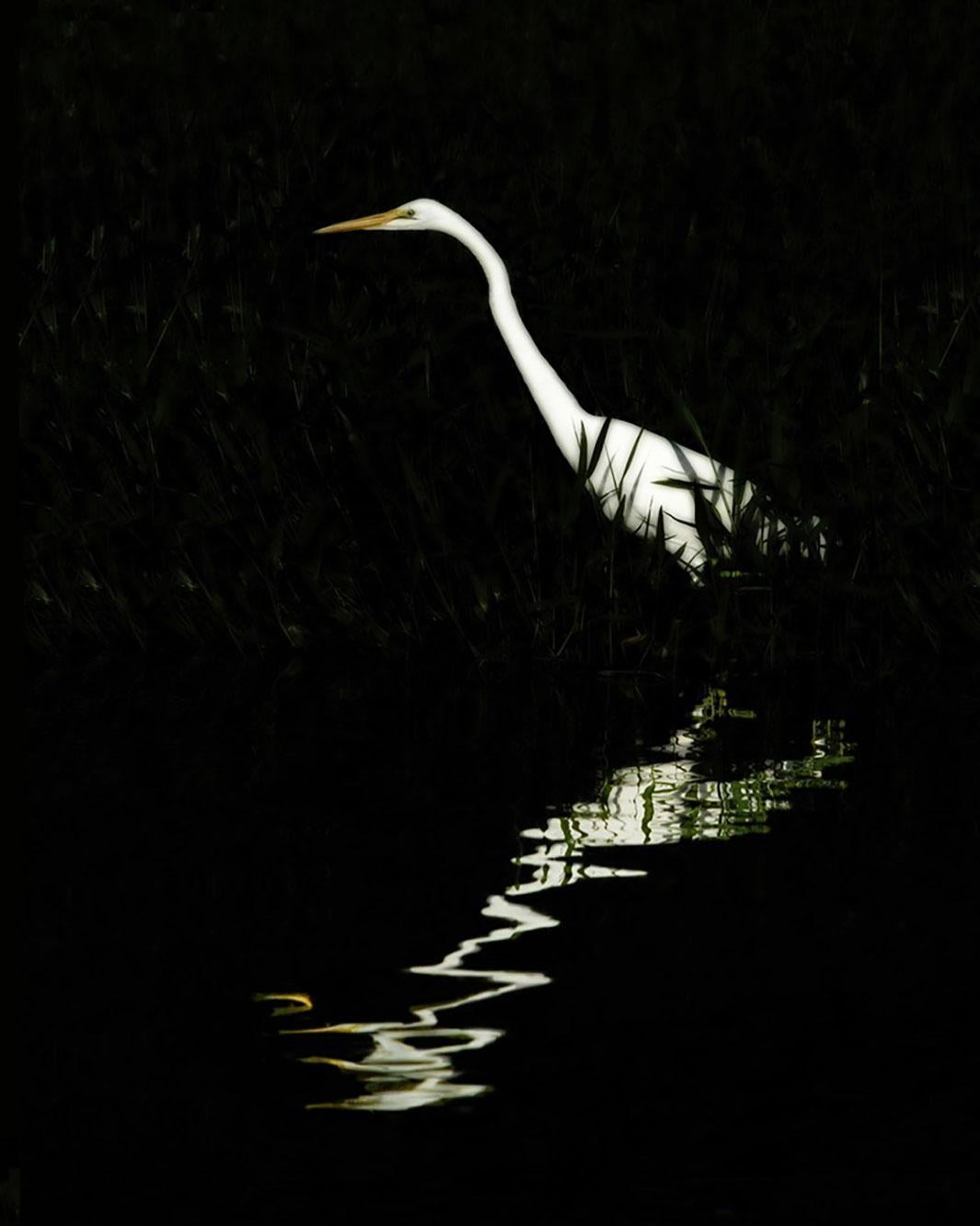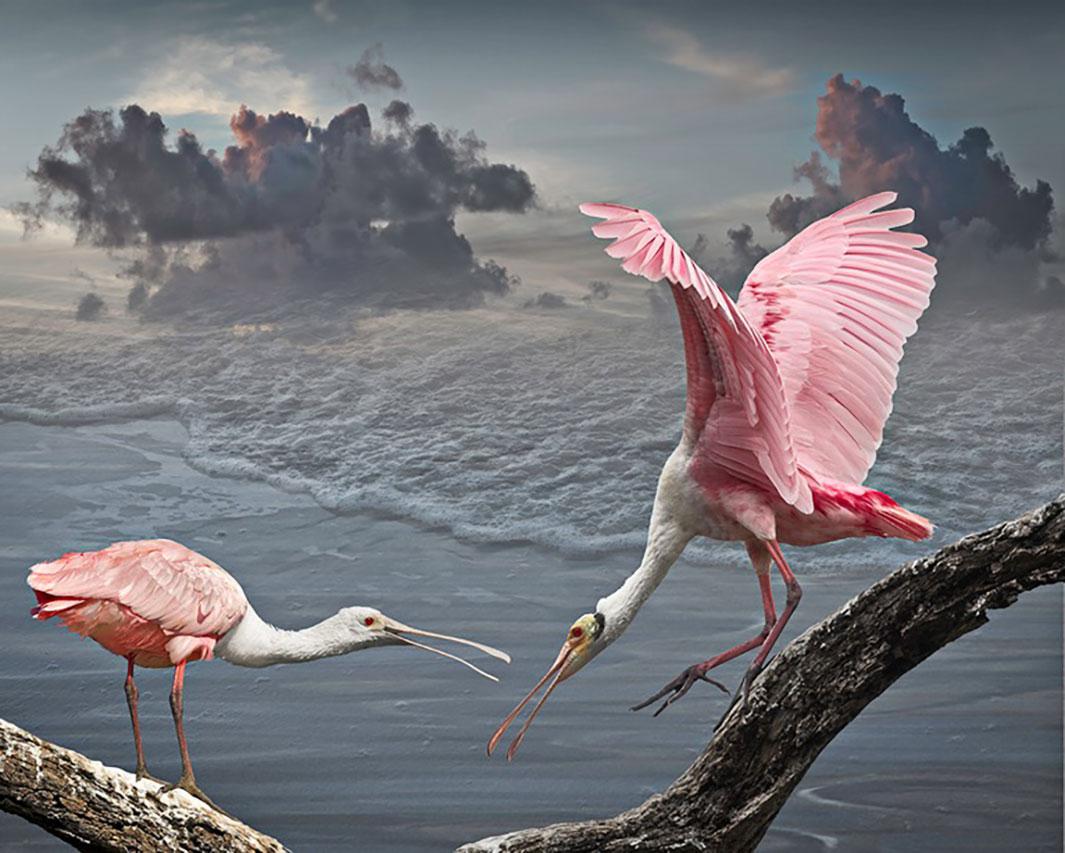 Medow has worked on the series for a dozen years now and has traveled around Africa, the United States, and Central and South America. While traveling, she photographs not only the birds but also a variety of backgrounds. Because a 600-mm lens offers up a very shallow depth of field, the backgrounds are often out of focus. Citing her art history background, specifically the beauty of the Hudson River School of painters, Medow uses Photoshop to place the birds back into either their original environment or a different one. For her, the layers in Photoshop are akin to an artist's sketchbook she uses to create her images.
"By taking the bird out of its photographic environment, I can place other images around him to tell the story of where he is, or where I imagine him to be. When there is an ah-ha moment, I am almost finished. I do not think about it; I create it."
Although she doesn't see herself as a patient person, she said her passion for her work motivates her to wait for the perfect shot to arrive.
"What surprised me now is how involved I am with the bird world. I never seem to grow tired of watching, celebrating and photographing them. They don't sit still; I do."
Medow was a Critical Mass and LensCulture Earth Awards finalist in 2015. Follow her on Instagram.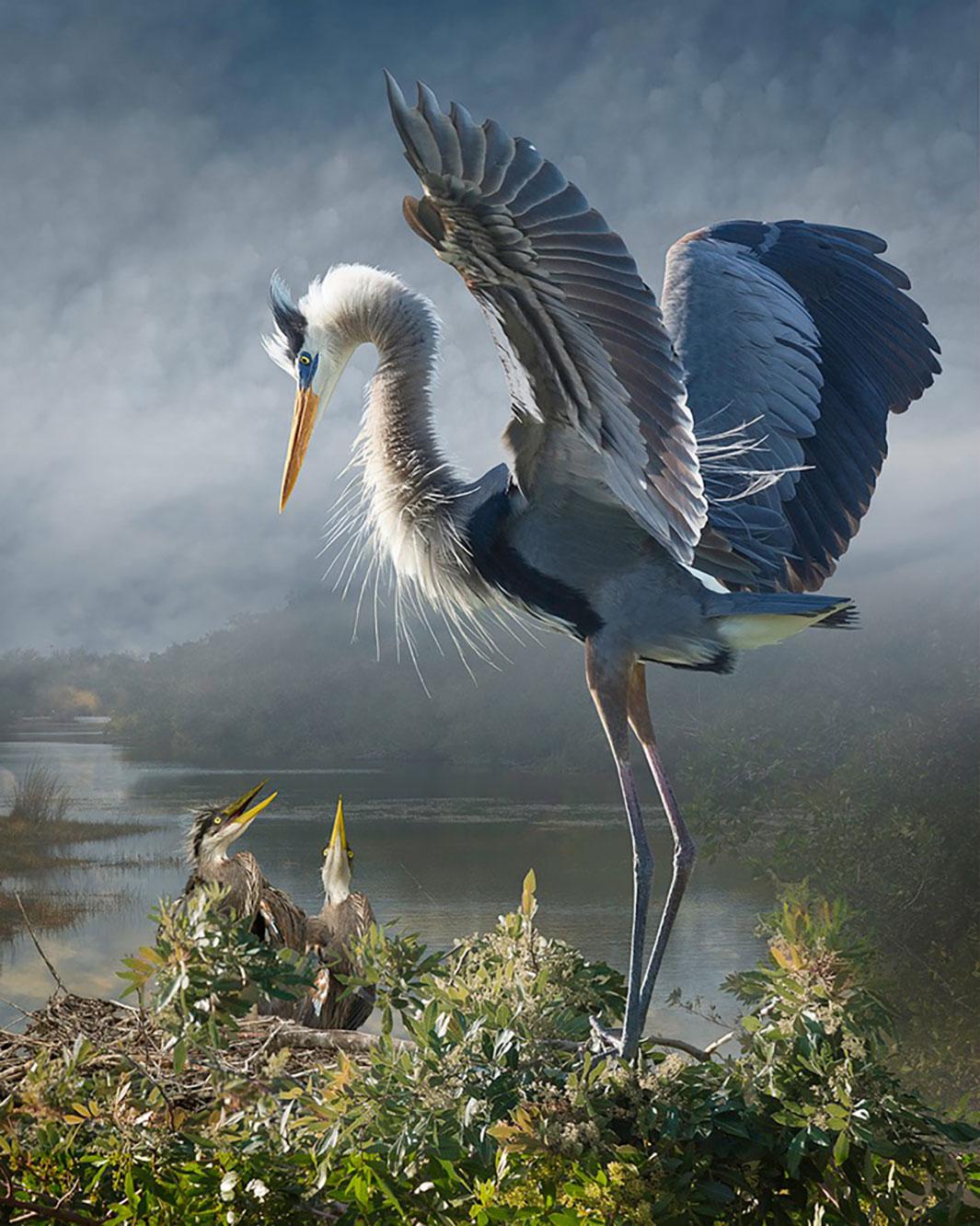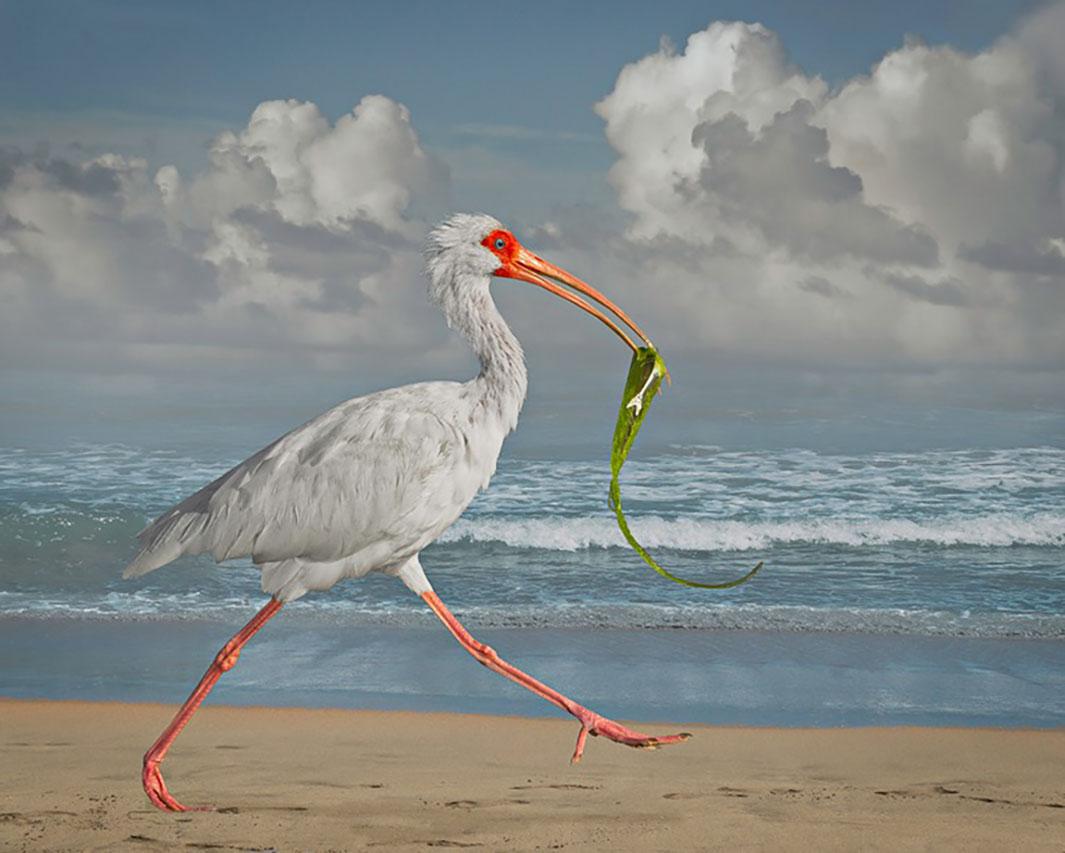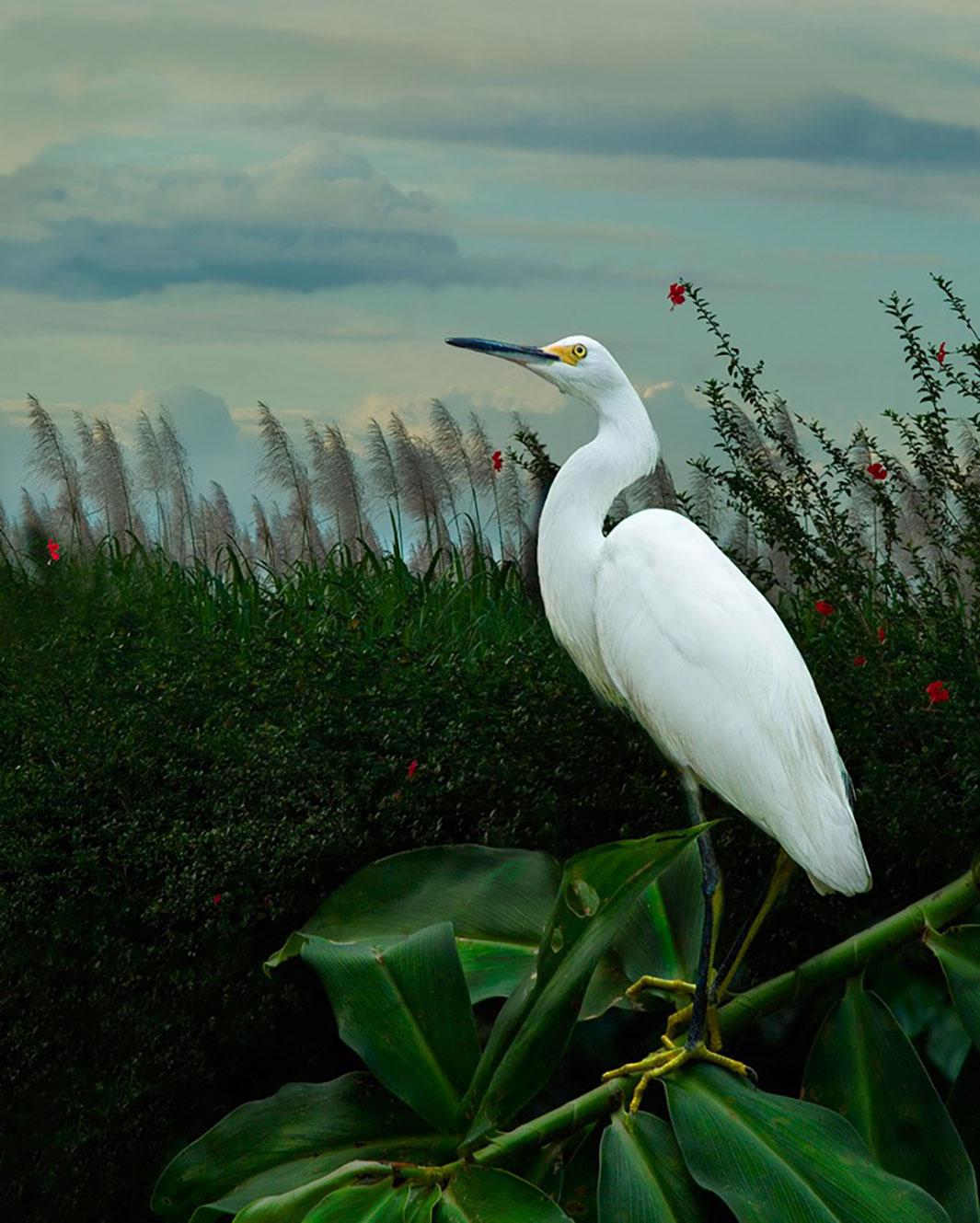 Previously on Behold: