Upon entering a big box department store, many shoppers quickly fall into a zombielike trance, only able to focus on the list of what they need to purchase. Carson Davis Brown was feeling a bit like that when he was in the automotive isle of a Meijer store in Michigan. He was texting with a friend who was collaborating with him on a photo shoot when he suddenly looked down the aisle.
"I noticed everything was yellow," he said. "I did a double take."
He grabbed a few objects and created a very small structure out of them that he placed in front of a sun-drop background. He then took a photograph and sent it around to his friends.
"I went back to Meijer and made another one, and then the day next I made another one, and they were getting bigger and bigger," he said. The results are part of Brown's series, "Mass," that is about "creating visual disruptions in places of mass." Brown creates the work without getting permission, photographs the results, and then leaves them "to be experienced by passersby and ultimately eroded by the locations staff."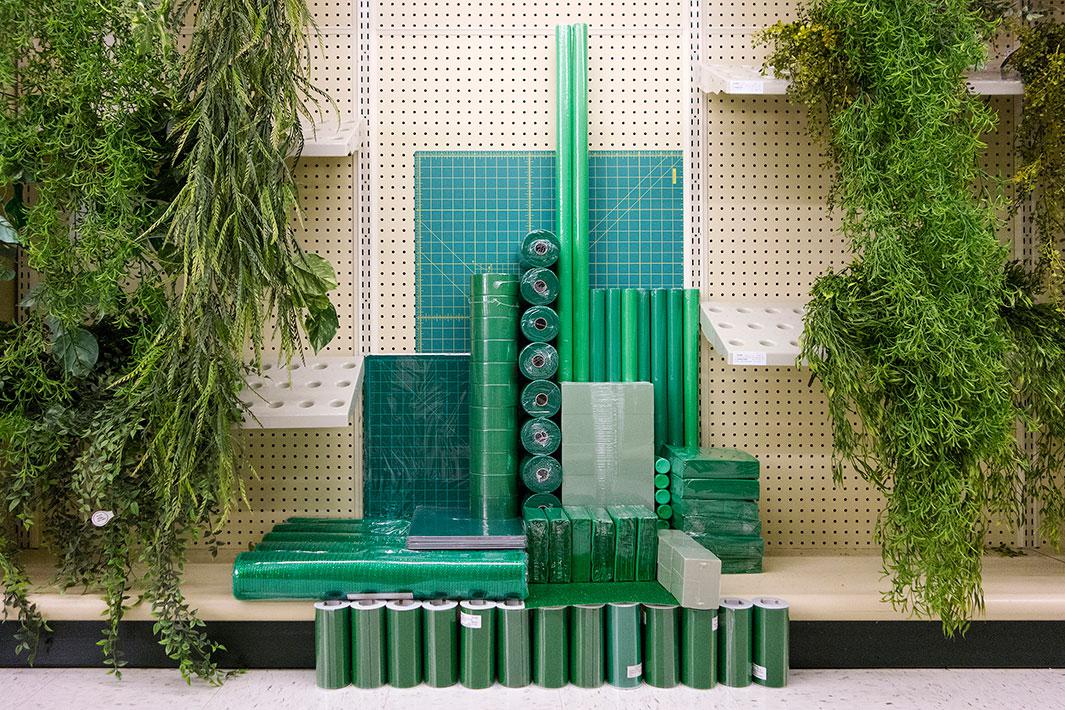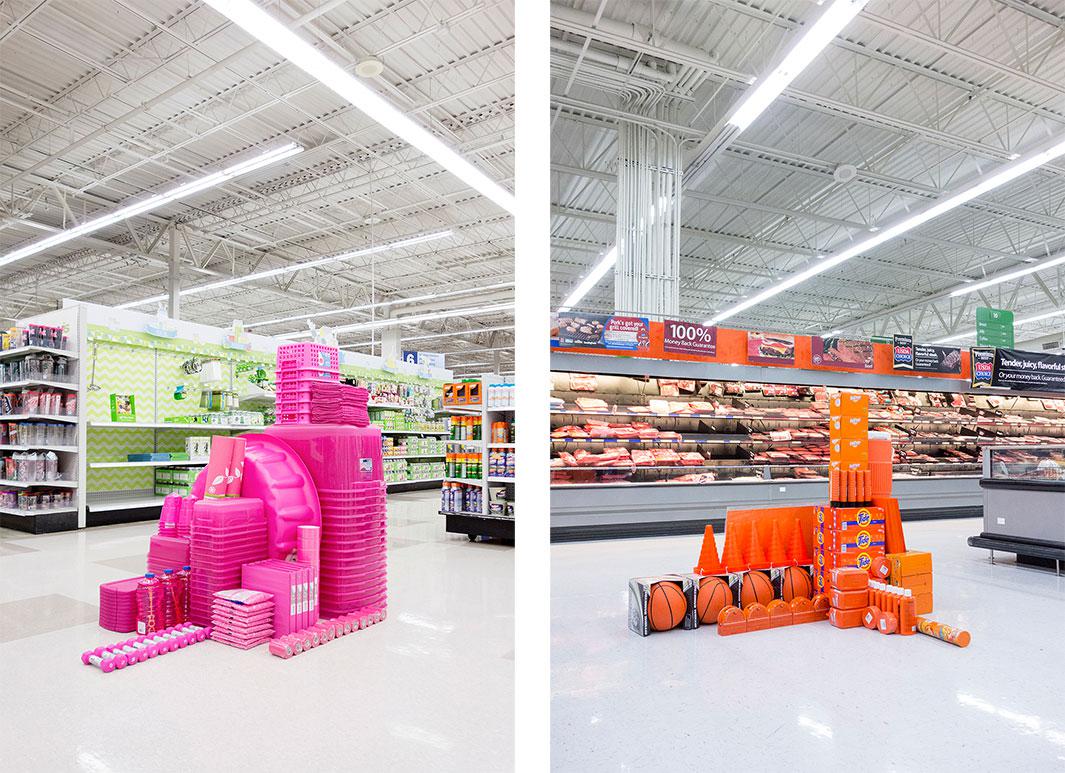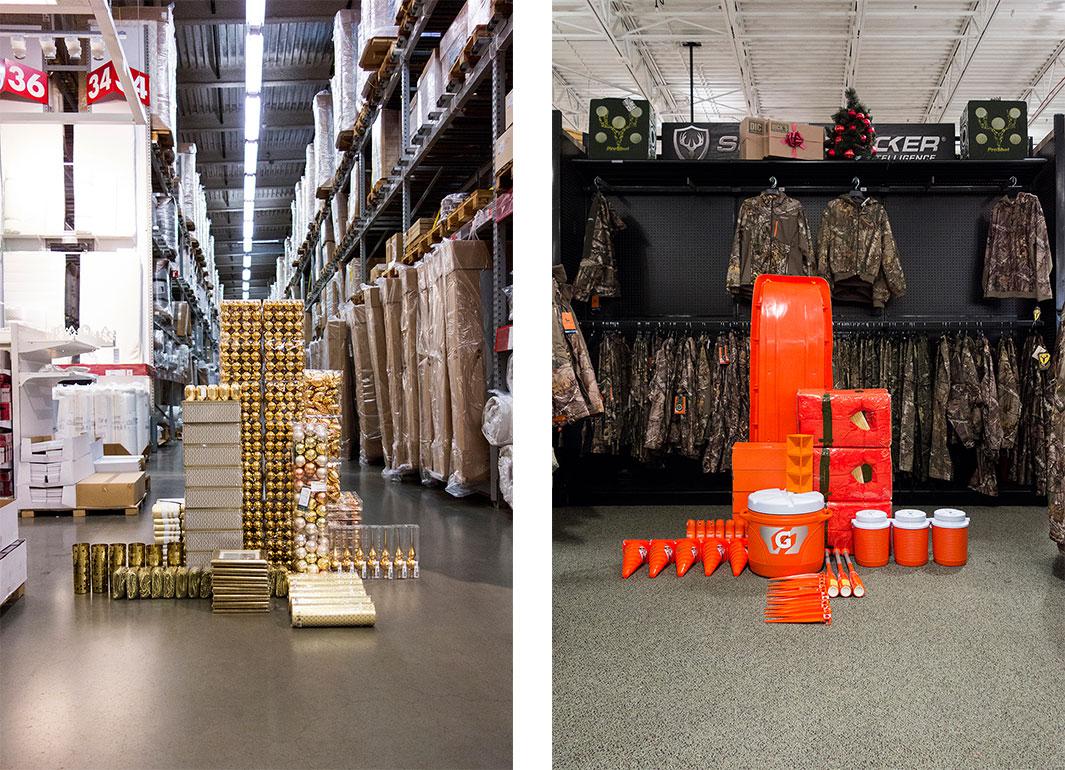 He sees parallels between his work and street photography, since they are often working using "guerrilla" tactics, but also likens it to the work of land-based artists including Robert Smithson or Andy Goldsworthy since his work is specific to the retail landscape and is rapidly absorbed back into it once he leaves.
"They were making work that was type specific using resources from specific landscape, creating something and then … embracing the idea that their work would be subject to the environment, eroded, and brought back into the land," Brown said.
His process for making the work is unscripted. He enters a store, takes a walk around it, and looks for a "spot to activate" based on color. He said for the most part, customers ignore him, although a few ask him where they can find something specific, like some luggage.
Brown said that is he constantly trying to figure out ways in which the store can be better utilized as an environment for his work. So far, he has brought in his own SD cards and has recorded himself working on the store cameras. He has also "exhibited" the work he has made within the stores by printing out the images and placing them into frames that are sold in the stores. He shares the location of the show via social media, and the only way anyone can purchase the art is through the purchase of one of the frames.
"I like anyplace where I can have an area to play around with and see what happens," he said. "A work process is successful if a project takes a life of its own and I'm there to help facilitate that."