Two years ago, Yan Kallen happened upon a broom in Sheung Wan, one of Hong Kong's oldest neighborhoods, and was fascinated by its form, craftsmanship, and resemblance to a plant. He bought the broom, and then kept buying more of them from places around the world. He photographed them for his series "Rhythm of Nature."
"In cities like Kyoto and Taipei, there are shops that have been selling and making brooms for hundreds of years," he wrote via email. "It's a pleasure to roam the shops, to interact with the owners and experience the heritage that has been passed down for generations."
Yan's work is heavily influenced by traditional Asian philosophies, especially those that contemplate the relationships between human beings and nature. He feels his photographs of the brooms are a bridge to those ideas.
"These brooms, in a way, illustrate the harmonious balance between the two, a kind of rhythm that existed since humans gathered bundles of twigs to sweep up ash and embers around fires in ancient times," he wrote.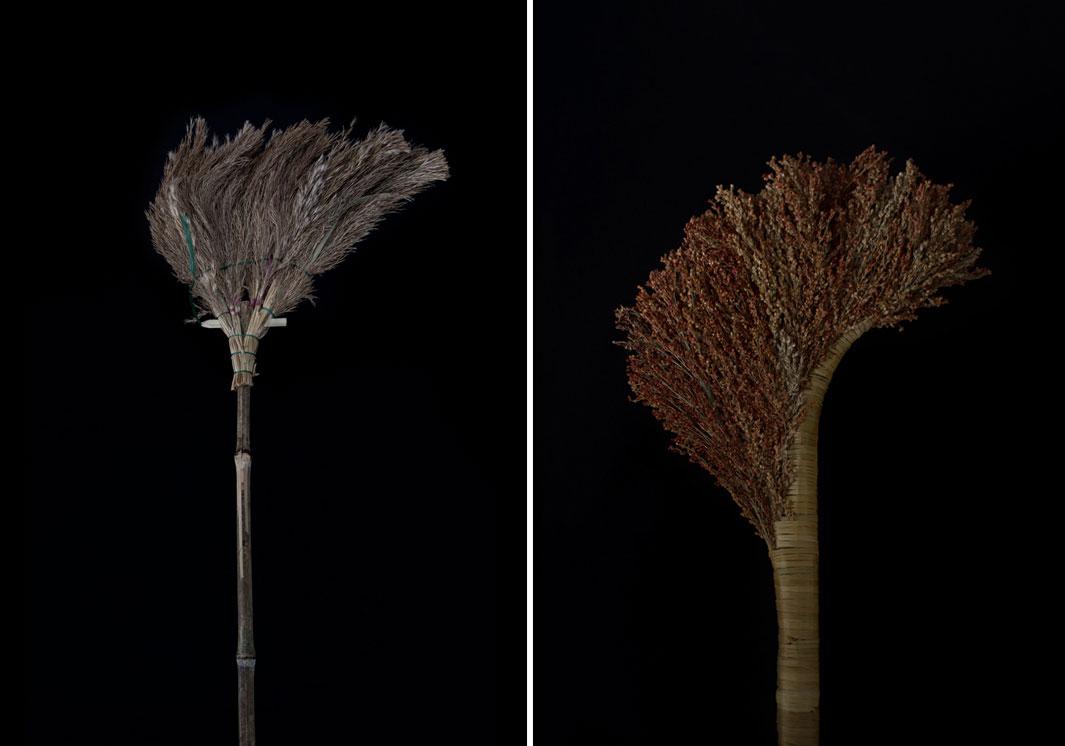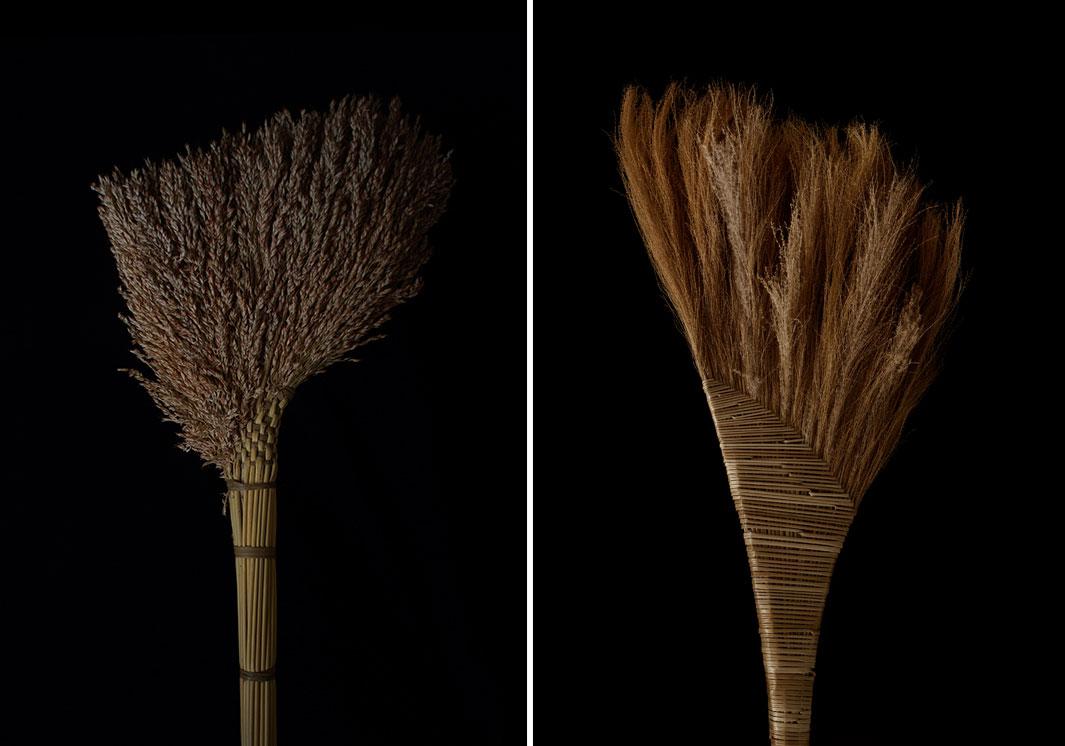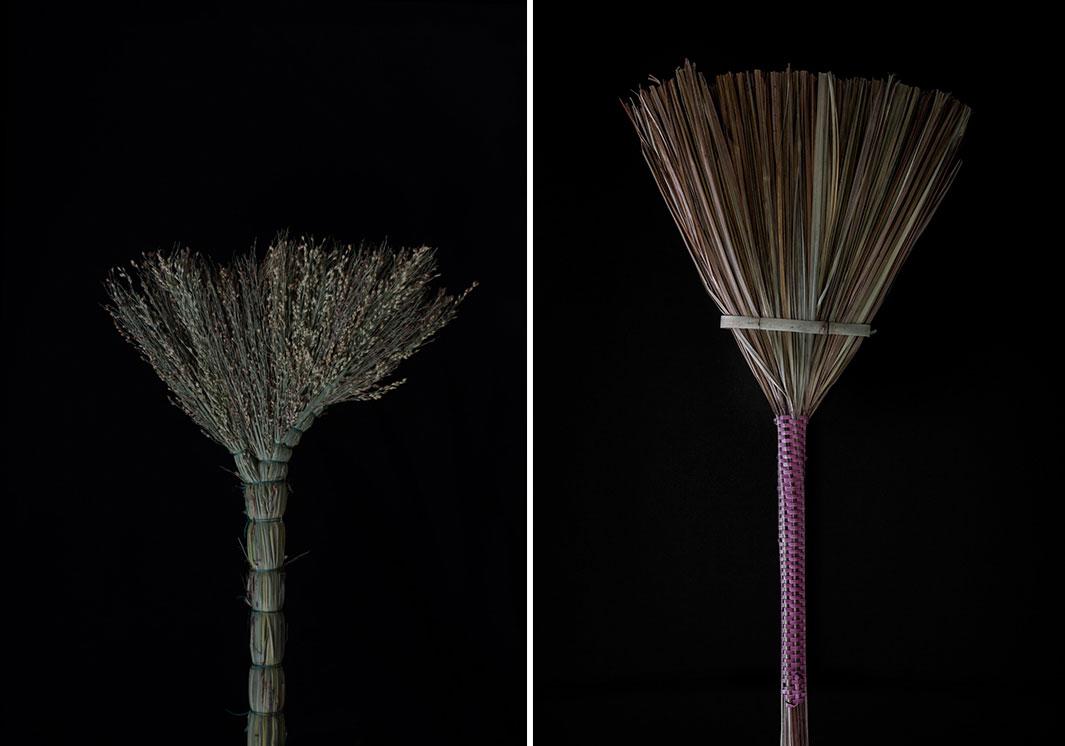 The brooms are all photographed using natural light in his studio in Hong Kong. He didn't want them to look too "scientific" and went with a black background using warm tones and natural colors that "look a bit like Rembrandt's portrait paintings."
Yan, was also influenced by photographs of plants taken by Karl Blossfeldt during the 1920s, specifically his book Urformen der Kunst (Art Forms in Nature). Blossfeldt felt that plant photographs "should reawaken a sense of nature, point to its teeming richness of form, and prompt the viewer to observe for himself the surrounding plant world."
"He had envisioned a higher purpose to his thousands of plant photographs to be more than just a scientific documentation," Yan wrote. "I wondered if these broom photographs can do something similar, with the added element of looking at the diminishing crafts and artisanship."
All together, Yan has more than 60 brooms in his studio. Some were made by farmers in rural China from materials including palms, bamboo, grass, and grain; others he finds by chance when traveling in cities like London or Paris.
"I always get a strange reaction when I ask to have the broom shortened so it would fit in my suitcase."