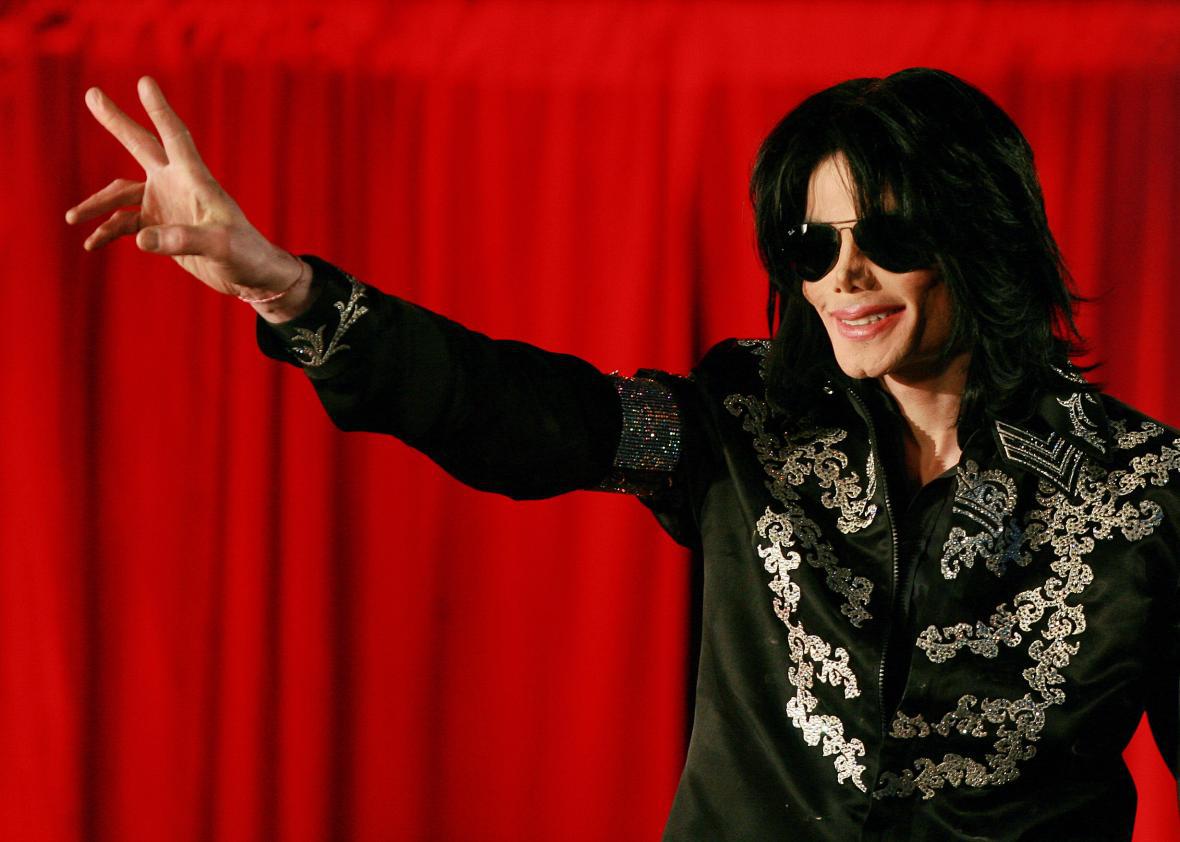 Celebrities never stop earning money, even after they die. In most cases their estates continue to cash in on global use of their films, faces, and franchises, ensuring their earning power lives forever. That's the premise behind Forbes' bizarrely fascinating "Top-Earning Dead Celebrities of 2015," which ranks top-earning celebrities who are no longer with us. To compile their list, Forbes looked at each celebrity's pre-tax earnings between Oct. 1, 2014, and Oct. 1, 2015. 
Michael Jackson is predictably first on the list at $115 million, largely thanks to a Vegas show, music sales, and a share in Sony/ATV publishing. After him comes Elvis ($55 million) and then, surprisingly, Charles Schulz, who created the Peanuts cartoons—The Peanuts Movie comes out Nov. 6, which led to a boost in Schulz' assets. Bob Marley is number four at $21 million, and Elizabeth Taylor, who pulled in $20 million thanks to her perfume empire, is No. 5. Here's the complete list:
Michael Jackson ($115 million)
Elvis Presley ($55 million)
Charles Schulz ($40 million)
Bob Marley ($21 million)
Elizabeth Taylor ($20 million)
Marilyn Monroe ($17 million)
John Lennon ($12 million)
Albert Einstein ($11 million)
Paul Walker ($10.5 million)
Bettie Page ($10 million)
Theodor Geisel (Dr. Seuss) ($9.5 million)
Steve McQueen ($9 million)
James Dean ($8.5 million)
Apparently Frank Sinatra, Bruce Lee, Joan Rivers, George Harrison, Richard Rogers, Jimi Hendrix, Johnny Cash, and Kurt Cobain just missed the cut, perhaps surprising given the recent upswing in Cobain's visibility. Ironically, Michael Jackson's earnings from last year would put him at No. 5 on Forbes' list of highest-paid living celebrities, and Presley and Schulz would also make the cut.
---