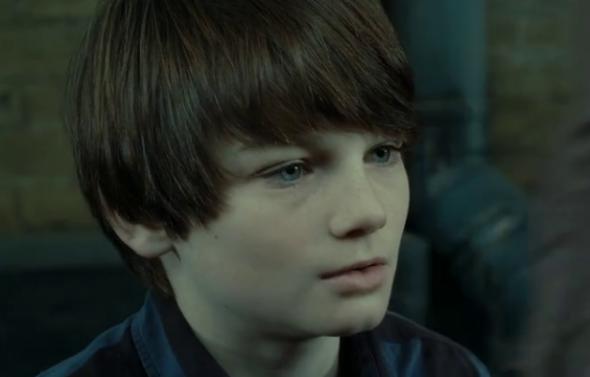 Since the release, in 2007, of Harry Potter and the Deathly Hallows, Potter fans have made do with film adaptations, theme parks, spin-off stories, and spin-off movies, but been deprived of the one thing they truly desire: an honest-to-god sequel to J.K. Rowling's original seven-book saga. That sequel is finally here, but it's not a book at all: Rowling confirmed Friday that Harry Potter and the Cursed Child, a British stage production announced last month, will be the official "eighth story in the Potter series." The play will be split into two parts, feature over 30 actors, and be a collaboration between writer Jack Thorne, director John Tiffany, and Rowling herself. Here's the plot synopsis posted on Rowling's Pottermore site:
It was always difficult being Harry Potter and it isn't much easier now that he is an overworked employee of the Ministry of Magic, a husband and father of three school-age children.
While Harry grapples with a past that refuses to stay where it belongs, his youngest son Albus must struggle with the weight of a family legacy he never wanted. As past and present fuse ominously, both father and son learn the uncomfortable truth: sometimes, darkness comes from unexpected places.
The last time we saw Albus Severus Potter, it was in the somewhat precious flash-forward that closed  Harry Potter and the Deathly Hallows: Part 2. That scene sees an elder Harry comfort Albus, who, about to leave for his inaugural year at Hogwarts, worries about being sorted into Slytherin. It would not be surprising if said sorting played a central role in The Cursed Child, but we'll have to wait until next year to find out: The play opens at London's Palace Theatre in July, with tickets going on sale Wednesday. For those not living in London, now would be a good time to hone those Apparating skills.

---