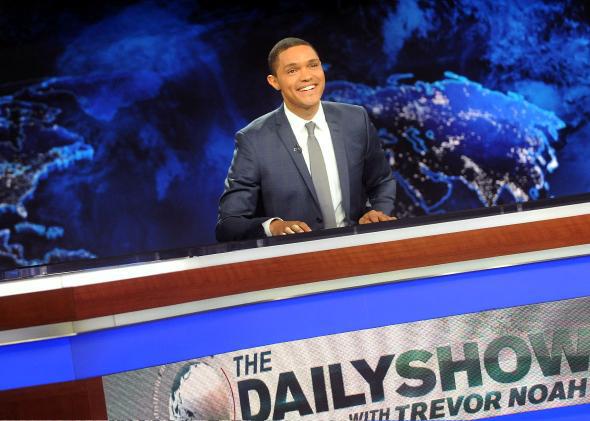 Every week, Slate sends out a newsletter rounding up the week in culture. Subscribe here!
Culture is an ever-churning beast, and this week was all about the grind.
Starting a new job is the ultimate grind, especially when your predecessor was Jon Stewart, as Trevor Noah found out this week: His Daily Show debut, though a bit of a Stewart impersonation, offered "a few glimpses of what the show might be like once the writers are writing to Noah's strength," TV critic Willa Paskin wrote.
Surviving on your own on a faraway planet? Total grind. But Dana Stevens finds the nerdy adventure The Martian, out Thursday night, "pure hokum, albeit of the most satisfying kind."
Also just opened, though only in one theater: Mississippi Grind, starring Ryan Reynolds and Ben Mendelsohn. Its low profile is explained in David Ehrlich's profile of the film distributor A24, the revolutionary company behind Grind but also much higher-profile successes like The End of the Tour, Spring Breakers, and Ex Machina. And coming later this month: Oscar hopeful Room.
Also a grind? The sex scenes in Jonathan Franzen's Purity, which Laura Bennett helpfully ranked according to plausibility on Brow Beat. Representative sample: "He was forever poking and probing her, getting his fingers in her spirit."
A grind of a different sort is coffee, and this week Slate's Culture Gabfest podcast unpacked the phenomenon that is Starbucks' pumpkin spice, the most polarizing fall flavor around.
Finally, one thing that's certainly not a grind and sure has nothing to do with Grindr, no siree, is Fox's new sitcom The Grinder, "the sort of show," Willa Paskin wrote, "where the main character's last name is 'Grinder.' "
What else did Slate grind out this week?
---