At this point, a rezoning plan for a 57-block stretch of the South Bronx's Jerome Avenue—which would bring in high-rise residential towers and rising rents, likely pushing out local businesses and residents—is still just a gleam in the city's eye. But the 16 members of the Bronx Photo League are preparing for the worst. When they saw the writing on the wall for the sort of development that has transformed other New York neighborhoods, they started a project to put faces to the people who'd be adversely impacted by the changes. "The Jerome Avenue Workers Project," which is on view at Vasquez Muffler on Jerome Avenue through Oct. 18, is the group's first major exhibition.
"I think too much of what is called art today is created and shown in SoHo and Chelsea for a wealthy crowd. And I think what's groundbreaking about this show is it's created in the community by the community and being presented to the community. It's every bit as good and every bit as powerful," said Michael Kamber, who founded the Bronx Documentary Center and the Bronx Photo League.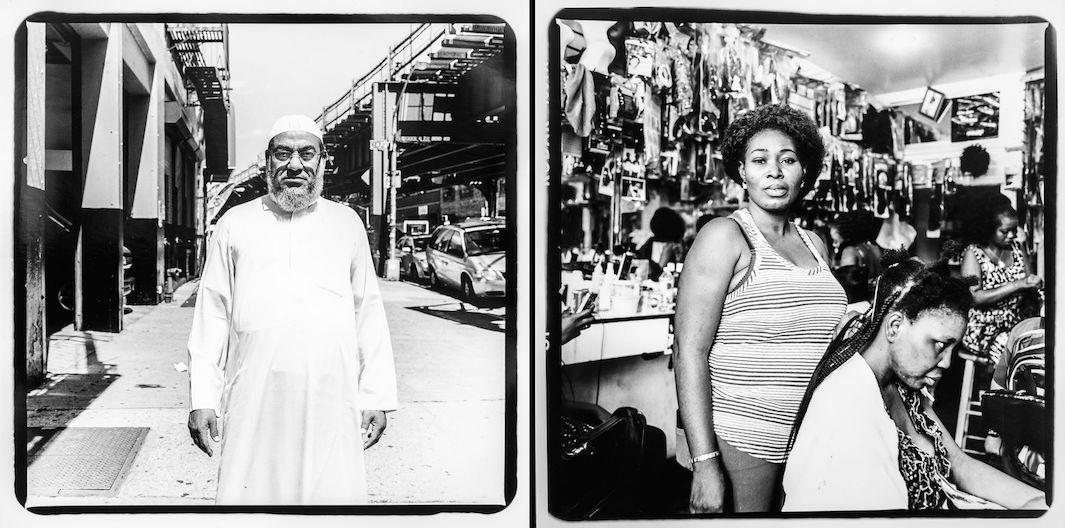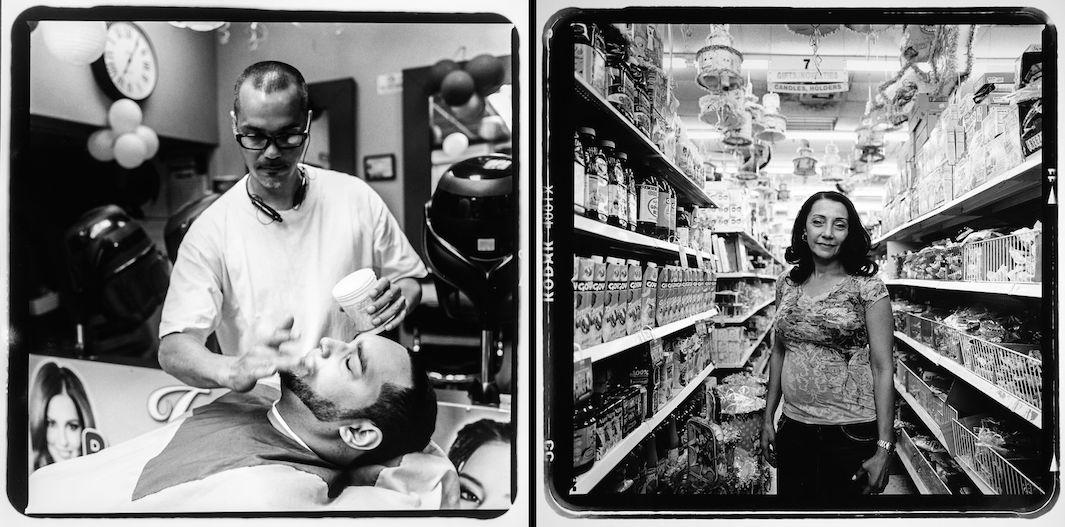 Kamber, a freelance journalist and photojournalist, started the league in 2015 to help present a counterpoint to the stories told by outsiders who often parachute into the borough for a quick assignment.* Bronx photographers know their home better than any outsider could, Kamber figured, and they could present the place fairly, if not always glowingly. For Rhynna M. Santos, a league photographer who also curates the Instagram feed Everyday Bronx, joining the league two years ago was meaningful on both a personal and a professional level. 
"Before that, I felt I was the only photographer in the Bronx. I had never been in a room that was full of people of color that had the same interest that I did in photography. That had never been my experience. I always had to go on the 6 train downtown to get my art and photography fix," she said. 
Today, when Santos and her neighbors visit Vasquez Muffler, they can not only get their photography fix in their own borough, they can see their work celebrated. Starting this July, members of the League roamed Jerome Avenue in small groups, stopping in auto repair shops, botanicas, barber shops, and other places of business to record interviews with hardworking tradespeople and residents—many of them lower-income immigrants—and photograph them with medium-format Hasselblad cameras, which most of the photographers had never used before. 
"As much respect as I felt I had for these workers before this, I have so much more respect now. I want other people to also feel connected to them. These are human people that matter regardless of how much they make or whether they wear a nametag. We should think of them as important," she said.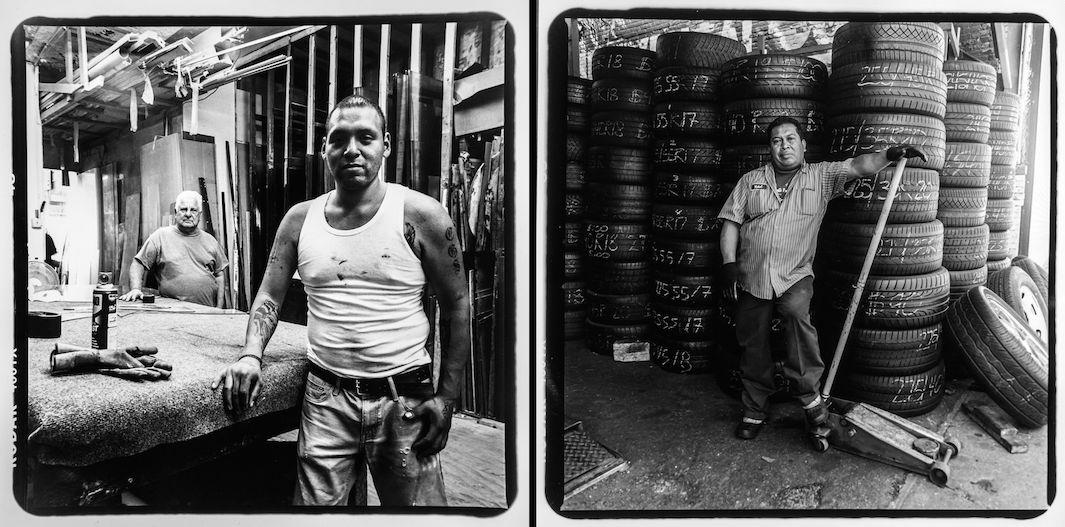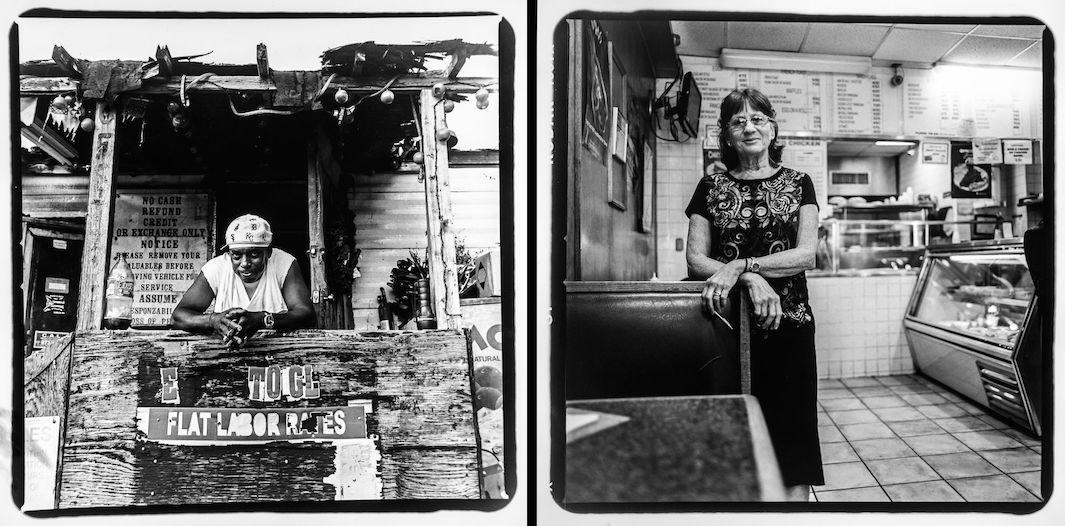 Many of the people the league photographed hadn't heard about the potential rezoning, but when they were informed, Santos said, they were immediately concerned about employment and displacement. For Santos, the issue isn't just about dollars, it's about valuing a people and a way of life. 
"Are people of color important? Are lower-income people important? Is our culture important? Is what we've done and survived with important? Or are we just trying to make other people feel comfortable with changing how an entire neighborhood looks like and who gets to live there? It's unfair because people deserve to be valued, and if change is going to come it should benefit everyone, not just a few."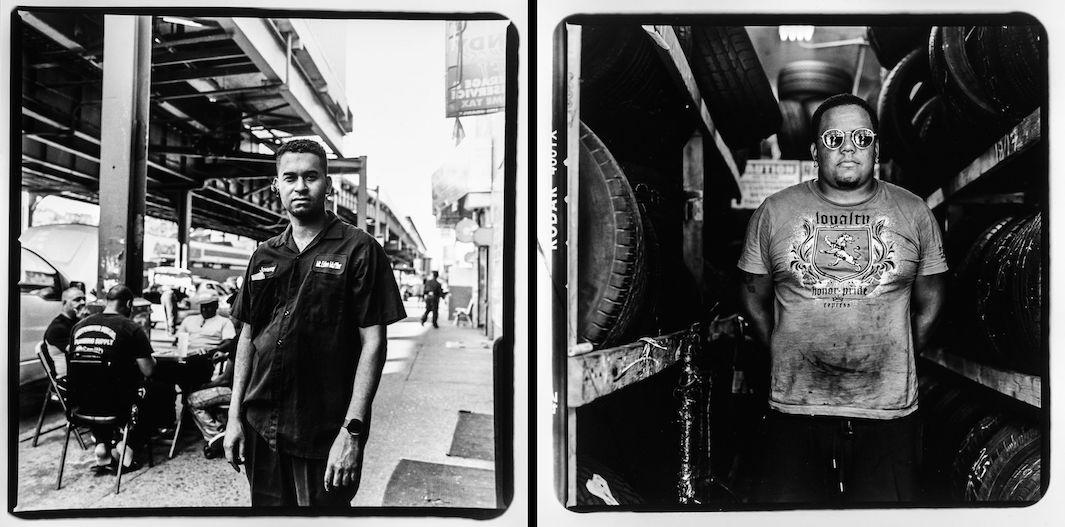 Correction, Oct. 14, 2015: This post originally misstated when Michael Kamber started the Bronx Photo League. He started it in 2015, not 2011.