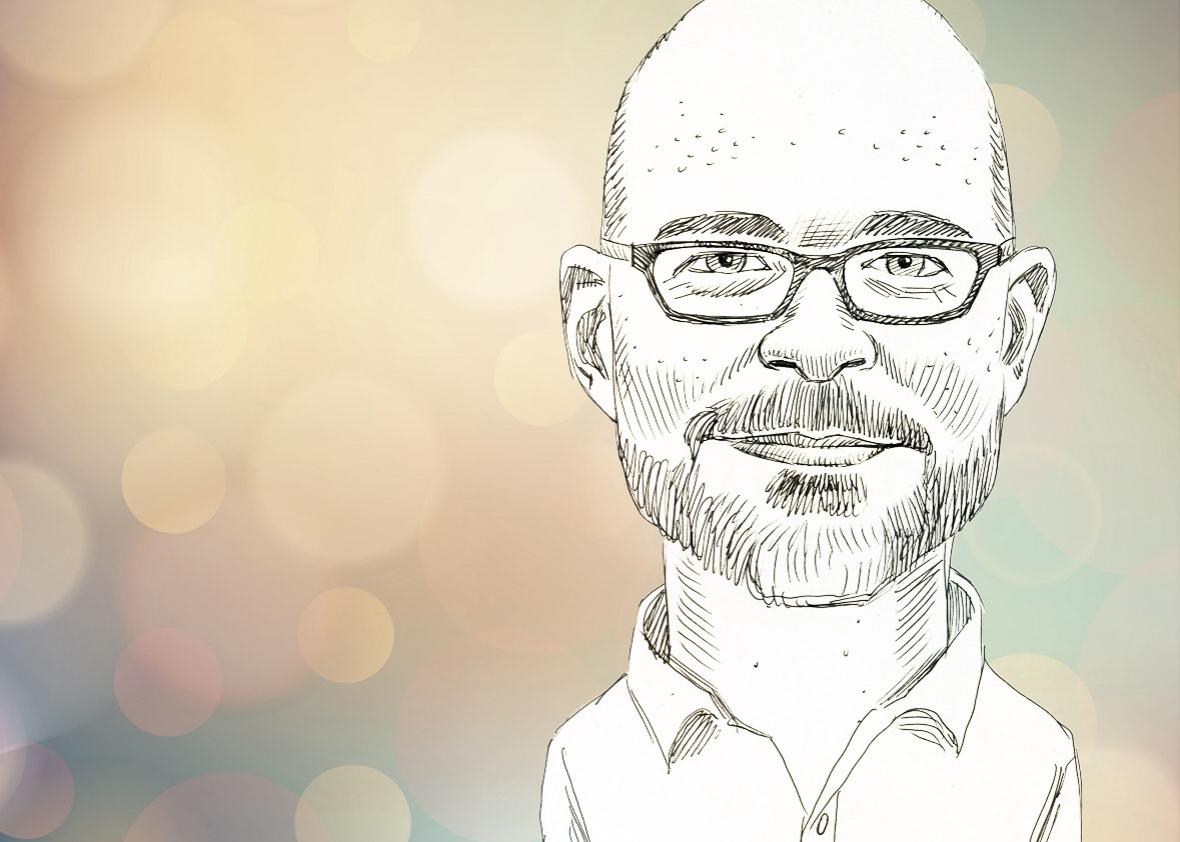 Hello Slate Plus members! I'm Dan Kois, Slate's culture editor. Last Friday's newsletter, from Slate's news director, Allison Benedikt, contained a number of inaccuracies. I'm pleased to correct the record in this week's newsletter.
Now, Allison is a great friend and my co-host on Slate's parenting podcast, Mom and Dad Are Fighting. But she is a goddamn liar. She does not ride around on helicopters and fight other news teams. C'mon Allison. "News director"?! NEWS JUST HAPPENS, ALLISON. No one "directs" it, except, of course, for the almighty news creator, Donald Trump.
She is also flat-out wrong about the responsibilities of a culture editor at a world-class magazine. I don't "just have to make sure some sitcoms are reviewed." (Laura Bennett does that.) In fact, my job consists of nonstop lunches with celebrities.
That's right! It's a little-known fact: Since most famous people are protected from opinion by lackeys and gadabouts, Slate editors take pains to find every celebrity we write about and read them our stories aloud, right to their faces. It still really warmed my heart, even after a year in this role, to meet Drake and read him Laura Bradley's post about whether artist James Turrell could sue him over his "Hotline Bling" video. The world may be wondering who Elena Ferrante is, but I tracked her down; we shared a gelato and Nora Caplan-Bricker's wonderful piece about how Jane Austen inspired Ferrante's authorial persona. Jonathan Franzen was so outraged by my reading of Ruth Graham's assertion that "Hey Soul Sister" is a terrible song that he might even have dispatched a response through Nell Zink, our nation's Franzen Whisperer and a wonderful novelist in her own right. From beyond the graaaaaaaave, actor and gay icon Billy Haines expressed handsome admiration for the discussion of his career in an episode of Karina Longworth's You Must Remember This. And Hamilton's Lin-Manuel Miranda really enjoyed watching his collected prefame YouTube videos with me over coffee and donuts in Washington Heights. What a week!
Other exciting things that happened at Slate this week: Aisha Harris' exhaustive and fascinating look at how TV writers' rooms remain nearly all-white enclaves. Forrest Wickman's perfect and impossible quiz on last lines of classic novels, expressed as emojis. Christina Cauterucci took a long, lingering look at Canada's new prime minister and wrote a thoughtful post ("recalls the sexual menace of one Patrick Bateman") about how easy on the eyes he is. (Christina also wrote this week's best Slate headline.)
This week we gave up our blankies. We were completely garbed. We just couldn't even with Benghazi. We were slightly less worthless than our co-workers. We would prefer not to.
And for one glorious evening, Allison and I set aside our private differences and aired our public differences onstage in Washington for MADAF's live show. We were joined by Valerie Jarrett, John Dickerson, and Stephen Thompson, who watched in horror as Allison and I were at each other's throats the whole night. Enjoy!
And a reminder: This is still the wrongest thing ever published in Slate's history.
Thanks for being a member!
—Dan
---