Built in Tokyo in 1972, the Nakagin Capsule Tower is a concrete structure upon which 140 removable "capsules," roughly 100 square feet in size, have been attached to one another to be used as living or work spaces.
Designed by architect Kisho Kurokawa, the tower was part of an avant-garde architectural movement he spearheaded called Metabolism, which promoted progress and harmony. The capsule idea was meant for easy replacement that would allow the building to be maintained over time.  
The photographer Noritaka Minami first visited the tower in 2010 and was "immediately … captivated by the building's history and the experience of being inside a capsule that was first plugged into the concrete core in 1972."
Over the next four years, Minami visited the structure seven times, photographing both the interior and exterior of the building. Kehrer Verlag collected these images in the book 1972, which recently won book of the year award from Deutsches Architekturmuseum in Frankfurt.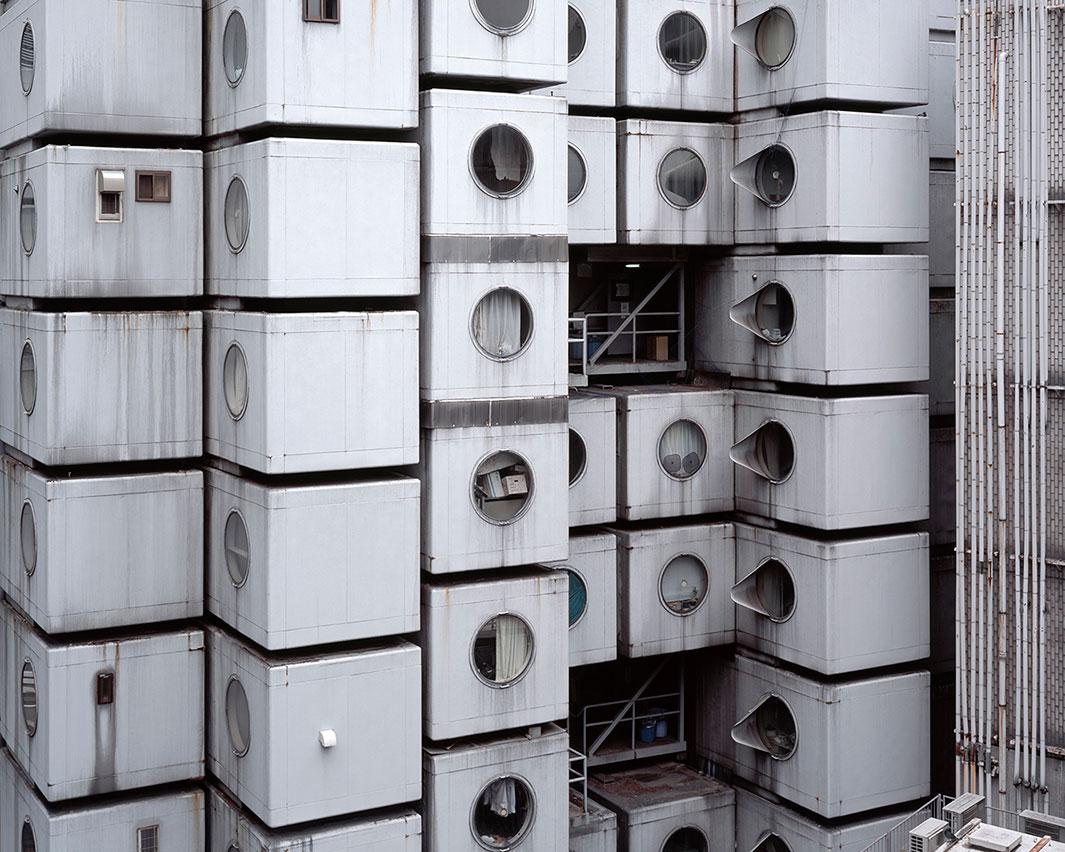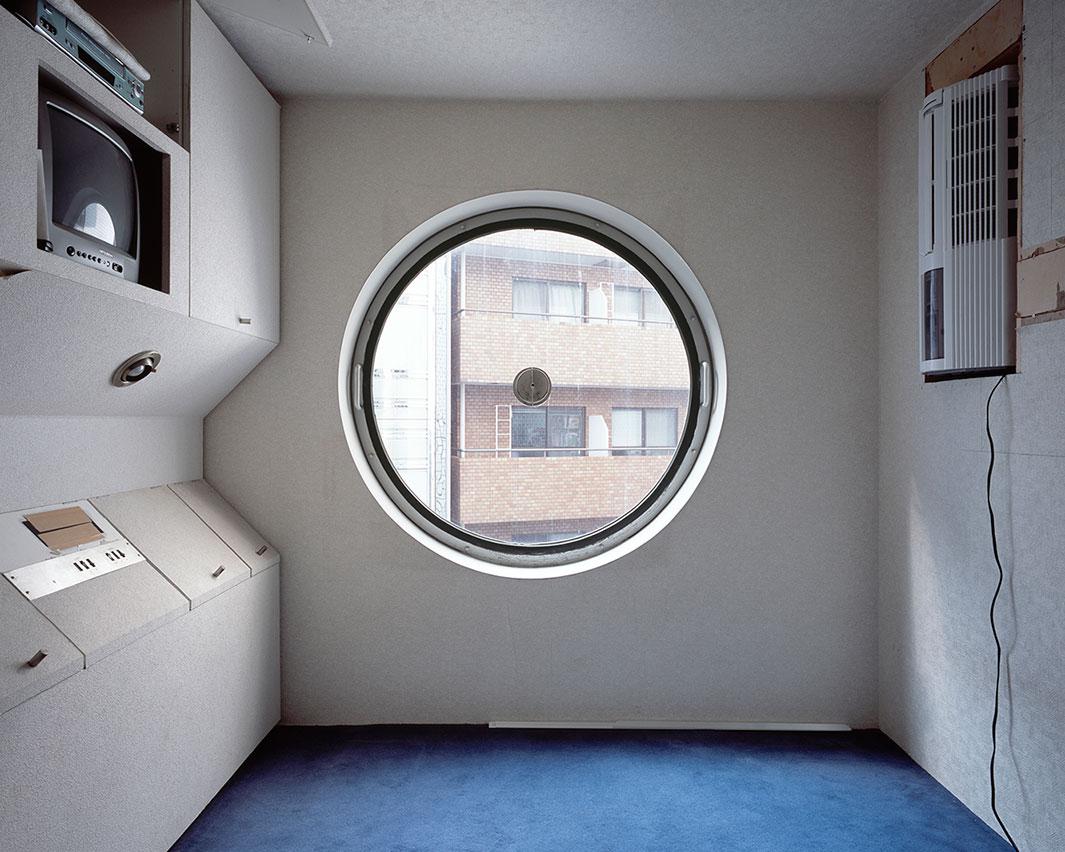 When Minami began working on the series, there was talk that the building might be demolished and replaced by a new apartment complex; that never happened. Still, Minami said the building faces an uncertain future in regards to its preservation.
"In light of this uncertainty that the building has experienced over the past decade, I used this project to examine what became of an architecture that first opened in 1972 as a radical prototype for a new mode of urban living and how this vision of the future appears in retrospect," he wrote via email.
All of the images taken in the book were shot on film with both medium and large-format cameras. Minami said he shot with positive film because of the way it captured the contrast and saturation of the building. He said working with film also helped him become even more engaged with the space.
"I had to pay attention to all of the details that went into making the image: the design of the capsule as well as the objects that occupied the space," he wrote.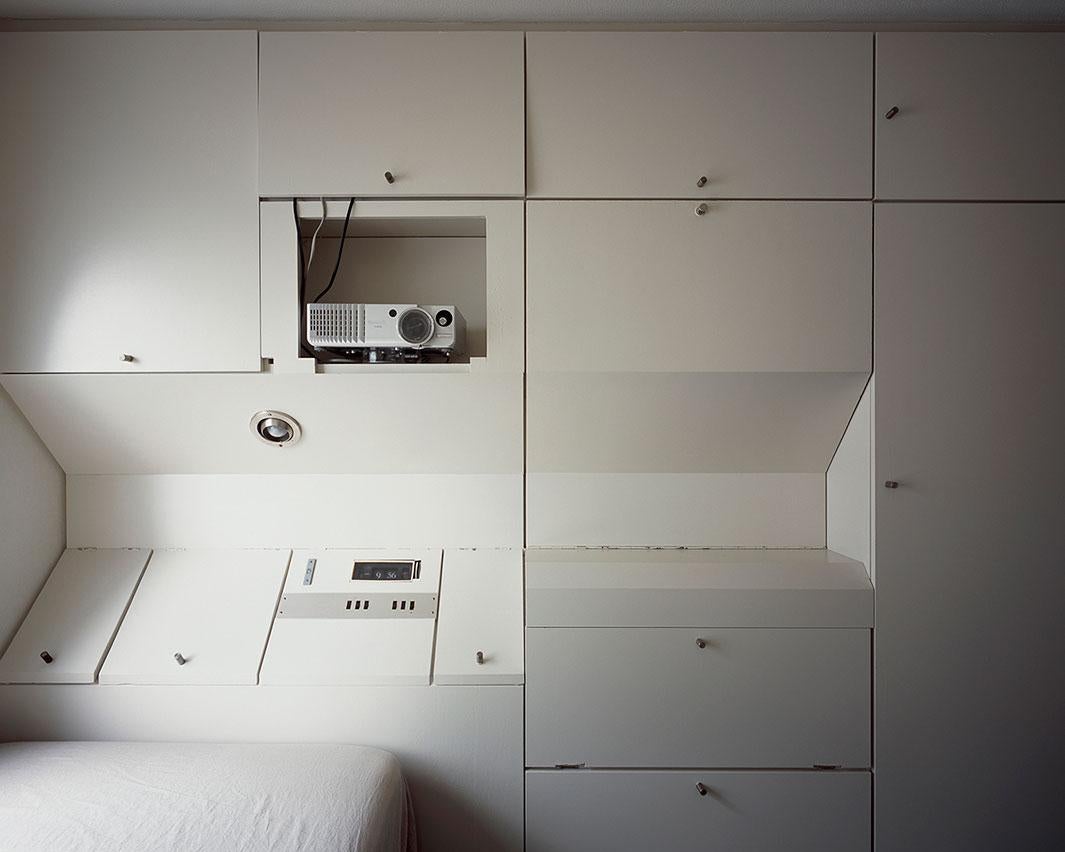 One of the main arguments against the tower when it was first built was that the prefab units were too small and inflexible for daily living. After spending time in the tower, Minami disagreed saying that since the spaces are still occupied, they "demonstrate the residents' ability to find new and unexpected applications within the limited area of ten square meters that go beyond the original vision of the building as urban homes for businessmen."
In that sense, the tower is a kind of time capsule in which history is marked by each resident.
"The capsule is a container that has accumulated all of the moves and decisions that were performed by individuals over the course of four decades. Although I do not directly depict the resident who occupies that space, I want each photograph to suggest that the capsule holds the history and presence of people who occupy or have occupied that space."