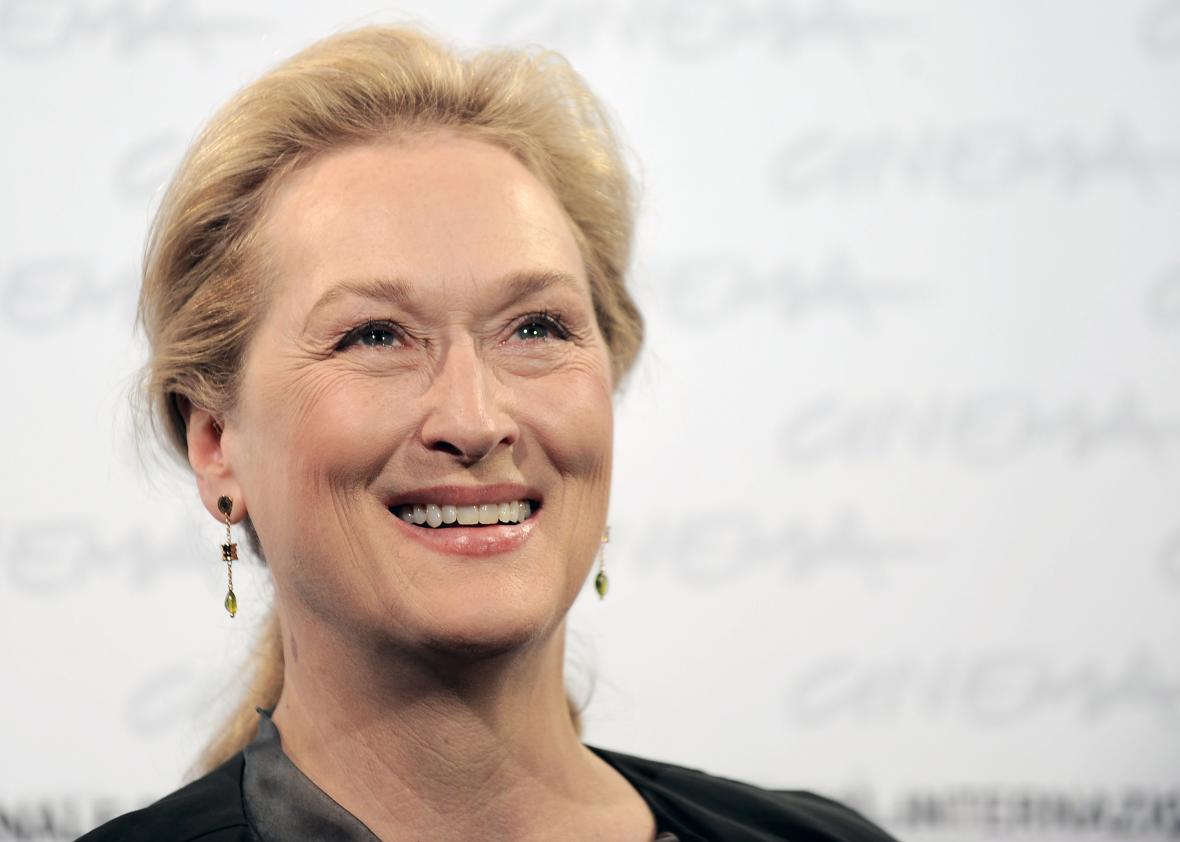 At a Wednesday press conference for her upcoming movie Suffragette, Meryl Streep shared an "infuriating" observation: American movie critics are mostly men. Looking at the critics whose opinions are included in Rotten Tomatoes' Tomatometer rating, she found 168 women, which sounds like a lot, until you learn that Streep also found 760 men. For those counting at home, that's more than four men for every woman. Streep found a similar imbalance within the New York Film Critics Circle. To be fair, her math seems to be a little off: Streep counted two women out of 39 member critics, but the NYFCC website lists six women among its 31 total members (including Slate's own Dana Stevens). Even so, that's more than four men for every woman.
According to Streep, the gender imbalance in film criticism matters because critics drive box office sales to a certain extent, and because men and women view the world differently. "I submit to you that men and women are not the same," Streep said. "They like different things. Sometimes they like the same things, but their tastes diverge."
What's a little ironic about this statement is that, even if male critics' and female critics' tastes diverge in general, most of them agree that Meryl Streep is an amazing actress. Streep might be the most critically acclaimed actor working in Hollywood today. She's won five NYFCC awards, plus dozens of other awards from critics groups around the country and the globe. Even looking at reviews of the recent critical and box-office flop Ricki and the Flash, I found more or less similar appraisals on both sides of the chromosomal divide.
It's precisely because she's universally beloved that Streep is the perfect person to give this discussion prominence. As an astronomically successful actress, Streep can't be accused of sour grapes, as a less critically acclaimed celebrity might be. Sexism in the criticism world actually has very little to do with Meryl Streep personally—which is why she's in a powerful position to speak out about it.
---