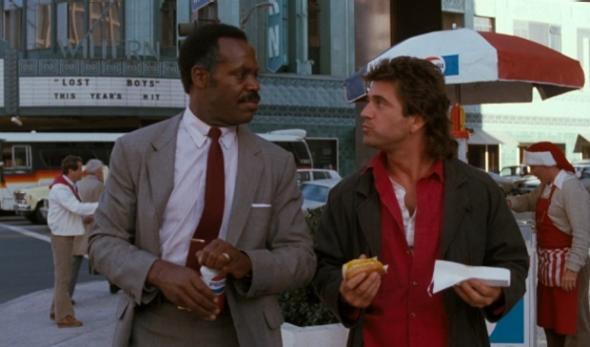 Joining Minority Report, 12 Monkeys, Uncle Buck, Rush Hour, Training Day, The Notebook, Limitless, and what seems like every other movie of the past 30 years, Lethal Weapon is all set to be rebooted as a TV series. Fox announced Friday that it's green-lit an adaptation of the buddy cop franchise, with Matt Miller (Forever) writing and Dan Lin and Jennifer Gwartz in place as executive producers.  
Like the four Lethal Weapon films, the show will feature partners Martin Riggs and Roger Murtaugh: The former is a Texan cop in L.A. after the death of his wife and child, the latter a sergeant trying to avoid stress after a minor heart attack. Neither Mel Gibson nor Danny Glover will reprise those roles, so the series will lack their zany chemistry. It will also, inexplicably, be written as a drama, so it will have none of the films' trademark action humor. In sum: Lethal Weapon the show will likely be a drab police procedural that bears only superficial resemblance to its namesake.

Which is par for the course, at this point. Reboot fever is rooted in the reasonable theory that name recognition and a built-in audience will help these shows rise above the "peak TV" fray. That theory, in practice, results in networks trying to counter an excess of new, original programming with an excess of new, unoriginal programming. Audience-wise, these reboots rarely get good ratings; quality-wise, the biggest success story has been FX's Fargo, which smartly riffs on a movie's tone and themes instead of merely recreating its plot on the small screen. Lethal Weapon could end up being a similar triumph—but odds are it will, like most of these shows, succeed only in creating a diluted sense of déjà vu.
---