When Jesse Burke's oldest daughter, Clover, was nearly 5, he took her on a road trip from their home in Rhode Island up the coast to Canada. His plan was to photograph landscapes, but inevitably, he started taking photos of Clover as well. Halfway through their journey, he realized that those photos were the most interesting ones. Wild & Precious, which will be published by Daylight Books on Oct. 15, collects photos from more than two dozen trips the pair took together over the next five years. 
Sometimes they'd just hop in the car and roam New England for the weekend. Other times they'd get on a plane and spend weeks in another part of the country during school vacations. The goal was always to further instill in Clover a knowledge and appreciation of nature. 
"I want my kids to be very connected to nature. I want them to be outside experiencing the wilderness, the forest, the beach, the meadows, and I want them to be comfortable in those places and not feel disconnected. The best way to do that is to bring them there and bring them there often. When you do that, it awakens in them so many amazing things that can be only awakened when you do something like that. They can act in a wild landscape in a way that they're not able to act in their backyard. They're truly animals let out of their cage," Burke said.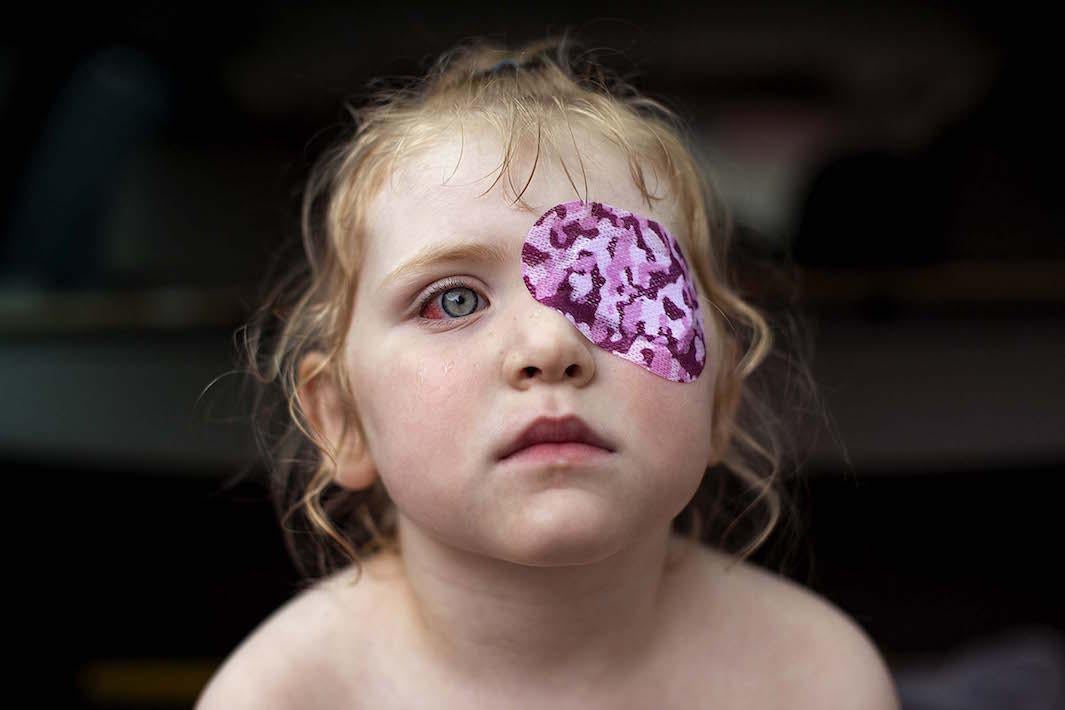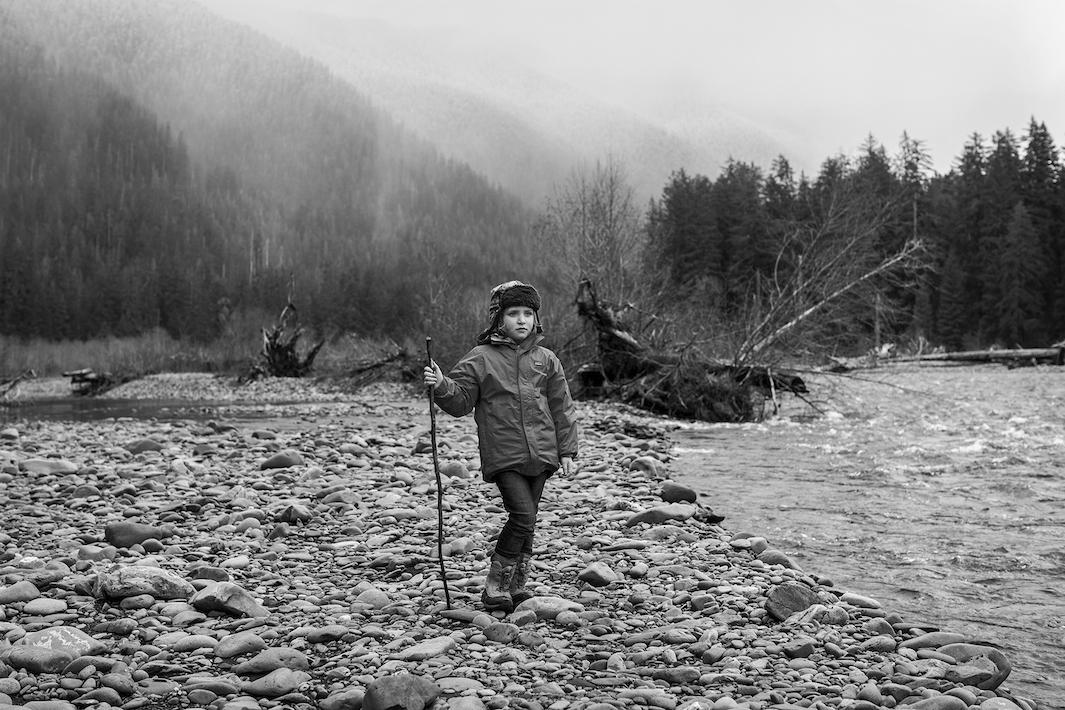 In the book, Clover appears among trees and mountains, insects and other creatures—but never among other people. That was a conscious choice: Burke wanted to create a fantastical world of sorts in which Clover is "a solitary, unique creature living in these vast potentially dangerous landscapes." The character Burke wanted to portray was fragile but strong, unsupervised and, in a way, primal. Inserting himself, or any other adult, into the mix would have disrupted the illusion.
Though Clover was young when they started exploring together, Burke said she was always a great traveling companion—sometimes, like any child, short on attention span, but generally curious and interested. "For such a young kid, she got really into it very quickly and was really invested in it mentally. She really liked it and wanted to do it," he said. "What kid doesn't want to explore awesome places?"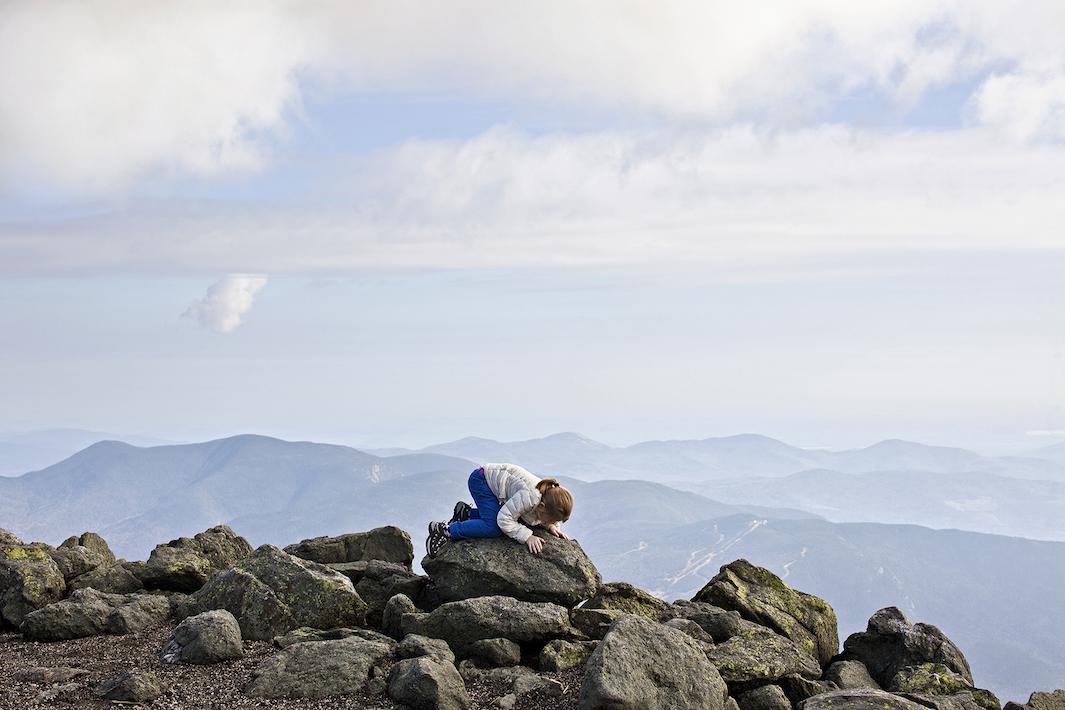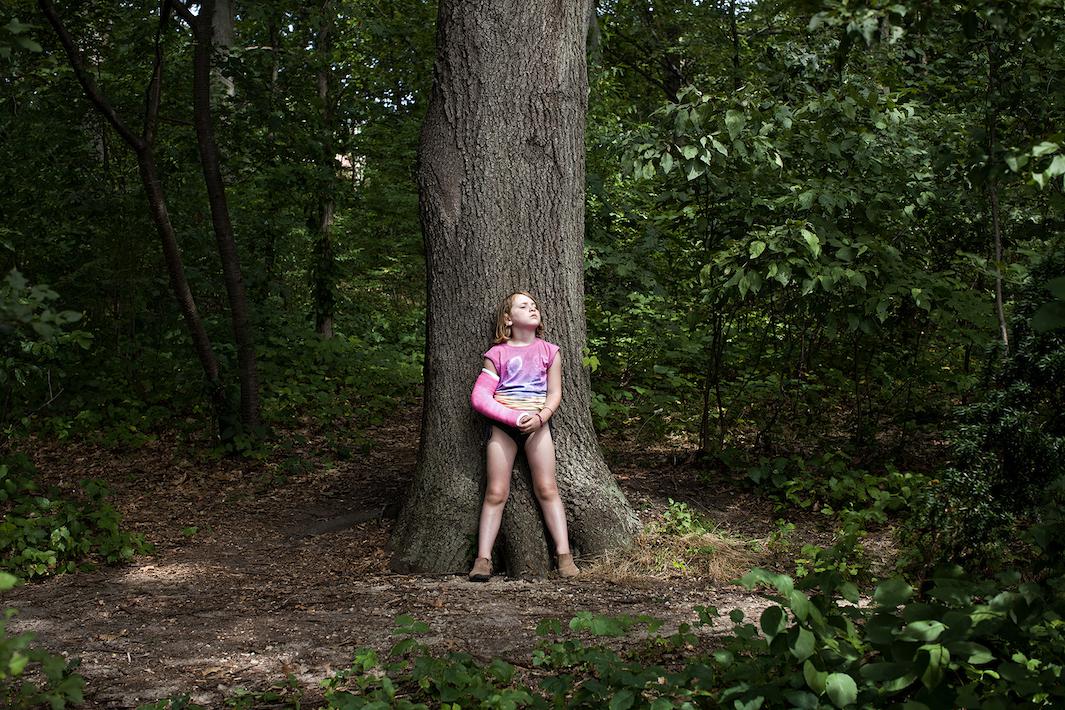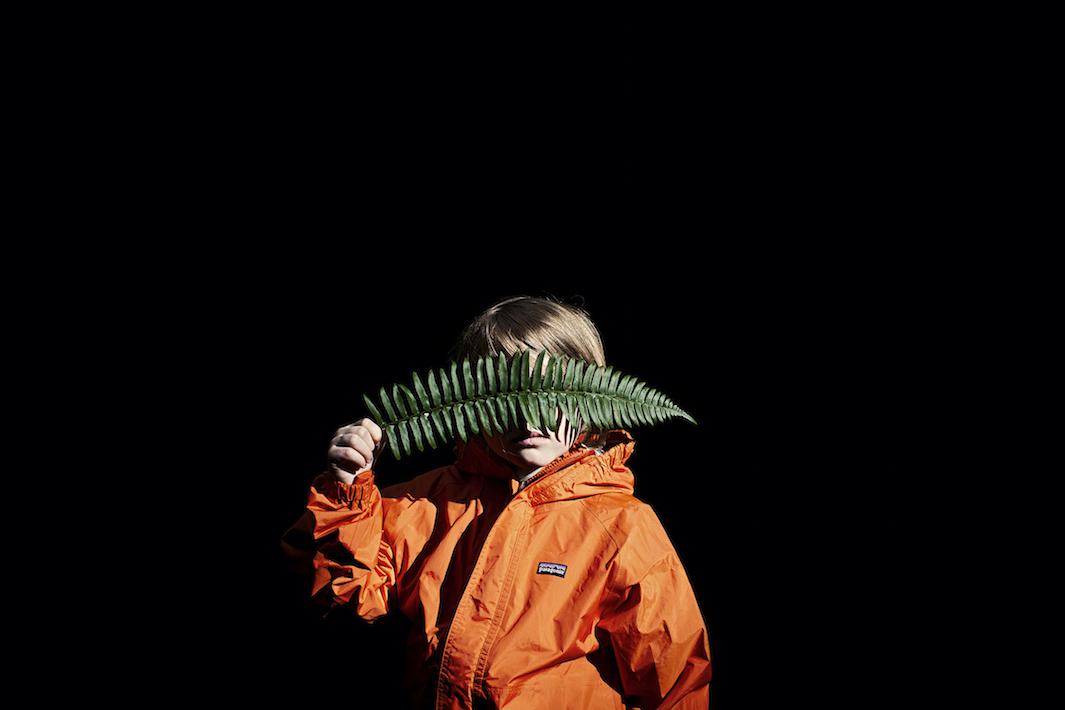 At first, Burke was inclined to act like a director with his daughter as a model, and the photos were heavily staged. That quickly changed during the first trip when the pair was on a beach in Canada and Burke was trying to get Clover to look stoically out at the surf. Clover, however, was antsy from sitting in the car all day and was more interested in twisting herself up in the fishing rope scattered on the sand than standing still. Burke was frustrated but he continued to take photos as he tried to convince her to enact his vision for the photo. When he looked at his images later, he realized that the photos of Clover acting naturally were the best of the bunch. 
"I realized that it was dealing not so much with a subject but more with an equal collaborator, which was kind of a tough pill for me to swallow because my collaborator was 4 years old," he said. 
An accompanying exhibition of Burke's work will be on view at Clampart in New York City from Oct. 15 to Nov. 14.