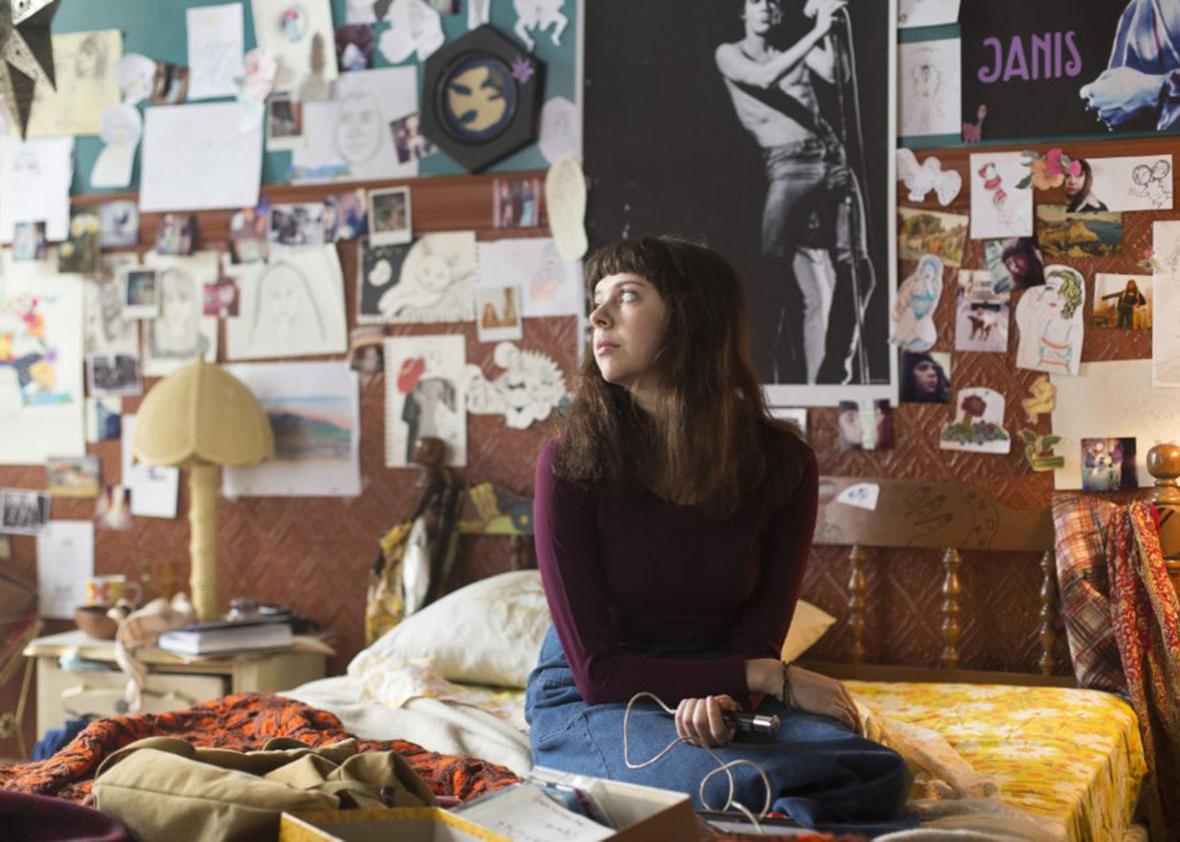 With Wednesday's announcement of the Gotham Independent Film Award nominations, awards season has officially begun. The Diary of a Teenage Girl scored the most nominations of the bunch—four—including Best Feature and Best Actress for star Bel Powley, while Spotlight, Carol, and Tangerine tied with three apiece. Other nominees include Brie Larson for Room, Paul Dano for Love & Mercy, and Joshua Oppenheimer's documentary The Look of Silence.
What does all of this tell us about the Oscars? Not much. The Gotham Awards are notoriously unpredictable in both their nominations and their winners—not much weight is generally placed in their announcements as indicators of future awards season success. Still, this year's crop is made up of a few choices that have already picked up major Oscar buzz during this decidedly muddled movie season where very few performances feel like sure bets, and even less so any movies. And last year's winners did in fact align closely with the academy for a change, with future Oscar winners Julianne Moore, Birdman, and Citizenfour.* So we could conceivably observe the nods for Spotlight and Carol as "bumps" to their overall awards season cache (though I'd bet that even without the Gotham nods, they'd still be heavy contenders elsewhere). Spotlight in particular seems to gain quite a bit of traction due to the special ensemble award bestowed upon the main cast.
Whether or not The Diary of a Teenage Girl gets a major bump remains to be seen, though I wouldn't count on it—Powley's facing an usually crowded Best Actress race this year. And as amazing as it would be to see Marielle Heller's smart, beautiful, and powerful film nudge its way into the bigger awards season chatter, its frank, unapologetic treatment of its subject matter—a 15-year-old girl initiating a sexual relationship with her mother's boyfriend—seems too controversial for Hollywood to embrace fully.
Winners will be announced Nov. 30. Check out the rest of the nominees below.
Best Feature
Carol
The Diary of a Teenage Girl
Heaven Knows What
Spotlight
Tangerine
Best Actor
Christopher Abbott, James White 
Kevin Corrigan, Results
Paul Dano, Love & Mercy
Peter Sarsgaard, Experimenter
Michael Shannon, 99 Homes
Best Actress
Cate Blanchett in Carol
Blythe Danner in I'll See You in My Dreams Brie Larson in Room
Bel Powley in The Diary of a Teenage Girl
Lily Tomlin in Grandma
Kristen Wiig in Welcome to Me
*"The 2015 Best Actor/Best Actress nominating panel also voted to award a special Gotham Jury Award jointly to Mark Ruffalo, Michael Keaton, Rachel McAdams, Liev Schreiber, John Slattery, Stanley Tucci and Brian D'Arcy James for their ensemble work in Spotlight. (Open Road Films)."
Breakthrough Actor
Rory Culkin, Gabriel
Arielle Holmes, Heaven Knows What
Lola Kirke, Mistress America
Kitana Kiki Rodriguez, Tangerine
Mya Taylor, Tangerine
Best Documentary
Approaching the Elephant
Cartel Land
Heart of a Dog
Listen to Me Marlon
The Look of Silence
Bingham Ray Breakthrough Director Award
Desiree Akhavan, Appropriate Behavior 
Jonas Carpigano, Mediterranea
Marielle Heller, The Diary of a Teenage Girl
John Magary, The Mend 
Josh Mond, James White
Best Screenplay
Carol, Phyllis Nagy 
The Diary of a Teenage Girl, Marielle Heller 
Love & Mercy, Oren Moverman and Michael Alan Lerner 
Spotlight, Tom McCarthy and Josh Singer
While We're Young, Noah Baumbach
Correction, Oct. 22, 2015: This post originally misstated that Michael Keaton won the Best Actor Oscar for Birdman.
---