For the past couple of decades, most of Donna Pinckley's photographs have focused on children and the objects that have personal significance for them. A few years ago, though, the University of Central Arkansas photography teacher noticed a post on Facebook of a girl she had photographed who was in an interracial relationship. The girl's mother later told Pinckley that her daughter and her boyfriend had been the target of many cruel, racist comments. It brought back memories of another similar conversation Pinckley had many years earlier with a different mother.  
"What struck me was the resilience of both couples in the face of derision, their refusal to let others define them," Pinckley wrote on her artist statement.
Two years ago, Pinckley decided to take a portrait of the couple she noticed on Facebook, the start of a series titled "Sticks and Stones," in which she also asks the couples to write down some of the hateful, racist language that has been directed toward them. She then includes the language on the bottom of the portrait.   
"I want the viewer to look at the portrait first and then look down and see the writing," she said. "I want them to see how beautiful and how much they love each other first."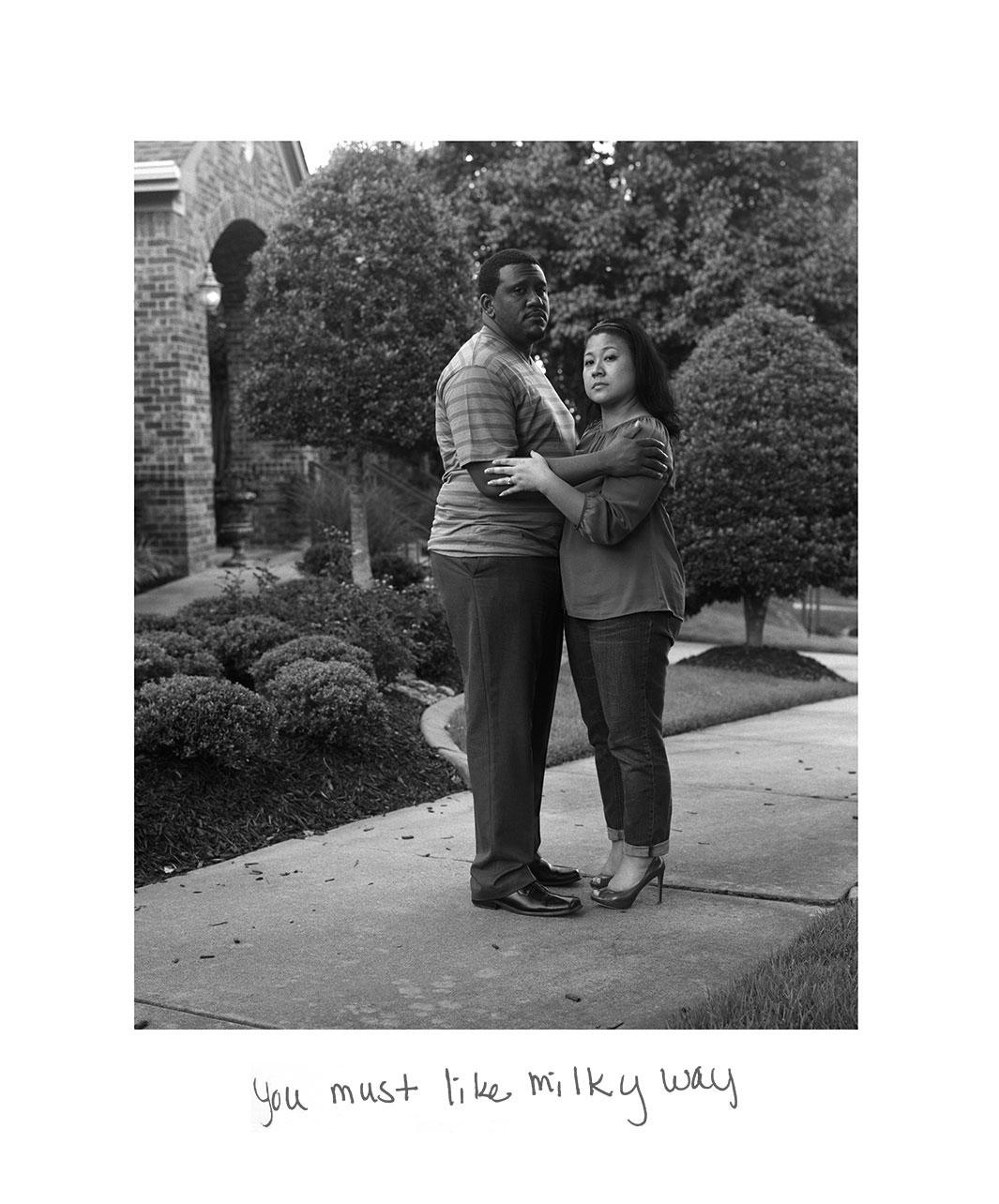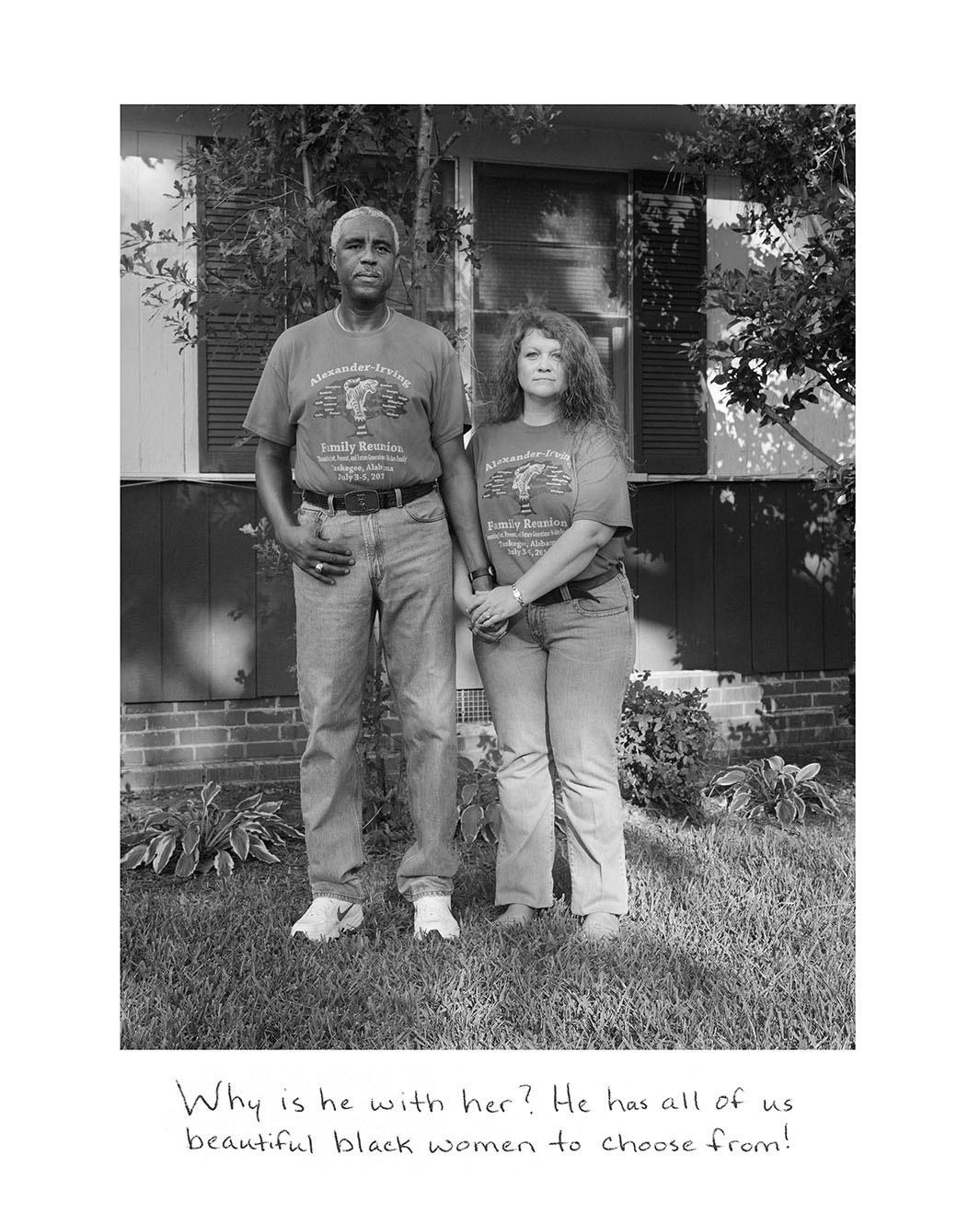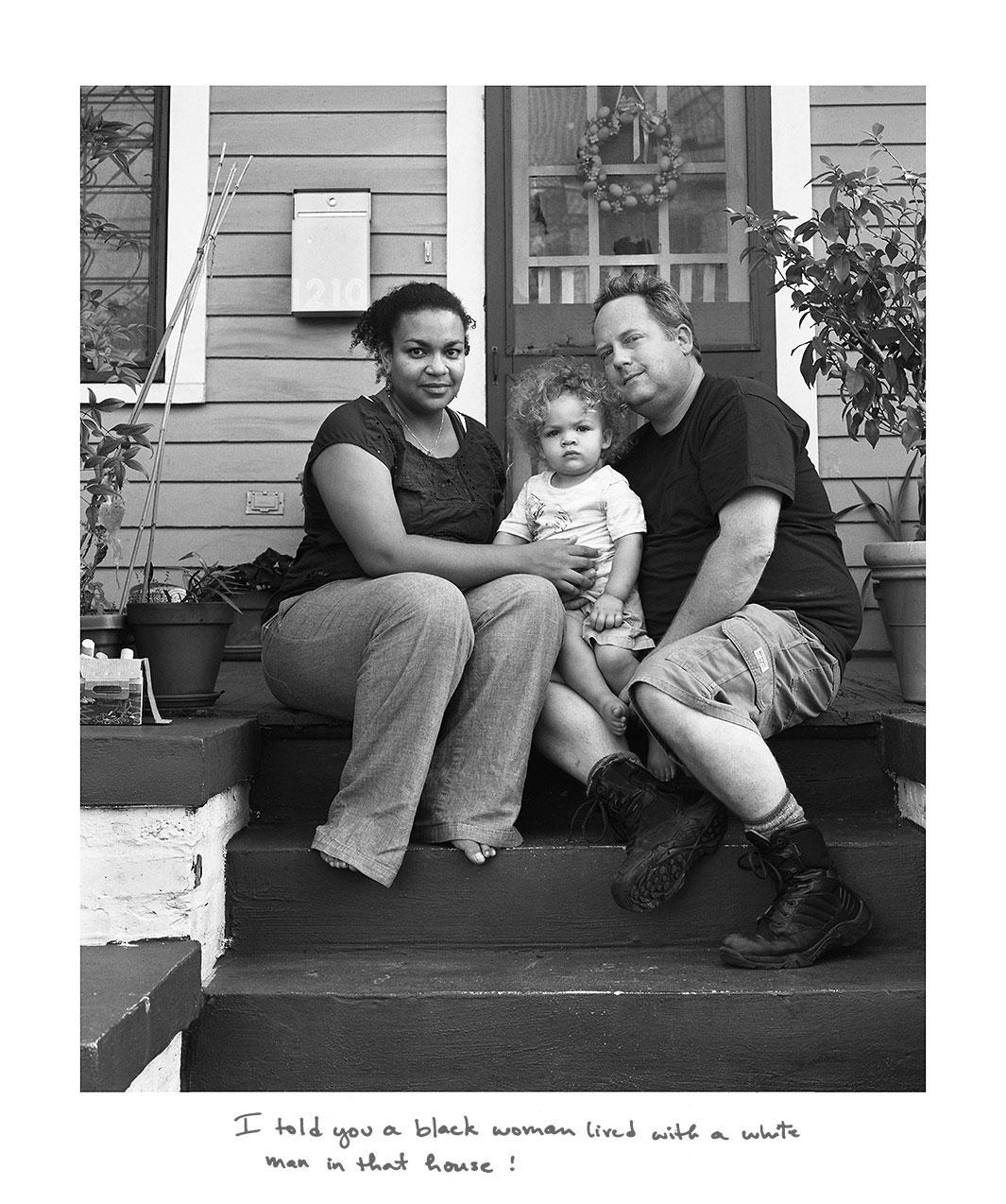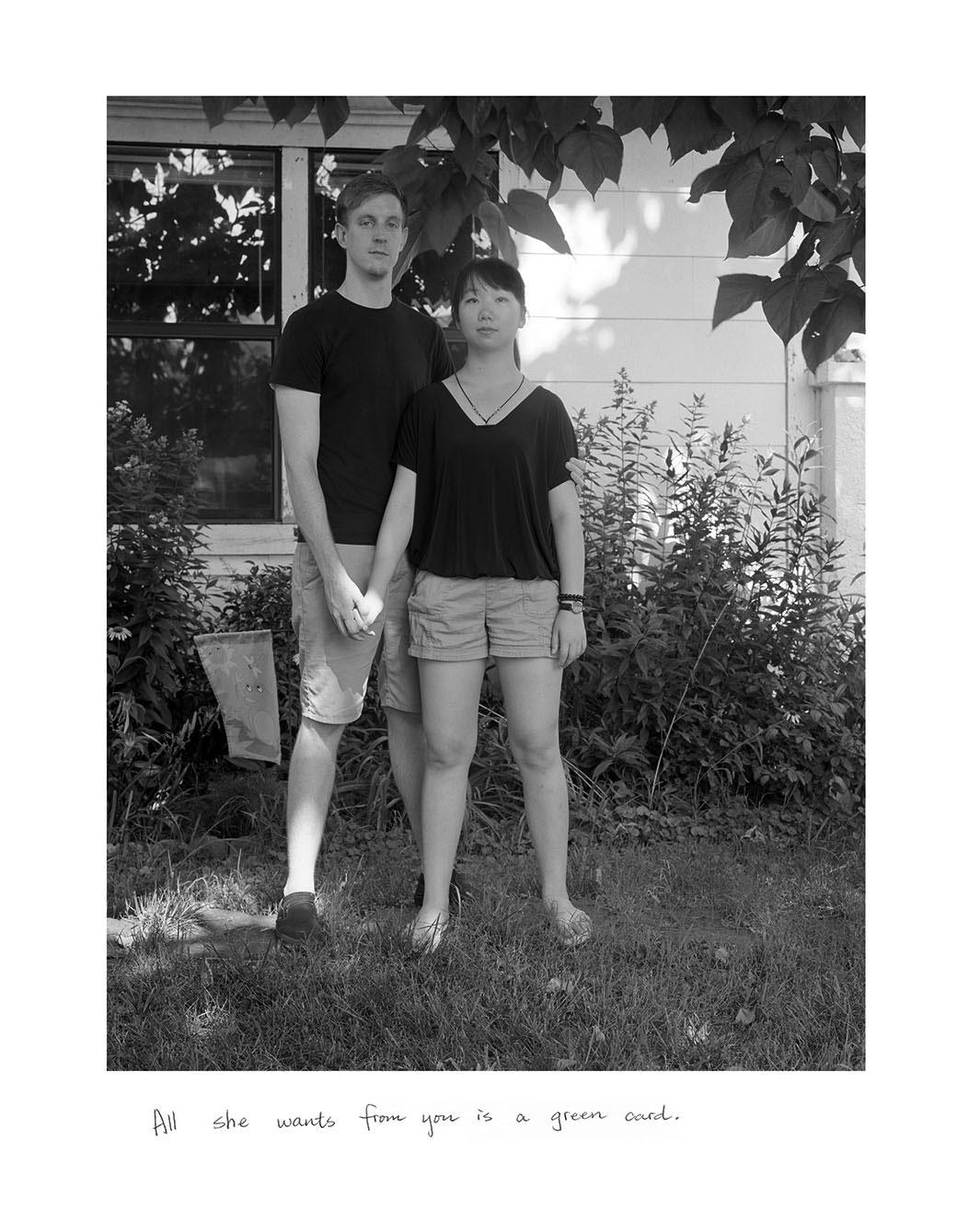 Pinckley said that regardless of her work, her goal as a portrait photographer is to create a collaborative image. Because she is physically small and "pretty laid-back," she feels her subjects often feel at ease around her. She feels it is important to include her relationship to her subjects within each frame. 
"It's not only how you're looking at them but how they're looking at me, the connection that I have with them," she said.
Pinckley finds her subjects through word of mouth and has started to broaden the mix of interracial couples she has already photographed by including more races and people in same-sex relationships.  
"I want it to be about racism in all its forms," she said. "I want people to at least start to think about it."
While some couples have turned down her offer to be included in the series, Pinckley said others simply choose to ignore what has been told to them.
"Most of [the couples] are just not thinking about it," she said. "Sometimes they don't think they've had a racist comment made to them and then you start talking to them, and they have; they've chosen not to think about it."