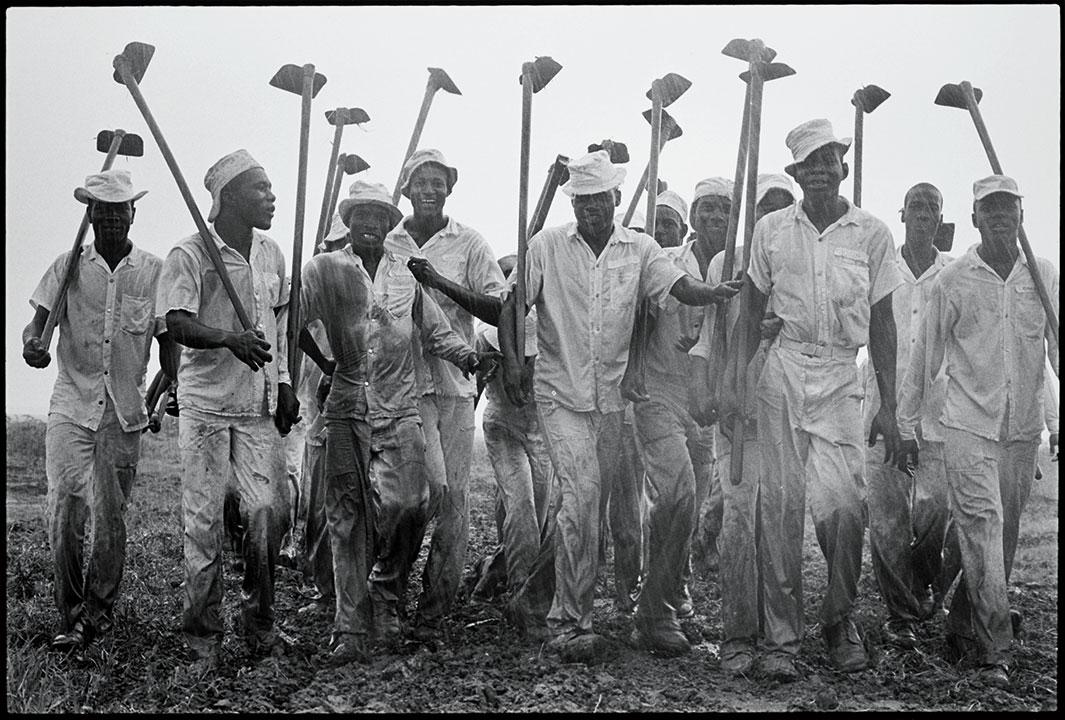 In 1967, Danny Lyon drove from his home in New York to Huntsville, Texas, where, over the course of 14 months, he visited and photographed seven penitentiaries.
The director of the Texas Department of Corrections granted Lyon full access to the prisons, which housed a range of inmates: Some, like the Walls and Ramsey, were for the general population. Others, like Ellis, were where the most dangerous inmates lived. The resulting images, a poignant, personal look at the daily lives of the inmates, resulted in a book, Conversations With the Dead, that was first published in 1971; after nearly 45 years out of print, last month Phaidon published a new edition of the book.  
"This work was from the beginning an effort to somehow emotionally convey the spirit of imprisonment shared by 250,000 men in the United States," Lyon writes in a foreword to the book. "The resulting work is not meant to be seen as a study of the Texas Department of Corrections. Had I been given the opportunity, I could have made an analogous work in any of the fifty-one American prison systems."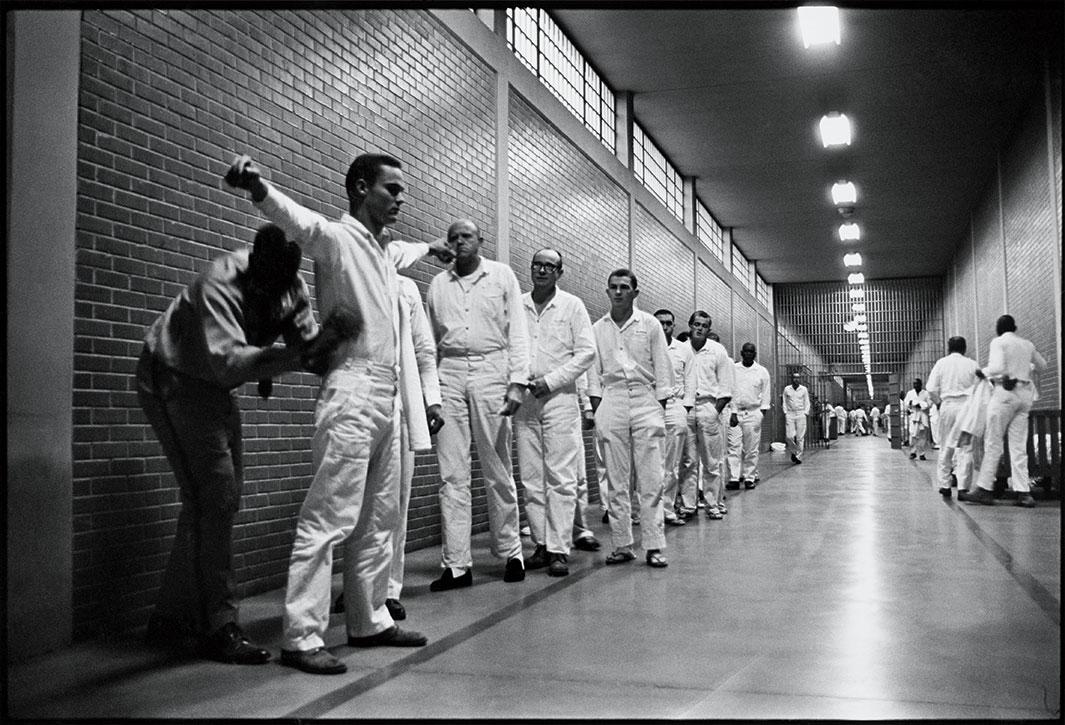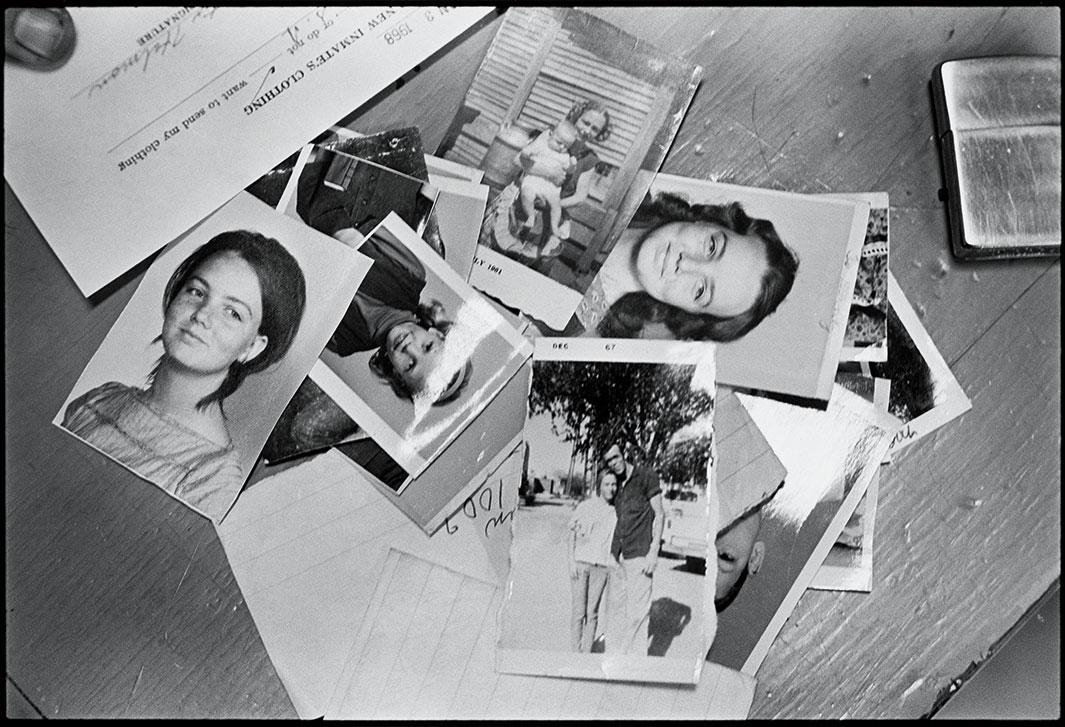 Deborah Aaronson, vice president and group publisher of Phaidon agreed with that statement and said the timing felt right to reissue the book.
"It seemed as though the book felt more relevant than ever," she said. "The issues the book is talking about and addressing—it could have been made today—we're still grappling with a lot of questions about the penal system, the criminal justice system, and things like rehabilitation; it felt like a very crucial moment."
Lyon's connection with his subjects is evident throughout the book as he shows daily life, both personal and institutional, through black-and-white imagery.
"I was never afraid of the men," Lyon said in an interview with Phaidon. "I like them. And I had many friends inside the system that would stand up for me, dangerous men. Anyway, in my heart of hearts I felt I was doing something good for the men, and most of them knew it."
Although his relationship with Bill McCune features prominently in the book via McCune's paintings and his correspondence with Lyon, the book also includes mug shots, prisoner histories, reports, and letters other prisoners wrote to Lyon.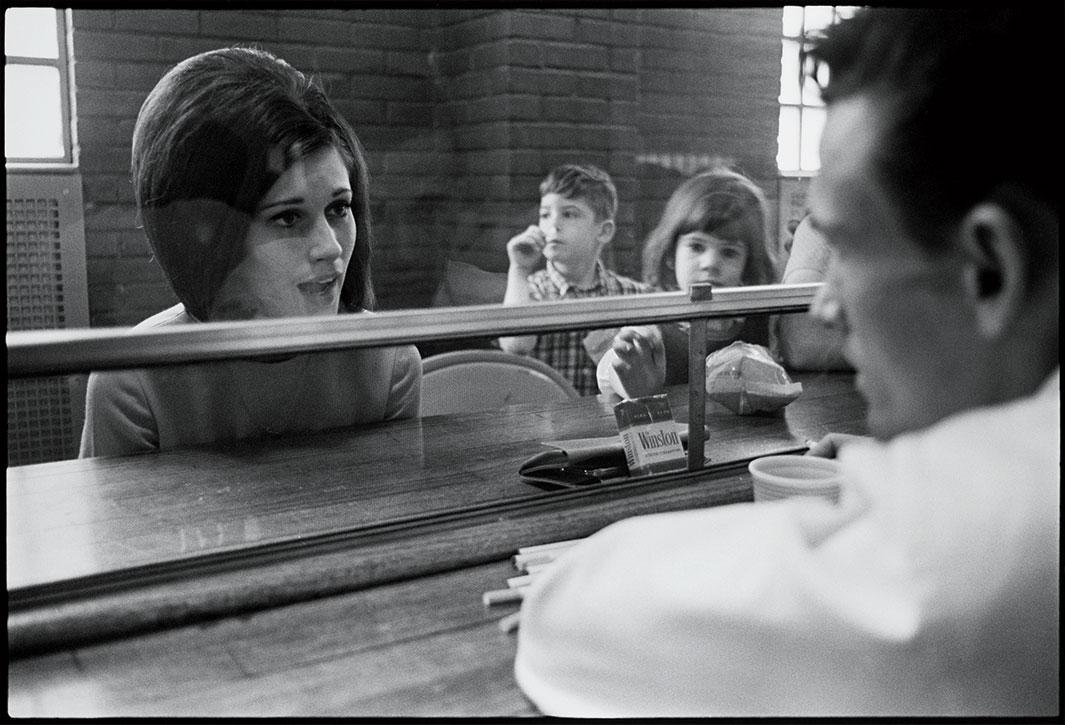 Aaronson said that inclusion was a somewhat radical move for a photography book when Conversations With the Dead was first published.
"The book really reminds us in a way of what Danny brought to photo-book publishing, which really hadn't been done before, a combination of photographs of text and contributions from other people," she said. "And that kind of assembly of information we sort of take for granted now, it has become part of the photo book vernacular. … I don't know of an earlier photography book that did this same type of work so it felt really important in terms of the history of the photo book."
For Lyon, creating a body of work that shed light on the realities of prison life was paramount.
"I've tried with whatever power I had to make this pictures of imprisonment as distressing as it is in reality," he said in an interview with Phaidon. "The few times I doubted the wisdom of my attitude, I had only to visit someone in his cell to straighten out my mind. And the material collected here doesn't approach for a moment the feeling you get standing for two minutes in the corridor of Ellis."
An exhibition of rare, vintage photographs from Conversations With the Dead are on view at Edwynn Houk Gallery in New York until Oct. 17.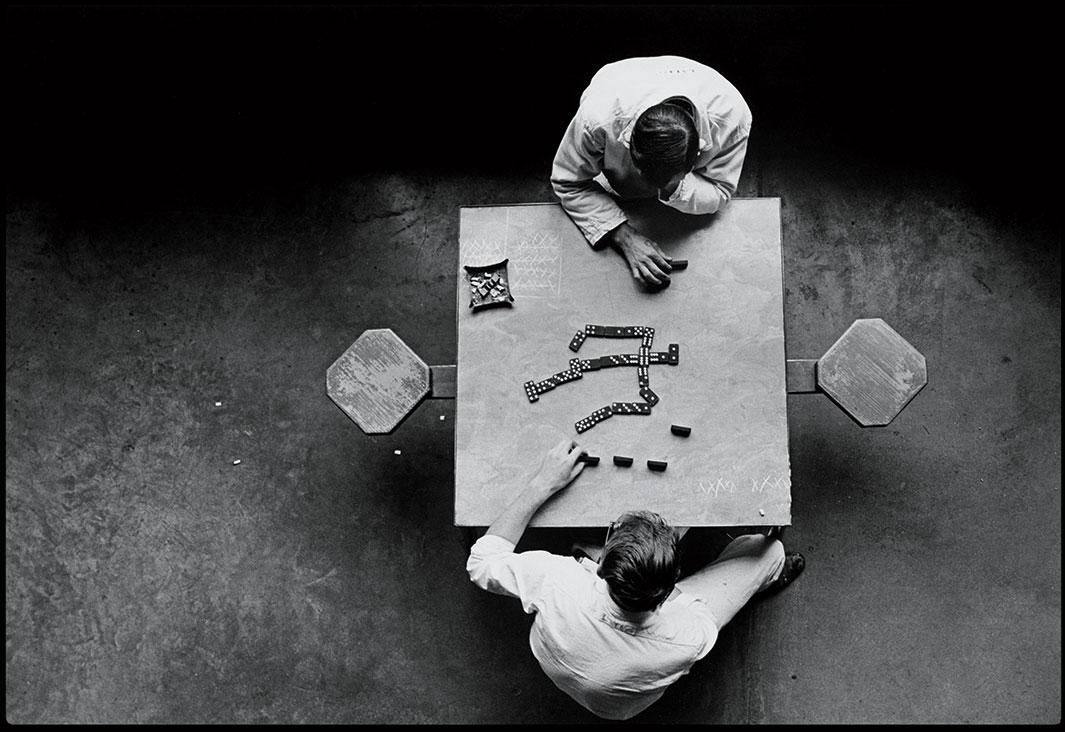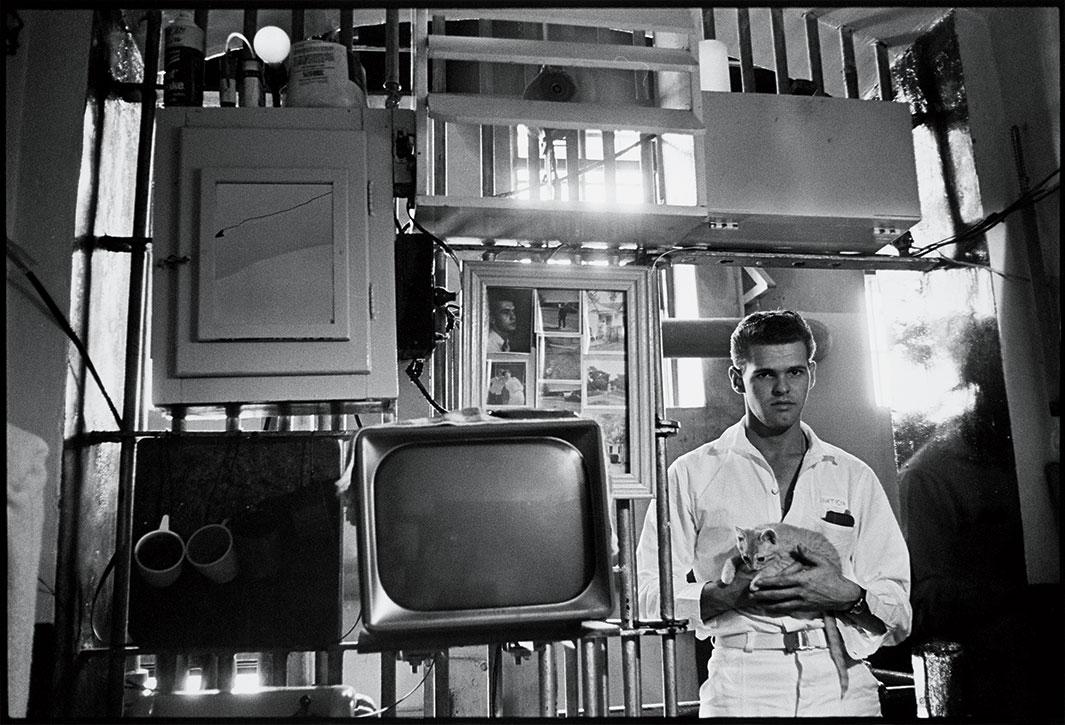 ---