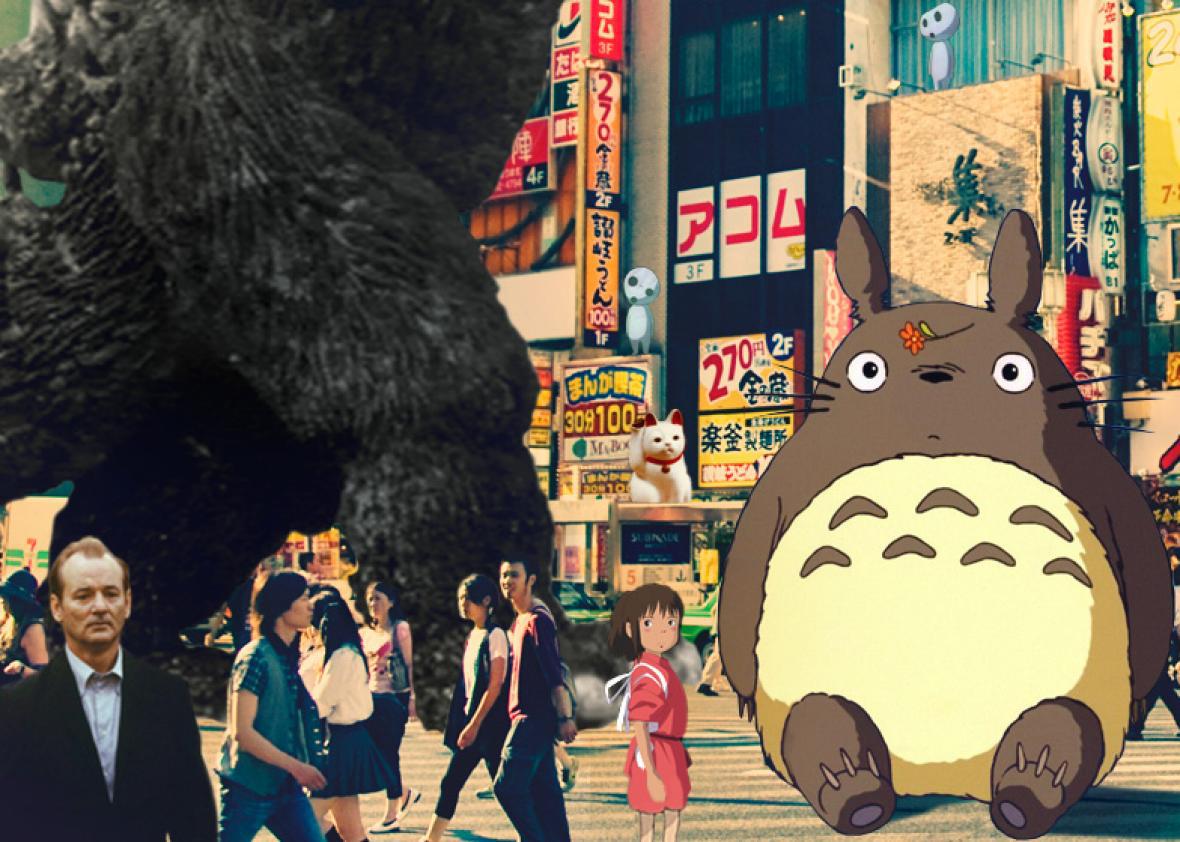 To get this newsletter in your inbox every week, subscribe here.
What would your version of culture heaven look like? This week's roundup offers several possibilities.
On a trip to Japan, Slate movie critic Dana Stevens visited the bathhouse said to have inspired Miyazaki's Spirited Away, where messages on the tile walls read, "YOU ARE IN HEAVEN." Is Japan heaven for cinephiles? Dana sought answers at the Studio Ghibli Museum, Toho Studios, and the hotel from Lost in Translation.
For Steve Jobs, heaven probably meant an equal mix of capitalism and techno-utopianism. With the release of the Aaron Sorkin–written biopic, Will Oremus reveals what the movie gets wrong about the man. (Aisha Harris thinks Seth Rogen might earn an Oscar nod for the movie.)
Or perhaps your version of heaven is a little more freaky, in which case American Horror Story: Hotel might be the show for you. Willa Paskin says its new season could be a return to form after two years of lackluster serial-killing clowns and witches.
What else would heaven look like? Maybe it's a place where Marvel has more movies about female superheroes, Hollywood is more diverse, McDonald's serves fries all day, and mysterious telemetry noises don't show up in every action movie. Here's hoping.
And for book lovers, heaven is a new issue of the Slate Book Review! The October collection features Molly Fischer charting Elizabeth Gilbert's divine rise from magazine writer to spiritual guru; Laura Miller investigating both pickup artist Neil Strauss and do-gooders via Larissa MacFarquhar's Strangers Drowning; Katy Waldman on Sloane Crosley's sparkling The Clasp; and Lydia Kiesling on the elegant bigotry of Michel Houellebecq. And more!
A few more stories that had us looking heavenward this week:
---