In 1972, the Johnson Publishing Company, publisher of Ebony and Jet magazines, moved into their Chicago headquarters. Designed by John W. Moutoussamy, it was the first major downtown building in Chicago designed and owned by black people in more than two centuries.
Barbara Karant, an adjunct professor at Columbia College Chicago, has long been interested in the building, and when Johnson Publishing sold the building to Columbia in 2010, she sought permission to photograph it. Since 2013, she has been working on the series "820 Ebony/Jet." While in her commercial work Karant normally has the help of assistants, this project she wanted to tackle alone.
At a designated time in the morning, Karant, armed with hand sanitizer and a bagged lunch, is let into the building by security and is locked inside for around six hours. She navigates the 11 floors that contain 110,000 square feet of space often with her flashlight on her iPhone. The building is only heated enough in the winter to prevent pipes from bursting, and in the summer there is no air conditioning. As a result, Karant works from around November until May often in freezing conditions.  
"When I shoot there, it's kind of like camping," she said. "It's really a lot of fun for me. It's a zen experience being locked in a building."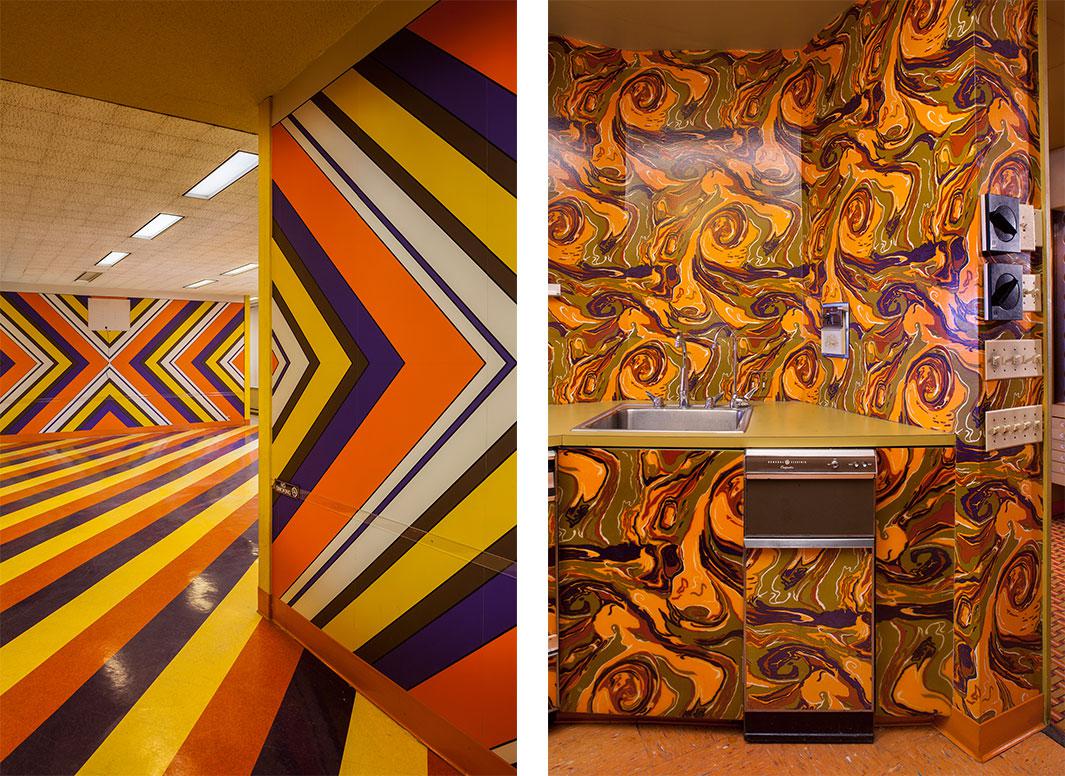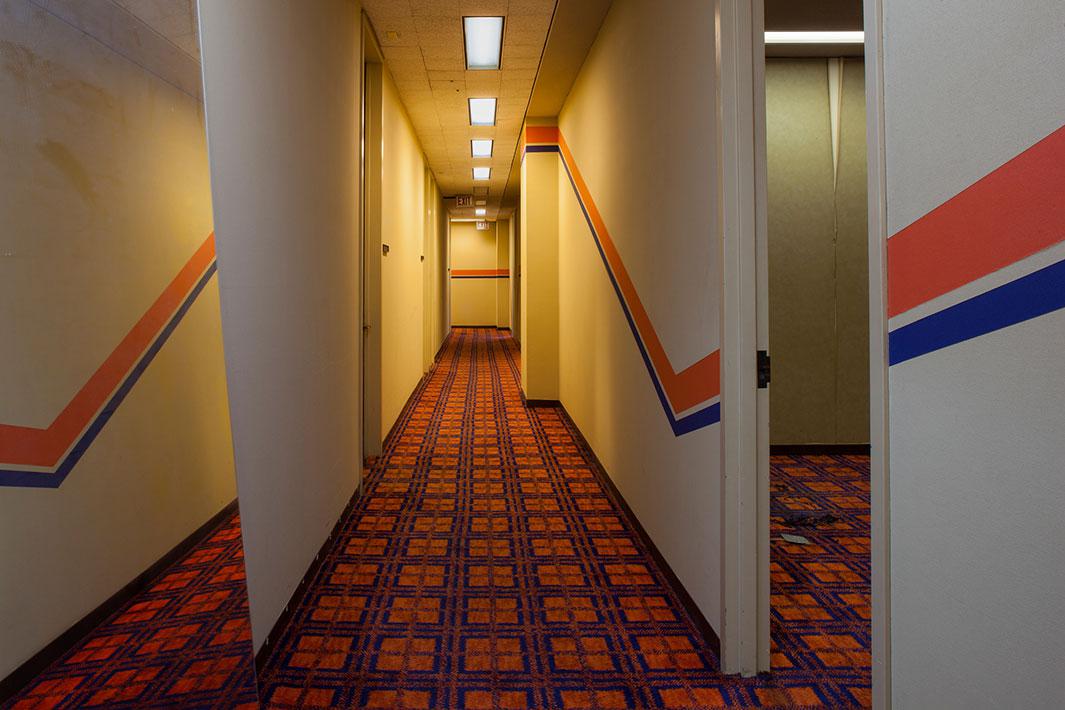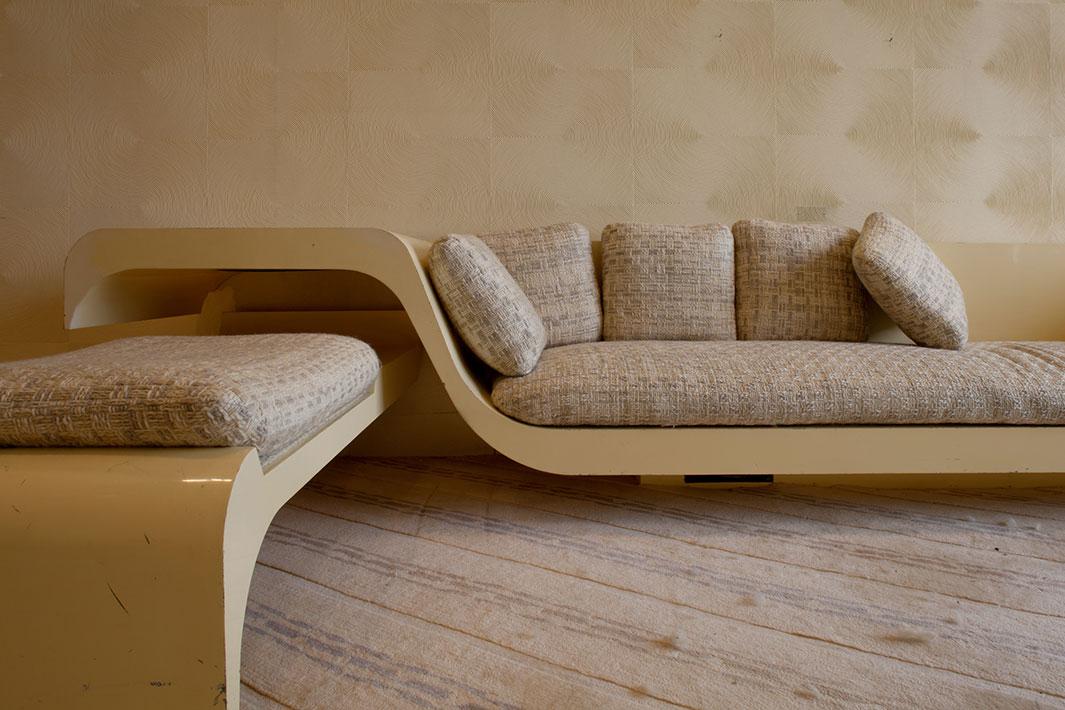 Arthur Elrod, known primarily for his midcentury modern interior design work in Palm Springs, California, was responsible for the colorful, pattern-filled interiors of the building. Karant said the unique look reflects Elrod's taste—every bathroom on every floor is different—and is a dream come true for the self-described lover of all things vintage.
"I love the '50s, '60s, and '70s," she said. "I love the color palette. … I think it's sort of perfect that a creative company had such a vibrant environment to work in. I know people say 'How could people work there?' But I get it."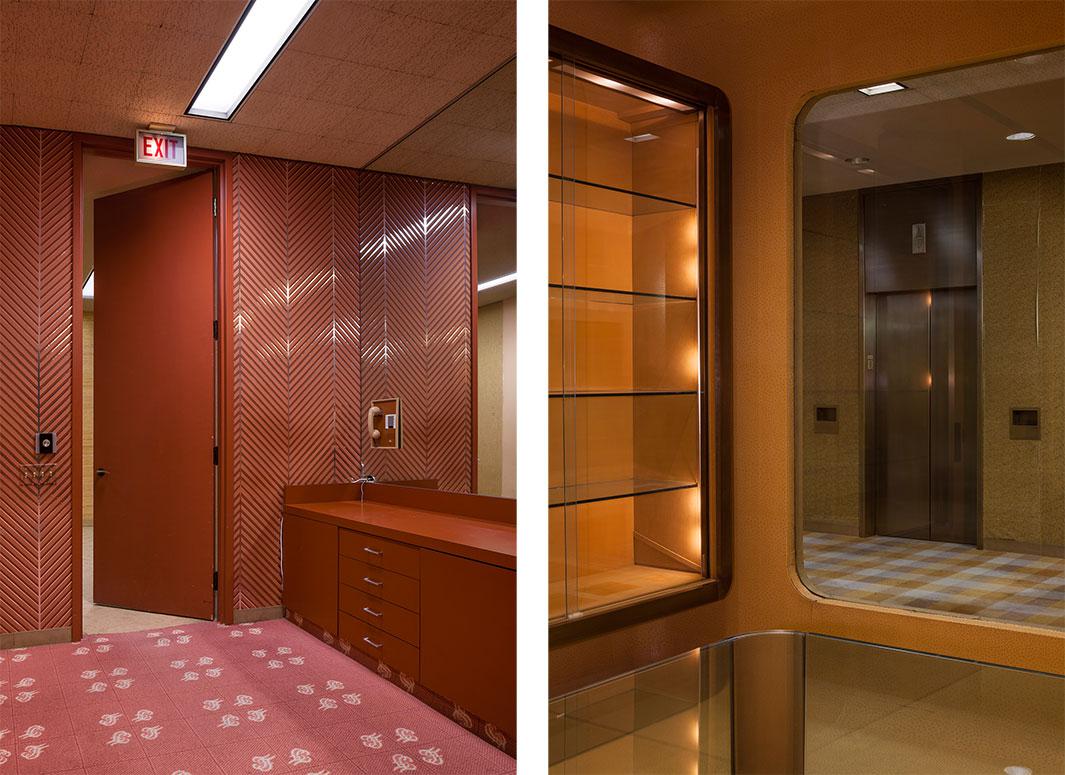 Karant is almost finished photographing the building and has hopes to publish the work into a book, although she's looking to find a writer to help tell the countless stories about the building's history.
"Most corporations will renovate and change and update their environment … what [Johnson Publishing] did was maintain and clean and bring back to pristine the environment but it never changed from 1972 until they moved out in 2012. It's really a modernist time capsule; not a lot of these still exist. It's very unique."