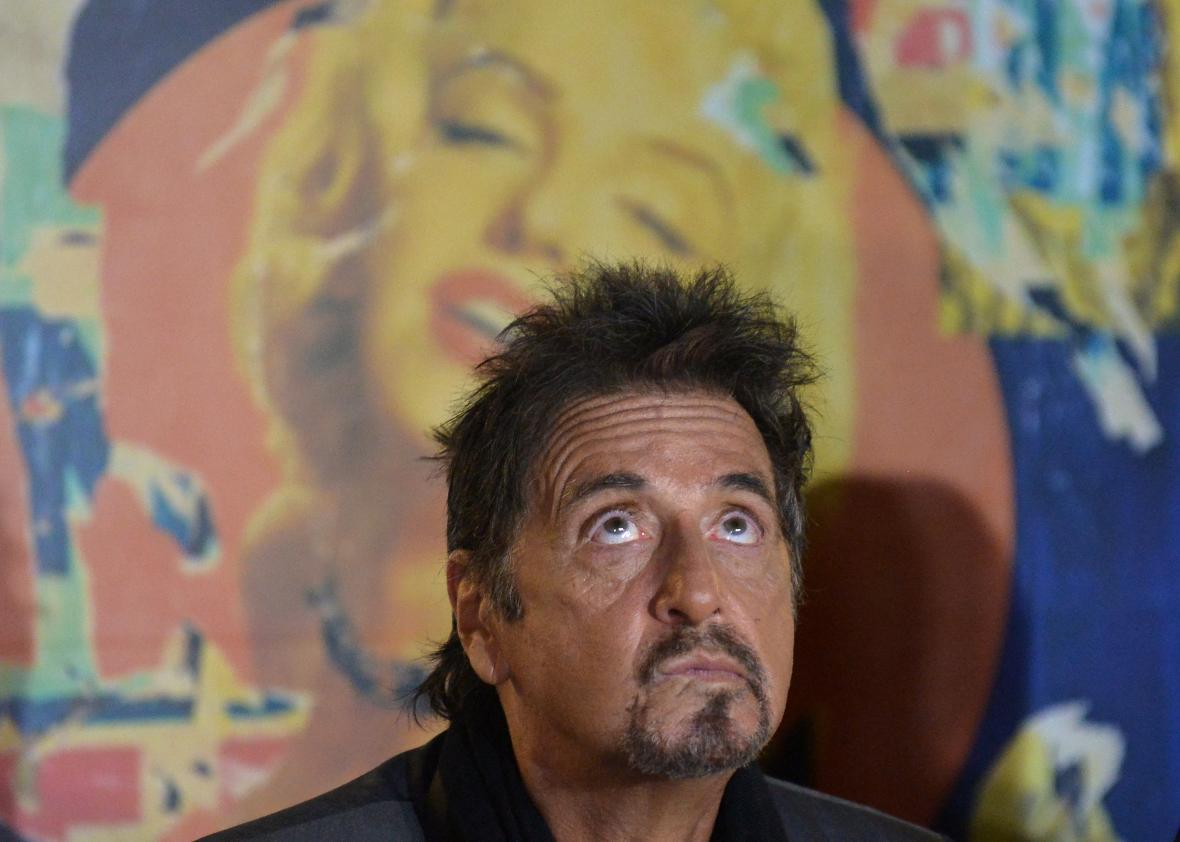 According to the New York Post, David Mamet's new Broadway play China Doll is a disaster—"and nobody knows that better than its star, Al Pacino," according to the New York Post's Michael Riedel.
Sources tell Riedel that the play's set is fitted with multiple teleprompters, which Pacino spends a lot of time staring at, and that Pacino is even fed some of his lines through the Bluetooth headset he wears to play a billionaire. Also, according to the Post, there are several teleprompters embedded in the set itself, with two behind columns bookending the stage and a third behind a couch. "The exodus at intermission is practically a stampede, and sources say some have angrily demanded refunds," Riedel writes.
However terrible the play is, you wouldn't know it from the numbers: The play grossed almost $1.1 million over six initial preview performances—which is especially good for a non-musical. The New York Times notes in its report earlier Monday that the play was leading the box office. Maybe it's because people haven't gotten word yet—or maybe it's because, terrible or not, Al Pacino is still Al Pacino, and people love Al Pacino.    
---