Traer Scott's book Shelter Dogs, a heartbreaking collection of portraits of dogs living in shelters, was a runaway success when it came out in 2006. In addition to the portraits, at the end of the book Scott wrote about what happened to the dogs, specifying if they'd been rescued or euthanized. Now, nearly a decade later, Scott has completed a more in-depth work: Finding Home: Shelter Dogs & Their Stories, published this month by Princeton Architectural Press.
The goal of this new work was to go deeper and give the reader a better idea of the stories behind the dogs. Scott still includes portraits, but she followed five of the dogs from the time they came into the shelter until they were adopted.
"I chose them all because each one typifies the type of animal that has had time in the shelter system, and I wanted to challenge misconceptions and fears people have about adopting," she said.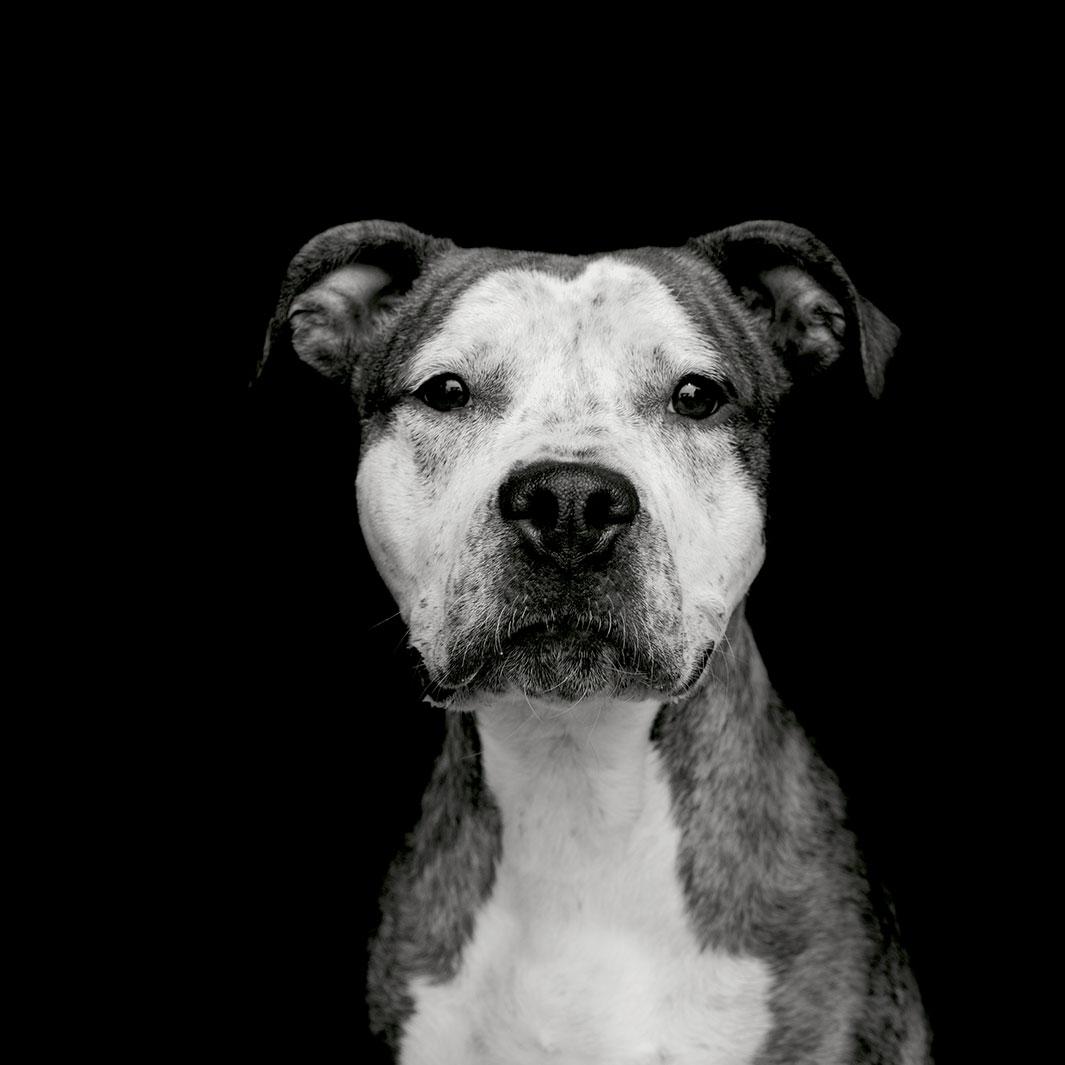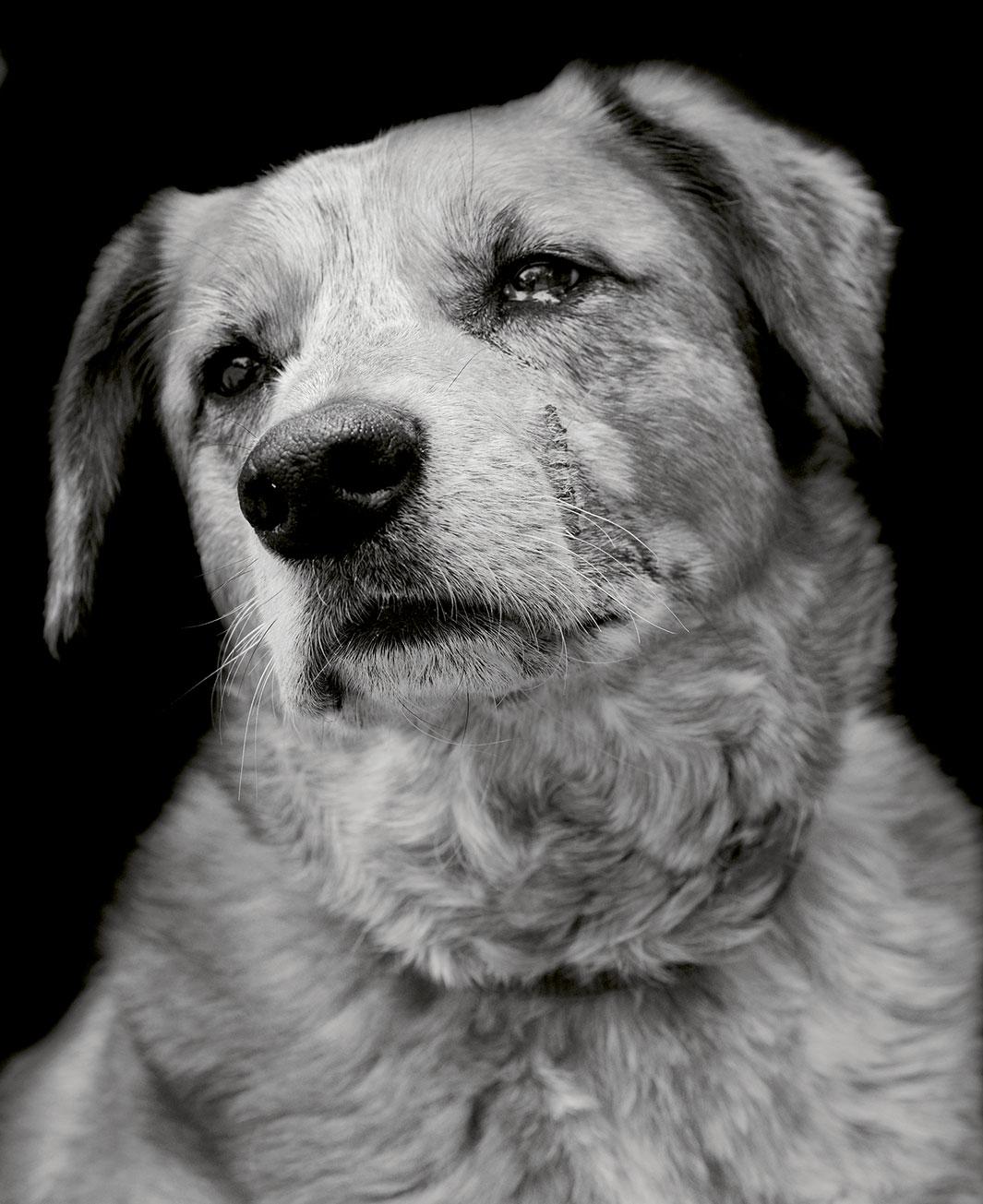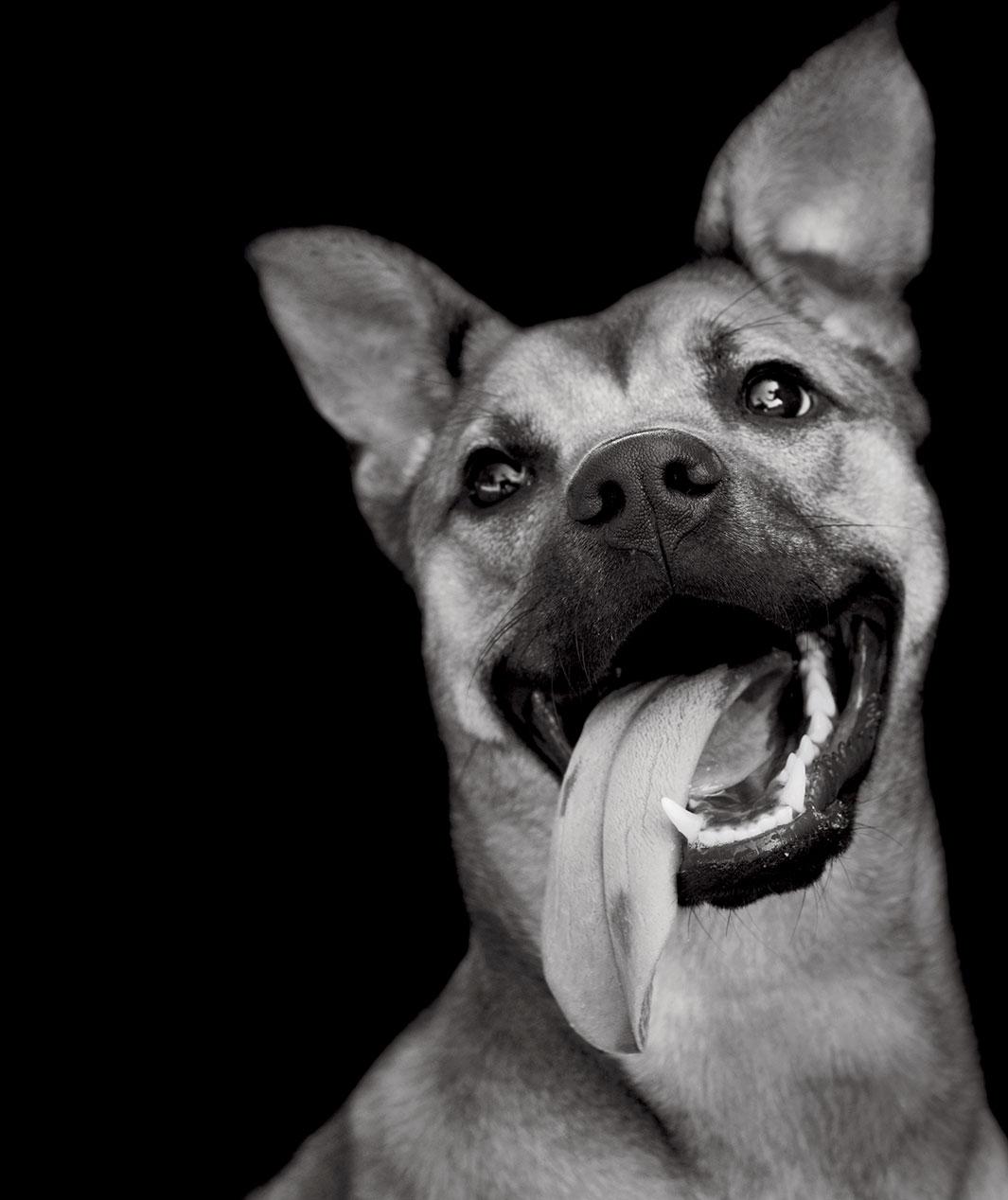 To get more information about the dogs, Scott worked with two different shelters (a private and a municipal one) and three rescue groups in Rhode Island and a breed-specific rescue (one for greyhounds) in New Hampshire to give the reader a better idea of what types of animal rescues are out there. She said working with the shelters and volunteers who helped her track and record the animals made a huge difference on the book. Her switch from a film point-and-shoot camera to a digital one coupled with her evolution as an artist also helped improve on Shelter Dogs.
"I feel I was able to capture even more moving portraits than before," she said, "I'm a lot better and more patient than when I made the first book. I was literally taking those pictures to save their lives. If I didn't take them and post them on Petfinder they wouldn't have been adopted and so the level of stress was different this time. I was able to come in as an artist and work from that perspective rather than also being responsible for the fate of the dog, and that makes a huge difference." She feels readers often don't understand the importance of volunteers in the shelters.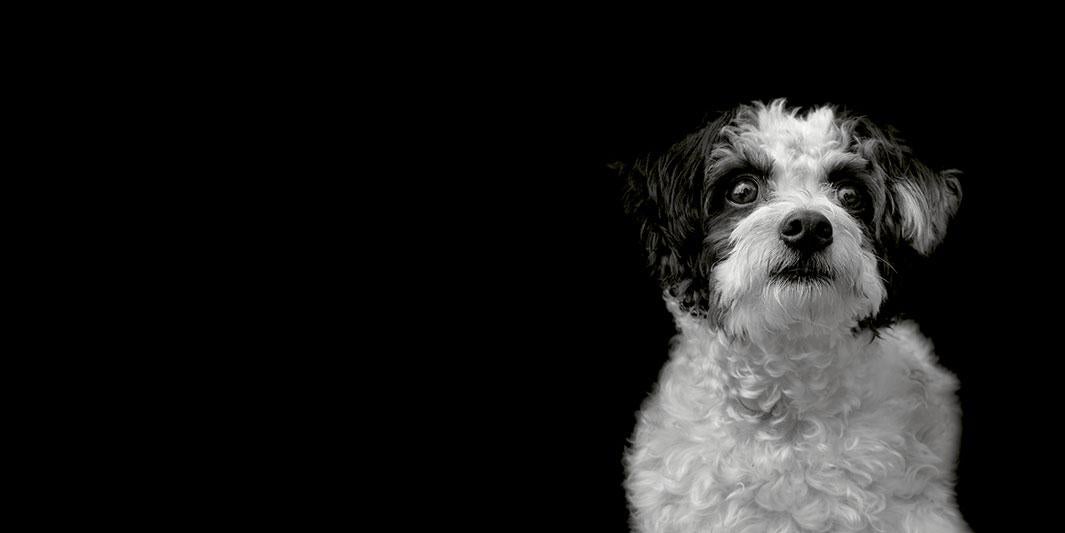 "While a dog is in a shelter the attention it gets from staff or volunteers will literally make the difference whether they live or die: If it's getting out for walks, getting training … getting a break from constant confinement … the dog stands a good chance of making it out of that situation, whereas a dog that is locked in a kennel 24 hours a day, seven days a week—that happens so much—is just going to lose its mind."
Finding Home is also a valuable resource for those looking to adopt; Scott provides a section on adoption basics and resources and how people can help out even if they can't adopt an animal.
"The one thing I want people to walk away from the book other than the message to adopt, is to understand a little better just how stressful and catastrophic life in the shelter can be for animals, particularly a dog because they're bigger, more energetic and need exercise and companionship; it really wears them down mentally."