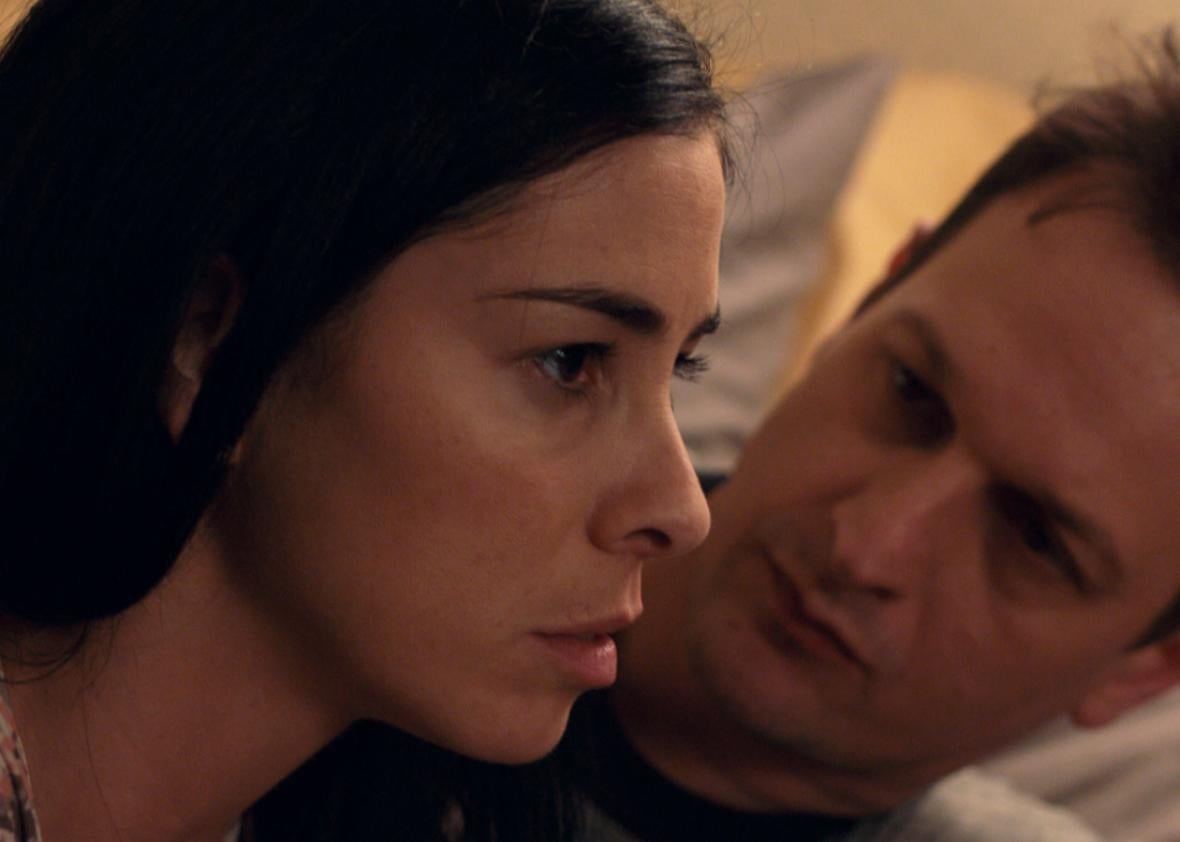 Like pumpkin décor in shopping windows on a 90-degree day, Oscar buzz comes early every year, long before the race has truly begun. And so here we are in the middle of September, and the Toronto International Film Festival has ended—which means it's time for some premature Oscar chatter.
One of the splashiest premieres at TIFF was Spotlight, the story of the Boston Globe investigative team that uncovered the Catholic Church's systemic child abuse in 2002. Vulture's Kyle Buchanan called it the "early frontrunner" of the Best Picture race. And Vanity Fair announced that it "may have won the Toronto Oscar-buzz race." Indeed, the film is set up to be a crowd and critic pleaser, with Tom McCarthy's unassuming direction and sharp writing, a dramatic procedural formula a la All the President's Men, and a solid ensemble that includes Mark Ruffalo, Rachel McAdams, and Michael Keaton.
But the real boosts from Toronto come to individual perfomances. Just last year Toronto launched the campaigns of eventual winners Eddie Redmayne and Julianna Moore, and this year several performances left Toronto audiences buzzing about their power, their skill, and their Oscar potential.  
Brie Larson, Room
Larson's already amassed critical praise for her turns in Short Term 12 and more recently, Trainwreck—but Room will be the movie that brings her name to a wide audience. As a woman held captive in a shed with her 5-year-old son, she embodies the trauma, hope, and will to be free that is required of her character, and then some. And Oscar loves a performance in which a character endures extreme traumatic conditions—see Sandra Bullock in Gravity, Reese Witherspoon in Wild, Quvenzhané Wallis in Beasts of the Southern Wild.
Jacob Tremblay, Room and Abraham Attah, Beasts of No Nation
Speaking of Quvenzhané Wallis, two more kids seem poised to join the Oscar hunt after being plucked out of anonymity to play a difficult, traumatic role. As the son of Brie Larson's character in Room, 8-year-old Tremblay wowed Toronto audiences—and charmed Toronto press. And Attah, 14, playing a  boy who is torn away from his family in wartime and recruited into a band of mercenary fighters, imbues his character with layers of warmth, sadness, and emotional turmoil that feel as though they are coming from a performer at least twice his age. (Disclosure: I am friends with the author of the novel from which Beasts is adapted.)

Eddie Redmayne and Alicia Vikander, The Danish Girl
Comparisons to Redmayne's Oscar-winning role in The Theory of Everything from last year will continue for the next few months, and only grow louder: As Lili Elbe, one of the first people to undergo gender reassignment surgery, Redmayne transforms in ways both physical and emotional. But it's Vikander's role that really stands in contrast to its counterpart in last year's Oscar darling. Far from playing the thankless role of "wife to tortured genius" that Felicity Jones portrayed alongside Redmayne last year, Vikander is really a co-lead, her emotional journey in coping with and accepting the loss of her husband as she knew him is as crucial to the story as Lili's. 
Sarah Silverman, I Smile Back
A long shot, but worth mentioning. In a year that's refreshingly abundant in strong, complex female roles to choose from, it seems unlikely that Silverman, whose name has never been subject to Oscar chatter before, will get the awards push she needs. But she's truly great as a woman suffering from mental illness while trying to keep her family together. Still, comedians going dark and dramatic have been Oscar voter catnip before—see Bill Murray in Lost in Translation and Eddie Murphy in Dreamgirls.
---