In 2008, Toni Greaves went to the Dominican Monastery of Our Lady of the Rosary in Summit, New Jersey, to document what life was like there. But she quickly discovered something much more unique than her assignment. Roughly three weeks earlier, Sister Lauren, then 21, had entered the monastery after hearing God propose to her via a song on YouTube, leaving behind a boyfriend whom she'd planned on marrying.
"It became clear she was the arc of the story," Greaves said. "It helps to be able to weave something around one person, and the fact that she has an amazing wonderful energy and she had only been there for a few weeks; from the beginning the story was clearly about her."
Greaves would return many times over the next seven years, focusing on Sister Lauren's path from layperson to nun, from her initial commitment to God in a Clothing Ceremony through her Solemn Profession. The photos appear in Greaves' new book, Radical Love, which was published this week by Chronicle Books. When Pope Francis arrived in New York City on Thursday, it was one of the books waiting for him in his room.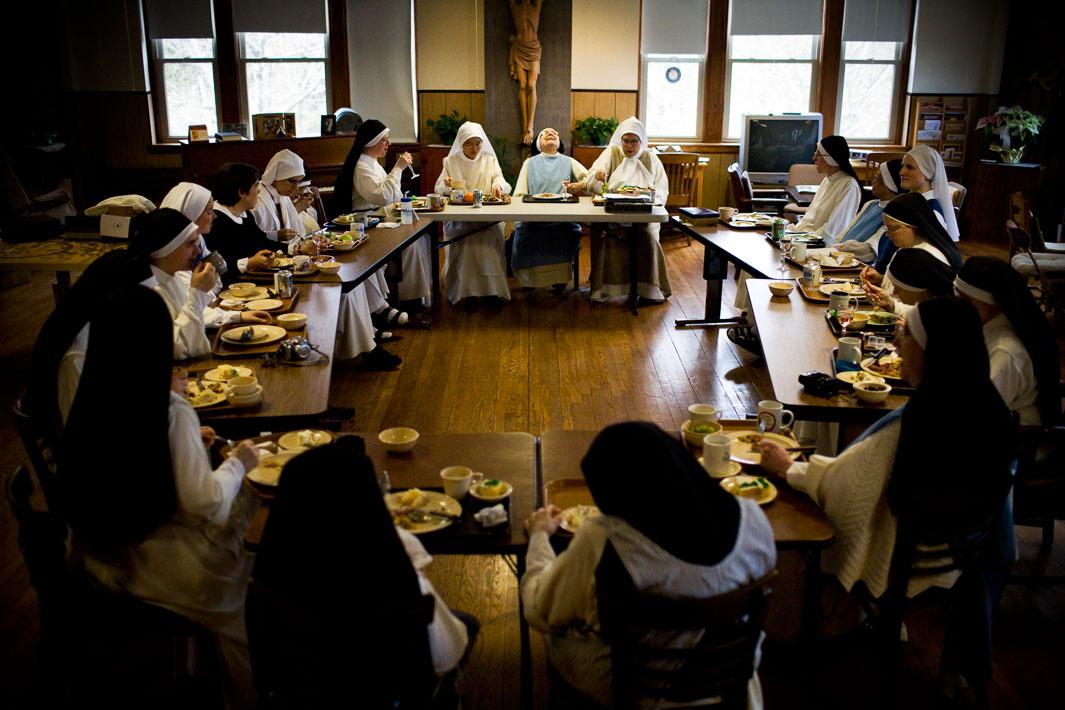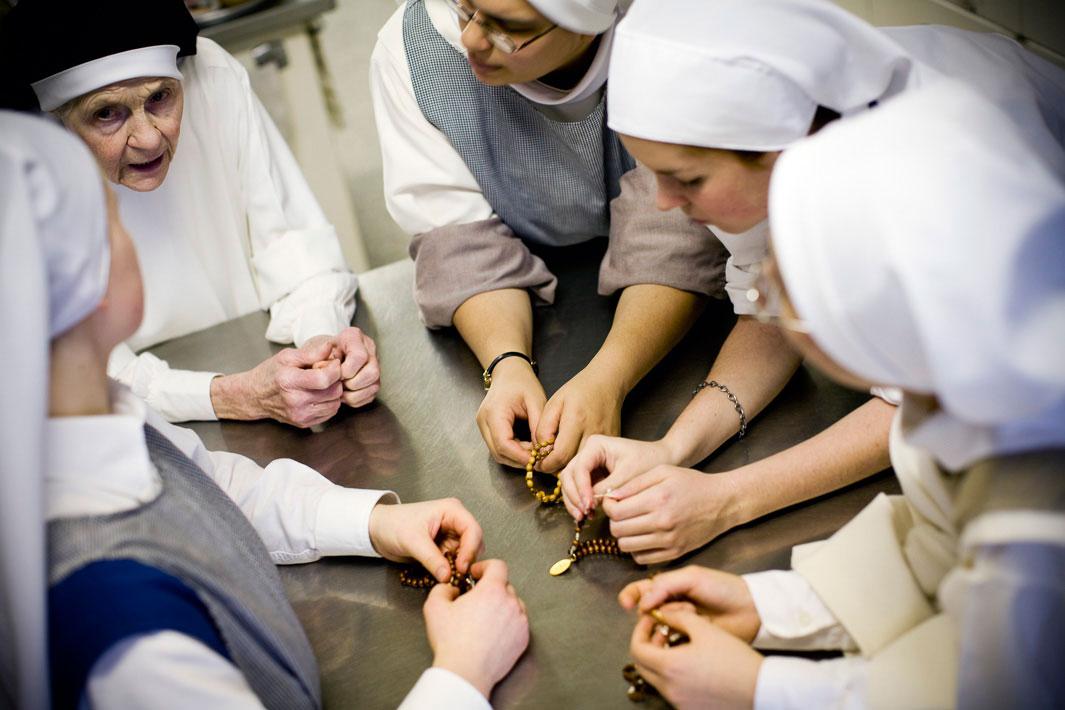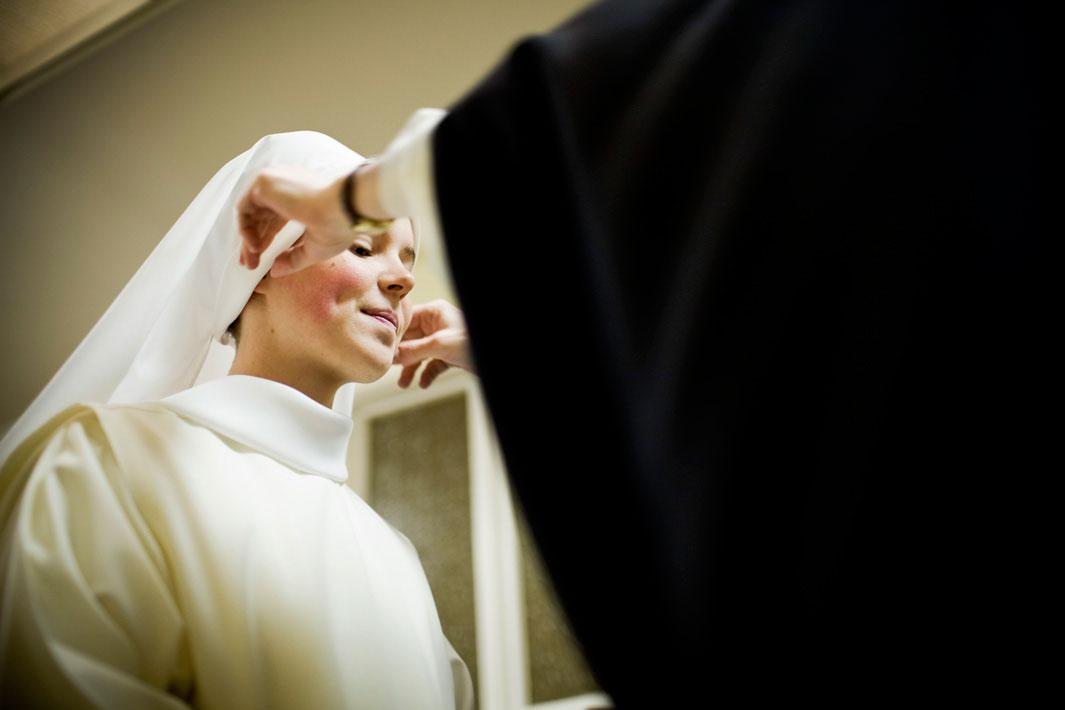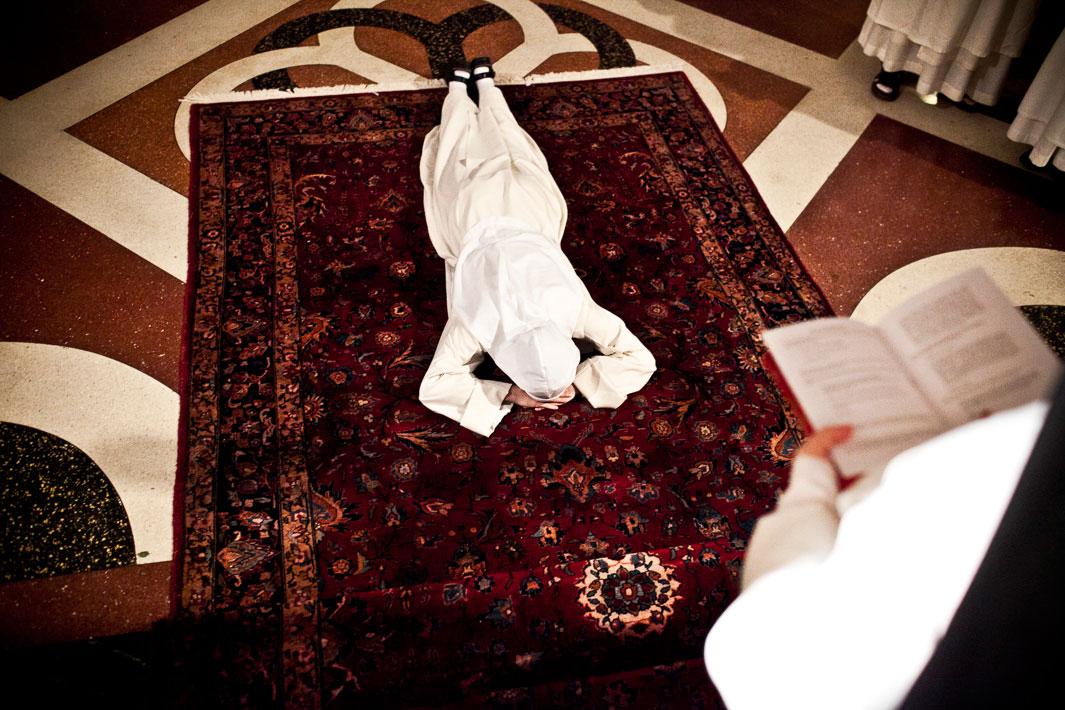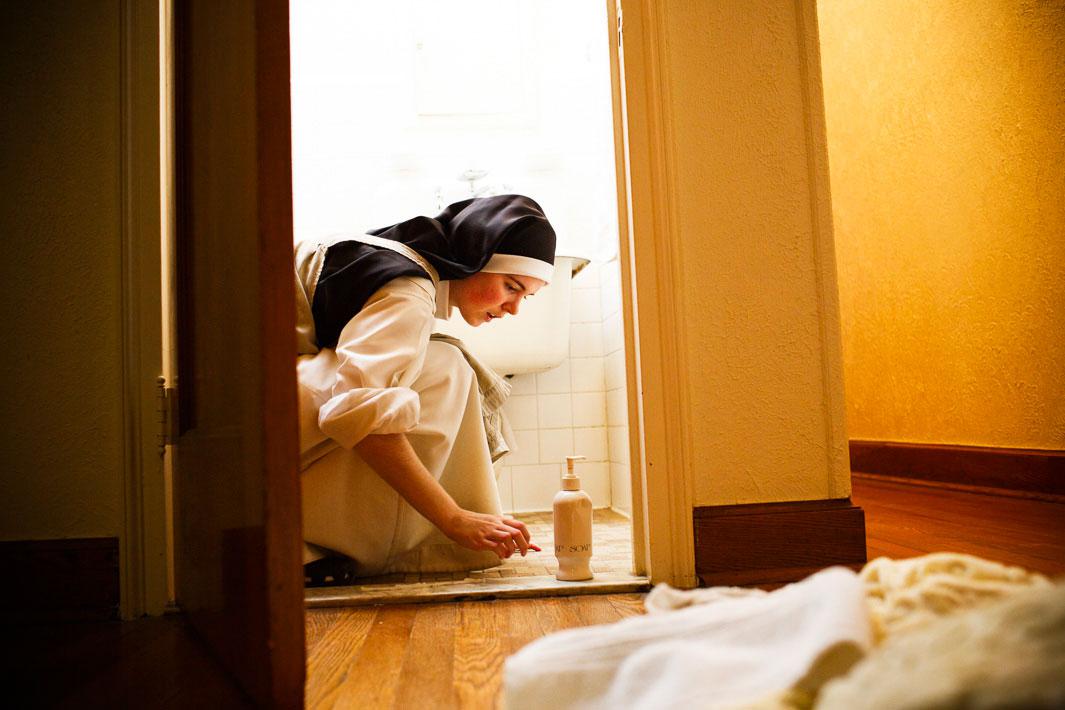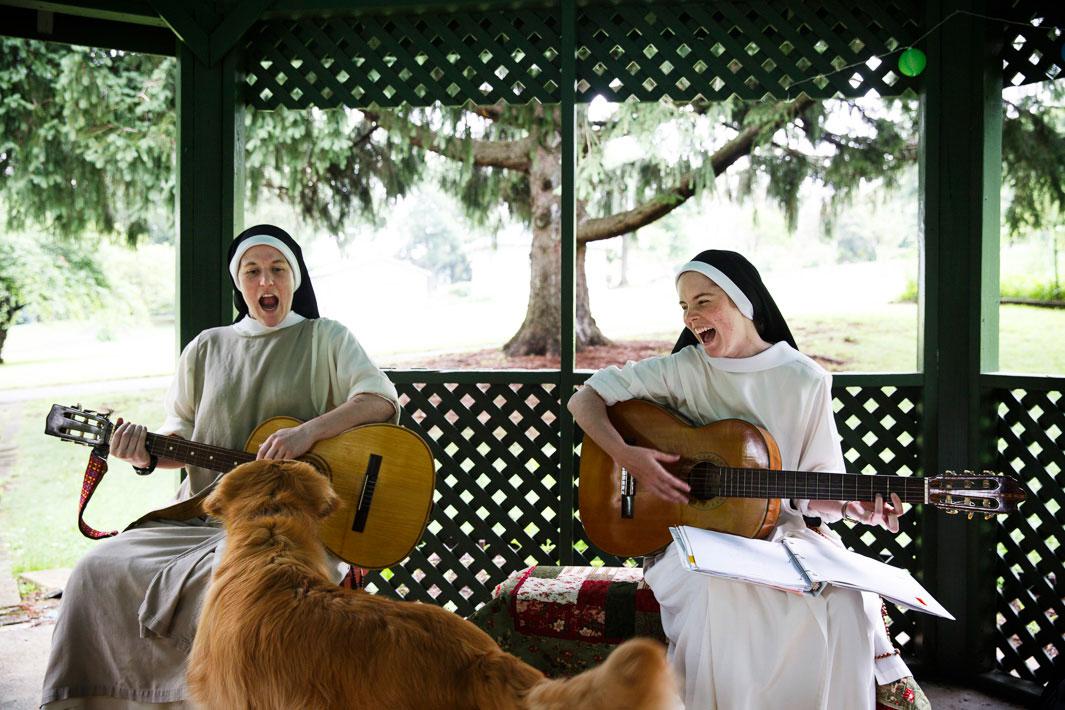 Although Greaves' family wasn't very religious, growing up, she attended Sunday school at an Anglican Church until she was 14. When her mother passed away in 2004, it brought a revived connection to questions about spirituality. "After you go through something like that in life, you question a lot of things and think about things in a different way," she said. "I became interested in who and what we are beyond our physical bodies and in the way people connect with whatever is beyond their physical form. And so I also became interested in dedicated spiritual communities since they are the most concentrated way where people try to nurture this connection."
When photographing the monastery, she was careful not to take for granted the access she was given. "I put them first and they know that I would never betray them for the images," she said. "I don't think you can be allowed to be in someone's home and then have the good intentions you convey to get access be merely a ruse. To me, that's awful."
Although the work is centered around Sister Lauren and highlights a radically different life many readers might not understand, the universality of the human experience is something Greaves hopes the images convey.

"I feel like we as human beings, we put up way too many barriers between each other for stupid reasons that make absolutely no sense, when fundamentally we are all the same deep down. One of the things I want in my photography is for people to see and understand something that is different from themselves and to be able to appreciate it in its own way; I want my photography to be a bridge to understanding."