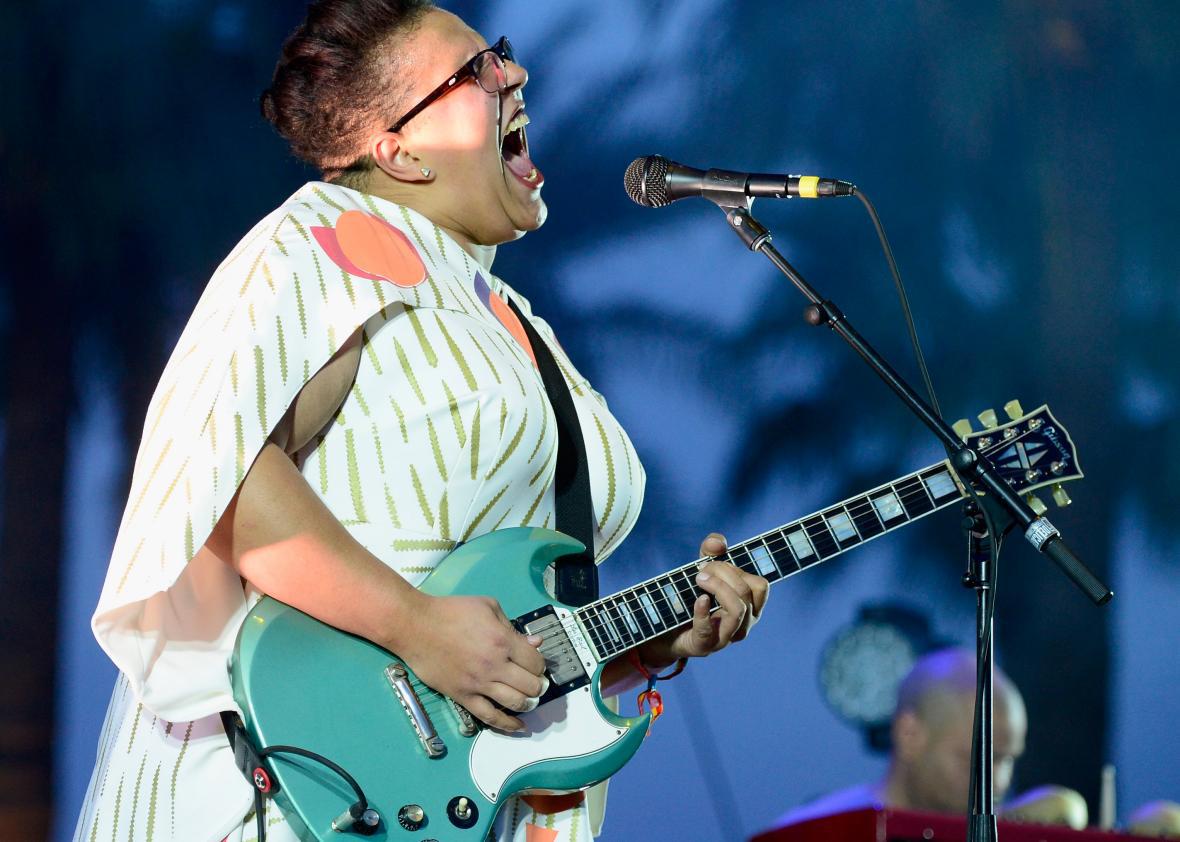 Powerhouse vocalist and guitarist Brittany Howard has been touring virtually nonstop this year as the lead singer of Alabama Shakes, but she somehow found time to record a 10-track, self-titled EP with her side project, the delightfully named Thunderbitch. The EP dropped yesterday and is streaming on the band's site.
Thunderbitch sounds a bit like Alabama Shakes' edgier cousin—Howard maintains her signature easygoing bluesy-rock style on some tracks ("Very Best Friend" and "Heavenly Feeling"), but the rest of the album sees her explore rougher lyrics and a more punk-influenced sound. Maybe the best example of this is the album's opener, "Leather Jacket," an ode to the transformative power of a cool-girl accessory. Other tracks such as "Wild Child" and "East Side Party" are energetic odes to classic rock 'n' roll, heavy on drums and wailing chords.
Thunderbitch quietly got together about three years ago. The band includes members of Nashville groups Fly Golden Eagle and Clear Plastic Masks, who go by the aliases Matt Man, B Bone, Char Man, A Man, and, best of all, ThunderMitch. Although Howard is booked to tour with Alabama Shakes through November, Thunderbitch's tour page ("Maybe someday….?") seems like an indicator of more to come. 
---