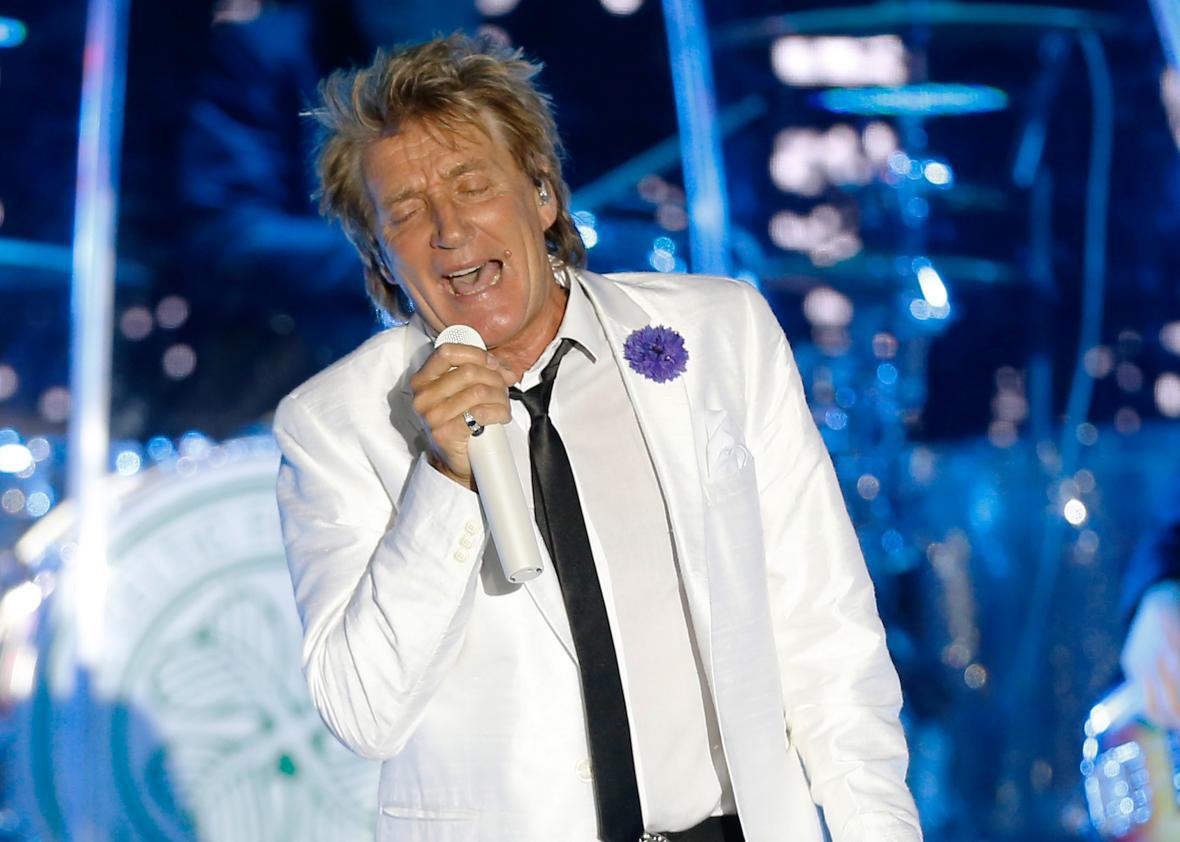 Reboots are in, and Rod Stewart knows it. He and Faces band mates Ronnie Wood and Kenney Jones reunited on Saturday in Surrey to play a one-off benefit concert for Prostate Cancer UK—Jones, who had prostate cancer in 2013, instigated the reunion. The Faces played a seven-song set that included classics like "Stay With Me," "(I Know) I'm Losing You," and "Ooh La La," of Rushmore–final-scene fame. Remarkably, their hairstyles and leather jackets looked about the same as they did in the '70s.
Prior to Saturday, all three of those original band members, plus keyboardist Ian McLagan, who passed away last year, reunited at the Brit Awards in 1993, but at that time bassist Ronnie Lane couldn't make it, and was replaced by the Rolling Stones' Bill Wyman. (Lane later died in 1997.) They'd also planned a reunion in 2012 to celebrate their induction into the Rock and Roll Hall of Fame, but Stewart was sick with the flu and couldn't make it.
After the Faces broke up in 1975, each member did his own thing for a while: Wood joined the Rolling Stones full time, Jones joined the Who, and Stewart, of course, launched an extremely successful solo career. Stewart, Wood, and Jones seem to be embracing the new era, however: All three posted to social media immediately following the gig.
---