A dream home is difficult to describe succinctly. It's an amalgam of images you've seen on Pinterest, random tutorials from the DIY Network, and tchotchkes from trips you haven't actually taken yet. Unless, of course, you've seen a Nancy Meyers movie, in which case, if summoned to visualize your ideal domicile, you simply say, "Omg. THAT." Well now, thanks to One Kings Lane, THAT can be yours—for a teeny-tiny price.
Simply put, every Nancy Meyers set is a yuppie's fever dream—whether it's the drool-worthy kitchen from Something's Gotta Give, the immaculately eclectic bedroom set of Alec Baldwin's ill-fated cybersex romp in It's Complicated, or any of her other cream-colored paradises. Meyers told Elle Décor, "I see a house as a lead character in a movie"—and it shows. Like every other aspect of her movies, Meyers pays strict attention to every last detail of her sets and what they can tell us about her plots and characters.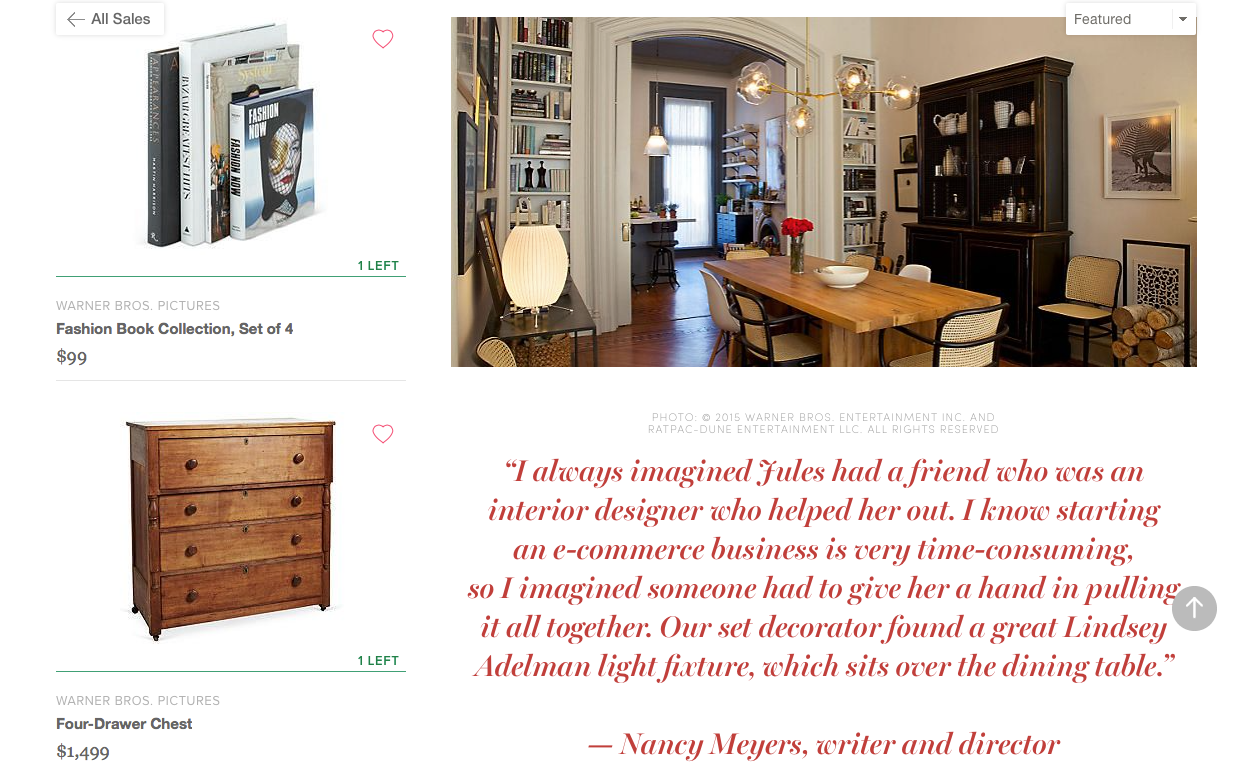 As gorgeous and evocative as they can be, one word truly unites all of Meyers' sets: Cha-ching! Her latest movie, The Intern—and its corresponding One Kings Lane collection—are no exception. In a Q&A with One Kings Lane, Meyers describes the aesthetic she was after for her female protagonist, Jules (Anne Hathaway): "We wanted Jules's place to be the home of a young family with the kinds of furniture and belongings young families might have." That roster includes: "some midcentury pieces, black-and-white photography, Moroccan rugs, and as I said before, lots of toys!" (Jules, an online-fashion executive, has a five-year-old daughter.) In case you wondered, the items listed above would run about $3,000: $1,499 for a four-drawer chest, $499 for two black-and-white photographs, and $999 for an off-white rug. Perhaps mercifully, Meyers does not recommend toys for purchase.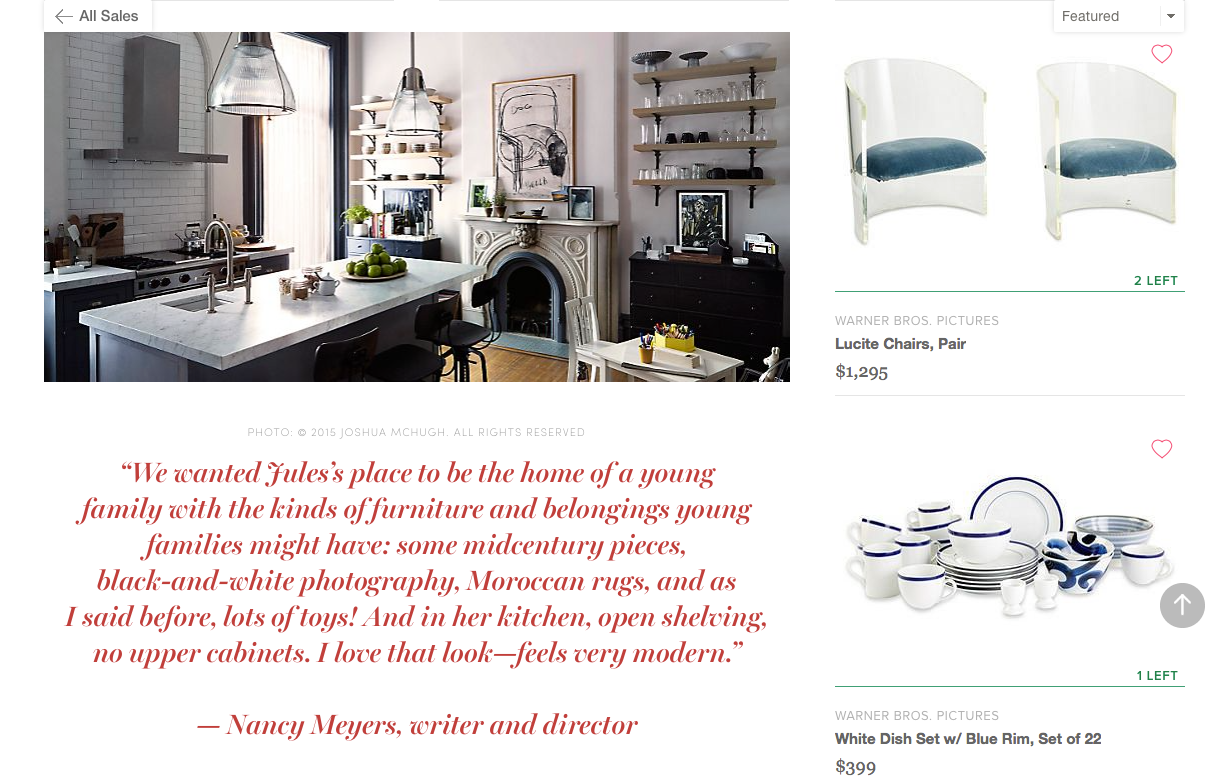 As with other intelligent, driven female characters in the Meyers oeuvre, Jules' somewhat over-the-top gorgeous space is a visible symbol of her success. Of all Hollywood directors, Meyers has perhaps best refined wish-fulfillment to a science: Old people find love again, unhappy couples happily partner-swap over Christmas, twins reunite their long-estranged parents, and it's all done in pristinely enviable settings. So don't hate; just salivate. To those who can afford to live Nancy Meyers' dream, shop away. As for me, I'm renaming my "Dream Home" Pinterest board "Nancy Meyers Land," and adding almost all of these items.