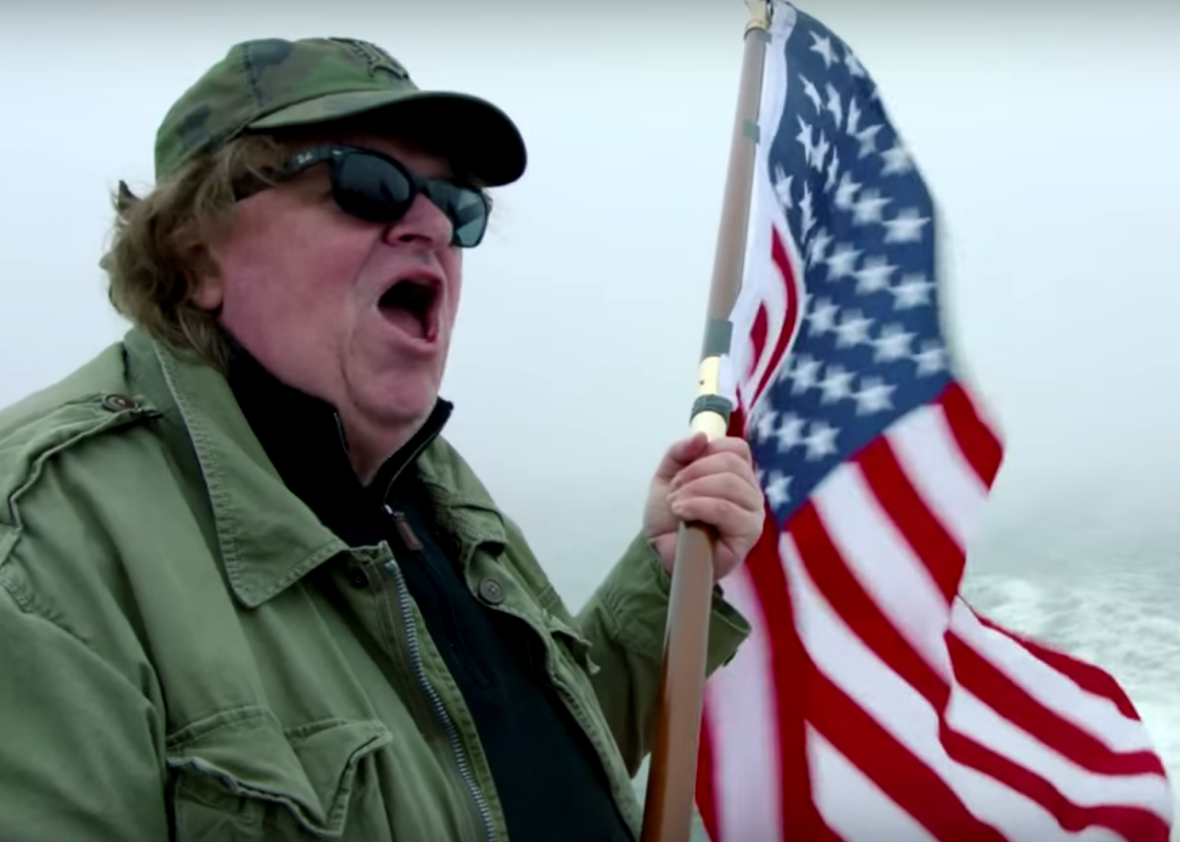 Documentarian Michael Moore (Fahrenheit 9/11, Bowling for Columbine) has made his share of stirs over the years. But in the teaser for his latest film, Where to Invade Next, which premiered Thursday at the Toronto International Film Festival, he looks downright jolly as he travels the world, learns about innovative ketchup delivery systems, and plants a flag wherever he goes. The teaser might be puckish in nature, but the movie really concerns what Moore calls our "state of perpetual war."
If the new movie comes as a surprise to you, you're not alone. Moore made the movie in secret, and managed to shoot the entire thing without a peep getting out about its contents. According to Deadline, he traveled to several countries—France, Italy, Tunisia, and Norway among them—to show examples of what we consider the "American Dream," as practiced in other countries:
"This was the no-problems, all-solutions movie," he said. "We  made a conscious decision to do a couple of things here. One was that we would not shoot a single frame of this movie in the United States of America. And we would say more about who we are in hopefully a profound and devastating way by going elsewhere, so that maybe we could examine what happened to our American souls."
The approach seems to have worked: Some early reviews are calling the movie "his best film in years" and speculating that it might be "his biggest crowdpleaser since Fahrenheit 9/11." The film will make its U.S. debut at the New York Film Festival in October.
---