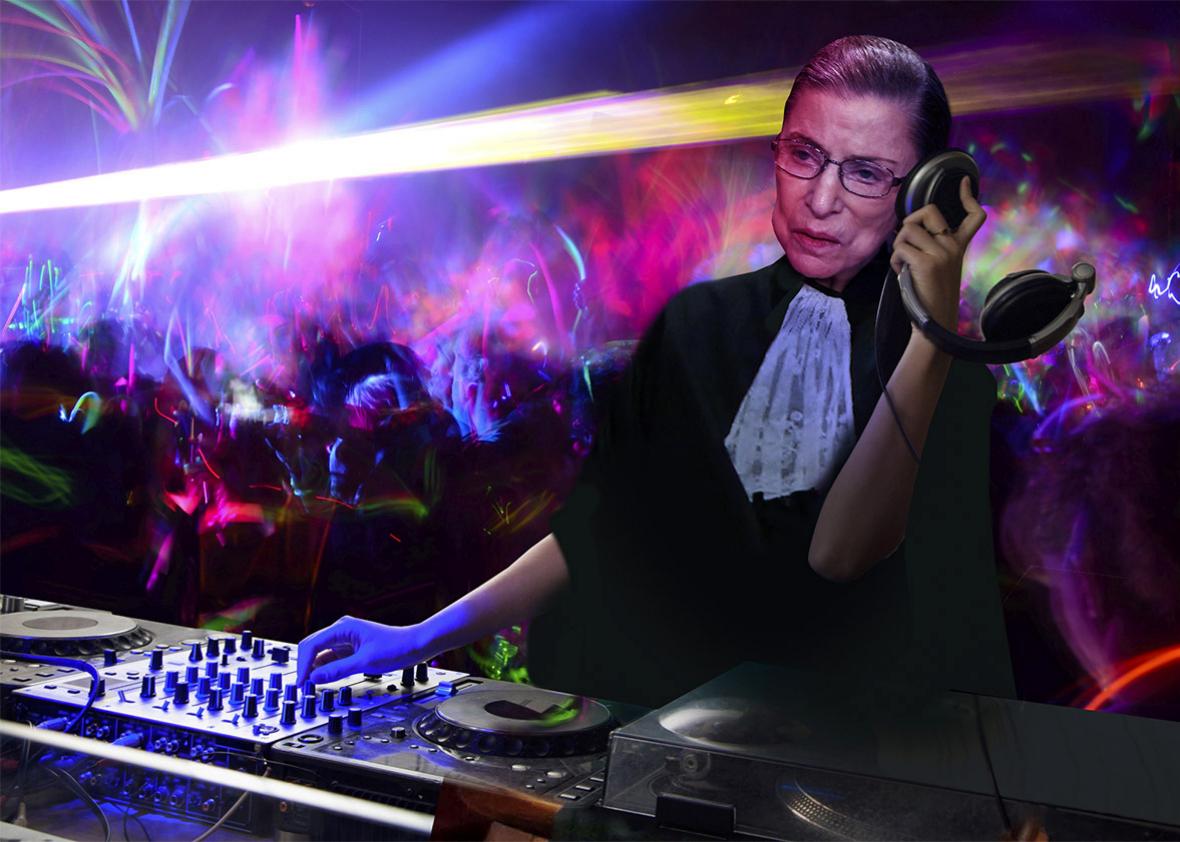 Zac Efron isn't the only star giving the DJ life a whirl this summer. The Notorious RBG, known to some as Justice Ruth Bader Ginsburg, is going to take a break from serving as Associate Justice of the Supreme Court for an afternoon to mosey on in to Chicago's WFMT to guest host a radio program.
Ginsburg will share some of her favorite tunes and then move on to a live broadcast with regular host Lisa Flynn, where they will present a program called "On Opera and the Law": Singers from the Lyric Opera of Chicago will perform a selection of legal-themed operatic excerpts selected by RBG herself. See the repertoire below, from WFMT:
–    The "Seguidilla" scene from Bizet's Carmen—Ms. Rosen and Mr. Donner as Carmen and Don José, performing a duet that is arguably opera's most famous plea bargain.
–    "Abendlich" from Wagner's Das Rheingold—The character of Wotan, on the importance of contracts (a recording).
–    "I Accept Their Verdict" from Britten's Billy Budd—Mr. Donner as Captain Vere, on the difference between law and justice.
–    Patrick De Rocher's aria from Dead Man Walking by Jake Heggie and Terrence McNally—Ms. Rosen, on the death penalty.
–    "A Paradox" from Gilbert & Sullivan's The Pirates of Penzance—Mr. Carlson, Ms. Rosen, and Mr. Guetti as Frederick, Ruth, and the Pirate King, on strict versus sensible construction.
Your move, Zane Lowe.
---