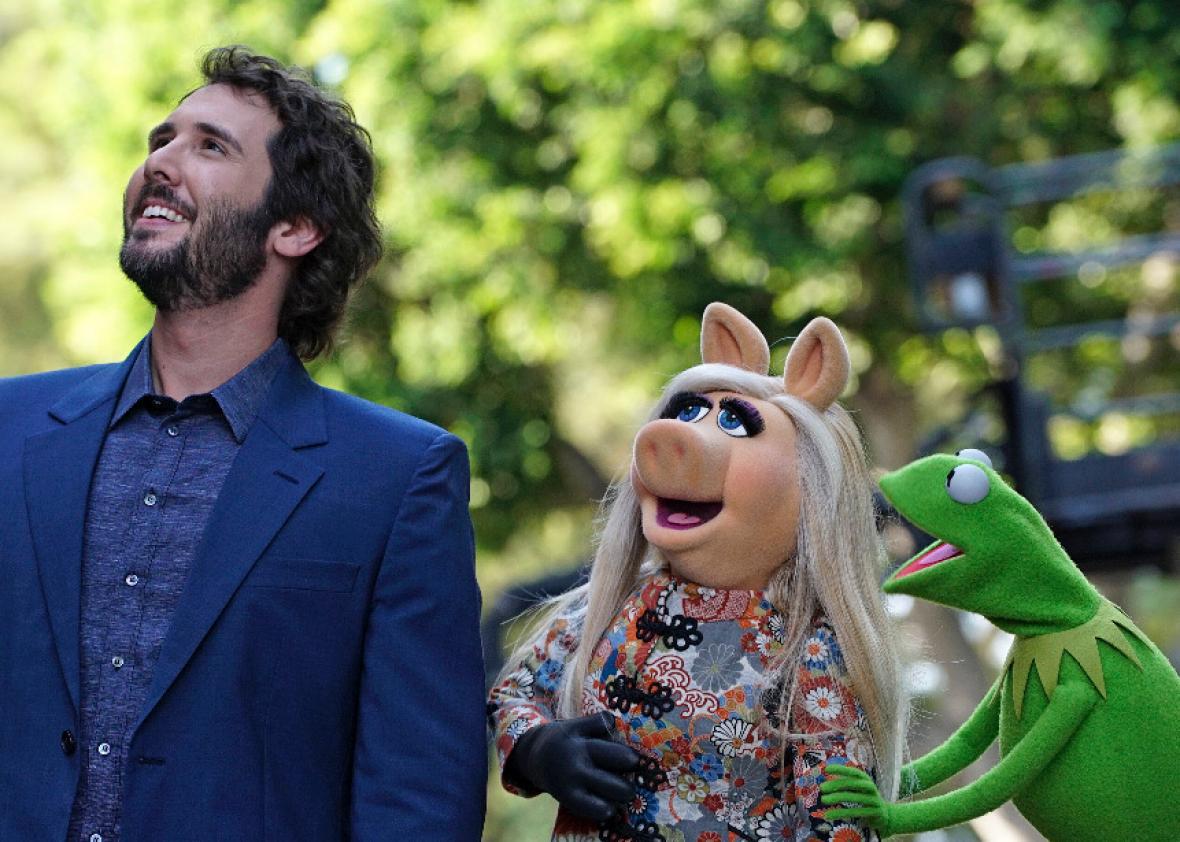 You might think the major cultural event of this week was the Emmys, the actually-good-for-once awards show that finally anointed Viola Davis and Jon Hamm with the statuettes they so richly deserved.
Or perhaps you think Empire won the week; after all, reviewing its Season 2 premiere, Willa Paskin declared it "the most important show on TV." (That makes it more important than Scream Queens, Minority Report, and The Big Bang Theory, which also premiered this week.)
But you would be wrong, for the theme of this week in culture is pigs. Think about it: Hamm, for one thing, that swine. Also, the new Muppets sitcom came to prime time and promptly ruined onetime HPIC Miss Piggy. The hip-hop-inspired soundtrack to the musical Hamilton—about the life of Alexander Hamilton, sometimes known as A. Ham—will be out Friday and is streaming now. Meanwhile overseas, Piggate reared its boarish head, and eerie parallels to Black Mirror emerged.
And finally, one brave publication raised the question of whether Shakespeare's Hamlet, who has always sounded rather porcine, was in fact fat. The verdict? According to A Slate Investigation™, yes he was! Oink.
A few more hits from this week in culture:
---