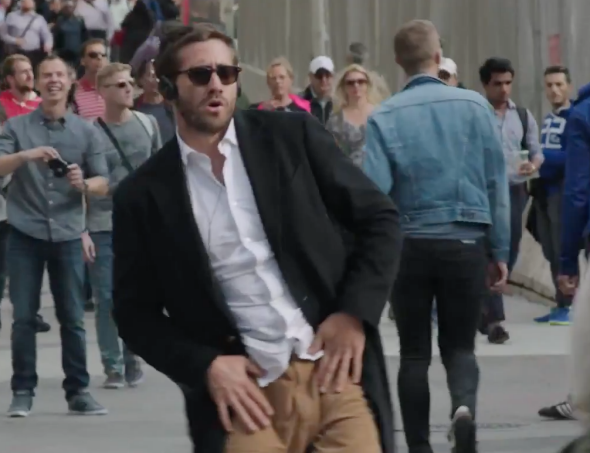 Québécois director Jean-Marc Vallée has caught Hollywood by surprise in the last couple years, with the critically acclaimed one-two punch of Dallas Buyers Club (which was nominated for Best Picture) and Wild (which wasn't nominated for Best Picture, but should have been). Those two movies also helped to revive the careers of their stars: Matthew McConaughey won Best Actor for Dallas Buyers Club, and Reese Witherspoon was nominated for Best Actress for Wild.
Now Vallée's new movie stars another actor who's trying to cement a mid-career comeback: Jake Gyllenhaal, who's fresh off his transformations into a gaunt and bug-eyed media parasite, for Nightcrawler, and a fearsome heavyweight boxer, for Southpaw.
The trailer for Demolition starts with a scenario that's relatable enough: Gyllenhaal's character is angry that a vending machine cheated him out of a bag of peanut M&Ms. But soon we realize that he, like the protagonists of Wild and Dallas Buyers Club, has just received some tragic news—his wife has died in a horrible car crash, and, also like the main characters in those movies, this will lead him on a dramatic journey of self-discovery. In this case, he's dismantling the life—and house—he'd taken for granted, piece by piece.
The movie, which co-stars Naomi Watts and Chris Cooper, is set to release on April 8, 2016. We'll see then whether Vallée might be able to bring yet another star an Oscar nomination.
---