The first round of storytelling and myth-making about the wave of American filmmaking that temporarily conquered the culture in the late 1960s and 1970s, often called the New Hollywood or the American New Wave, focused mostly on the stories of men. The Rosetta stone of this type of scholarship is Peter Biskind's Easy Riders, Raging Bulls, which elevated a dozen or so men into the pantheon of tortured geniuses, reinforcing the cult of the director who makes incredible work and leaves a trail of destruction in his path. Though Biskind interviewed plenty of women, including ex-wives and former collaborators such as Polly Platt (divorced from Peter Bogdanovich) and Marcia Lucas (divorced from George Lucas), the female experience of this era is pushed to the margins of Easy Riders, and since its publication in 1998, no nonfiction book has emerged to balance the scales—to tell the story of this period in a way in which the many women who were involved are protagonists rather than secondary players. The sexism of the era (which is not that different from the sexism of our era, to be fair) kept many women from defining themselves on their own terms, as their own personalities and creative talents, apart from the work they did in service of movies credited to men. There were few female filmmakers, producers, or actresses in the 1970s who were famous enough on their own terms and who had the biographer's dream combination possessed by someone like Francis Ford Coppola: a body of work encompassing historical importance and fascinating failure, and a force-of-nature personality to match.
But there was an agent. With his new book Can I Go Now?, Brian Kellow follows up his 2011 biography of film critic iconoclast Pauline Kael by telling the story of Sue Mengers, "the first enormously successful female agent in the movie industry." As the representative for many of the major players of the day (including stars Barbra Streisand, Gene Hackman, Elliott Gould, Candice Bergen, and Michael Caine, plus directors Bogdanovich and William Friedkin), Mengers helped to define a new concept of Hollywood stardom for a new, post-studio system era. Mengers also set a new standard for female power in the workplace, with a brash, inimitable style that mixed sweet talk and harassment, employing "feminine wiles" more often than not as a weapon. She was a chain smoker of both joints and Gauloises who violated Hollywood's unwritten rules about health and presentation, serving macaroni and cheese and meatloaf at her star-studded parties and turning her need to drape her increasingly ample frame in caftans into a style signature. (Mengers client Dyan Cannon immortalized the look in a loving send-up of Sue in the 1973 film The Last of Sheila.) She loved stealing other agents' clients, and she spoke in ALL CAPS before that was a thing. She was best friends with legendary Paramount chief Robert Evans, and considered herself a surrogate sister to client Streisand. She was the right woman at the right time—until suddenly she wasn't.
Mengers was the German-born only child of Jews who got off the continent just in time, immigrating to New York in 1938 when Susanne, as she was then called, was 5. The family settled in Utica, New York, where the little girl took elocution lessons to erase her German accent. Struggling financially, Mengers' parents fought a lot, and when Sue was 14, her father George checked into a Manhattan hotel room and swallowed a bottle of barbiturates. Kellow pegs her father's suicide as the defining moment in Sue Mengers' life, in that "it triggered in her an unexamined, and at times sadistic, anger. … From now on, sometimes consciously, often not, she used anger as her own personal weapon, her own defense."
Sue needed to be on the defense, because now she was left alone with her textbook overly critical Jewish mother. Ruth Mengers and her daughter moved to the Bronx, and teenage Sue started studying acting with Betty Cashman at Carnegie Hall. Ruth openly disparaged Sue's dreams of being a star, recommending that she instead get a nice, safe job as a secretary until she could find a husband. She also, Sue felt, undermined her in subtle ways, like feeding her junk food when Ruth knew her daughter's chief challenge in her chosen field was maintaining her weight.
Ruth's disapproval haunted Sue and motivated her; Mengers often behaved as though she didn't care what anyone else thought about her, but part of her was always striving for her mother's approval. Though she didn't like to talk about her past, and Ruth was often relegated to the background of Sue's glamorous Hollywood life, the daughter never severed ties with her mother. In fact, in a sense, she replicated their dynamic in many of her business dealings. One day she'd be slamming doors and shouting expletives at some colleague or rival; the next day she'd be on the phone purring "Honeeeeey … " as if nothing had happened. Sue's love for her mother outlasted any and every abuse, and Mengers likewise expected the people she abused (including her friends, whom she was liable to greet with comments like, "What the hell did you do with your face?") to love her enough to come back for more.
Eventually, Sue took her mother's advice, becoming first a receptionist at MCA, then a secretary at the New York theatrical agency Baum and Newborn, before finally jumping to the same position at William Morris. These administrative jobs—where many young women's careers were expected to begin and end—would become the stepping stones to Sue Mengers' career as an agent, thanks to her own drive and work ethic. She made herself ubiquitous on the New York theater and cocktail party scenes and had an uncanny knack for seizing the right opportunity at the right time.
Kellow uses Rona Jaffe's The Best of Everything and Helen Gurley Brown's Sex and the Single Girl to contextualize how Mengers' work and social worlds responded to a girl like her—a girl with both professional and sexual ambitions who didn't mind mixing the two. Plucked from the secretarial desk and promoted to "full-fledged agent" in 1962, Sue, according to Kellow, became determined to "sleep with the most powerful and successful men she could get her hands on." Kellow retells a famous story that had Mengers chasing Seven Year Itch star Tom Ewell around town, trying to convince him that he should leave his current agent for her. When Ewell asked Mengers what she could do for him that his present agent was not doing, Mengers reportedly responded, "Fuck David Merrick!" Kellow considers this possible urban legend at face value, positing that Mengers may have actually slept with the Tony-winning producer because she was so influenced by Helen Gurley Brown's recommendation that young professional woman consider men not as an endgame, but as a tool to get what they really wanted. Kellow doesn't seem to consider the more interesting point: Whether Mengers had sex with Merrick (and really, who cares one way or another?)—whether the proclamation that she'd sleep with a producer to get her client a job was joke, bluff, or overshare—the line made certain that her presence was unforgettable.
This talent of Sue's would become all the more important as she transitioned from being primarily a Broadway agent to being primarily a Hollywood agent in her mid-30s. Mengers knew her rare position in a world in which so many women were considered by men to be either arm-candy empty vessels or untouchable goddesses of great talent … or simply invisible. Of course Sue Mengers was not going to stand for invisibility, but though blonde and glamorous in her self-presentation, "she could not conform to Hollywood standards of beauty," as Kellow puts it, because "she was simply a bit too zaftig." Trying to wield a kind of power that had previously been reserved for men, and knowing she wasn't going to be able to rely on doors being opened by men who saw her as a sexual object, Mengers developed a new trick: She brazenly foregrounded her womanhood and sexuality as a tool of disarmament. This book is full of anecdotes like this one from actress Polly Bergen, then the wife of Mengers' boss, Freddie Fields: "She would be sitting in her chair behind her desk with both legs on the desk spread apart, and these short miniskirts on. That's the way she did business, and she made people love her. 'Love' isn't the right word. She made people fascinated with her."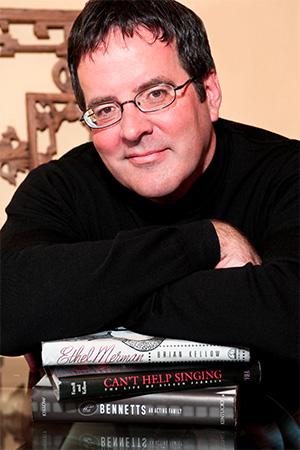 It's often said that nobody realized the '60s were really happening until they were almost over, so it's fitting that Kellow's book seems to transition rather suddenly from the New York of Merrick, Jaffe, and Gurley Brown to a Hollywood where major (counter)cultural shifts were already in progress. Mengers' move to Beverly Hills in 1968 was predated, and instigated, by the emergence of a new Hollywood sensibility, represented by status quo–defying blockbusters like Bonnie and Clyde and The Graduate. The major studios had fallen into disarray, and the talents that would define the next decade—Warren Beatty, Dustin Hoffman, directors Bogdanovich, Coppola, and Friedkin—were just beginning to emerge.
Mengers reached the peak of her power in the 1970s, and she did it in no small part thanks to her ability to straddle the line between the old Hollywood and the new. This decade, occupying the middle third of Kellow's book, is where many of Mengers' fascinating contradictions emerge. She was a key figure in the newness-oriented '70s filmmaking wave who didn't waste her time representing people who weren't already famous. She became known for her spectacular parties, which young, hip guests such as Michael Caine and Ali MacGraw would attend for the promise of meeting a legend like Bette Davis. Many of them stuck around to dip into the silver bowls full of cocaine and joints that Mengers always made sure were fully stocked. (If nothing else, those bowls accommodated her own prodigious intake.)
At the Hollywood agency CMA (later called ICM after a merger), Mengers also did pioneering work in the art of packaging—the ultimate dressing-up of old Hollywood policy for a new era. Packaging is like casting, except that it goes beyond actors: An agent like Sue would start with a "property" (maybe a client's script, or maybe a book or just an idea) and get one star or director she represented firmly attached. Then she'd fill in the remaining major acting and behind-the-camera roles with other clients. So when Mike Nichols, a Mengers client hot off The Graduate, needed two actresses to star in Carnal Knowledge, he ended up casting Candice Bergen (a Mengers client and close friend) and Ann-Margret (a Mengers client whom Sue strategically seated next to Nichols at one of her dinner parties). Essentially, this replicates the way that studio heads had once assembled movies from their rosters of actors and directors, but the power had shifted. It was no longer middle-aged male moguls pushing around chess pieces inside their studio fiefdoms; now it was a foul-mouthed, pothead Jewess, calling the shots from behind rose-tinted glasses with her legs spread up on her desk.
Mengers was able to get away with more than another woman might have in her position because no one was sure what to make of her. The most eye-opening quote comes from actor Ryan O'Neal, who describes his first impression of one of the most powerful agents in Hollywood thusly: "No one I wanted to sleep with, but there was something intriguing about her." From the evidence Kellow compiles, it becomes clear that the era of Mengers' greatest success occupied a short window between a time when women in the workplace were treated solely as sexual objects and a time when political correctness pushed certain kinds of spontaneous gendered responses under the surface. Superagent Mike Medavoy remembers an incident around 1972 when Mengers came into his office to criticize him, and an angry Medavoy yelled, "You fat cow, get out of my office!" Mengers' response goes unreported.
Kellow lays out his research diplomatically, letting quotes like Medavoy's and O'Neal's hang in the air without comment. Not everything needs to be editorialized, but sometimes I longed for more passion and point of view in the writing. This is a book that more than comprehensively details what it was like to be in a room with Sue Mengers, what it was like to be her friend, what it was like to be a client she worked hard for and a client she didn't. But what did it feel like to be Sue Mengers, and to be seen by these people in these ways? Sometimes I wanted Kellow to get mad on behalf of his subject or, seeing how she was prone to hurt other people and herself, get mad at her.
On the other hand, maybe Kellow learned a lesson from Mengers' own missteps in exposing her emotional life in her work. The fulcrum of Can I Go Now?'s version of Mengers' life story is her relationship with the woman she long considered her most important client and close friend, Barbra Streisand. Mengers put that friendship on the line in 1980 by agitating to have Streisand replace another actress in the lead role of All Night Long, a film Mengers had packaged around her own husband, Jean-Claude Tramont, as the director. Tramont had largely put his own ambitions aside for years to play Sue's house-husband, and Mengers thought the only way to guarantee that his big shot was a success would be to use Streisand to stack the deck. This didn't go well (the movie was a mismarketed disappointment), and shortly after the film's release in 1981, Streisand fired Mengers—and in doing so, broke Sue's heart. Thanks in part to interviews Kellow conducted with members of Mengers' inner circle, including Streisand (a real get, given Streisand's historic protectiveness over her own history), Can I Go Now? is most potent and cohesive in its final 100 pages, as Kellow details the long, slow fallout of All Night Long, followed by Mengers' brief attempt at retirement, followed by a failed comeback.
Mengers returned to agenting in the late '80s—but in a blockbuster era ruled by young men with MBAs, the age of a dope-smoking yenta who fixed up her clients with one another over comfort food had passed. Stripped of the position she had earned and relished, Mengers lost her sense of self. It's in detailing the saga of All Night Long and its aftermath that Kellow tells us the most about who Mengers really was, how she saw herself in the world, and what she valued. The story of how a strong woman steamrolled through the Hollywood glass ceiling is an important one, but what makes Can I Go Now? worth reading is its careful chronicling of what happens after the glass shatters, and that woman has to figure out how to stay on top without revealing her wounds.
—
Can I Go Now? The Life of Sue Mengers, Hollywood's First Superagent by Brian Kellow. Viking.
See all the pieces in the Slate Book Review.
Sign up for the Slate Book Review monthly newsletter.