Black Mass, the self-proclaimed "true story" of infamous Boston gangster James "Whitey" Bulger and the Winter Hill Gang, hit theaters on Friday Sept. 18. The grisly two-hour film chronicles Bulger's meteoric rise through the ranks of the Boston underworld thanks to his partnership with corrupt FBI agents John Connolly and John Morris. Although Kevin Weeks, who served as Bulger's personal bodyguard from 1978 to 1994, has criticized the film for what he perceives as its mischaracterization of Bulger and Flemmi, overall its plot is pretty true to the facts. Based on my consulting with journalist T.J. English's biography Where the Bodies Were Buried: Whitey Bulger and the World That Made Him, Dick Lehr and Gerard O'Neill's book Black Mass (on which the movie was based), Weeks' own book Brutal, and the reporting of The Boston Globe and Boston.com, it seems as though director Seth Cooper and screenwriters Mark Mallouk and Jez Butterworth were fairly loyal to history in their portrayal of Bulger—with a few notable exceptions.
The early life of James "Whitey" Bulger (Johnny Depp)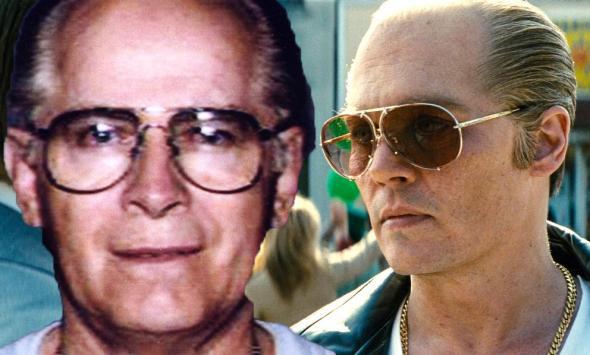 Black Mass picks up just after Bulger's release from nine years in prison. Just as in the movie, he served time in Alcatraz—in addition to Atlanta Penitentiary, Leavenworth Federal Penitentiary, and Lewisburg Federal Penitentiary. He was released in 1965, and in 1972, after the rival Mullen gang destroyed most of the Killeen gang, the two sides called a truce and joined forces, which is how Bulger first became an influential Boston crime boss.
Early in the film, Bulger also wins the lottery, which really did happen … sort of. In 1991, a man named Michael Linskey bought the winning lottery ticket for $14.3 million from a liquor store owned by Bulger. Linskey, Linskey's brother, Bulger, and Kevin Weeks signed an agreement to split the winnings. Later, a U.S. attorney accused Bulger of faking the lottery win to launder stolen money.
Stephen Flemmi (Rory Cochrane)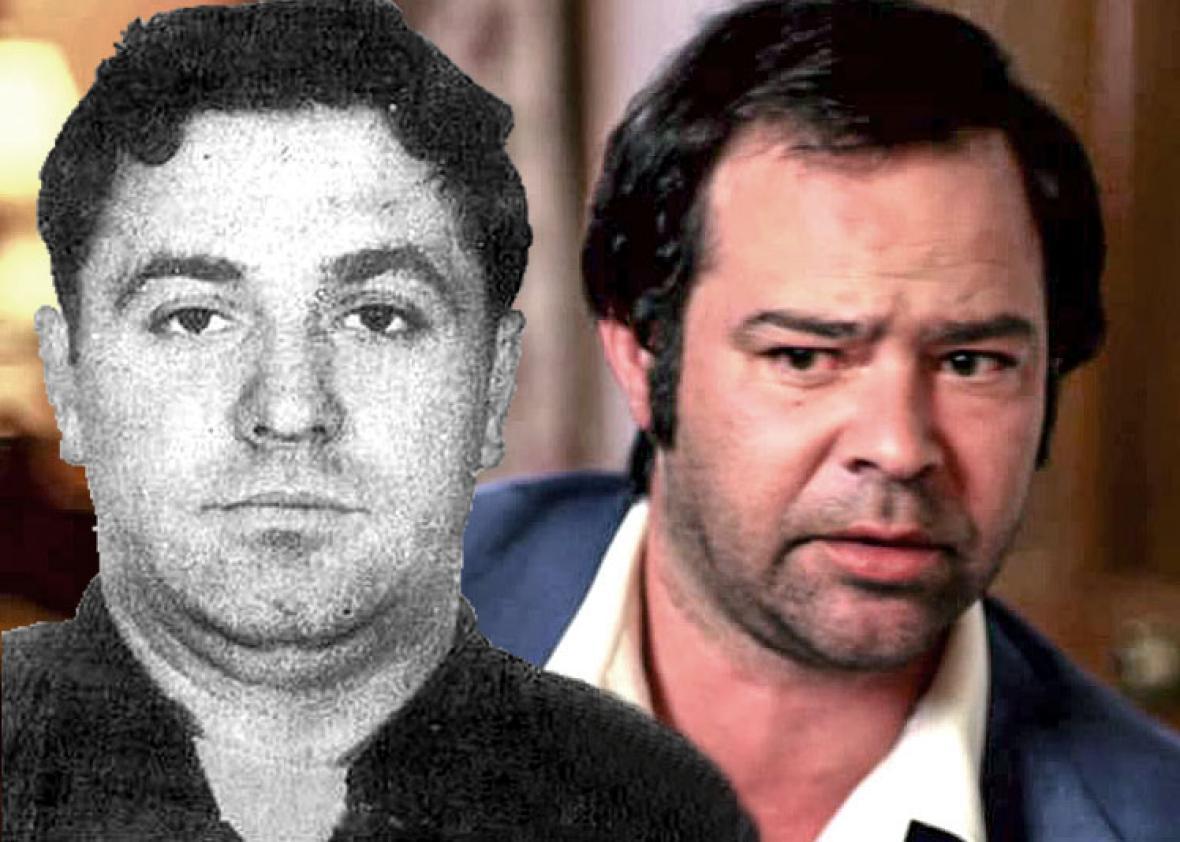 Black Mass makes a big deal out of Bulger telling Flemmi that he's an FBI informant. He picks the right moment, breaks the news gently, and talks Flemmi into seeing things his way. In reality, Flemmi was the first to join the proverbial dark side; he became an FBI informant in 1965, almost a decade before Bulger. The 1977 Boston Globe article—seen in the movie with Bulger on the cover—was actually about both Bulger's and Flemmi's roles as informants.
In Brutal, Weeks speculates that it's more likely Flemmi betrayed Bulger to the FBI, which is why he was forced to cooperate in the first place. Weeks also says that Connolly met with him to show him Bulger's informant file. In that meeting, according to Weeks, Connolly said that most of the tips (90 percent) came from Flemmi.
John Connolly (Joel Edgerton)

As in Black Mass, John Connolly grew up tagging along with Billy and in awe of Whitey, the tough teen who ran with the Shamrocks gang. And as alluded to in the movie, Whitey also once stepped in and broke up a fight between Connolly and an older boy, for which Connolly was forever grateful. 

Later, Connolly was the officer who persuaded Bulger to sign on as an informant, and this really did make him a star with the FBI. During his time at the bureau, Connolly falsified many of Bulger's reports—he copied information from other informants (mostly Flemmi) and pasted it into Bulger's file to ensure he remained a Top Echelon Informant. He retired from the FBI in 1990, after which the FBI had a clean slate to go after Bulger and Flemmi, eventually leading to their arrest on racketeering and extortion charges in 1995. Connolly's corruption came to light during a series of court hearings after Flemmi disputed the racketeering charges against him, and in 2002 Connolly was convicted of racketeering and lying to the FBI. In 2008, Connolly was convicted of second-degree murder for leaking information to Bulger that led to the 1982 killing of former World Jai Alai owner John Callahan. (The conviction was overturned in 2014 and then reinstated in 2015.)
Interestingly, John Connolly wasn't the first to try to recruit Bulger as an informant; the FBI originally approached Bulger in 1971. Special Agent Dennis Cordon was assigned to recruit Bulger, but he failed to win Bulger's trust, and the deal didn't go through.
William M. "Billy" Bulger (Benedict Cumberbatch)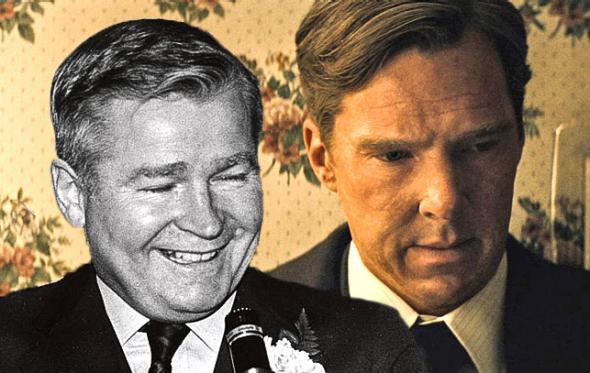 The film offers an accurate picture of Whitey's relationship with his younger brother, Billy—well, aside from, perhaps, his accent. Mostly, Billy seems to have stuck to a "Don't ask, don't tell" policy with his brother, as in the movie. The film does choose to leave out Whitey's second younger brother, John "Jackie" Bulger, who was born four years after Billy in 1938. A retired Massachusetts court clerk, John Bulger was sentenced to six months in prison in 2003 for thwarting police efforts to catch his crimelord brother.
John Morris (David Harbour)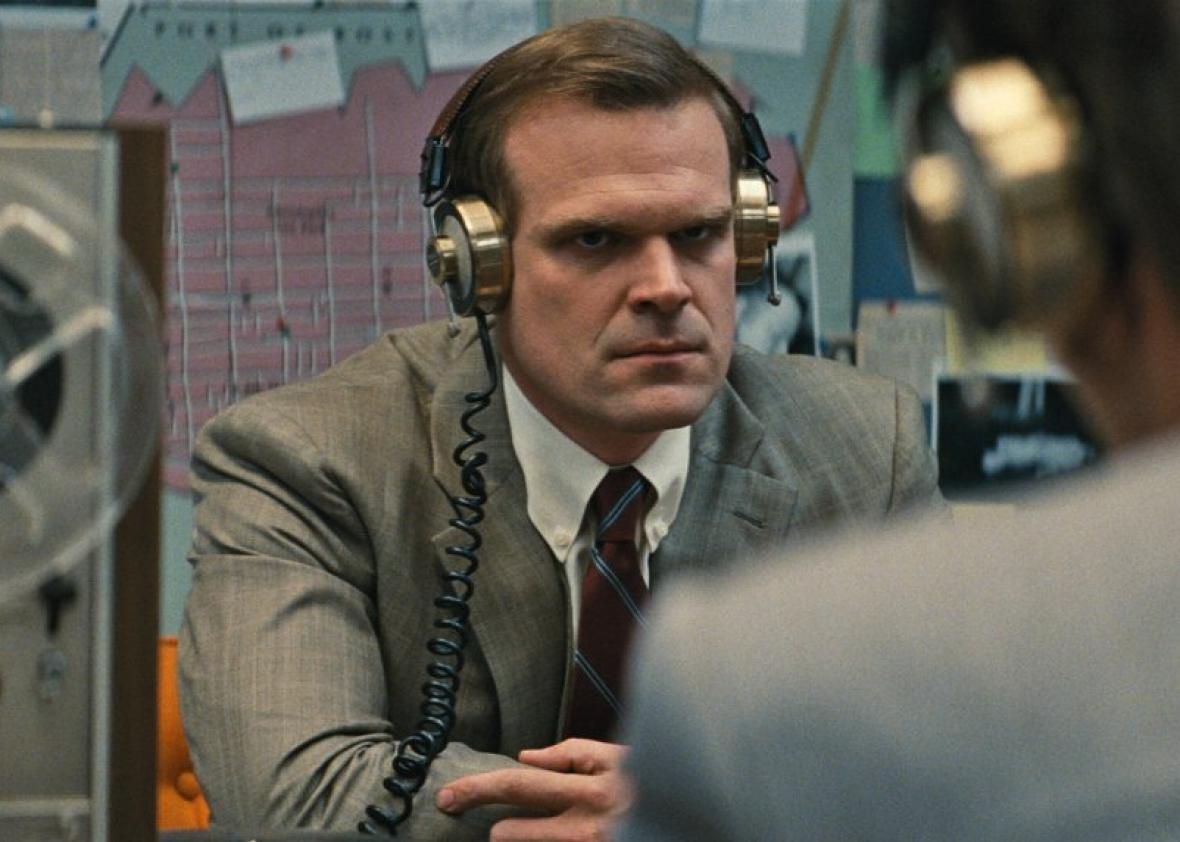 In the film, John Morris, Connolly's supervisor, comes off as a remorseful moralist and the "good cop" to Connolly's bad one. But based on Where the Bodies Were Buried, Morris was just as corrupt as Connolly, if not more so. Far from being uncomfortable around Bulger and Flemmi as he's depicted in the movie, Morris had them over for dinner numerous times, cooked for them, and was delighted when Connolly told him how much the gangsters liked him. Morris loved fine wine, and Bulger made sure he always had bottles on hand. He accepted cash and gifts, and at one point he had Bulger and Connolly buy his mistress a plane ticket.
Lindsey Cyr (Dakota Johnson) and Whitey's other girlfriends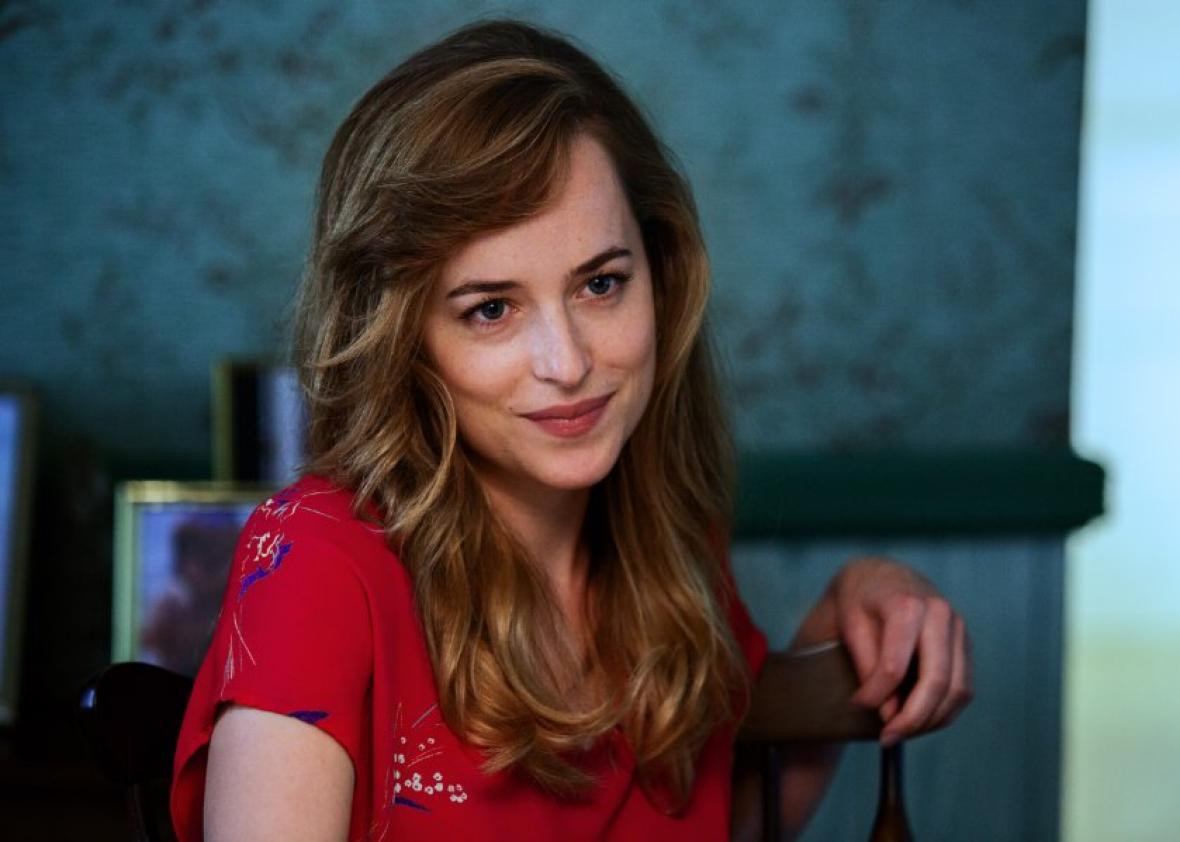 When it comes to Bulger's relationships with women, Black Mass focuses on his ties to Lindsey Cyr, a waitress and former model. The two met when Cyr was 22 and were together for 12 years, during which time they had a son named Douglas Glenn Cyr. Douglas did indeed tragically die of Reye's Syndrome in 1973 (much earlier than the movie portrays) after a severe allergic reaction to aspirin, and Bulger and Cyr split after his death.
The movie chooses to leave out the two other women with whom Bulger lived for much of his life after Cyr. Bulger got together with Theresa Stanley, a divorcée with four children, in 1966, and in 1976 he bought Stanley a house. At the same time, Bulger was also dating Catherine Greig, who was 24 when they met—a 22-year age gap. Bulger had killed two of her brothers-in-law, but she either didn't know or didn't care. For years, Bulger kept Greig in an apartment in Quincy and would eat dinner at Stanley's house and then leave to spend the night with Greig.

When Connolly warned Bulger of his impending arrest, he took Stanley with him, but after two months on the road, Stanley told Bulger she'd had enough and wanted to go home. Bulger dropped her in the parking lot of a Chili's and went to pick up Greig, with whom he spent the next 16 years. When Bulger was finally captured in 2011, Greig was sentenced to eight years in prison and is still serving time. On Tuesday, she was indicted again for refusing to testify before a grand jury about whether others helped Whitey while he was on the run.

The Roger Wheeler hit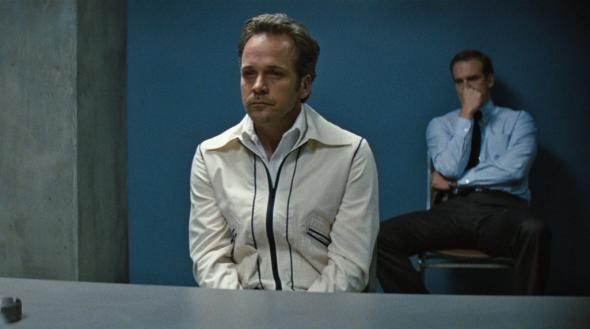 The basic facts of this hit, which would eventually bring down the Winter Hill Gang, are accurately portrayed in the movie. But according to T.J. English, it was former World Jai Alai owner John Callahan, and not Bulger—whose chilling line, "Would his widow sell?" is a memorable moment in the film—who proposed the hit on Wheeler. And instead of a basic parking lot gun-down, Wheeler's murder was carefully planned by ex-FBI agent and World Jai Alai head of security H. Paul Rico, hitman John Martorano, and longtime Winter Hill associate Joe McDonald. That said, his actual death happened pretty much as the movie depicts, minus McDonald.
It's also true that Callahan suggested Brian Halloran to kill Wheeler, but that Bulger and Flemmi didn't trust him to do the job. Halloran's eventual murder unfolds in the movie as it did in real life. But the film leads us to believe that John Callahan was killed at a nightclub in Florida, when in fact he died in an airport parking lot. Martorano, who was a friend of Callahan's, didn't want him dead, but Bulger decided it was necessary. So Martorano called Callahan, told him they needed to meet in Florida, and picked him up at the airport in Fort Lauderdale. Once Callahan had climbed into the front seat of the car, Martorano shot him in the back of the head.