Women are everywhere in the blockbuster new NWA biopic Straight Outta Compton, but our glimpses of the film's female characters are snapshots at best. They appear with little introduction, and often depart with similar abruptness, leaving you to wonder what ever happened to them. So who were the real-life women of Straight Outta Compton? Below, we fill in the gaps.
Verna Griffin
Dr. Dre's mother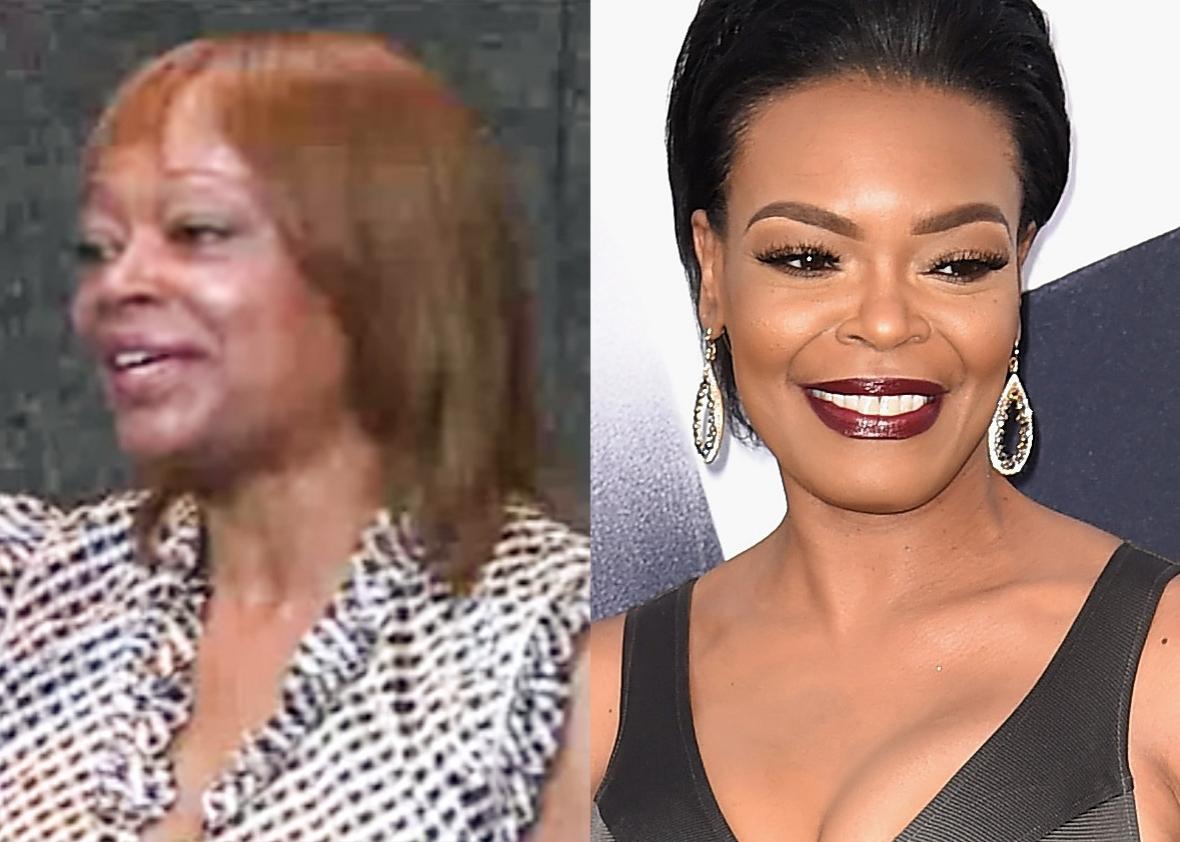 In the film: Verna (Lisa Renee Pitts) confronts her son after he misses a job interview to focus on his music, telling him that everyone told her she had him too young. After the quarrel, he leaves home to crash on friends' couches. Later, she comforts Dre after the death of his brother, Tyree, assuring Dre it wasn't his fault.
In real life: Griffin had just turned 16 when she had Dre. She and his father, Theodore Young, were both aspiring singers. According to Dr. Dre: The Biography, she quit her group, the Four Aces, when she got pregnant. Griffin and Young divorced when Dre was a young child. Griffin worked full time, and emphasized to her children the importance of hard work and discipline. Griffin endured several abusive relationships throughout her life, and she lost three sons—the first to illness when he was two months old, the second when he was only a day old, and the third, Tyree, to gang violence at age 21—as she recounts in her memoir, Long Road Outta Compton.
Cassandra Joy Greene
Dr. Dre's teenage girlfriend and the mother of his first child
In the film: In the film, Cassandra has been renamed "Lavetta" (Aeriél Miranda). She lives with Dre's aunt, but she eventually leaves him because he is constantly in the studio.
In real life: Greene was 16 when she and Dr. Dre (then 17) had a son, who grew up to be aspiring rapper Curtis "Hood Surgeon" Young. Greene and Dre's relationship ended shortly after Young was born, as it does in the movie. Greene went on to date and then marry another man, Andre Weeks, who apparently had a conflicted relationship with Young's parentage: According to Young, during a heated moment, Weeks blurted out, "Nigga I ain't your dad! You wanna know who your real daddy is? Your real daddy is Dr. Dre." But Weeks didn't want Young to meet his biological father, saying, "I'm his dad, there ain't no reason for him to meet him." Young did not meet Dre until he was 20, after Greene and Weeks divorced.
Tomica Woods-Wright
Eazy-E's wife, producer on Straight Outta Compton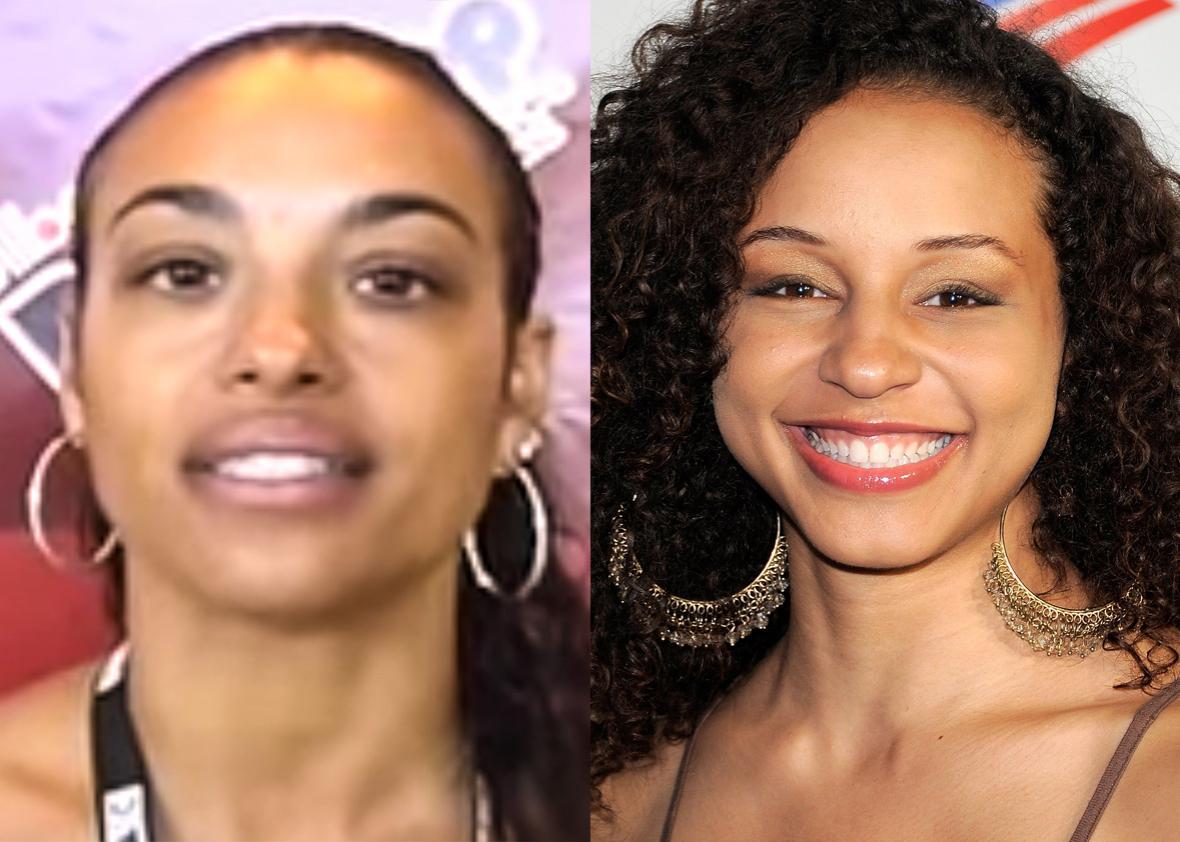 In the film: Tomica (Carra Patterson) examines Eazy-E's paperwork with his manager Jerry Heller, and is instrumental in freeing him from Heller's influence. She also remains by his side as he dies of AIDS, although she is horrified by the diagnosis because she's pregnant.
In real life: Woods-Wright was uninterested in Eazy-E the first couple of times she met him informally. But as she got to know the person behind the persona, things started to click. As in the movie, Woods-Wright recalls helping Eazy-E cope with his struggles running Ruthless Records and dealing with the "leeches" behind the scenes.
Both Woods-Wright and her daughter tested negative for HIV. For all the heroism her character shows in the movie, the real-life Woods-Wright is not without her detractors—some of whom have gone so far as to come up with elaborate conspiracy theories about her role in Eazy-E's death.
Kimberly Woodruff
Ice Cube's wife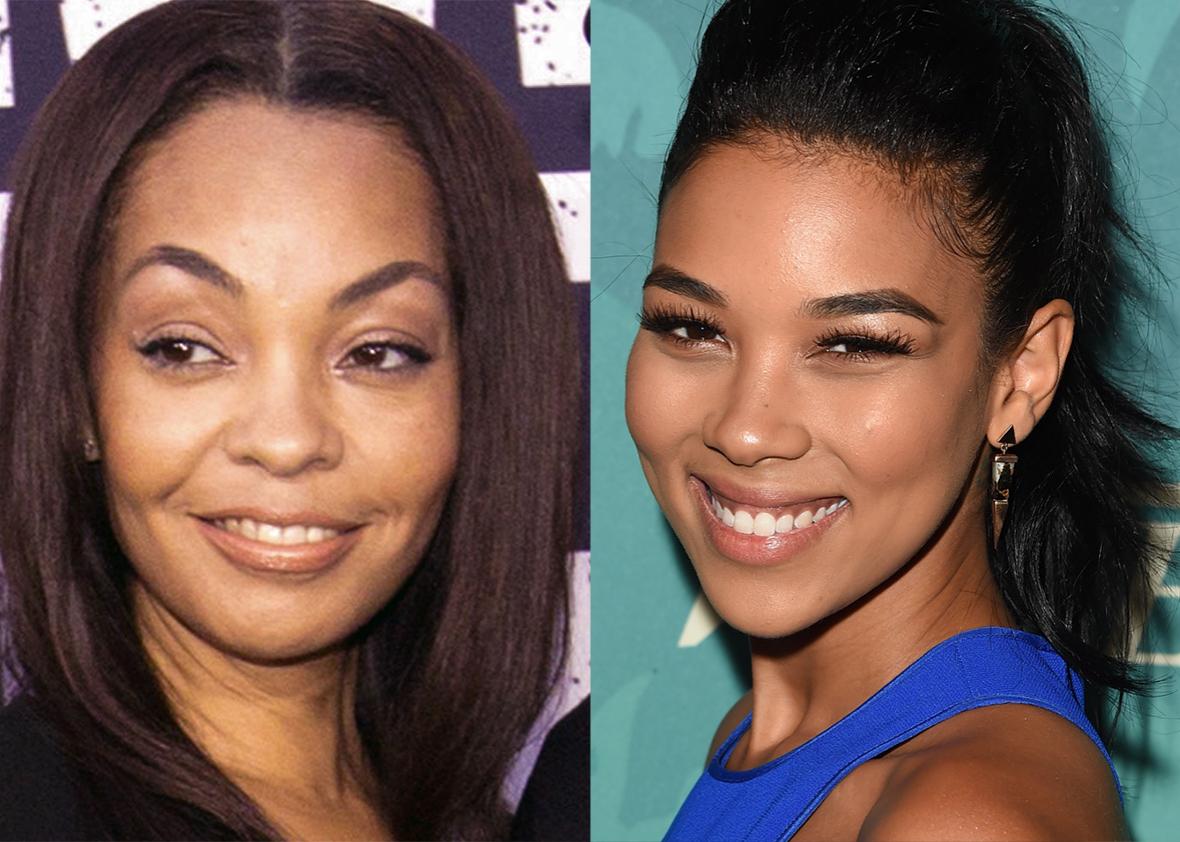 In the film: In the film, Kim (Alexandra Shipp) appears without much explanation, showing up with Cube for his contentious meetings with his label.
In real life: Woodruff and Ice Cube have four children—three sons and a daughter— including O'Shea Jackson Jr., who plays Cube in the film. Not much is known about Woodruff's life outside her marriage to Cube, but the couple are still together today.
Dee Barnes
Former host of Pump It Up!
In the film: She's not in it. 
Real life: Dre's infamous 1991 assault on Barnes, a former host of the Fox hip-hop show Pump It Up!, is not featured in the movie, which is a huge omission. Director F. Gary Gray said Barnes' story didn't make it into the movie because with such a long story, they had to choose only things that "serve the narrative."
Dre's assault on Barnes was allegedly in retaliation for a segment from the rap video show Pump It Up! The segment spliced together footage of members of NWA dissing their former groupmate Ice Cube with separate interview footage of Cube himself bad-mouthing them. According to a statement from Barnes, when she ran into Dre at a release party a few months after the segment ran, he brutalized her.
According to a statement issued by Barnes, Dre picked her up and "began slamming her face and the right side of her body repeatedly against a wall near the stairway" as his bodyguard held off the crowd. After Dre tried to throw her down the stairs and failed, he began kicking her in the ribs and hands. She escaped and ran into the women's restroom. Dre followed her and "grabbed her from behind by the hair and proceeded to punch her in the back of the head." Finally, Dre and his bodyguard ran from the building.
Soon after, both MC Ren and Eazy-E expressed their approval, saying, "bitch deserved it" and "Yeah, bitch had it coming," respectively.
In Rolling Stone's recent cover story, Dre addressed the accusations that he assaulted both Barnes and Michel'le, a former girlfriend, saying, "I made some fucking horrible mistakes in my life … I was young, fucking stupid. I would say all the allegations aren't true—some of them are. Those are some of the things that I would like to take back … and there's no way in hell that I will ever make another mistake like that again." Meanwhile, Dee Barnes has responded to the movie in Gawker, saying she thinks producers were right not to depict the incident, but wrong to ignore it entirely:
The truth is too ugly for a general audience. I didn't want to see a depiction of me getting beat up, just like I didn't want to see a depiction of Dre beating up Michel'le … But what should have been addressed is that it occurred. When I was sitting there in the theater, and the movie's timeline skipped by my attack without a glance, I was like, "Uhhh, what happened?" Like many of the women that knew and worked with N.W.A., I found myself a casualty of Straight Outta Compton's revisionist history.
Barnes also notes that the movie fails to depict several other female rappers and producers who worked with N.W.A. in real life, like Yo Yo, Jewell, the Lady of Rage, Tairrie B, and Michel'le.
Michel'le
R&B singer who had a son with Dre and married Suge Knight
In the film: She's also not in it.
In real life: Young was previously married to NBA player Sedale Threatt. One of the letters Dre sent her during their courtship has since become Internet famous. The two married in 1996, and they are still together. They have two children, Truice and Truly.
Nicole Young (Nicole Threatt)
Dr. Dre's wife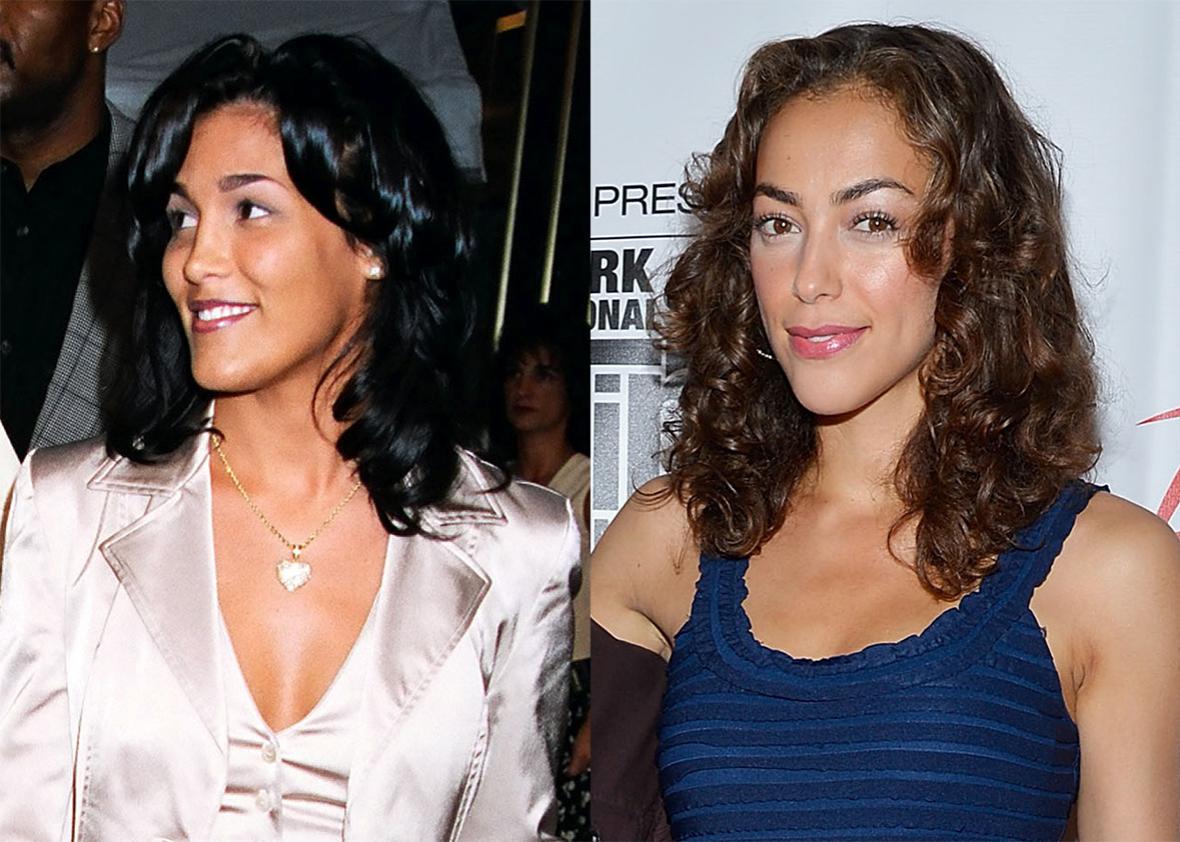 In the film: Dr. Dre meets Nicole (Elena Goode) at one of Eazy-E's wild parties, although she is leaving. (The implication is that she is not a party girl.) The two date, with Nicole telling Dre at one point that they need to slow down because her son is her world.