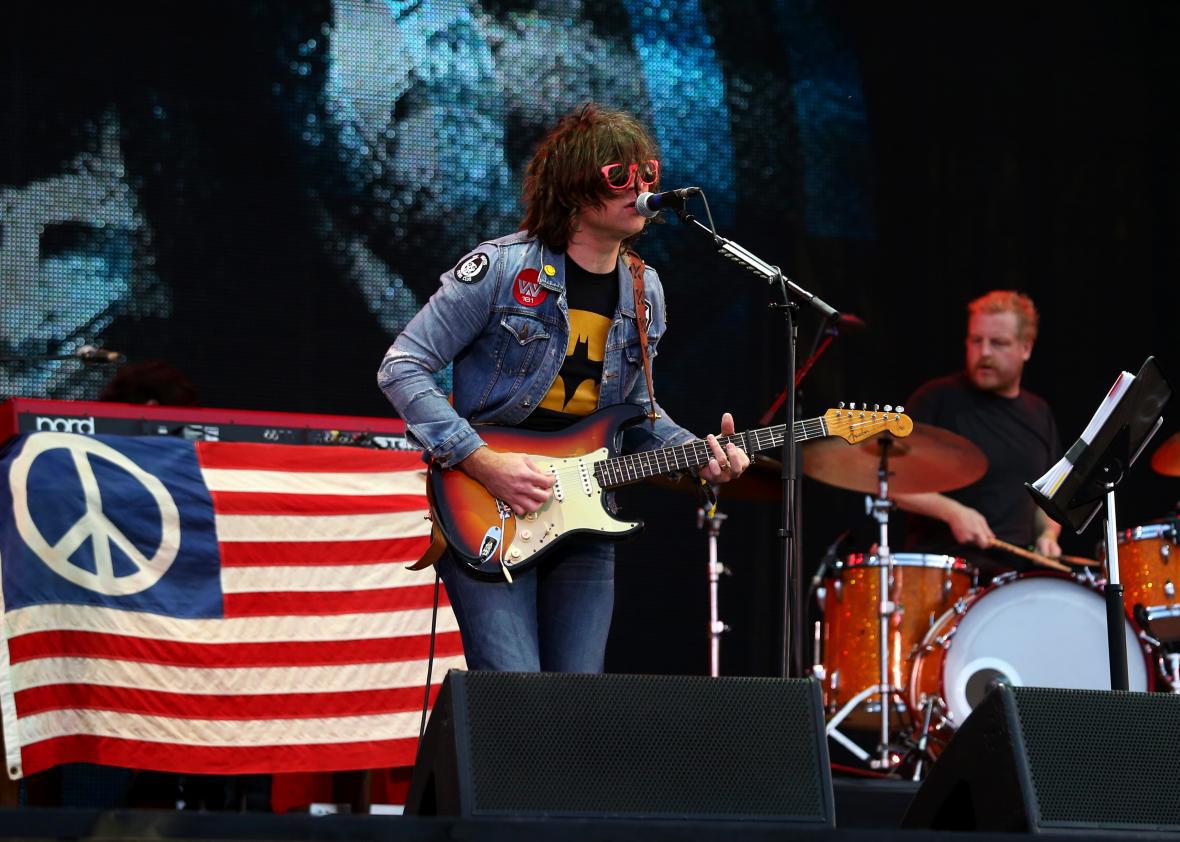 Yesterday, we learned that beloved, prolific alt-country singer-songwriter Ryan Adams is recording covers of every single song from Taylor Swift's hit album 1989. Adams stoked Taylor Swift's (and many other fans') excitement for the project with a snippet from his cover of "Welcome to New York," which lent the album's opening track a wistful Springsteenian vibe.
Today, Adams has shared more samples from the project, and they are just as exciting as the first. "Out of the Woods," one of Swift's best tracks, has become a lilting waltz, which Adams tweeted "is pretty and like – maybe the best sad song I ever did. In the best way."
Adams also posted a 30-second clip of his version of "All You Had to Do Was Stay." Where the original track had a synth-dance vibe with a surprising octave leap in the chorus, Adams' adaptation is a straightforward power ballad, with a hard-driving beat and plenty of reverb.
Adams also pledged that his cover of "Shake It Off" will sound like Bruce Springsteen's "I'm on Fire" and that it "sounds like it could have been in True Detective in a driving scene or smthng." Here's hoping he follows up on these enticing promises with more clips.
---