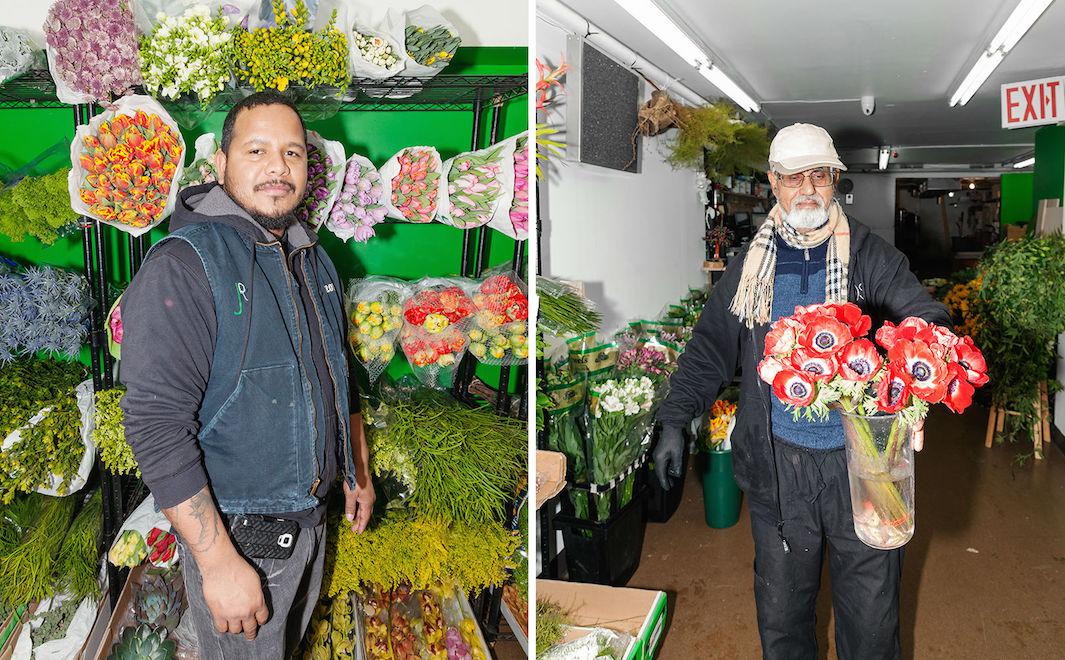 This winter, Maggie Shannon, like many New Yorkers, was feeling a little tired of city life. She wanted to go somewhere where she could be surrounded by green. Turns out, it wasn't as hard to find as she thought: One day, her boyfriend surprised her with a trip to Manhattan's flower district, a cluster of plant merchants on 28th Street between Seventh Avenue and Broadway.
"You're walking down the block and then all the sudden it's like a jungle of potted trees appear on the sidewalk. Many of the stores are so packed with plants it feels like you're walking through a forest. You can barely see the walls or ceiling and you have to push past branches and leaves to make a path. Other stores focus more on cut flowers, and the bright colors and fragrances hit me more," Shannon said via email.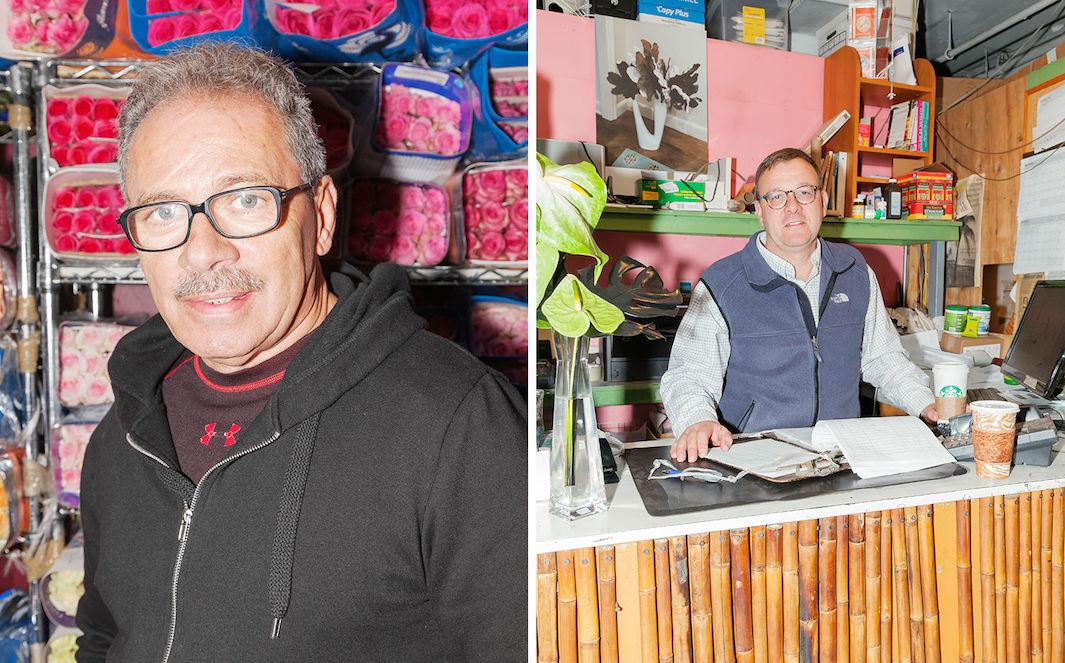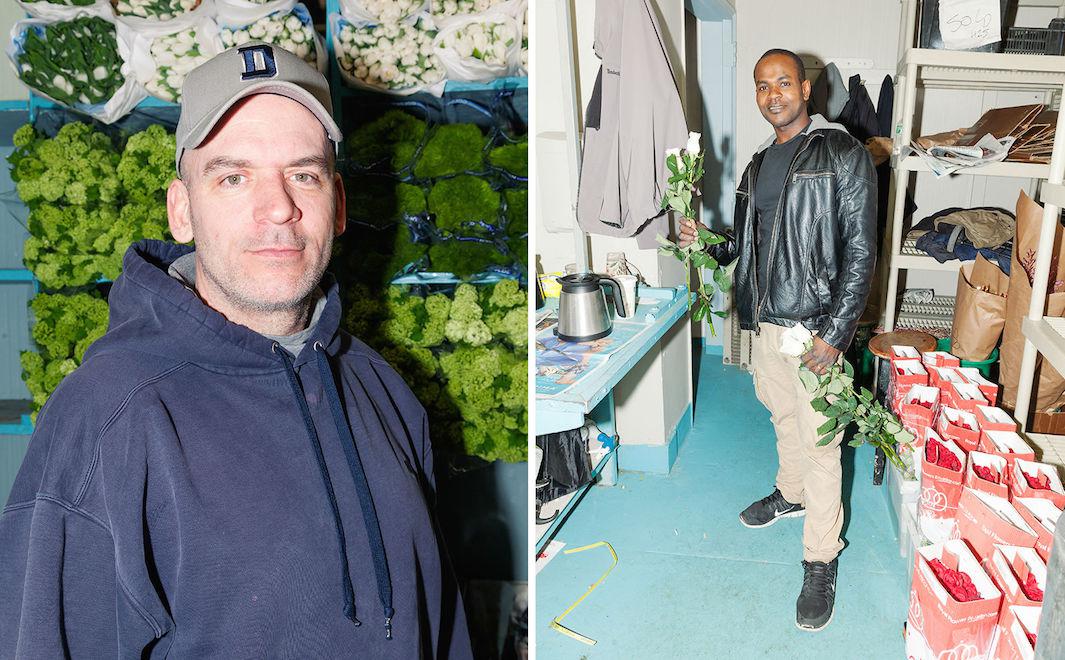 The experience lifted Shannon's spirits, and she became curious about this small slice of nature in the concrete jungle. For a few days, she woke up before dawn and commuted from Crown Heights, Brooklyn, to the storied market with her camera. Most of the work starts around 5:30 a.m. and many of the shops close in the early afternoon, so she had a small window to take photographs. 
Some of the photos in Shannon's series, "Flower District," focus on the flora, but they pay equal attention to the workers—she only saw men in the historically male-dominated district—who make the place run. 
"I really wanted to describe my whole experience of wandering through the flower district. It wasn't just about meeting the men that work there but seeing their morning coffee cups sitting next to a box of flowers or a beautiful tropical arrangement that they just finished putting together for a client. I love the pairing of a portrait with little details from around the shops. I personally think it makes for more of a complete narrative," she said.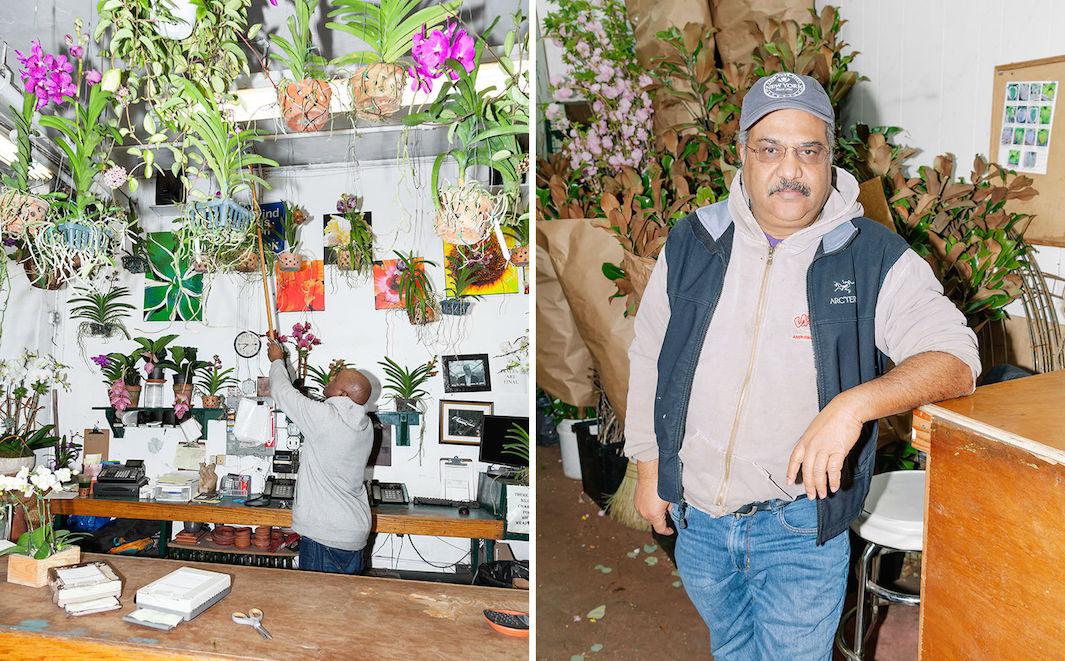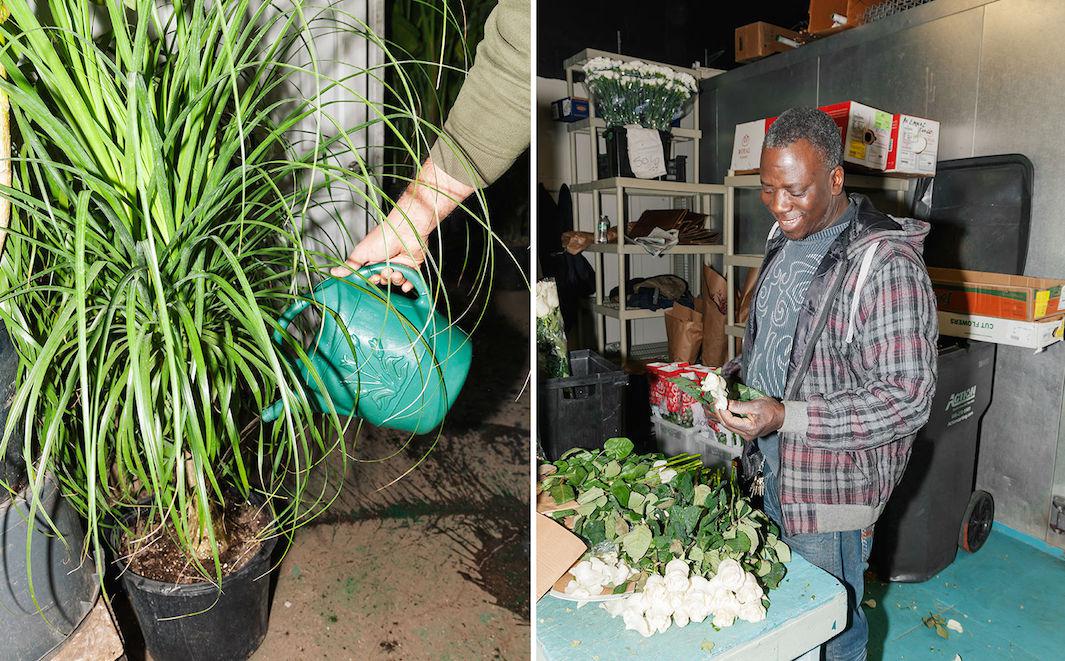 Flower shops have been concentrated in this area since the mid-1890s, according to the New York Times, because wholesalers wanted to be close to their customers, including upscale department stores and residences, as well as theaters, restaurants, and brothels. The district had its best days in the 1970s and has been slowly dwindling ever since as the economics have changed and real estate developers have gobbled up former flower turf.

"One of the owners I talked to mentioned this but it seemed like more of a fact of life to him. He has his lease that will be up in a few years and he knows that he won't be able to renew it. He said he's pretty sure it's going to become a T-Mobile store or a Dunkin' Donuts. A few of the flower stores actually own their buildings so they aren't going anywhere soon but I think that the flower district will look very different in 10 years."

Previously on Behold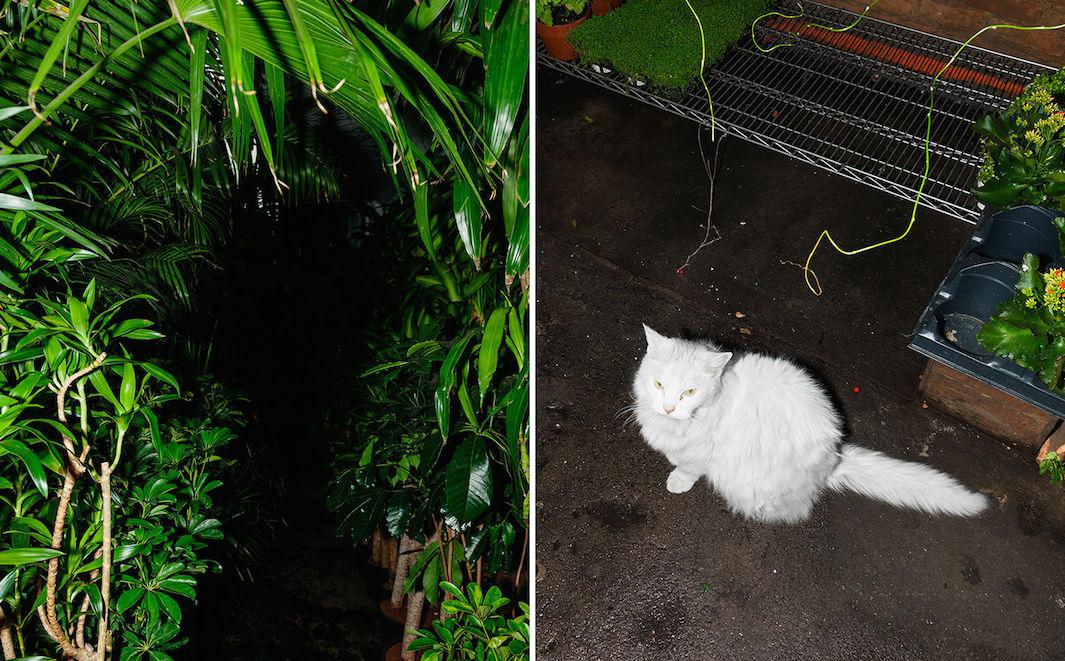 ---