Photographers often speak about the joys of shooting during the "magic hour," typically an early-morning or late-afternoon moment when the world seems surrounded by a soft, golden hue.
Lynn Saville knows this time well, although her definition of it extends even earlier to when the first bits of light come up in the morning and even later when the last ones fade into night. It's during these moments when Saville, often armed with a digital medium format camera (she also uses an SLR) documents these lonelier moments. Her recent collection of this work, Dark City, will be published by Damiani in October.
Saville said some of her earliest memories of nature's magical ability to play with light occurred as a child when her parents took sabbatical in Italy and she crossed the Atlantic with them by boat. 
"Looking at the sky and water at night you start becoming almost spiritual about it," Saville said. "I can get spiritual about that glow; the universe comes to you and in the city you don't get that very often."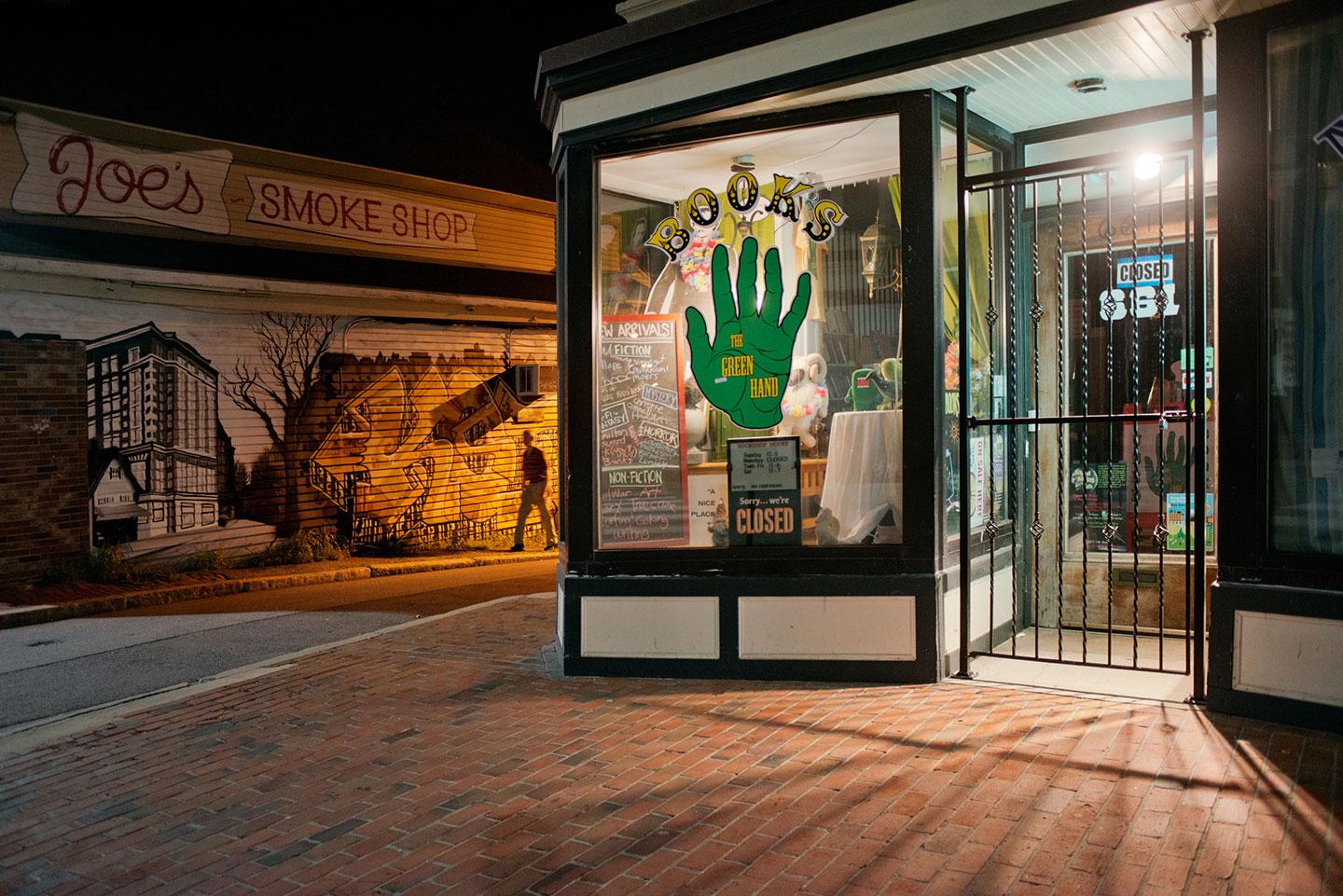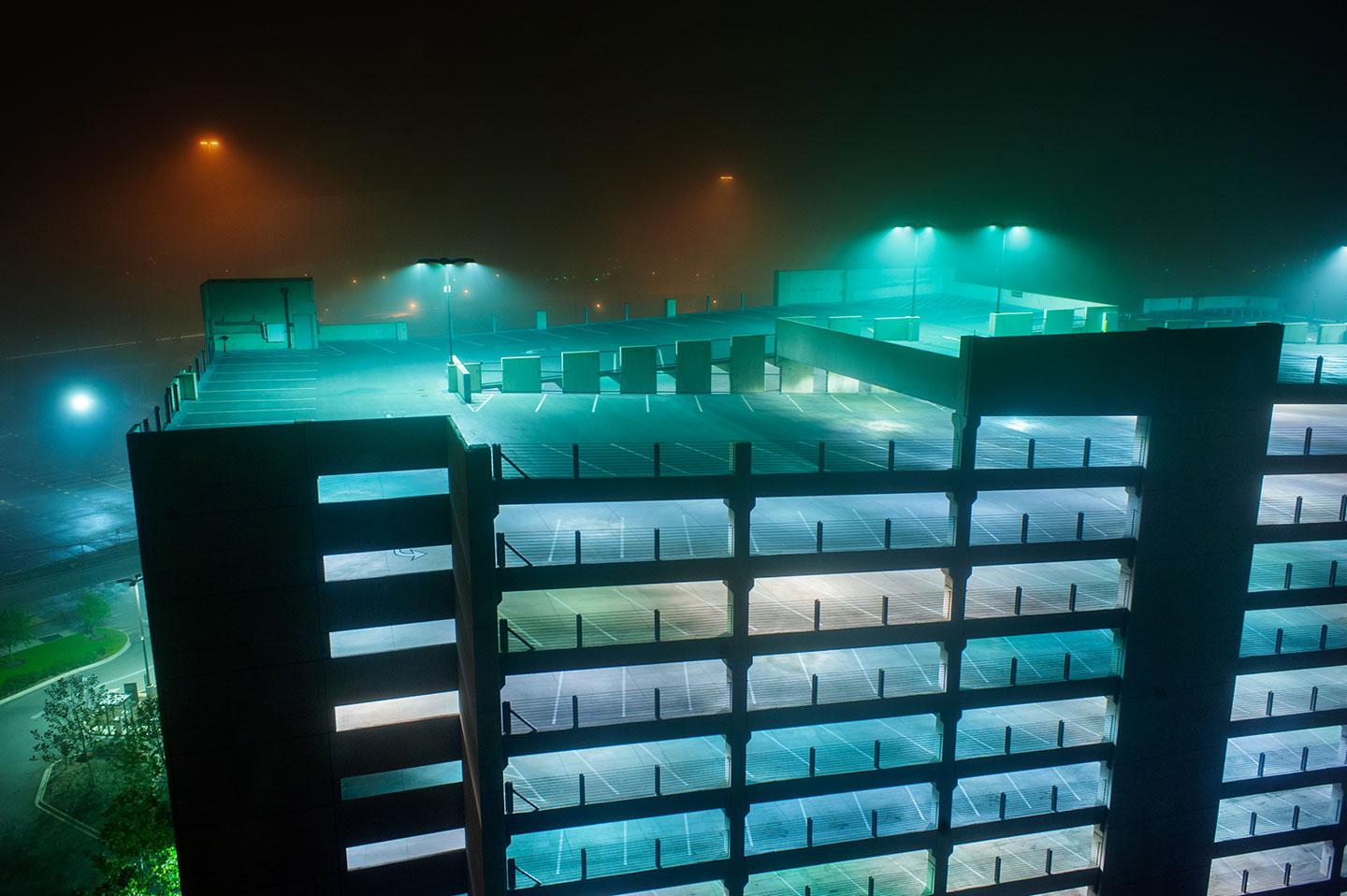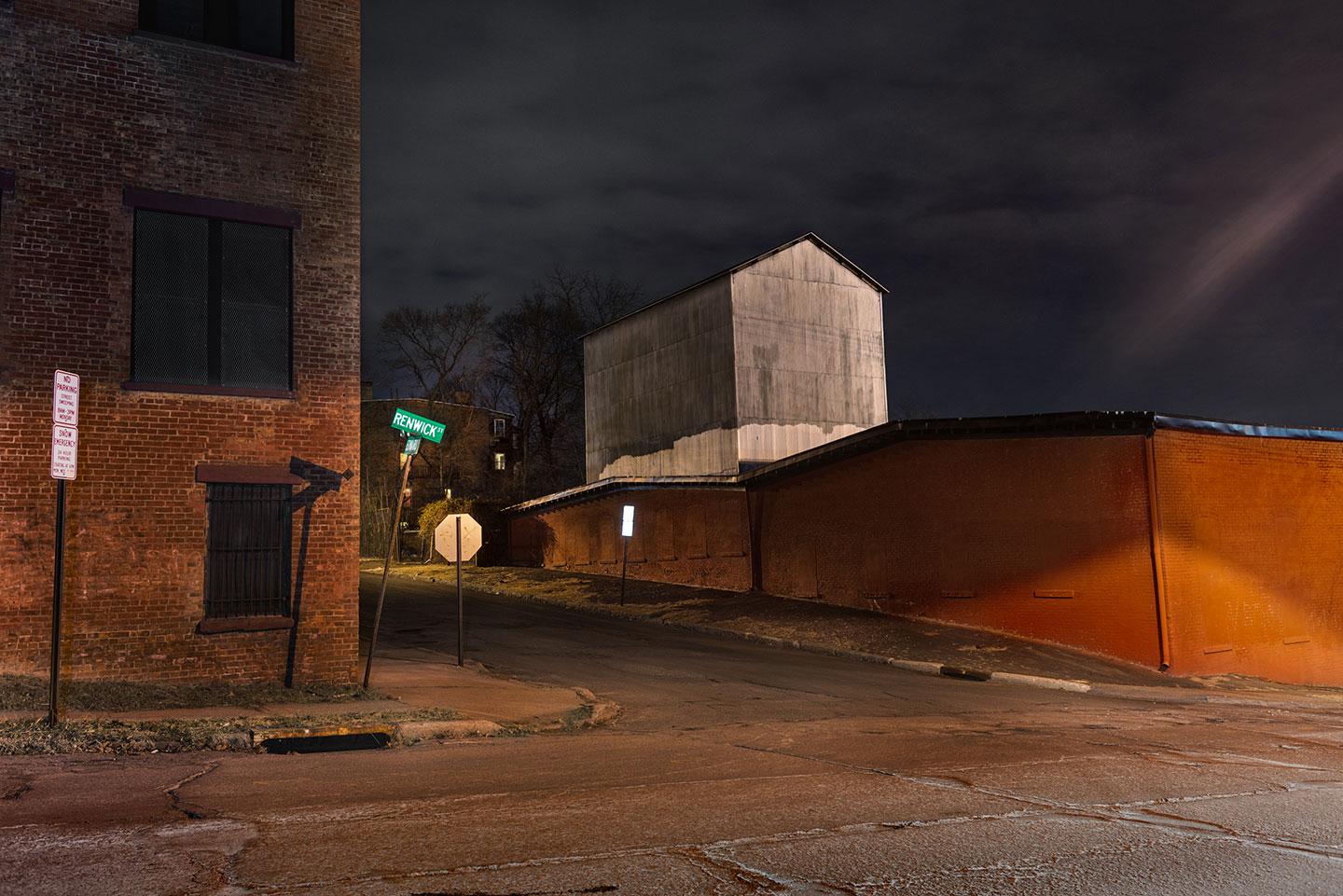 That's not to say that Saville isn't inspired by urban environments as well. She has been a prolific documentarian of New York City at night and has published two monographs on that subject, Acquainted With the Night and Night/Shift, the latter focused on the beautiful, almost eerie, and unique juxtaposition of New York's artificial lighting set against the dark sky.
In 2008, immediately after the publication of Night/Shift, Saville began to notice a lot of empty storefronts around Madison Avenue in Manhattan. At first she thought of the scenes as a reflection of the economic collapse, but then she began to look at the storefronts, often with a ladder or other construction materials inside of them, as a sign of the city's ever-changing face. "I started to appreciate Walker Evans," she said. "I never thought he was my guy but I could understand his head on view of American architecture as it is at that moment."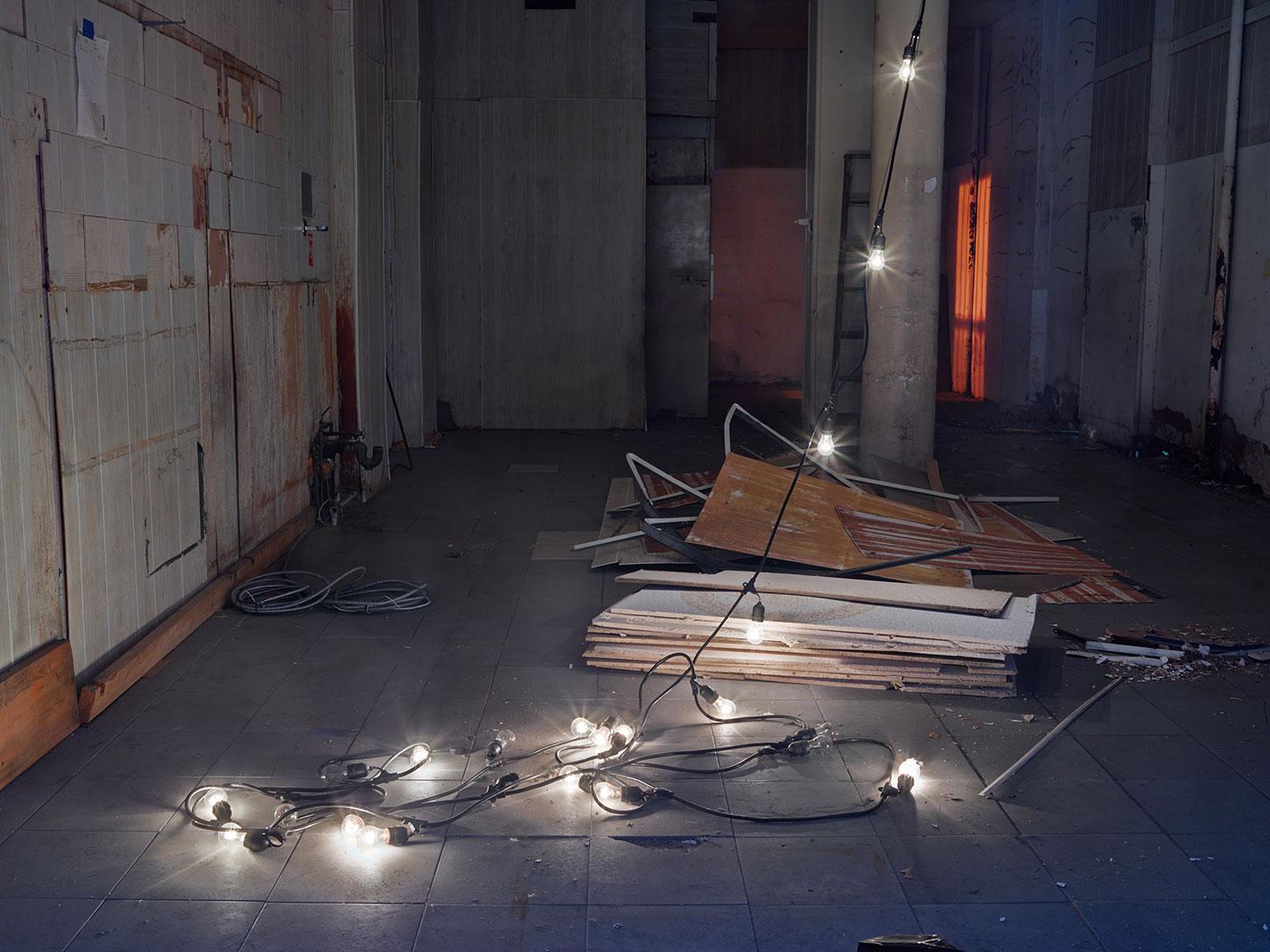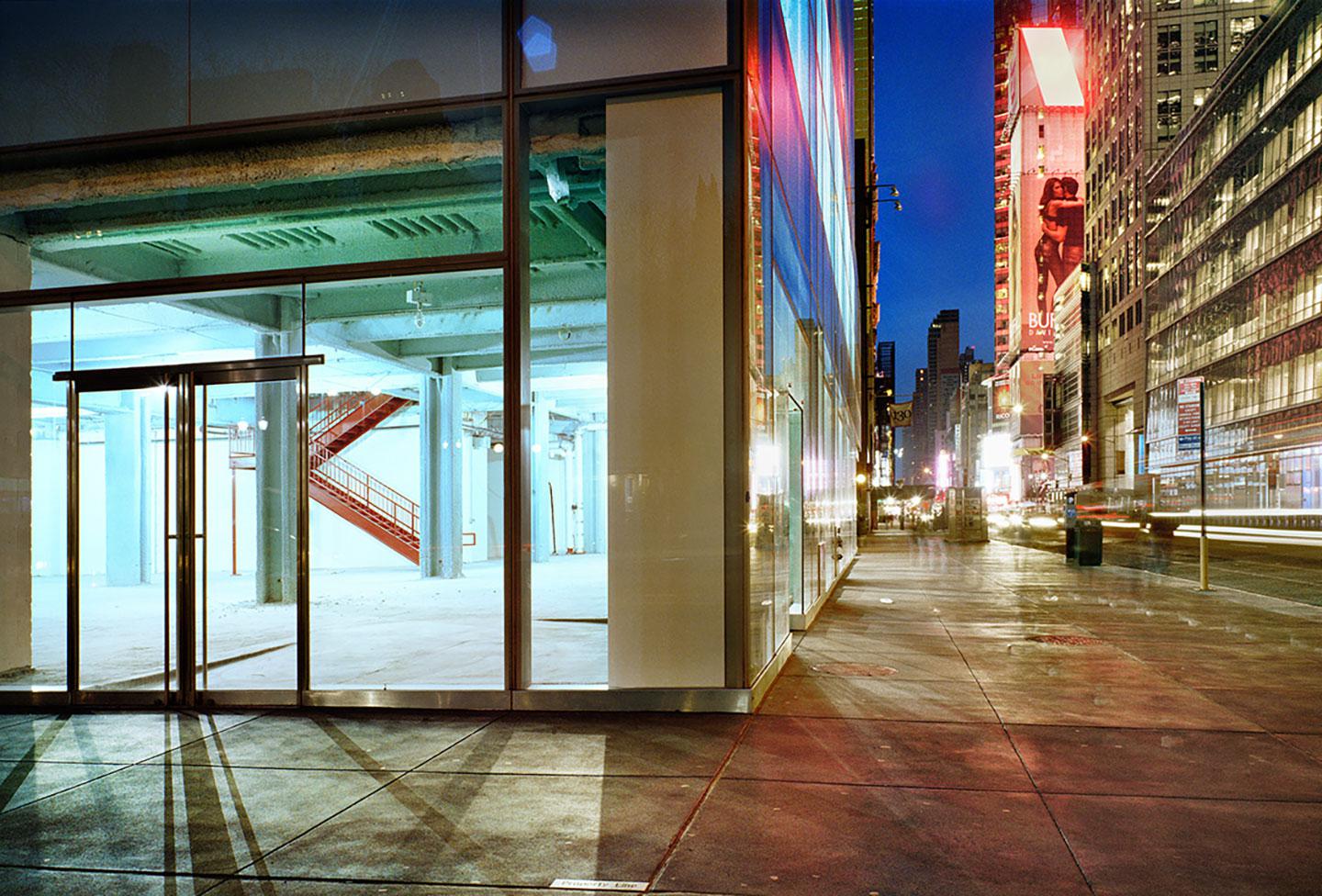 Saville often walks the streets during the day—"they used to call it a flaneur," until she sees something that inspires her to return when the light is fading. "I'm not sure where I'm going, I just like to go. It's kind of intellectual but also instinctive."
While she visits other cities, she also relies on local guides who help take her to places that might be of interest. This collaboration has a greater urgency since Saville doesn't have much time to work. Detroit, for example, proved tricky because while there were many vacant buildings, the streetlights—if they even came on—weren't always available to create the light she needed so she was forced to use other means of illumination such as the headlights of the car.
Saville said that her goal when focusing on the empty stores that feature prominently in Dark City wasn't to create work that would be seen as sad; she wanted to look at them from a more abstract point of view.
"I see beauty in the cities; also I know it's changing and I'm not trying to keep it from changing; it's beautiful and then in five years it will also be beautiful."
"Dark City," a retrospective exhibition by Saville is on view at Pratt Institute's photography gallery in Brooklyn until Oct. 2, with a closing reception and gallery talk with Saville on Oct. 1.