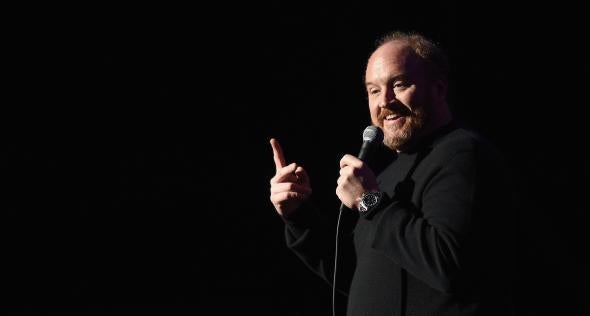 After five seasons of strange and acclaimed comedy, FX's Louie will be off the air for some time. The news comes from FX network chief John Landgraf, who announced Friday that star and showrunner Louis C.K. is taking an "extended hiatus" from the series.
Landgraf said he "really doesn't know" how long the hiatus will be—like Larry David's Curb Your Enthusiasm deal with HBO, C.K. and FX have an arrangement that basically allows the comic to make episodes whenever he wants. And a break is par for the course, at this point: Two years passed between Louie's second and third season, when C.K. took a similar breather.
Fans can take comfort in the fact that C.K. has several other projects in the pipeline. He's executive producer of two forthcoming FX shows, Zach Galifianakis's Baskets and Pamela Adlon's Better Things; the director and star of a forthcoming film, I'm a Cop; and just last week the New York Times reported that he was shadowing Bill de Blasio for an unknown project.  
---