Like many parents, Jake Green often found that his favorite books to read to his kids were those that had been read to him as a child. But two years ago, while reading a biography of the English author and illustrator John Burningham, who described working in a defining era for children's books in the 1960s and '70s, he started thinking about today's crop of children's illustrators. Who are the emerging stars of today's literature, he wondered, and what does their work look like? With the help of editor and art director James Cartwright, Green started finding answers. The result is their book, The Bookmaker's Studio, which they are currently raising money on Kickstarter to publish.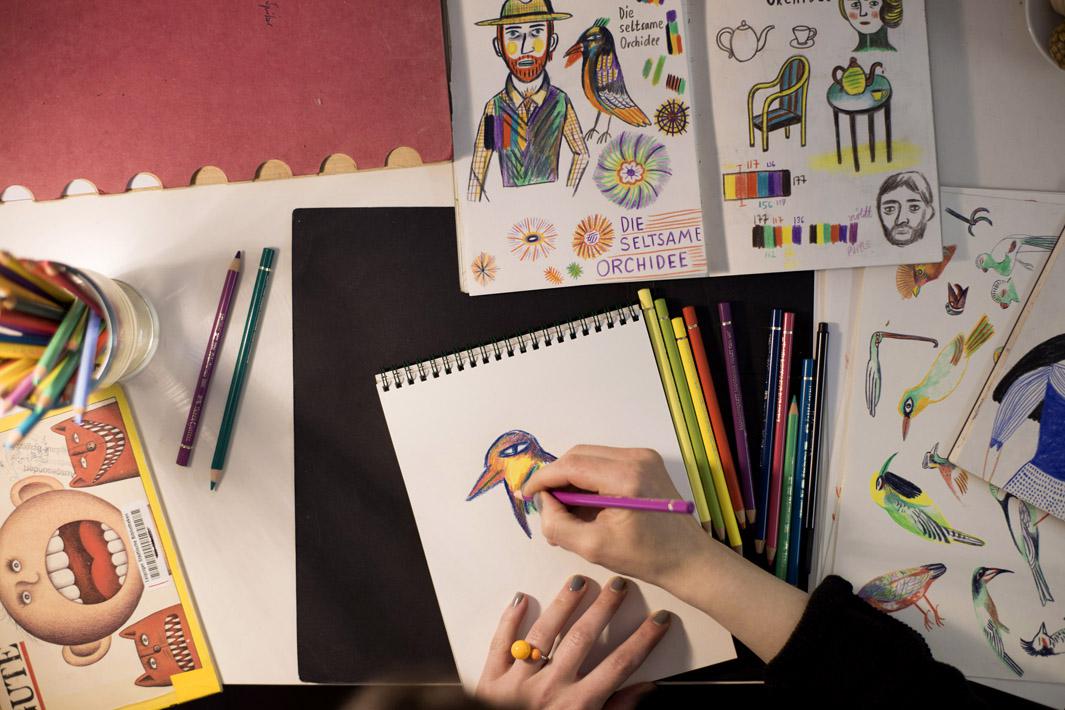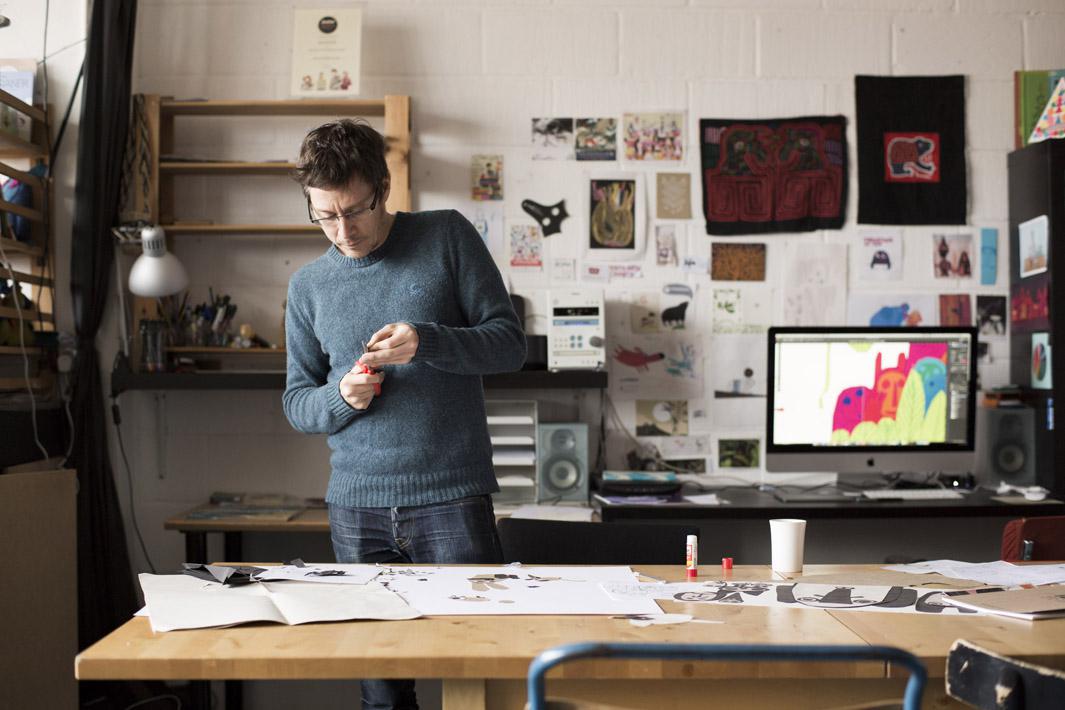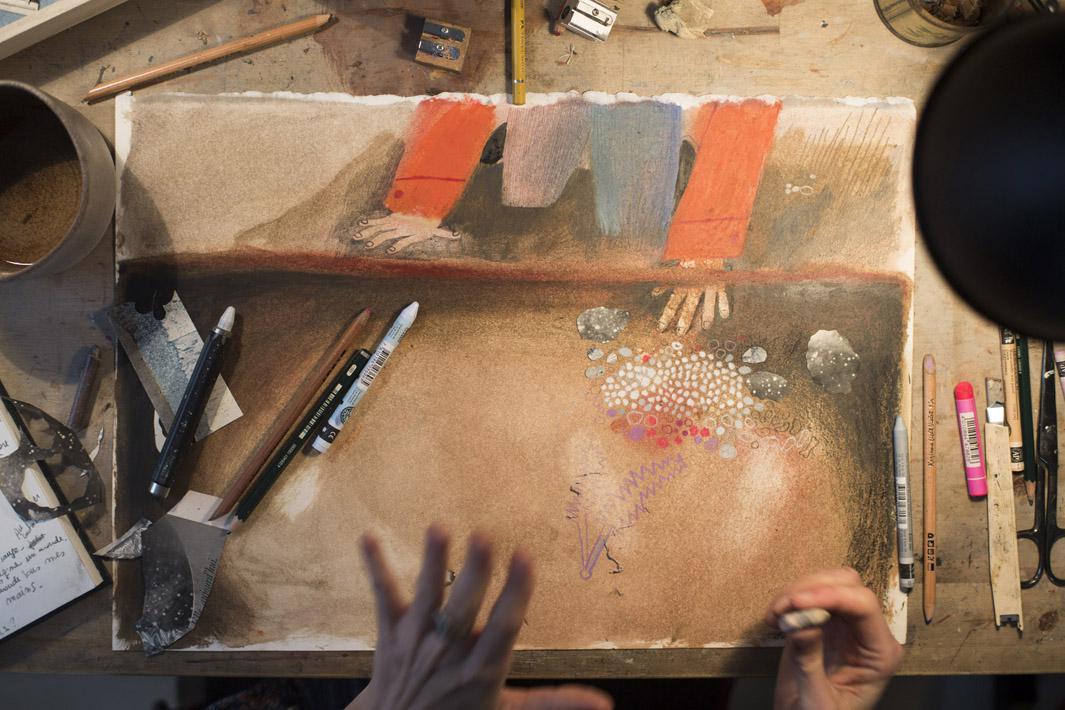 Initially, Cartwright gave Green a list of contemporary illustrators he thought would be good to meet, including some young new illustrators, the creative directors of two children's magazines, and some household names. In visits to their studios, Green got recommendations for more subjects. Ultimately, he chose to focus the book on emerging and contemporary illustrators who created "the avant-garde of modern children's picture books." His inquires took him all over the U.K., Switzerland, Germany, France, Brussels, and New York. Frequently, he found the artists' studios to be "very quiet and intimate" and sometimes isolated.
"I really want to show the creative process, how difficult it can be but also how enjoyable: The different media and the experimentation, the development of an idea and how long it takes. Making a book is a slow process. It can take two years in some cases. So I want the journey of reading The Bookmaker's Studio to be slow and quiet," he said via email.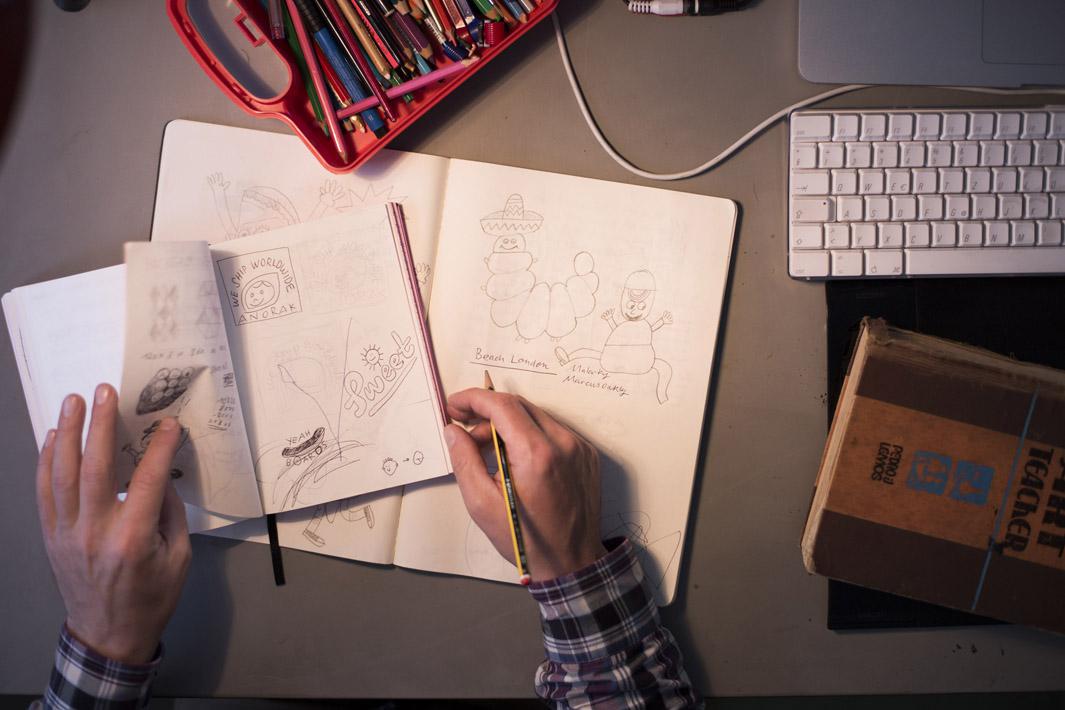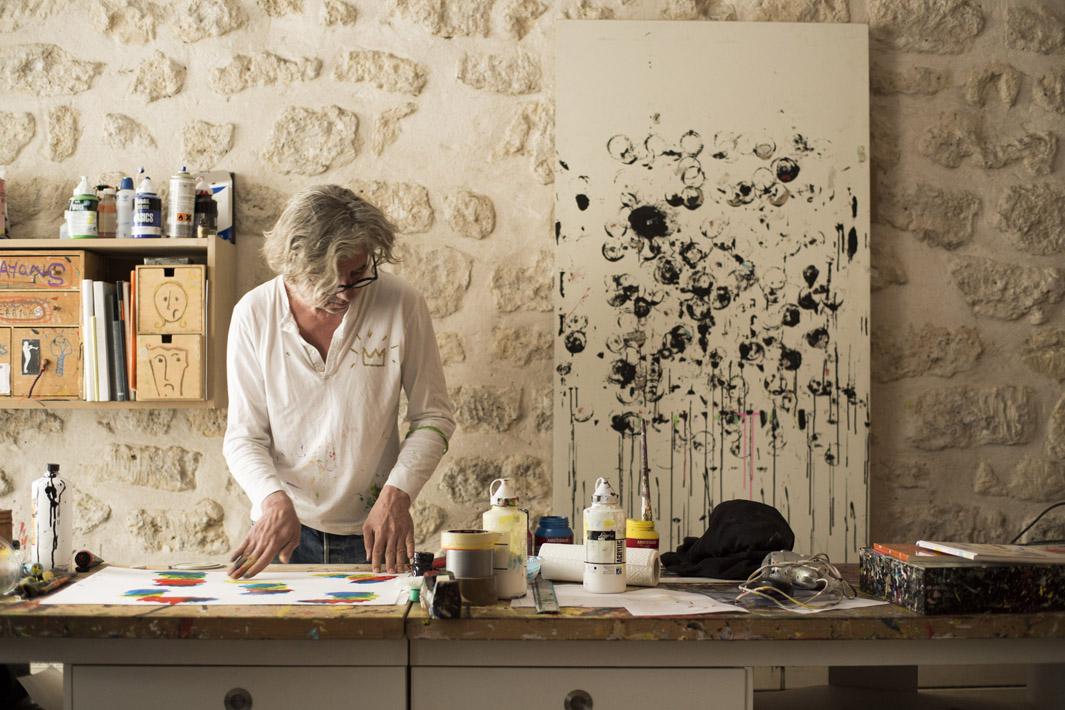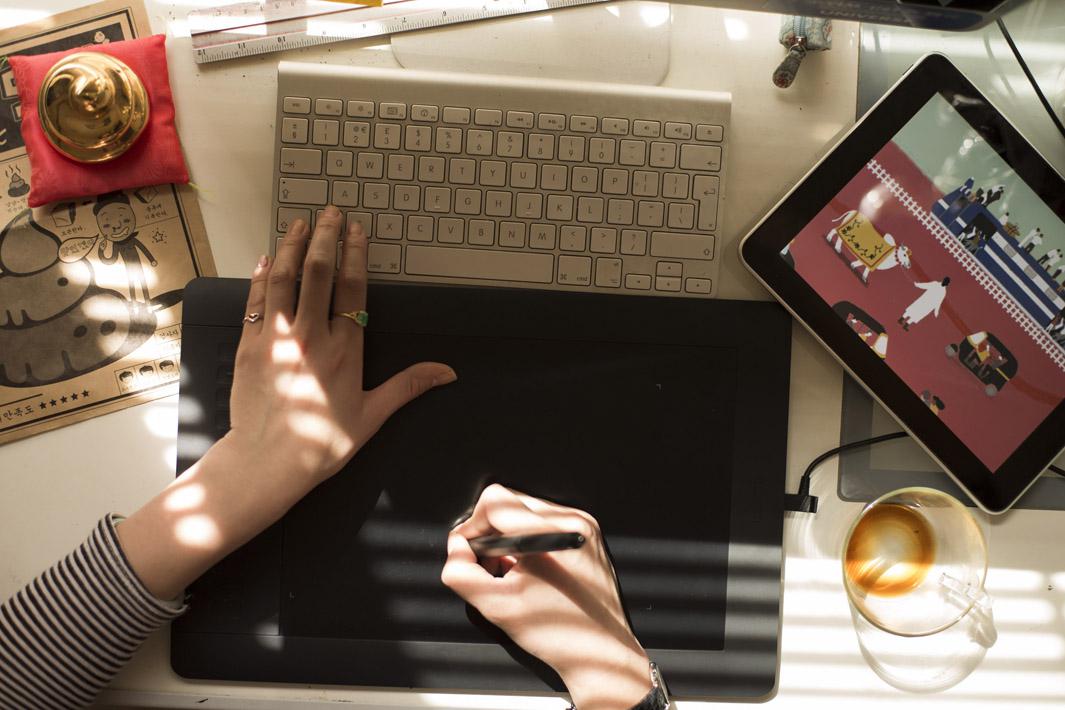 Through his studio visits, Green saw the use of artistic techniques as old as linocutting and as new as drawing with digital tablets. He also met artists who worked with a variety of materials including watercolors, colored pencils, ink, and pastels. Green's photos—which comprise both environmental portraits and bird's eye views of artist workspaces—reflect their flair for color and design. But ultimately, he decided that their manner of working wasn't so important, and that the media in which they worked didn't define them.
"It appears to me now that how the artist feels and chooses to express those emotions is what defines their style. The creative process is almost a little supernatural. The illustrators that I have met channel a very different way of thinking and exploring the world. They almost have to switch off a little from reality. I guess that's the same with all artists," he said.
You can follow Green on Twitter and Instagram.