A few years ago, Jacob Ehrbahn, a staff photographer at the Danish national newspaper Politiken, found himself captivated by a heavy metal festival called Copenhell. The three-day self-assignment began a project that would eventually become a book, Headbangers, which will be published in the United States by PowerHouse next month.
Ehrbahn thinks of Politiken as a very "picture-friendly" publication, or heaven for photographers. His typical stories fall under a hard news umbrella, but there was something exciting for him about his first visit to the metal festival. "When I came there, I immediately fell in love with the headbangers and I tried to figure out how to photograph them," he said.
A close-up look with an on-camera flash seemed to be the way to go since it not only stopped the rapidly moving hair of the concert goers, but it also allowed for the sky to be visible, creating a uniform blue background on the photographs.
After the concert, Politiken ran six pages of Ehrbahn's images of headbangers. Satisfied with the results but wanting to continue with the project, Ehrbahn went on Google, discovered more metal festivals, and traveled around Germany and Scandinavia, often sleeping in a tent, shooting 14,000 images he eventually edited down to 67 for the book.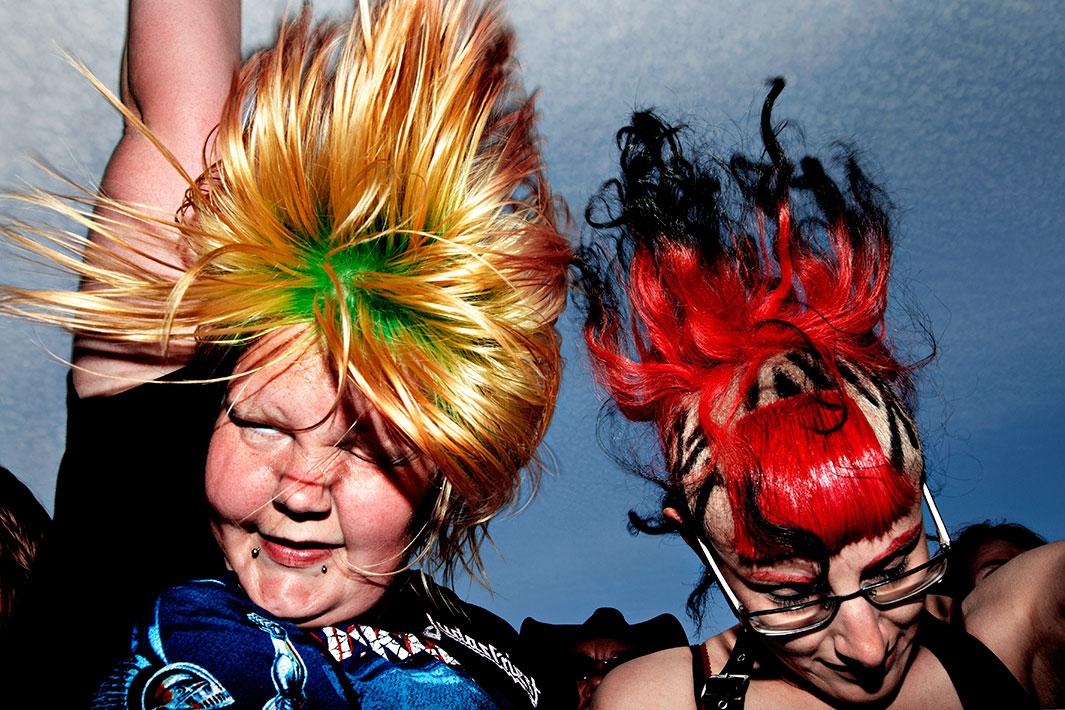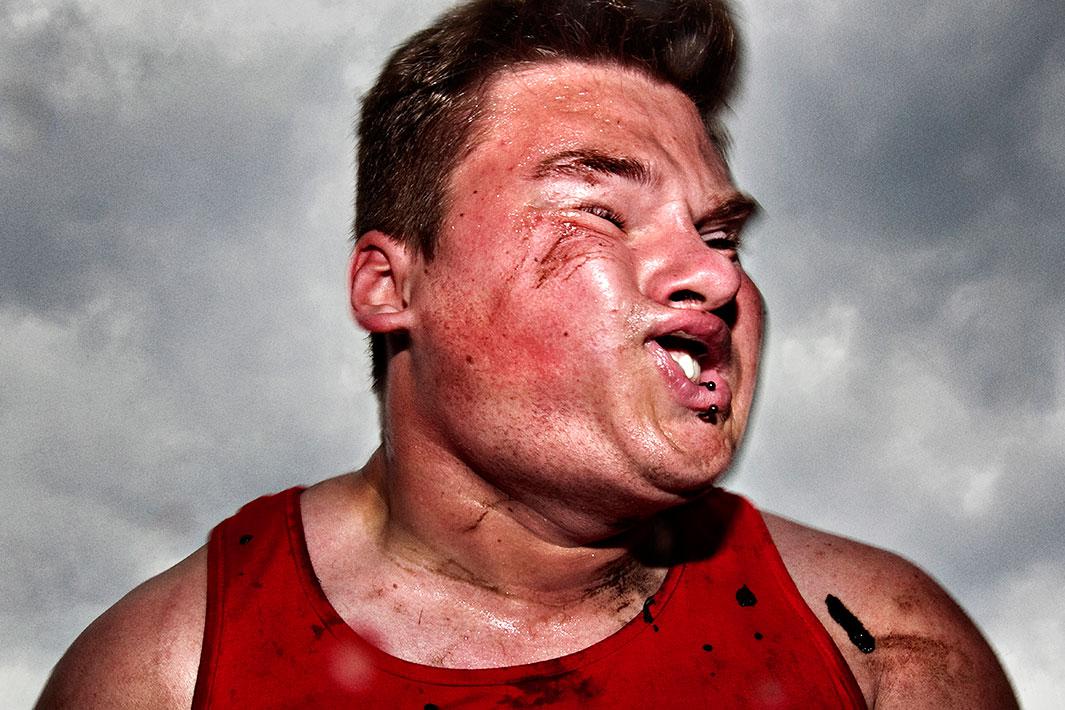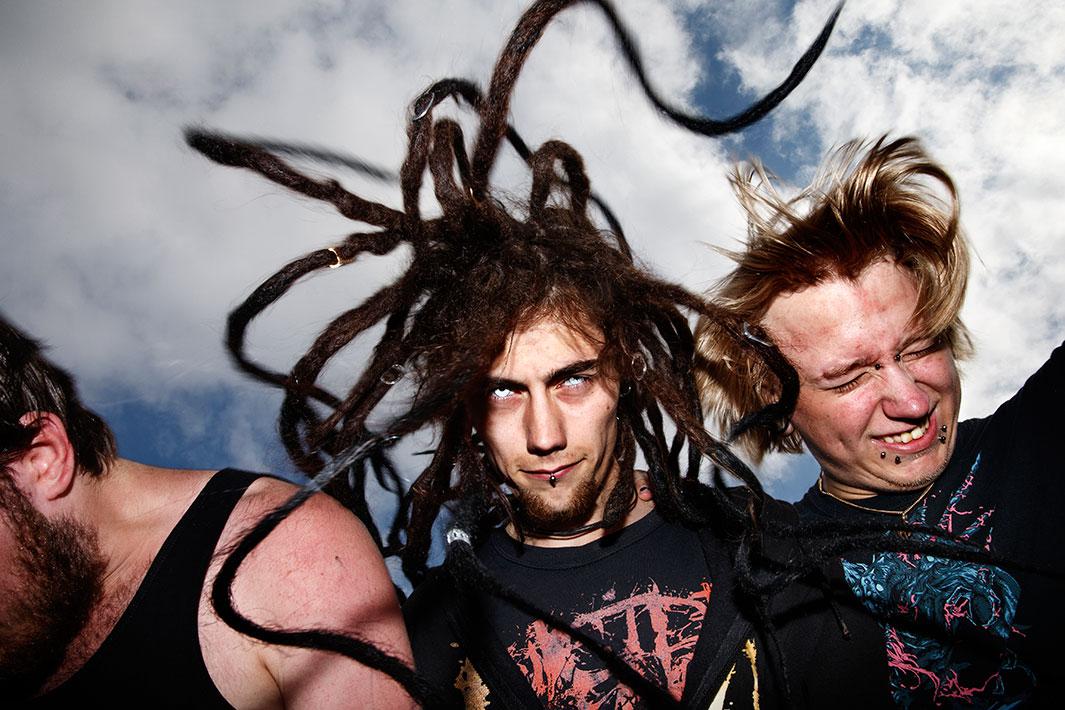 At first Ehrbahn said he focused primarily on the hair of his subjects, but once he began looking at the images, he was equally impressed by the facial expressions the camera caught. Creating usable frames proved to be tricky due to the speed and unpredictability of the people he photographed. Often he held the camera away from his face while shooting since looking through a viewfinder while a hard skull is slamming toward you could be considered a work hazard.
"Most of the shots I didn't look through the viewfinder because it was too dangerous," he said. "They're screaming and flying into your camera. You could end up with the camera in your brain."
The rapid-fire photographic approach in the end delivered some incredible results.
"There's no way you can control this, no way in hell. What amazed me was when you're standing and looking at the people you can't always see [the expressions], but the camera is kind of exposing it you and I like that about the project."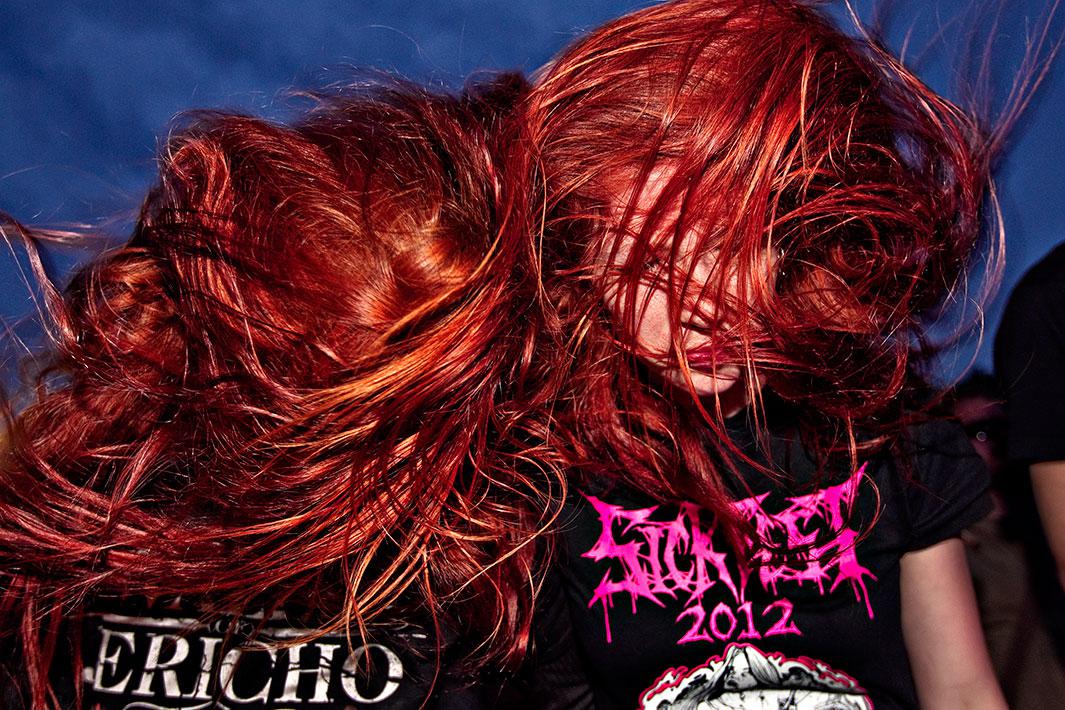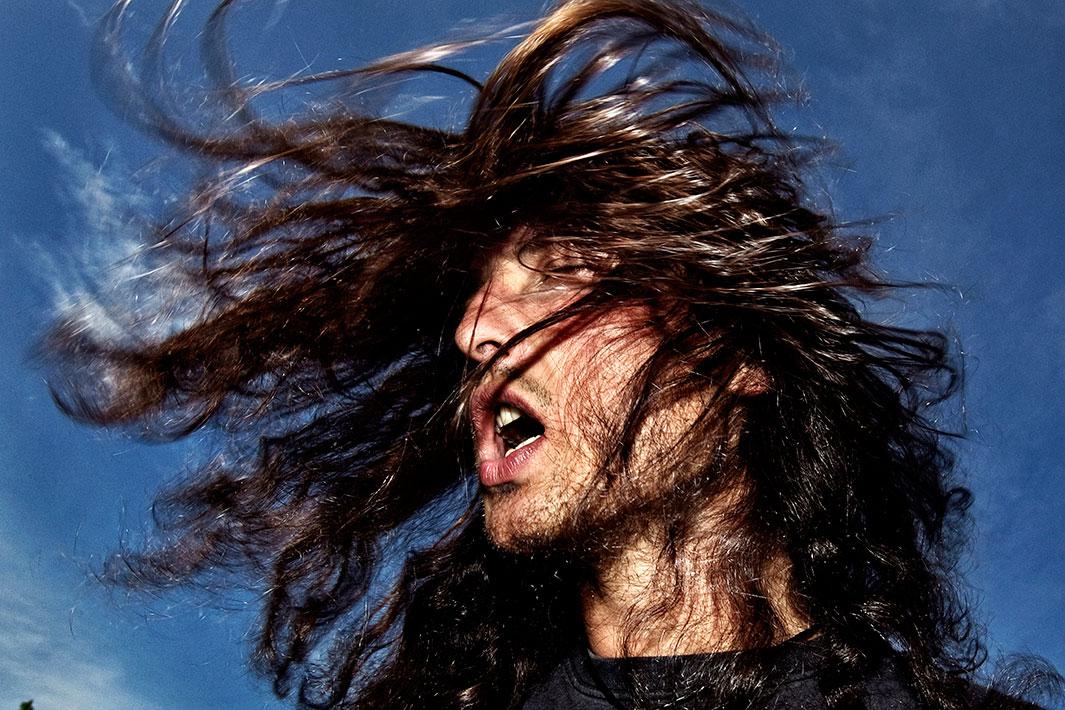 He said having a digital camera also helped bridge the gap between himself and his subjects since he could show them the results immediately.
"When I was going up to people, they were like 'what the hell are you doing?' But when I showed them the screen and they could see the pic, they were laughing their butts off and saying 'keep on!' People were very friendly, people really connected with it and they didn't mind if they looked stupid—that was fantastic to me."
Ehrbahn also wasn't certain that viewers would respond to a project that only covered headbangers, so he also shot crowd surfing, dancing, and other atmospheric moments at the concerts. In the end he decided to stick with his original concept.
"I've been doing this for 29 years, and I like serious stories but I also like to do projects where I have a fun time—it's still very tough work—but I smile while I'm doing it and I have a good connection with people. It's more like it's a photographic playground for me and you can ask yourself is it important? In some way to me as a person and photographer it's important not to do just one thing … it's celebrating life, and what I like about it, these days it's all about vanity, everyone is so afraid of not looking correctly or fitting into a box and you enter a world where people give themselves up to music and a state of mind: To hell with vanity! I'm surrendering here."