Helaine Garren was studying photography at the Art Institute of Chicago in 1970 when her professor, Hugh Edwards, assigned her class to turn in a series of photographs. Garren's thoughts quickly turned to Bensinger's, a pool hall in her neighborhood that attracted serious players.
Garren had been an enthusiastic—if not expert—pool player since she discovered a table in the basement of the Northwestern University finance department, where she started working after flunking out of Ohio State. For years, she'd enjoyed cruising seedy bars and playing games with friends, but when she started hanging around Bensinger's for her assignment she was solely there to take photos. In the few months she spent there, the players would occasionally acknowledge her and ham it up for the camera but not often.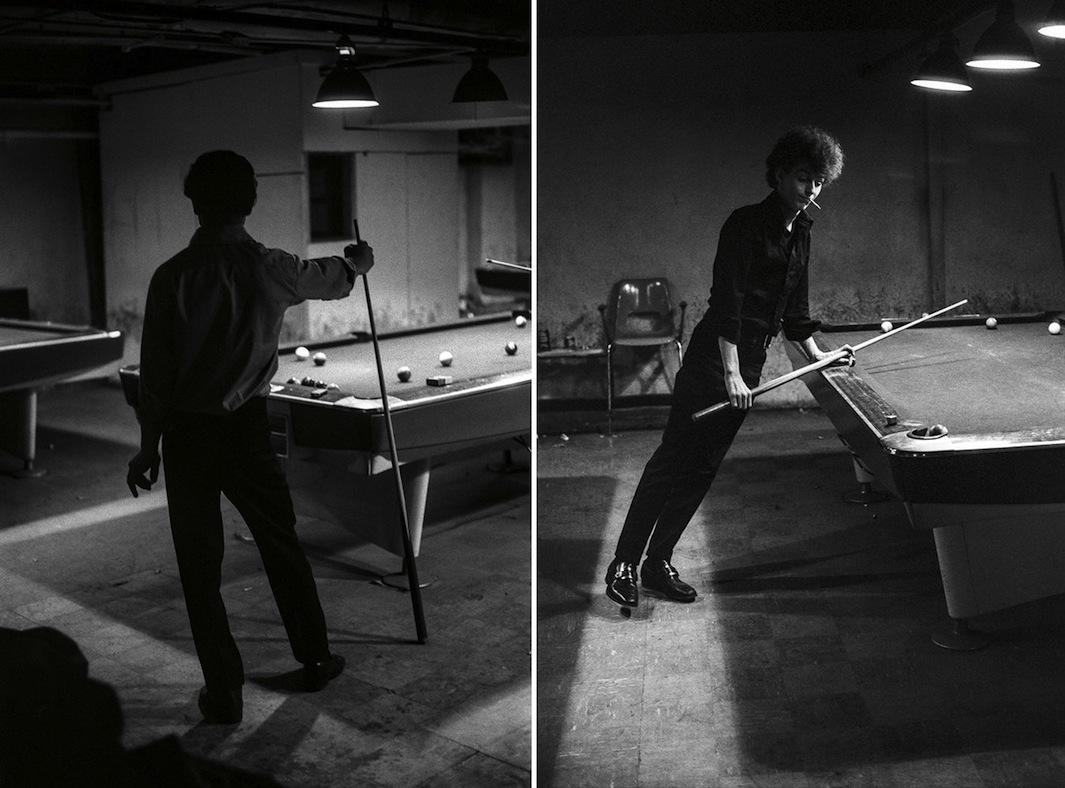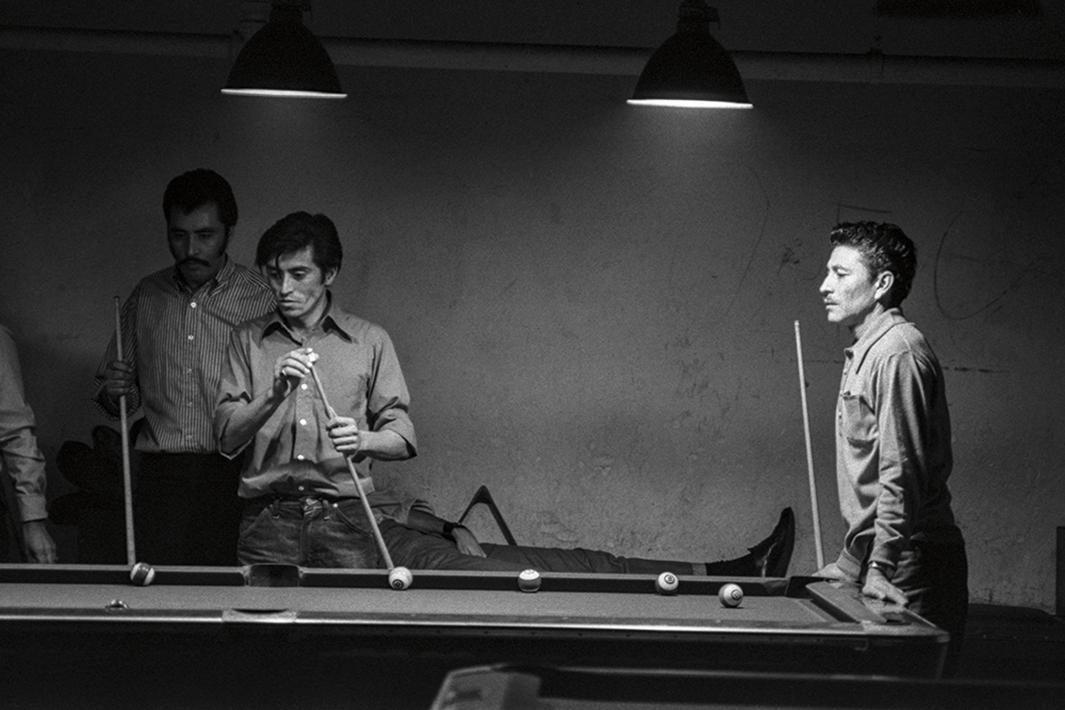 "It was pretty dark except for those cone-shaped lights right over the tables. It had beautiful side lighting. The dark background made the characters stand out so beautifully. The players were so intent on their games that they hardly noticed me (and I was pretty darn cute at that time). That's what a true hustler is all about—the game," she said via email.
Garren thought her photos were "pretty good" at the time, but she didn't know how good until Edwards asked to buy some of them—for $5 a piece—when she brought prints into class. For nearly 35 years, the 5-by-7 prints sat in Garren's closet until one day she brought them out to show to a friend who she'd been talking to about pool.
Shortly thereafter, Chris Bennett, who was then working at Oregon's Newspace Center for Photography, called to say he wanted to mount a show of her photos. "I've seldom been so shocked in my life." Garren said. Now, Bennett, a co-founder of Nor'wester Books, is raising money on Kickstarter to fund Bensinger's, a book of Garren's photos.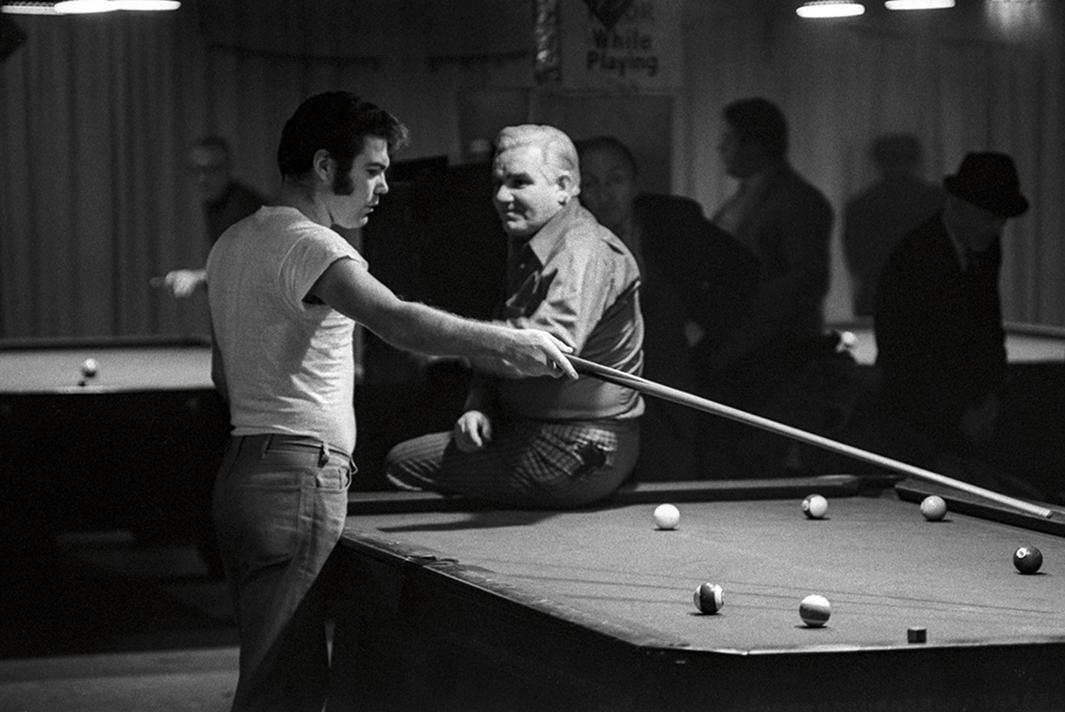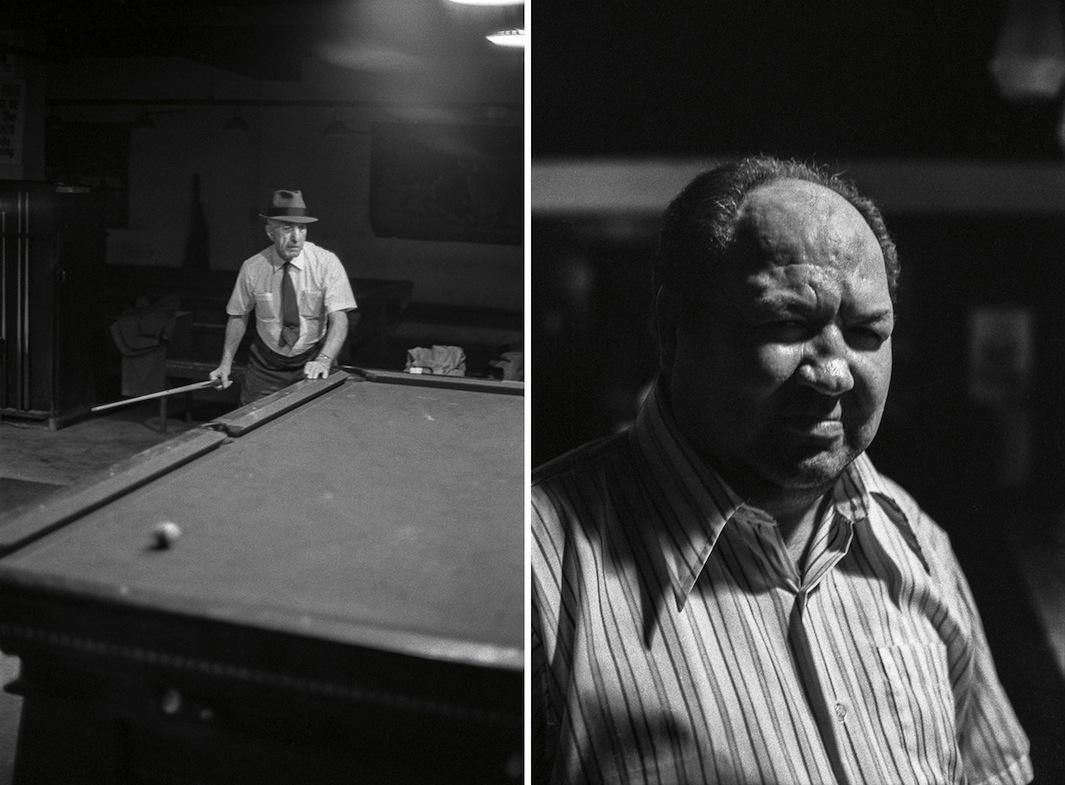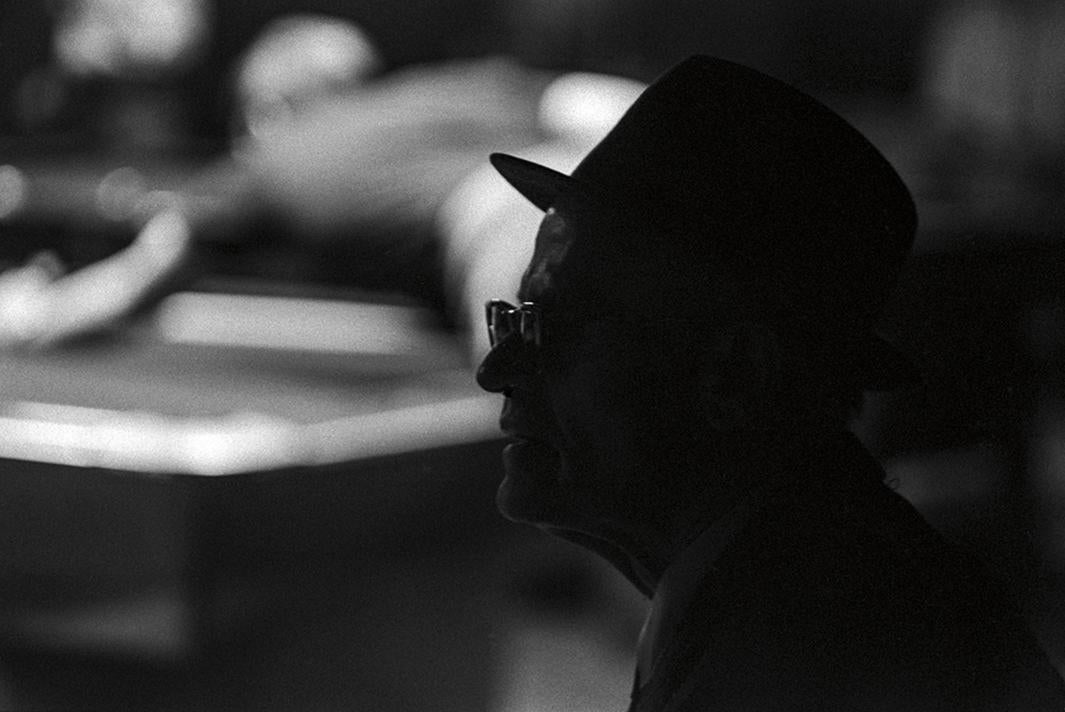 Pool was once a hugely popular sport in the United States. According to the Chicago Tribune, there were more than 42,000 halls across the country in the 1920s. Those numbers declined until the release of The Hustler in 1961, which spurred renewed interest in the game. (Bennington's, the pool hall in the book upon which the movie is based, is a fictional version of Bensinger's.) Ultimately, however, it wasn't enough to save Bensinger's, which eventually closed.
Garren's photos are a rare testament to that special place. They also serve as a reminder of her former passion; Garren didn't pursue photography for much longer after she completed this series.
"How do I feel about [the photos] now? As if someone else took them," she said. "I really, really like them."