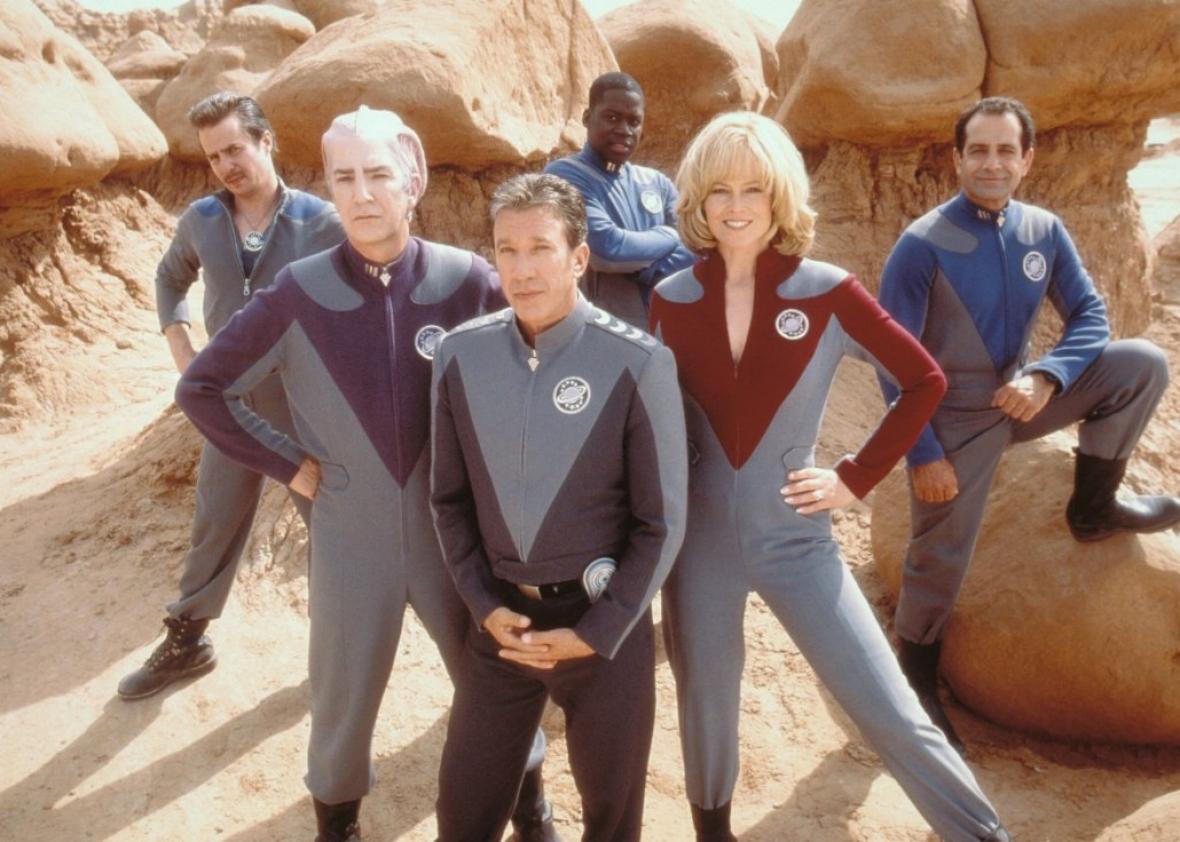 The NSEA Protector and its trusty crew might once again fly onto our screens, this time with a TV reboot of the beloved 1999 sci-fi spoof Galaxy Quest, courtesy of Amazon Studios. Entertainment Weekly first reported this morning that Amazon is developing the series, though it also noted that development is still in early stages, and it's unclear if the show would bring back the original cast or start over from scratch.

A lot of the original creators are on board for the new series, however. The movie's co-screenwriter, Robert Gordon, will return to write the script and will serve as an executive producer on the pilot, according to EW, while original director Dean Parisot will return to the director's chair and executive produce.
Tim Allen, Alan Rickman, Sigourney Weaver, Tony Shalhoub, Sam Rockwell, and Daryl Mitchell are not small names. And what about Justin Long, who beautifully played their breathless fanboy? Reuniting that many big names would be a tall order for a streaming network, but it's not unprecedented. And you know what they say: Never give up, never surrender.
---