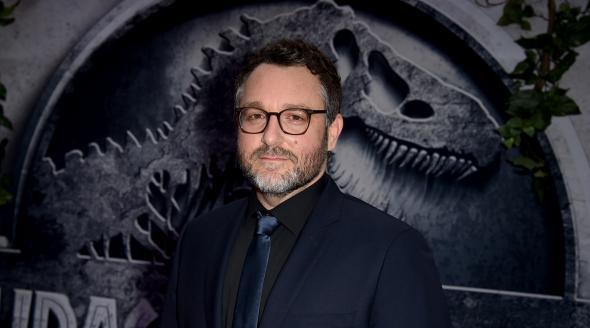 After weeks of rumors, it's finally official: Colin Trevorrow, the 38-year-old director of Jurassic World and Safety Not Guaranteed, will direct Star Wars: Episode IX. The movie will be the final chapter in the trilogy that begins with December's Force Awakens, and given his reverent statement Trevorrow is not taking the opportunity lightly:  
This is not a job or an assignment. It is a seat at a campfire, surrounded by an extraordinary group of storytellers, filmmakers, artists and craftspeople. We've been charged with telling new stories for a younger generation because they deserve what we all had—a mythology to call their own. We will do this by channeling something George Lucas instilled in all of us: boundless creativity, pure invention and hope.
The news also marks the culmination of Trevorrow's somewhat mind-boggling career arc. His 2012 debut, Safety Not Guaranteed, was a sly, plaintive indie comedy that subverted time travel tropes; his second movie, Jurassic World, was a bona fide blockbuster, and is currently the third-highest-grossing movie of all time. Now he's helming an installment of the most famous film franchise ever, and it's pretty exciting to think about what his knack for combining big-budget spectacle with deep, thoughtful character writing will yield. Episode IX is set for a 2019 release—until then, there are three other Star Wars movies to look forward to.

---